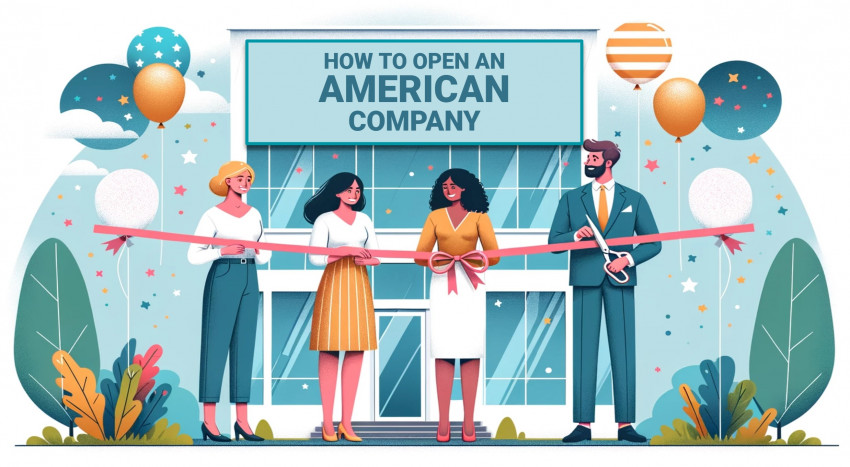 Starting a business in the US isn't a difficult process, but it can have its challenges, especially if English isn't your first language.
Whether you're new to the US, planning to come to the US, or are simply an American citizen for whom English is still a new language, you can still launch a successful business.
We've collected a list of companies that can offer you the help you need. Each of the services we've reviewed offers non-English speakers the opportunity to open a company in America, including building a multilingual website to reach all your customers to make your own American Dream come true.
Short on Time? Here's a Quick Guide to Opening a Company in the USA
Research and write a business plan. It can serve as a guide for you, employees, and investors both during and after the process of starting your business.
Choose a name and register your LLC. A Limited Liability Company (LLC) is the simplest form of business to open in America. It provides you with tax and legal protections other types of business entities don't. You'll have to choose a name, determine a Registered Agent, and file your Articles of Organization paperwork. We've reviewed three companies that can help with this step, including Tailor Brands.
Apply for your tax IDs and any local permits or licenses. You don't need a Social Security number to pay taxes or start a business in the US. You do need an Employer Identification Number (EIN). State and local authorities may also require your business to have certain permits and/or licenses.
Set up a business bank account. Your business will need a US bank account to keep it and your personal finances separate. If you're a non-resident, it's highly recommended you use your business bank account to maintain compliance with Internal Revenue Service (IRS) recordkeeping regulations.
Acquire any materials, supplies, or outside help. Every business has its needs, from people to help run it to inventory to sell to any equipment necessary to do the job.
Launch and market your new American company. Make your dream a reality with a website and online marketing to reach your intended customers.
1. Create Your US Business Plan
Will Your New American Business Have a Chance to Succeed?
Every successful business depends on meeting both your and your customers' needs. The better it can meet those needs, the more successful the business will be. To discover how well your new company can meet the needs of your customers, as well as your own, you should consider the following:
Is the business viable? Is there a need for your products or services? Are there customers ready and waiting to be served? Do you have the expertise to confidently and competently serve your customers? Is there a lot of competition? What can you offer that's different from your competitors?
Is the business feasible? Can the business make a profit? Are you physically able to meet the demands of the business in the long term? An LLC can protect you from legal and financial liability, even if the business doesn't succeed or gets sued by an unhappy customer.
What are the legal requirements? Are there licenses, permits, or other authorizations needed? Any local or state regulations, in addition to federal requirements? An LLC formation service like Tailor Brands can help you identify these and help to maintain legal compliance.
What Should You Include in Your American Company's Business Plan?
Let's start with the basics.
What exactly does your business do?
Describe the products or services you offer in simple terms. Imagine explaining it to a friend who doesn't know much about business. Make sure people can understand what you're all about. Now, think about your customers and the competition.
Who are the people you want to buy from you?
Also, consider other businesses doing similar things.
Why should people choose you over them?
Explain what makes your business stand out in a way that anyone can understand. Next up,
how does your business operate?
Is it just you, or do you have partners and employees? Do you outsource any tasks? Lay it out in plain language. And don't forget to talk about how you plan to attract customers and make money. If you need some cash to get started, establish how much you'll need to borrow, what you'll use it for, and how you'll pay it back. Simple, right?
2. Choose a Name and Register Your New US Company
Every LLC in every state needs to have a name that is unique and different from other companies in that state.
In addition, your company's name should represent your business, and should also be memorable.
Choosing a name is an important step.
An LLC is one of the easiest and safest ways to open an American company.
The limited liability aspect of an LLC protects your personal assets from any legal or financial issues the business may incur. There are also tax flexibilities and privacy securities to opening an LLC. If you're not yet a US citizen, there are immigration issues that opening an LLC can assist with.
We've reviewed three companies that provide LLC formation assistance, including completing and filing the Articles of Organization
, the legal paperwork necessary to register and open your new company. They can also serve as your LLC's Registered Agent, an individual designated to receive legal and governmental correspondence – or, you can do this yourself – but either way, LLCs are required to declare a Registered Agent
.
A note before we continue: You might see "free" plans offered for LLC formation assistance. Each state has its own fees to register a new business. You will always have to pay those, but some LLC formation services won't charge you anything more than those state-required fees.
Tailor Brands is an ideal platform if you're looking to start a business in America due to its user-friendly signup process and its affordability.
Its logo and brand identity generator uses artificial intelligence (AI) to help you create a professional and unique brand image without the need for design skills.

Additionally,
Tailor Brands offers affordable subscription plans
, which can be crucial if you're on a tight budget. The cost-effective branding solutions enable you to allocate your resources to other essential aspects of your business, such as marketing.
Features
Comprehensive suite of branding tools offers design options for business cards, websites, and social media posts.
Customer support is offered in Spanish as well as English.
Tailor Brands' website builder can help you to create sites in many languages other than English, including Arabic, Catalan, Chinese, Danish, Finnish, French, German, Greek, Hebrew, Icelandic, Indonesian, Italian, Korean, Latvian, Lithuanian, Norwegian, Polish, Portuguese, Romanian, Russian, Spanish, Swedish, Turkish, and Vietnamese.
When you're launching your first business, navigating the legal requirements of forming an LLC can be daunting.
Swyft Filings simplifies the LLC formation process
 by offering a straightforward and intuitive online interface.
The step-by-step guidance ensures that even beginners can easily and confidently complete the paperwork necessary to register your LLC.

Swyft Filings also provides top-notch customer support for those times when you need help. It's readily available to answer questions, clarify issues, and even offer personalized support through the LLC formation process.
Swyft Filings is another LLC formation service that offers a free (plus state fees), bare-bones registration plan to help you save money.
Features
Free name availability check to ensure that the name you've chosen is available for use
Expedited filing times to speed the process along and open your American company faster
When your new American company needs more than the standard offerings of other LLC formation services, LegalZoom might have the answer.
You can customize your LLC formation service package with LegalZoom to include exactly what you need
, be that an EIN or a Registered Agent.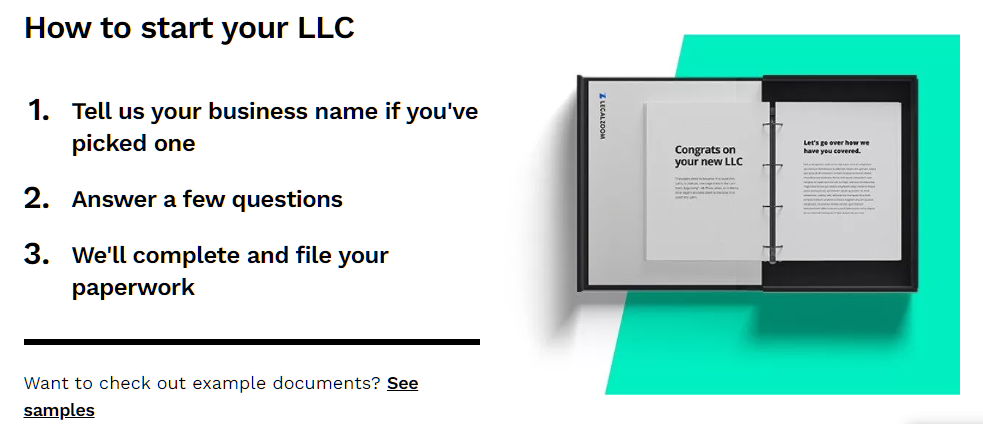 All of LegalZoom's paid LLC registration plans
include some bonuses that a newcomer to the US will find helpful.
You can receive a 30-minute consultation with professional consultants, who can advise you on your taxes, as well as business insurance
. With the highest tier plan, you also get unlimited hands-on guidance from an experienced business attorney for at least the first 30 days of your subscription.
Features
Digital welcome packet, which includes a step-by-step checklist to follow after your LLC is officially registered
Access to Wix website builder for free so you can create the custom website your dream company deserves
It's also a good idea to look for a domain name while you're searching for an available company name, so you can match your online presence with your business name as closely as possible. You can register your domain name with a paid plan from
any of our top website builders
.
3. Obtain Your Tax ID, Licenses, and Permits
You do not need to be a citizen of the US to get a tax ID number
to use when paying state or federal taxes. You can acquire an Employer Identification Number or EIN free from the IRS. This number is unique to you, just as a Social Security number would be to a citizen. You may have the option of having your LLC formation service handle this paperwork for you. Depending on the type of company you're opening,
you may also need state or local licenses or permits to operate legally
. You may need to contact your specific state and local authorities to find out which ones you're going to need – or,
Tailor Brands offers a business licensing service
 as a paid add-on to its LLC formation services.
4. Plan Your American Company's Finances
You'll want to set up a US bank account to handle your new business' income and expenses to keep your personal and business incomes separate for tax purposes
. A business bank account also affords you the opportunity to take advantage of "business account" discounts offered by many suppliers. Should you need to acquire funding for your new business, a business bank account is almost always required. Once you have your EIN,
Tailor Brands offers a free online banking account
 through its third-party partner, Mercury.
5. Acquire Materials, Resources, and Outsourced Services
Your new American company might need an inventory of items to sell. Or perhaps you need office space or a storefront. What about equipment, software, computers, or tools to do your job?
Now is the time to acquire any necessary materials
so that your business hits the ground running. Another thing to consider is the help you might need from other than friends, family, or paid employees. Do you need an accounting service to assist with financial planning, tracking, and taxes? An insurance agent? Technical support? A car service?
As with materials, you'll want to have most of your outside helpers lined up and ready to go before you get your first customer.
6. Launch and Market Your New American Company
By the time you've reached this step, you're the owner of America's newest business. Congratulations! You're ready to attract your first customer or client.
In today's fast-paced business world, you'll want an online presence
, including a website and at least one social media account.
When it comes to building your website, you'll want to consider two things: your domain name and your website builder
. Your domain name should be as close to your business name as possible, to avoid confusion among your customers. Your website builder should be as easy to use and affordable as possible. Just as we reviewed three LLC formation services to assist in your business registration,
we've also reviewed three top website builders to save you the time and trouble of finding them for yourself.
Wix is a versatile and user-friendly website builder
that allows you to create professional-looking websites easily. Its main feature is an intuitive drag-and-drop editor that requires no coding skills with over 900 templates, letting you customize your site to your liking. Wix offers a large collection of native and third-party apps, as well, ensuring you can create the site your business needs.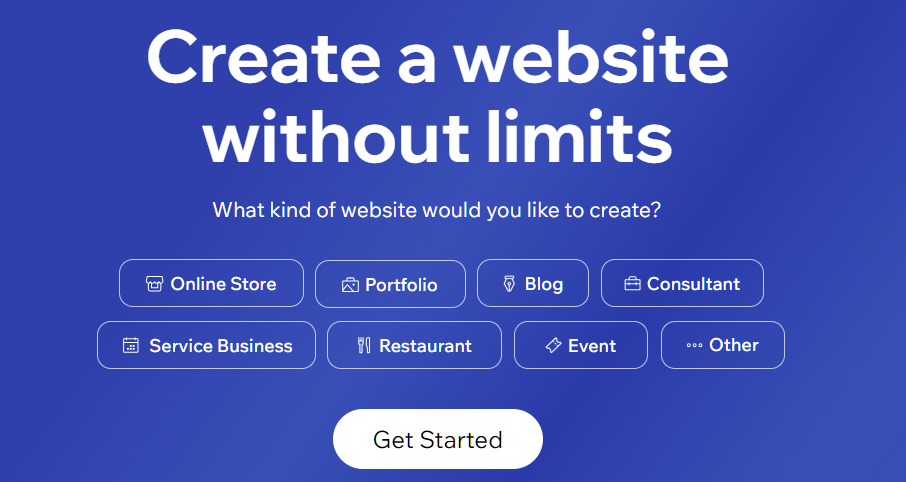 Wix offers a free plan, so you can check out what it has to offer risk-free.
Its plans are reasonably priced, offering you a budget-friendly way to create your online presence without emptying your wallet.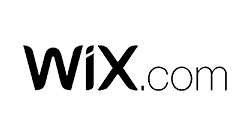 Wix now has a 14 - day money-back guarantee!
Get a discounted annual plan without taking any risks.
1427 users used this coupon!
Shopify is a versatile e-commerce platform that helps you effortlessly create and manage your online presence
. With Shopify, you can easily design a website tailored to your brand's identity using its user-friendly drag-and-drop website builder and its wide range of customizable templates. Additionally,
Shopify offers plenty of e-commerce tools
, including secure payment processing, inventory management, and order tracking, making it a one-stop solution for running your online store.
Shopify is also ideal for service-based businesses
. List your services like items for sale, then utilize Shopify's appointment management apps to keep track of your schedule and payment processing to assist in receiving your fees.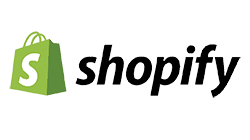 Try Shopify for FREE for 3 days!
See if it's right for you - no credit card required.
Get your first 3 months for only $1/month!
407 users used this coupon!
Some website builders, like Shopify, work best for selling. Others, like WordPress, are better for showcasing content – either in galleries, portfolios, or blogs. Squarespace lets you do both.
Whether you're an aspiring blogger, entrepreneur, or artist, Squarespace is your go-to website builder
to transform your dream into an eye-catching, customer-enticing online presence. Squarespace also provides powerful search engine optimization (SEO) tools to help boost your website's visibility on search engines, integrated analytics for tracking your site's performance, and reliable hosting and security features, ensuring your website remains fast and secure.
With Squarespace, you can focus on your business and not on the technical aspects of your site.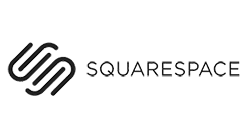 Get $21.00 off your Squarespace plan today!
Don't miss out on this great deal!
70 users used this coupon!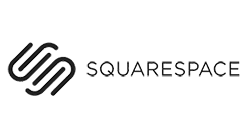 Get
$
21.00
off your Squarespace plan today!
Copy and paste this code at Squarespace
Or Use an LLC Formation Service With a Website Builder Included
While building your website is one of the most rewarding aspects of opening a company in America or anywhere, it's important to remember that you'll need to legally create that company first. With that in mind, you may want to look at the website opportunities your LLC formation provider offers. You can work on your website while your registration papers are being filed.
Opening Your Own American Company Is Easier Than You Think
Your dream of becoming an American business owner isn't as far away as you may have first imagined. The process isn't as complicated as many would have you believe. And there are services like Tailor Brands, Swyft Filings, and LegalZoom available to take a good bit of the work and worry off your shoulders.
The most important aspect of opening an American company is submitting all your legal paperwork
. This includes choosing the right name, appointing a Registered Agent, and including this information when you file your Articles of Organization. Then, you should get an EIN and open a business bank account. Once you've chosen a name, you'll want to register a domain name and set up your company's website. After that, it's a simple matter of finding and acquiring materials, personnel, or both. After all that, you'll be ready to open your American company for business. The table below summarizes some of the most important features of our three suggested LLC formation service providers to help you choose the right one for your US business.
Standout feature
Free name research?
Does it offer a website builder?
Starting price
Tailor Brands
Brand-building tools and services

✔

✔

 (proprietary)

$

199.00

Swyft Filings
Beginner-friendly process and interface

✔

✔

 (with Squarespace)

$

199.00

LegalZoom
Customizable plans

✔

✔

 (with Wix)

$

249.00
FAQ
How much does it cost to start a business in the US?
That depends on the state in which you choose to open your company. Each state charges its own unique business registration fees. LLC formation service providers such as Tailor Brands may offer "free" assistance, where they only charge you those state fees and complete your registration for no extra fees.
What are the benefits of an LLC?
Creating an LLC offers you limited personal liability protection, separating your personal assets from the business's debts and legal obligations. Additionally, it provides flexibility in management, tax options, and simplified administrative requirements compared to other business structures. Using an LLC formation service such as Swyft Filings can even help with maintaining state and local legal compliance.
Can I live in the US if I own an LLC?
LLC ownership can help you with immigration requirements, such as obtaining your E-2 visa. An E-2 visa allows you, your spouse, and your minor children to reside in the US for as long as you own and operate your American LLC. In addition to its LLC formation services, LegalZoom's business attorneys can advise you on other non-citizen, non-resident business ownership matters.
Is it easy to start an LLC in the US?
It can be easy to start a company in the US. All you have to do is come up with a business plan, choose a name for your company, register your business with the assistance of an LLC formation service provider, apply for a US tax ID and permits, obtain supplies and outside help, and then build a website with a website builder like Wix.