Go4Hosting is an India-based company with more than 10,000 customers. It has relatively positive reviews online and a decent infrastructure, but its own website is glitchy (and when I say glitchy, I mean it's down for hours on end) and regularly crashes.
If you're going to give Go4Hosting a try and you'd like to learn how to set up an account, pull up a comfy chair and grab a coffee—it's going to take a while. Are you ready?
Step One: Choose One (of Many) Hosting Plans
The first step is to pick a plan. There are a lot of options to choose from, but, be warned, not all of them are actually available. In fact, as I confirmed with customer service, you can only purchase virtual private server (VPS) or dedicated server rentals from Go4Hosting.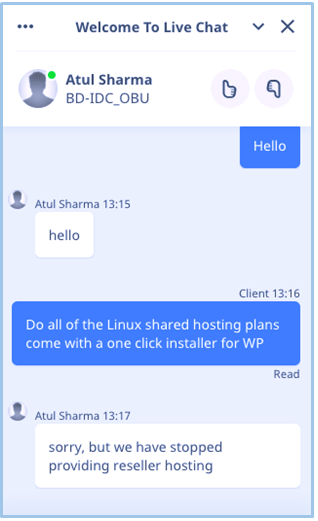 Although I'd usually recommend going for a Linux shared hosting plan, that wasn't available, so I was advised by live chat to choose a Linux VPS package instead.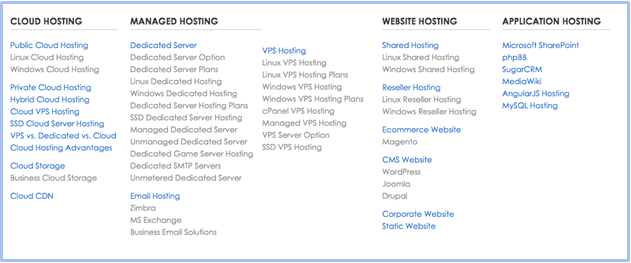 Step Two: (Try to) Order Your Plan
I chose my hosting plan and was ready to make my purchase. While this sounds simple enough, it wasn't—I could not get the online checkout pages to load.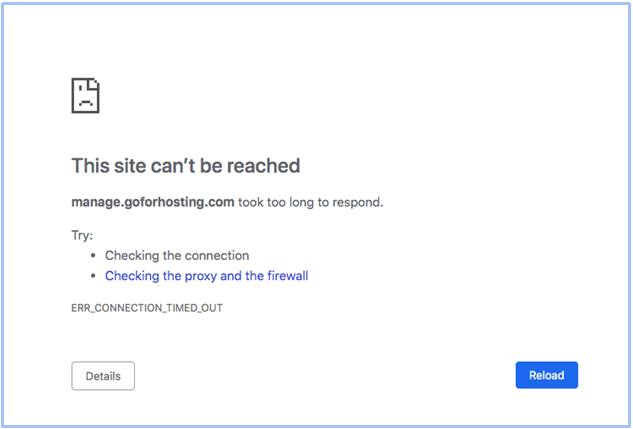 I jumped on live chat and was greeted instantly by a polite agent. He confirmed that he would need to send me a proposal via Skype or email and we could create the account that way. Not the most normal setup process, but it was my only option.
Step Three: Configure the Server
The agent guided me through a series of setup questions; for instance, how many CPUs, did I want cPanel, and so on. He advised it would take between 4 and 24 hours to get my server configured. Plenty of companies offer instant setup, so this wasn't the best user experience so far.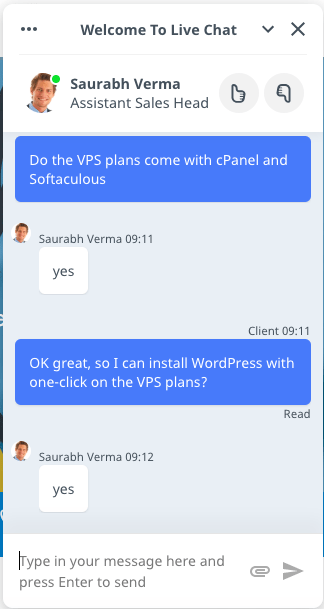 Step Four: Proposal Negotiation
Next, the live chat agent sent me a proposal for my VPS package. I opted for a month-to-month plan and, before paying, I confirmed that there was a money-back guarantee.

After a little negotiation on the price (the amount quoted was for a larger setup than I needed), we settled on a package.
Step Five: Payment of Invoice
I needed to wait a while on live chat, but the operator finally sent me a link to an online payment form. I was able to pay by credit card or PayPal. Once that was completed, I needed to send confirmation of the payment to Go4Hosting, which was then sent to the billing department.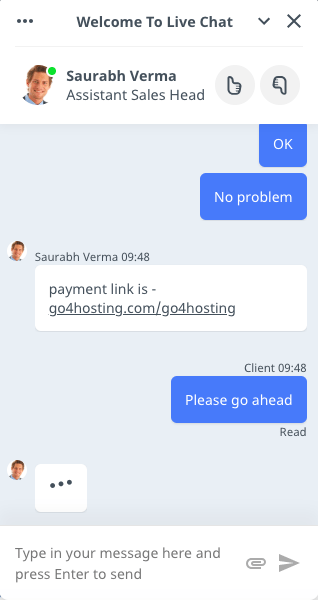 Step Six: Provide Personal Information
Once I'd completed the payment, I needed to email the live chat agent with my personal information. It was simple enough and could have been handled via an online form, since it was my full name, contact number, and email ID.
I was also asked to send proof of my address and my identification. I was a little uneasy about this step; however, I was reassured that this was the standard Indian procedure required by the government.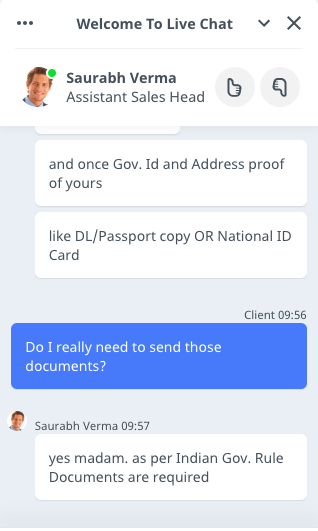 Step Seven: Wait for Server to Be Setup
The final step was to wait for Go4Hosting to set up my server. I was told it could take up to 24 hours for the server to be configured, and it took about 16. As soon as it was ready, I received a welcome email, and the friendly agent I'd been dealing with sent me an update via Skype.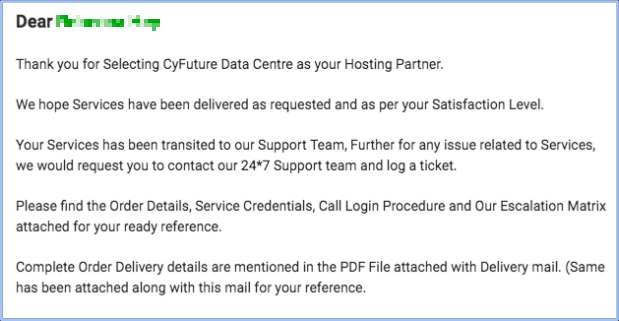 An Unusual Process
Most website hosting companies allow you to pay online, even those that offer advanced-level dedicated server rentals and VPS packages. Therefore, to have to do the entire process via a mixture of live chat, email, and Skype was bizarre and time-consuming.
In Go4Hosting's defense, the agents I spoke to (at this point) were helpful, polite, and easy-to-deal-with through the entire process. In fact, the team went beyond my expectations to answer my numerous questions and help me get set up.
If you're looking for an advanced-level hosting provider, but you don't fancy this tedious setup process, try Vultr. If you only need a simple shared hosting plan, consider learning about Bluehost. Alternatively, if you haven't been dissuaded by this article and you'd like to learn more about Go4Hosting, head over to the in-depth review here.