We put Go4Hosting's refund policy to the test. We're happy to report we received our refund in full, even though we signed up for the cheapest plan.
Did you sign up with Go4Hosting and realize it's not all it's cracked up to be? Maybe, like me, you got spooked by the constant security errors or bugged that the team wasn't able to install Softaculous for you. Unfortunately,
I can think of too many reasons you may end up canceling
. This blog will take you through my cancellation experience, but I'll warn you now, it's not good. If you're in the market for a host who offers feature-rich plans for excellent prices, check out
Hostinger
or one of our other
recommended alternatives
.
My Cancellation Experience
Before I signed up with Go4Hosting, I made sure to confirm whether there was a money-back guarantee. I was advised on one occasion, that yes, there is—it's pro rata, and on the second occasion, yes—it's seven days. Either way, it gave me confidence that I could test the server relatively risk-free. Also, as this was literally seconds before I paid, naively, I believed their words.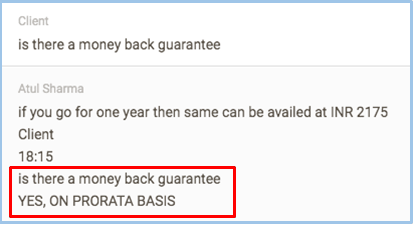 One day after the server was live, I contacted the team to cancel. You can't do it online or via the dashboard, so my first attempt was via email. (Day 1)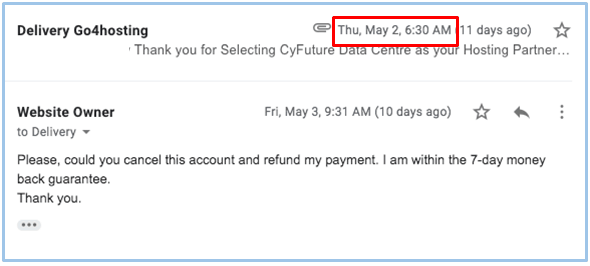 No reply. I tried again. (Day 2)

You get the picture. After no success via email, I returned to Skype to continue following up. (Days 4, 5, and 6)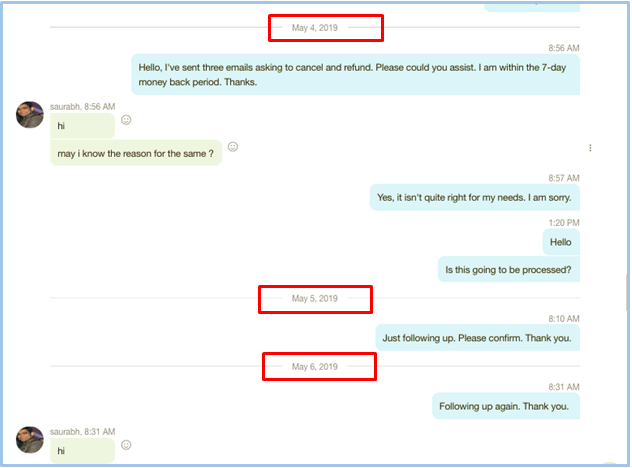 Still no luck. In fact, in the next message, I was advised that as the team had set up my server within 24 hours and there was no fault, I was not eligible for a refund.

When I asked about the seven-day money-back guarantee, I was told that this was only applicable if there was a fault. This was the first I'd heard of this clause.

By now, you're likely getting the idea of how this went. The next seven days looked a little bit like this…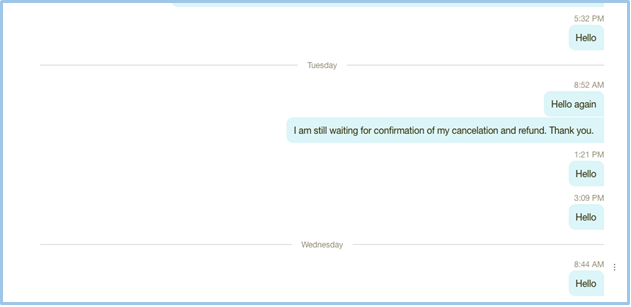 And this…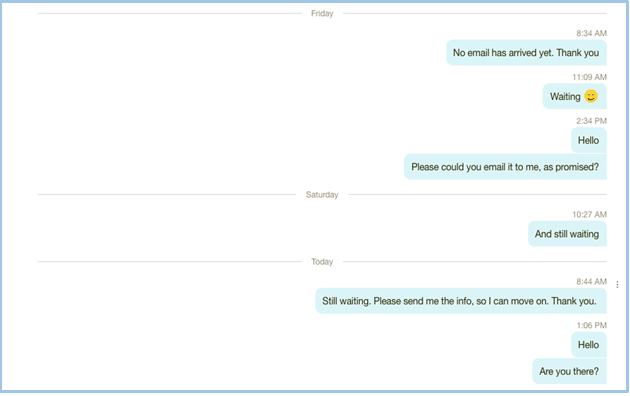 Until finally, my agent was on live chat. I did a little happy dance and thought, now we can have a real chat and get this sorted. But it looked a little bit like this…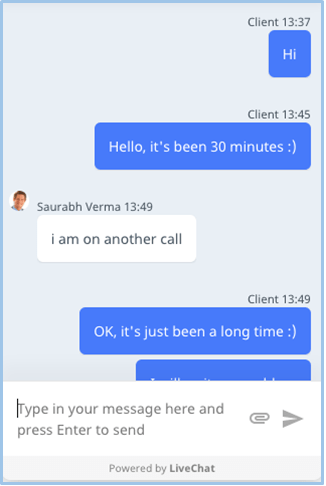 And then more of this…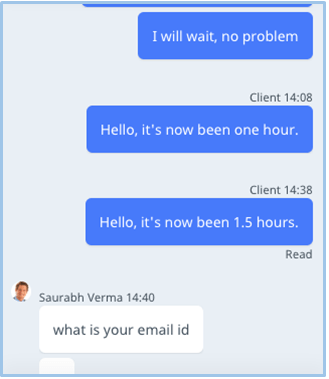 He really didn't want to talk to me. Anyone would think he was giving me the runaround. While I'd been waiting for my agent to contact me to confirm my refund, I'd also chatted with some other agents to try to get clarification on the refund policy. I still don't know what it is, and I don't think they do either. I had various versions, from "no refunds at all" to "7-days" and even "30-days."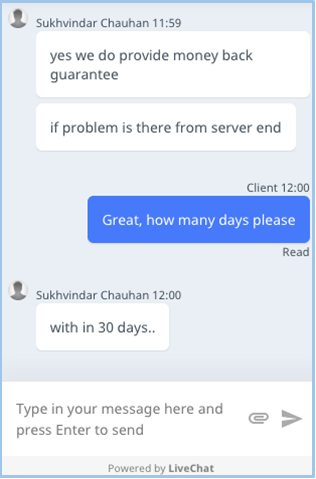 Needless to say,
despite waiting ten days, I never did get my refund
. Heck, I didn't even get an email transcript of our live chat conversations I'd requested. In fact, despite waiting ten days to speak to him, then 2.5 hours on live chat, the agent hung up on me.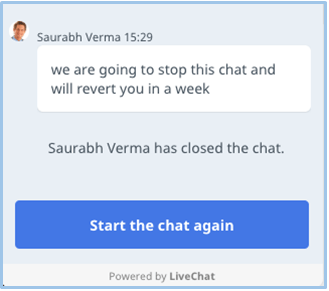 Sorry (not sorry),
Go4Hosting, this was terrible customer service
. It's always important to point out both sides of the story, so I'd like to be really clear on Go4Hosting's reason for declining to provide a refund. Apparently, its policy is to only provide a refund in the event the company has not delivered something that the customer has paid for. And, from its perspective, I'd received everything I'd signed up for.
Best Go4Hosting Alternatives:
Looking for a new web host? Here are our top Go4Hosting alternatives:
Frustrating
This experience can be accurately described in just one word—frustrating. Go4Hosting must prioritize the improvement of its customer service. While I comprehend that a refund might not be feasible, which is acceptable, ensuring consistent and accurate communication is crucial. It's important to avoid providing conflicting information and actions that result in time wastage for everyone involved.