You could end up with lots of bells and whistles, but few useful tools
for installing WordPress, configuring plugins, and building your site. Or worse,
your new host's servers might not have WordPress-specific security features, or might not be optimized to help your WordPress site pages load faster.
These are common problems when you're new to site building.
Thankfully, there are some excellent hosting providers with WordPress-optimized packages.
Features like one-click installation for WordPress, faster website server software, and helpful tech support can make your life a lot easier. I've thoroughly tested a wide range of hosting providers to give you a list of the best ones for beginners to WordPress.
Even if you've never built a website of any kind before, you'll find a hosting package here that is perfect for you.
Short on time? These are the best WordPress web hosts for beginners:
Hostinger – The most affordable plan available, with beginner-friendly WordPress features.
A2 Hosting – Optimized for WordPress to make your site run even faster.
Kinsta – A premium WordPress host that handles all the complex maintenance tasks for you.
What We Look For in the Best WordPress Hosts for Beginners
Good quality WordPress hosting that is also beginner friendly is not easy to come by. Because there's such a wide range of hosts available, you might find you aren't sure which features are actually worth paying for. When deciding what makes a good WordPress host for beginners, I looked at five factors from all major hosts.
Reasonable price. No one wants to pay more than they have to in order to host a WordPress site, especially not if you are new to the game. I chose hosts that are reasonably priced based on what they provide (but that does mean a few premium ones are on my list too).
Generous resources. Your hosting should come with plenty of storage and bandwidth. You should be able to focus on building and expanding your website, not being forced to upgrade your subscription.
Free features. More than that, we want free features that actually do something to make your WordPress hosting even better. Unexpected freebies are nice, but I have only chosen hosts that offer features that are worth using.
Reliable performance. If your website can't stay up or loads too slowly, your visitors will not only not be unable to visit, but they won't want to come back. A good hosting provider should keep your site up at least 99.95% of the time. If it doesn't, I'm not interested.
Ease of use. When it's your first time building a WordPress site, you don't want to have to learn how to code just to get it going. I've included hosts that either have extremely friendly user interfaces, or simply do everything for you.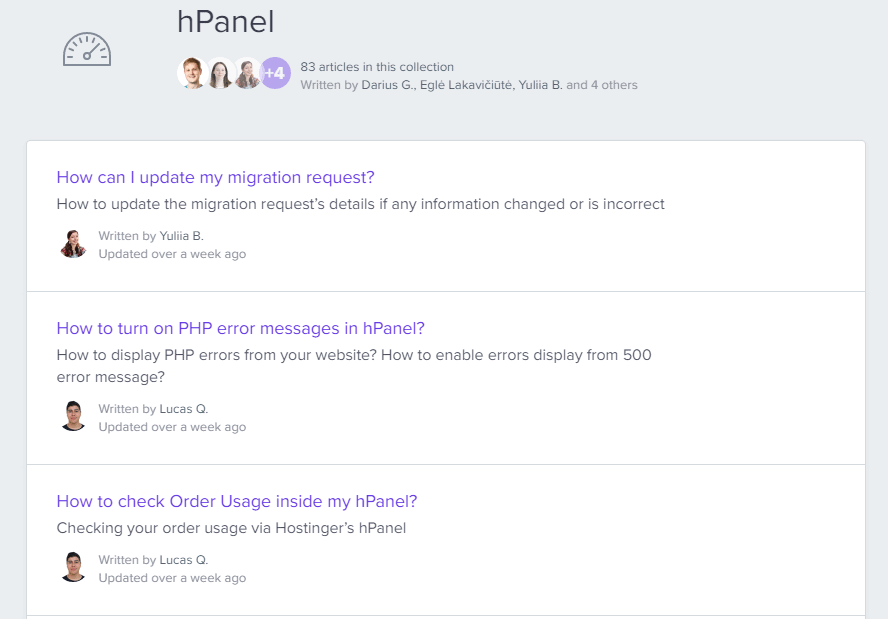 Hostinger is my first choice for beginner WordPress hosting, for two reasons:
it's cheap and it's easy to use.
It offers the best-value hosting deal you'll find, and it gives you a range of WordPress features that save you time.
All WordPress plans include a site-building wizard that will walk you through the first.
You can also take advantage of free Google Ads credits for a little boost in exposure. One problem you might find annoying is that
customer support (despite being 24/7) is actually quite slow to respond.
This can be frustrating if you hit a brick wall with site setup or maintenance. Still,
the Hostinger support team is professional and knowledgeable,
so you know that you will get good advice when it arrives.
Hostinger WordPress Hosting
A free domain name is included with some hosting plans from Hostinger
Features
Excellent long-term plan prices. When you commit to a four-year subscription, the monthly cost on the entry-level plan is only

$

2.99

, and it includes 30GB SSD storage and 100GB traffic on a single website. You'll get substantial savings without missing out on any of the great features Hostinger has to offer.
Super-fast loading times. Slow websites cause people to bounce back to Google. Luckily, Hostinger has some of the fastest speeds out of all the hosts I tested, as the average page loading time was 1.56s. That's really good, especially considering that some more expensive providers are considerably slower.
Custom control panel. Whereas a lot of providers use the industry-standard cPanel, Hostinger stripped back all the unnecessary features and created hPanel. You can easily install WordPress, manage the backend stuff, and adjust any other functions very nicely in one place.
Excellent knowledge base. Hostinger offers high-quality WordPress guides and tutorials. This is great for beginners who want to learn how to do everything themselves instead of relying on others.
WordPress features
Easy installer, site builder wizard, fast optimized servers
Money-back guarantee
30 days
Beginner-friendly?
Yes
Starting price

$

2.99

A2 Hosting offers easy-to-use, straightforward WordPress plans,
but you might find that some features can sound a little confusing. These aren't necessarily technical terms – it's just A2's branding. "SwiftServer," for example, is what A2 calls its optimized hosting technology. If you need something even faster than that (and who doesn't want a fast-loading website?), you can upgrade to "Turbo" premium hosting. Still, you get loads of useful features that can improve your WordPress hosting. If the worst I can say about A2 Hosting is that the branding is a bit over-the-top, I think that is probably a good sign. Indeed,
A2 is a
great choice if you want a really fast WordPress site without breaking the bank.
A2 Hosting WordPress Hosting
Features
WHMCS custom interface. If you go with A2, get ready for the WHMCS control panel interface. It's not a beautiful UI, but everything is easily handled in one place, so you can just get on with building your website.
Super-fast servers (with some plans). If loading speed is a concern for you, you can pay more for a Turbo server – you'll get LiteSpeed hosting tech powering your site, making it run faster. I saw impressive average loading speeds of 1.3s in my tests.
A2 Optimized plugin. You can make things even speedier with the A2 Optimized WordPress plugin. This is basically a big bundle of preconfigured WordPress optimizations. Would you eventually install it all anyway? Probably, but here it's conveniently done for you.
Pro-rata refund. If you want to try out A2 before you invest permanently, you can get your money back based on how much time is left in your plan. And that's at any time.
WordPress features
Fast web servers (with upgrades available), preconfigured WordPress plugins
Money-back guarantee
30 days
Beginner-friendly?
Yes
Starting price

$

11.99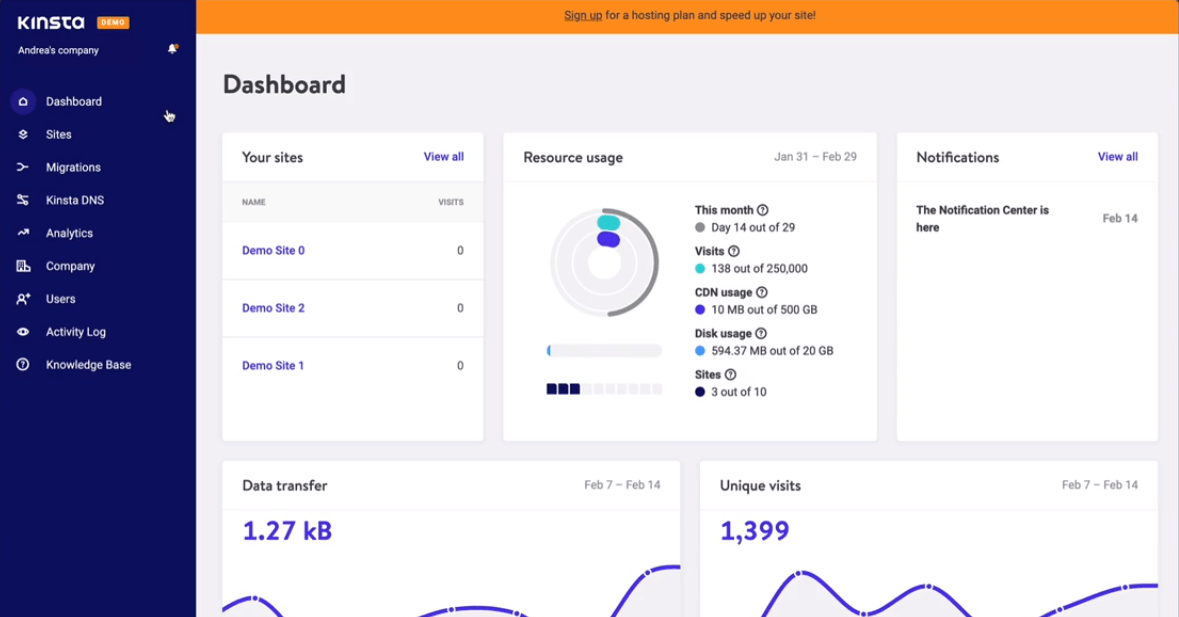 Kinsta is further down on my list because it's expensive
. Does it pay off? Yes – Kinsta's service is well worth the price tag, primarily because it's fully-managed, meaning that every aspect of setting up and managing your hosting is handled by an expert tech team.
Performance is some of the best in the business for WordPress sites.
Our tests
revealed some of the fastest page loading speeds we've ever seen. And this is cloud hosting, meaning that the web servers allow for even more resources to be used to deliver your site if it gets a spike in traffic. There is certainly plenty of value in
Kinsta's premium packages
,
but you don't get a free domain name, nor can you set up email accounts. And, if you are just looking to set up a small personal blog, and you don't expect big jumps in your visitor numbers, you might find that
Hostinger
 is better suited to your budget.
Features
The MyKinsta control panel. The proprietary control panel is really beginner-friendly. It's much more straightforward than the usual cPanel. It's not perfect, but if you're just starting out, everything you need is there.
Completely managed service. Everything Kinsta does is designed to make hosting almost an afterthought. Uptime checks are done every 2 minutes, and site failures are diagnosed and fixed immediately.
Auto-scaling resources. If your website suddenly gets a surge in visitors, you don't want it to crash. That's why your CPU and RAM can automatically scale up to serve traffic spikes. When you need top performance, Kinsta's cloud platform comes through for you.
Content delivery network (CDN). Kinsta's CDN caches parts of your site on servers closer to wherever your visitors happen to be, making pages faster to load.
WordPress features
Managed support, servers optimized for WordPress, CDN
Money-back guarantee
30 days
Beginner-friendly?
Yes, with managed support
Starting price

$

24.00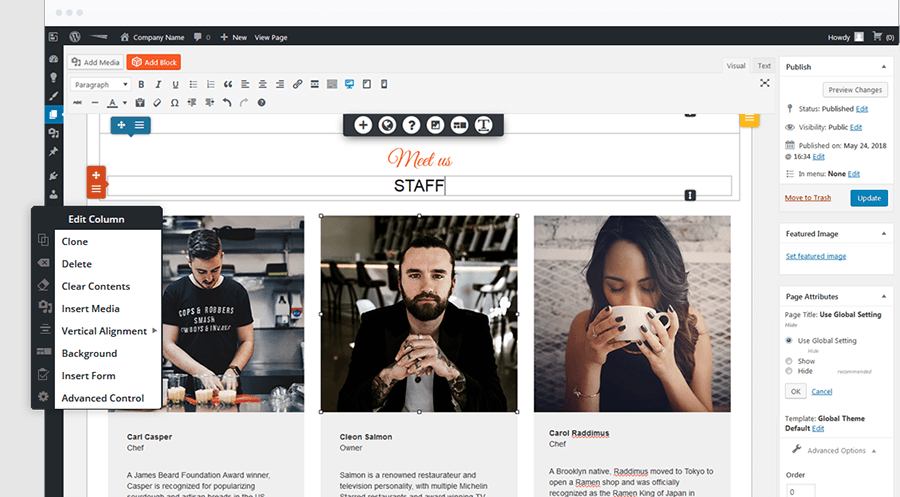 Setting up a WordPress site is easier with InMotion Hosting thanks to a pre-optimized WordPress infrastructure, powered by NGINX web servers for superior performance.
You also get unlimited bandwidth
to grow your audience and access to a CDN to speed up site loading for your global visitors.
It also offers the BoldGrid WordPress builder so you can design a site more quickly.
Choose a pre-built theme, then edit the content with a drag-and-drop interface. No coding required.
I wasn't entirely happy with InMotion Hosting's loading speeds
. Although my pages sometimes loaded in under a second (0.8s according to the
speed tests
), sometimes it took over five seconds.
InMotion Hosting WordPress Hosting
Features
Site staging. Want to test changes to your website before publishing them to your live site? InMotion Hosting offers you a private location to do this.
Free SSL. SSL certificates are important to prevent your site from being flagged as insecure by web browsers, and they give you a little boost in search engine results as well.
Free domain name. Another free goodie. InMotion offers a free domain with all plans for the first year. But, be warned – you'll be charged a nominal annual fee upon renewal.
Seamless website transfers. If you're one of those people who made a bad decision on a lesser web host and you want to transfer your site to a new one, InMotion Hosting will move your site to its servers, with no downtime. This is included in the cost of any WordPress plan.
Range of WordPress features?
WordPress-optimized servers, BoldGrid site builder, CDN
Money-back guarantee
90 days
Beginner-friendly?
Yes
Starting price

$

4.99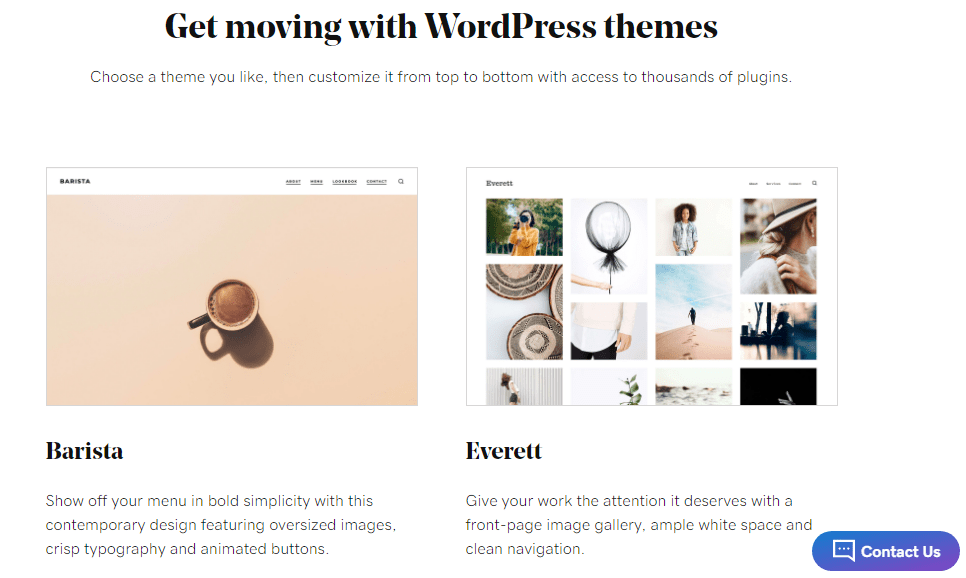 You've probably heard of GoDaddy. That must mean it's good, right? Well, maybe.
GoDaddy's hosting plans for WordPress are actually pretty solid.
They are very much suited to beginners, as GoDaddy's primary market is the average consumer.
The Basic WordPress hosting plan offers you everything you need to get started,
including 30GB of SSD storage (more than enough for a basic WordPress site), a free SSL certificate, and free backups which you can restore at any time if anything goes wrong with your site. There are downsides, in that you only get a trial version of an email service, which (should you choose to keep using it) adds an extra fee to your hosting costs after the first year. Also, performance was decent
in our tests
, but not spectacular.
GoDaddy WordPress Hosting WordPress Hosting
Features
Easy WordPress setup. GoDaddy's auto-installer (Installatron) got my WordPress software running for me. Not having to dig through a knowledge base makes this task a lot easier.
Easy site building. GoDaddy offers exclusive WordPress themes and it's own easy-to-use website builder to help you design a site that is suited to your content or your business.
Extra protection for your site. Regular automatic malware scans run on your site to ensure it remains healthy. This is performed with the free Sucuri Security plugin, which is automatically installed for you during setup.
GoDaddy Payments. Whether you're selling services, physical products, or downloadable digital goods, GoDaddy's own payment gateway (similar to PayPal) allows you to accept all major credit and debit cards in the USA.
Range of WordPress features?
Easy installer, exclusive themes and proprietary site builder, payment gateway
Money-back guarantee
30 days
Beginner-friendly?
Yes
Starting price

$

6.99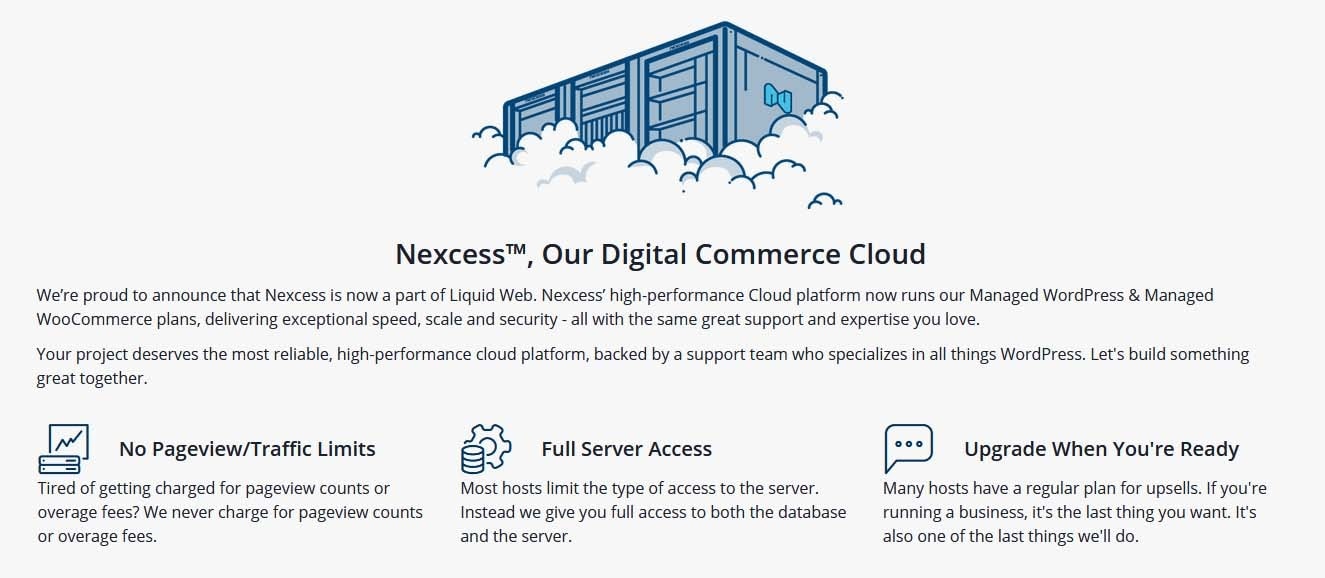 First things first: Nexcess is a division of Liquid Web that offers managed cloud hosting plans on fast NGINX web servers, specializing in WordPress and commerce-based sites.
The plans are going to cost you a bit more, but like Kinsta, this is a cloud-based infrastructure, allowing for more hosting power when your site needs it.
And, as this is a managed service, you're also paying for someone to manage and optimize your site for you.
Unlike Kinsta, Nexcess is a lot more affordable.
You don't get the exact same features, but you do get additional benefits that Kinsta doesn't offer, like email hosting and unlimited traffic.
Features
Great-value entry-level WordPress plan. Nexcess Spark plan starts at 15GB of storage, 2TB of suggested bandwidth (but with no overage fees for temporary traffic surges), and an unlimited number of email accounts.
Expert support. Nexcess has made its name in the industry thanks to its knowledgeable support team, who are available by phone, email, and chat 24/7. Having helpful, expert support when you're just starting out is a huge bonus.
Daily backups. Some hosts don't include backups unless you're willing to pay extra. Nexcess isn't like that – in fact, you get daily backups, each of which are kept for 30 days and can be restored on demand.
Try it out for free. If you want to test out Nexcess' service before you commit to a plan, sign up for the 14-day trial.
Range of WordPress features?
Fast web servers, auto-scaling resources, site staging, expert WordPress support
Money-back guarantee
No, but 14-day free trial
Beginner-friendly?
Yes, with managed support
Starting price

$

21.00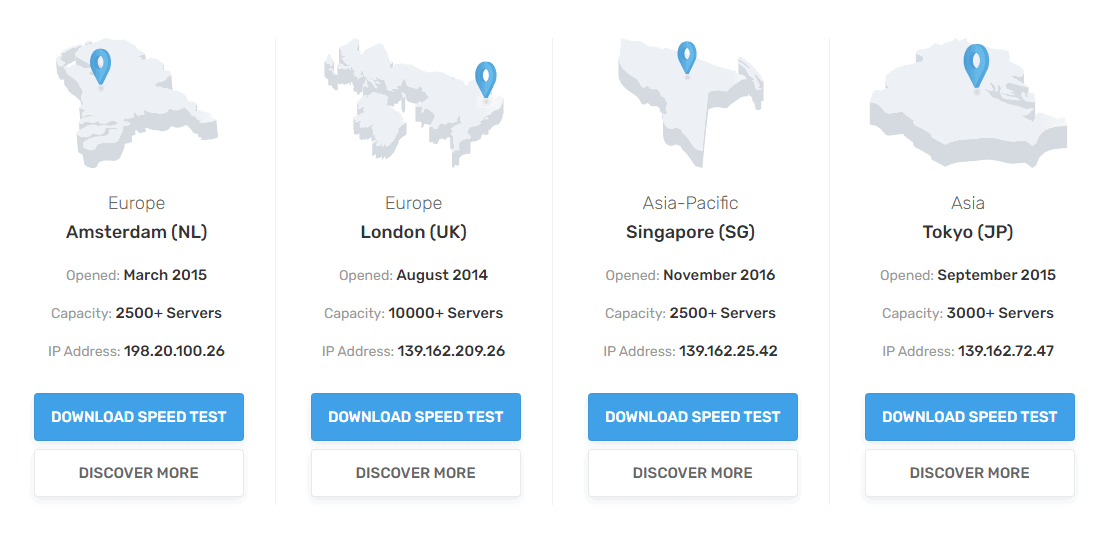 When you pay a provider to host your website, it is stored on a server in a data center. If your visitors are far away from the data center, they might experience slow loading times. Fortunately,
FastComet lets you choose from servers all over the world: four in North America, three in Europe, and four in the Asia-Pacific region.
FastComet offers a reasonably-priced basic package which will give you a full set of beginner features to host your WordPress site,
with a single-click WordPress installer and a drag-and-drop site builder, as well as a free site transfer if you're moving from another host. While FastComet's entry-level plan did well enough in
our tests
(as long as you're close to one of its data centers),
you'll have to pay extra for the "RocketBooster" WordPress optimizations that are only available in the FastCloud Extra plan.
The initial price is quite reasonable, but you're best to commit to a long-term plan, because the renewal rate is quite high.
Features
Responsive 24/7 support team. I find that a lot of "24/7" support teams aren't really 24/7 at all. You can send a message and then wait for a few hours before getting a reply, but that isn't the case here. I found FastComet's support team to be prompt and honest.
Plenty of server optimizations. Although the best WordPress-specific optimizations are only included with FastComet's most expensive shared plan, the entry-level plan offers a great deal of hosting power for a lower price.
Thorough security plans. No need to worry about malicious web traffic, as these servers are equipped with protection against all forms of automated attack, and the ModSecurity firewall prevents bad actors from reaching your site in the first place.
Cloudflare CDN available. Even with 11 data centres around the world, you can use Cloudflare's content delivery network to cache static content even closer to individual visitors, and add another layer of security.
WordPress features
1-click install, drag-and-drop builder, server speed optimizations (but the best ones are only available on the top-tier plan)
Money-back guarantee
45 days
Beginner-friendly?
Yes
Starting price

$

2.19

I like unlimited features. InterServer offers
unlimited SSD storage, unlimited email accounts, and unlimited data transfer on super-quick LiteSpeed web servers.
Load up your site(s) with as much content as you want to.
InterServer's data centers are located only in the USA,
so
our tests
revealed faster loading speeds in North America and Western Europe. If you want to target Asia, FastComet or Kinsta might be better options. Both the support team and the knowledge base leave you wanting more. The 24/7 support team is openly offline sometimes (that's not very "24/7") and the knowledge base is really disorganised. If you need support, the ticketing and email support options are probably better for you.
Features
Affordable plans for monthly subscribers. InterServer truly provides an outstanding pricing plan for short-term subscriptions. The real bonus here is that if you prefer to pay on a monthly basis, InterServer offers the most affordable monthly plan among all the major hosts I tested out.
Top-of-the-range security. InterShield is InterServer's proprietary security configuration that will keep out known attackers and also detect new threats via machine learning. And the security interface on your control panel is clear and easy to use.
Excellent speeds. With pages loading in as fast as one second, I was really impressed with the quality of InterServer's service, but as mentioned above, results are better nearer to the USA.
Servers are never overloaded. Some shared web hosting companies pack as many customers as possible onto each server to make more money, but this slows down the loading speed of your website, and any software you have running – like WordPress, for example. InterServer ensures each server is never over 50% capacity.
WordPress features
LiteSpeed servers, unlimited resources
Money-back guarantee
30 days
Beginner-friendly?
Yes
Starting price

$

6.00
Which WordPress Host Is the Right Choice for You?
Choosing your first WordPress host isn't easy,
but you can find some incredible options when you know what you need. It's generally best to focus on how much money you want to spend and what features you're going to need.
If you're looking for a host that is easy to use and easy on your wallet, go with Hostinger.
The intuitive hPanel control panel and very low price of entry makes this provider perfect for your first WordPress site.
If you just want to buy a plan and let the host take care of the maintenance, choose Kinsta.
You might feel nervous about splashing out on a premium service for your first go. But you will have Kinsta's premium support and WordPress-optimized service, delivering some of the best results available with no technical knowledge required. If you want to pay on a monthly basis and get unlimited resources, and your intended audience is based in the US,
try InterServer's Standard shared hosting plan
.
It's not the fastest for the rest of the world, but you don't have to commit to an annual plan to get a decent price.
WordPress-optimized plan?
Managed hosting?
Responsive support?
Starting price
Hostinger

✔

✘

✔

$

2.99

A2 Hosting

✔

✘

✘

$

11.99

Kinsta

✔

✔

✔

$

24.00

InMotion Hosting

✔

✘

✘

$

4.99

GoDaddy

✔

✘

✘

$

6.99

Nexcess (Liquid Web)

✔

✔

✔

$

21.00

FastComet

✔

✘

✔

$

2.19

InterServer

✔

✘

✘

$

6.00
FAQ
Which is the cheapest hosting service?
Hostinger is the least expensive provider and it's not even a close competition. If you simply want to find the cheapest long-term plans, Hostinger is the best of the lot. And the service offers everything you'll need to host your first WordPress site. Aside from the other budget-priced hosts on this list, there are a number of other very good options on our list of the top 10 web hosting companies for 2023.
Does hosting affect the speed of your website?
Yes, absolutely! Quality of web servers and hosting software can really slow down or speed up your site. Also, your visitors' distance from the data center, whether you're using a CDN, how much content you've put on your site, and the resource levels (like RAM and bandwidth) included in your package can affect the speed of your website. That can be a lot to take in when you're just starting out, but rest assured that the hosts on this list will accommodate any starter-level WordPress site, and will help you if you need to speed it up. Before you make a final decision, you may want to have a look at the best web hosting deals for 2023 on our coupon page.
Why don't you recommend Bluehost?
Bluehost doesn't offer anything exceptional. The features are simple, the account dashboard isn't user-friendly, and I had a hard time getting clear responses from the external support team. Currently, there are simply superior choices available, particularly if you're looking to keep your expenses down. Hostinger is a great choice if you want to build your first WordPress site without breaking the bank. The entry-level WordPress plan offers nice bonuses like an SSL certificate and a free email account, and if you need help, the support team is more responsive than Bluehost's.