If your site builder doesn't have all the features you need, you could end up wasting your time and money.
To start, you'll need well-designed photo galleries to showcase your work and appointment booking tools so clients can reserve your services online. You'll also need customer testimonials and search engine optimization (SEO) tools to help you rank higher on search engine results so potential clients can find you.
The best builders make designing a website easy.
A clunky interface or poorly designed templates can make it challenging to create a website that shows the style and care you bring to your work and distinguishes your service from the competition. To help you make the right choice,
I've researched dozens of website builders and put together a list of the best options for lawn care companies
. While any of these builders have what it takes to build a great-looking website. With a generous free plan, a great selection of lawn care templates, and all the features and tools you could ask for,
Wix is my top recommendation
. Start building your landscaping website with Wix or read on for some other great recommendations.
Short on Time? These Are the Best Website Builders for Landscaping Services in 2023
Wix – Largest selection of lawn care templates, plus excellent tools to promote and manage your business.
SITE123 – The quickest way to launch a website for your lawn care company that will look great on mobile or desktop.
Squarespace – Robust marketing tools and eye-catching templates that present your landscaping work at its best.
What We Look For in the Best Website Builders for Lawn Care Companies
To research the best website builders for landscaping businesses, I focused on these key features, which make it easy to design a professional website, market it effectively, and attract a growing clientele.
User-friendly interface. These website builders are all intuitive and easy to use, allowing you to create a website without having any technical knowledge. Drag-and-drop and point-and-click editors are especially beginner friendly.
Good-looking templates. Visually appealing templates that allow you to display high-quality images of well-maintained lawns are a must. Every builder on this list also offers templates that are mobile friendly or responsive, making it easy for customers to contact you and schedule an appointment from any device.
Affordable pricing. Whether your lawn care business is new or established, you'll want a builder that delivers good value for the price. All these builders offer a free plan or free trial so you can test any platform before committing. When you're ready to upgrade, paid plans are well priced and offer a full range of features.
Useful integrations. From appointment booking tools and contact forms for gathering potential leads to social media and other marketing tools, these builders all offer everything you need to promote and manage your business.
SEO optimization. All the website builders on my list provide built-in SEO tools that guide you through the steps of optimizing your site to improve its search engine ranking. That helps ensure people searching for a lawn care company can find you.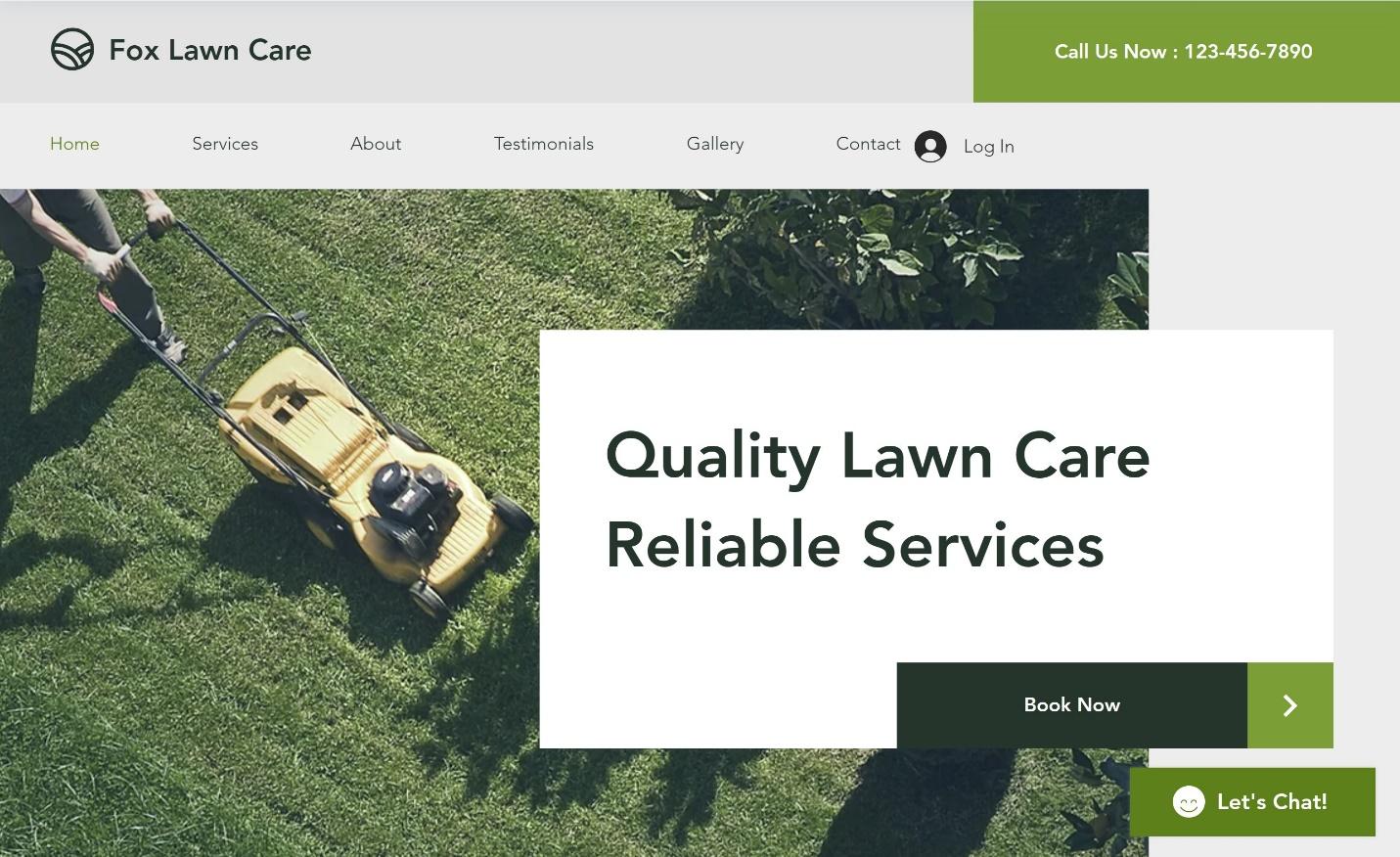 For lawn care companies looking to establish a solid online presence, Wix stands out as my top choice.
At the heart of its appeal is its selection of attractive, easy-to-customize, mobile-friendly lawn care templates.
With template in hand and Wix's intuitive drag-and-drop editor, even complete beginners can craft a polished, responsive website in no time.
Wix templates also come with essential built-in features like image galleries, contact forms for collecting leads, live chat, and customer testimonials.
The Wix Bookings app streamlines processes for your business and allows customers to check your calendar and book appointments online. Automatic sync keeps you up to date, so you never fail to respond or show up for a service estimate.
Even if you're on a tight budget, you can launch your website and start connecting with prospective clients with Wix's free plan.
As your business expands, you can upgrade to one of several affordably priced plans to remove Wix branding and get a custom domain. These plans also have more advanced features and tools to meet your changing needs.
Features
Apps and integrations. Wix's robust app marketplace offers 500+ tools to extend your site's functionality. You'll find plenty of options to help you promote and run your lawn care company smoothly, including e-commerce, customer relationship management (CRM) software, and email marketing tools.
Interactive photo galleries. The free Wix Pro Gallery app gives you a choice of gallery layouts you can enhance with videos and before-and-after image pairs. This lets visitors experience your work firsthand so they'll be more likely to contact you.
Personalized SEO plan. The Wix SEO Wiz will design a custom step-by-step plan to help you improve your site's search engine ranking.
Wix AI website builder. If you need help designing your site, simply answer a few questions and Wix's Artificial Design Intelligence (ADI) will create a personalized website for you with custom text and images. You can make any changes you like, from text or images to the layout and style.
Read our expert Wix review
to see more features.
Free Plan

✔

Mobile-friendly templates

✔

Free scheduling tools

✔

Starting price

$

16.00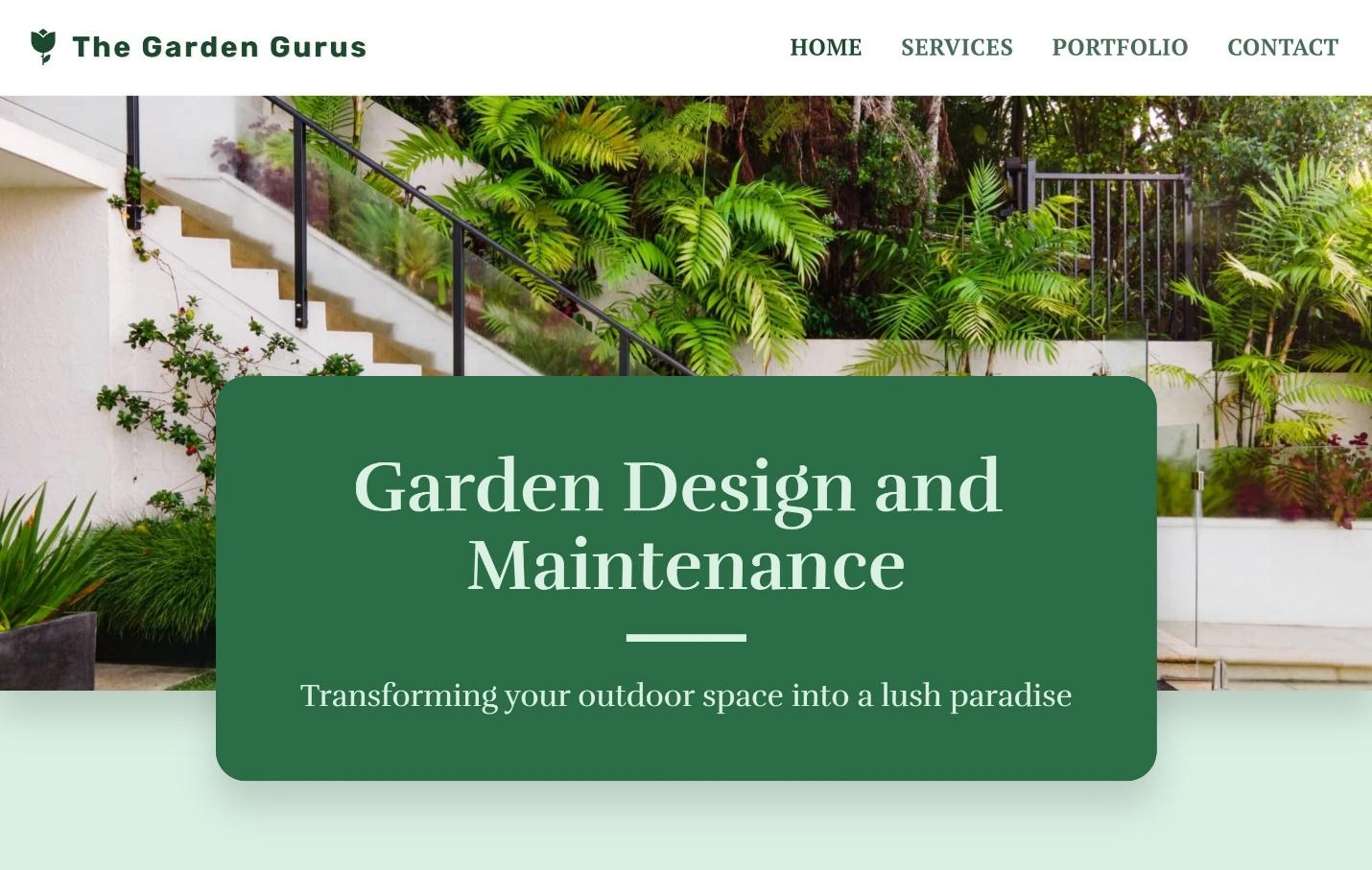 If you're looking for a fast and easy way to launch your website, consider SITE123.
It's as easy as starting with any business template that catches your eye and using the point-and-click editor to select the layout style you prefer. Then you can simply choose an image gallery for your portfolio and upload photos and videos to share the best examples of your work. Although SITE123 focuses on speed and simplicity when it comes to website design,
it doesn't skimp on useful features for your lawn care business
. These include social media integration, built-in SEO tools, email marketing, and a blogging platform. You'll have to upgrade to a paid plan to accept online payments or use SITE123's schedule booking tool. That said,
you can display pricing for the services you offer, like overseeding, lawn care treatments, or sod installation, on SITE123's free plan.
Clients can email or call to book an appointment and pay in person. For a smaller lawn care business, this makes SITE123 hard to beat.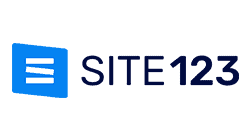 This Black Friday/Cyber Monday, SITE123 is 50 % OFF!
Save 50 % when you sign up for SITE123's annual plan
76 users used this coupon!
Features
Custom form builder. With this handy tool, you can create different types of forms, such as contact forms, newsletter signup forms, and requests for service estimates. You can also set up auto reply and custom thank you messages.
Landing page tools. A landing page can be an effective way to launch a new lawn care business or promote seasonal offers or new services. With SITE123's free landing page builder, you'll have everything you need to design your page and track its performance.
Testimonials. You can add a slider featuring glowing testimonials from satisfied customers to any page to build trust. A study by PR firm Olgilvy shows that 74% of site visitors will only act if they see a positive review so consider putting customer reviews on your homepage.
Business branding tools. You can design a virtual business card to feature on your website and social media platforms. SITE123 also offers logo and favicon design tools. Best of all, they're free.
Learn more in
our in-depth SITE123 review
.
Free plan

✔

Mobile-friendly templates

✔

Free scheduling tools

✘

Starting price

$

12.80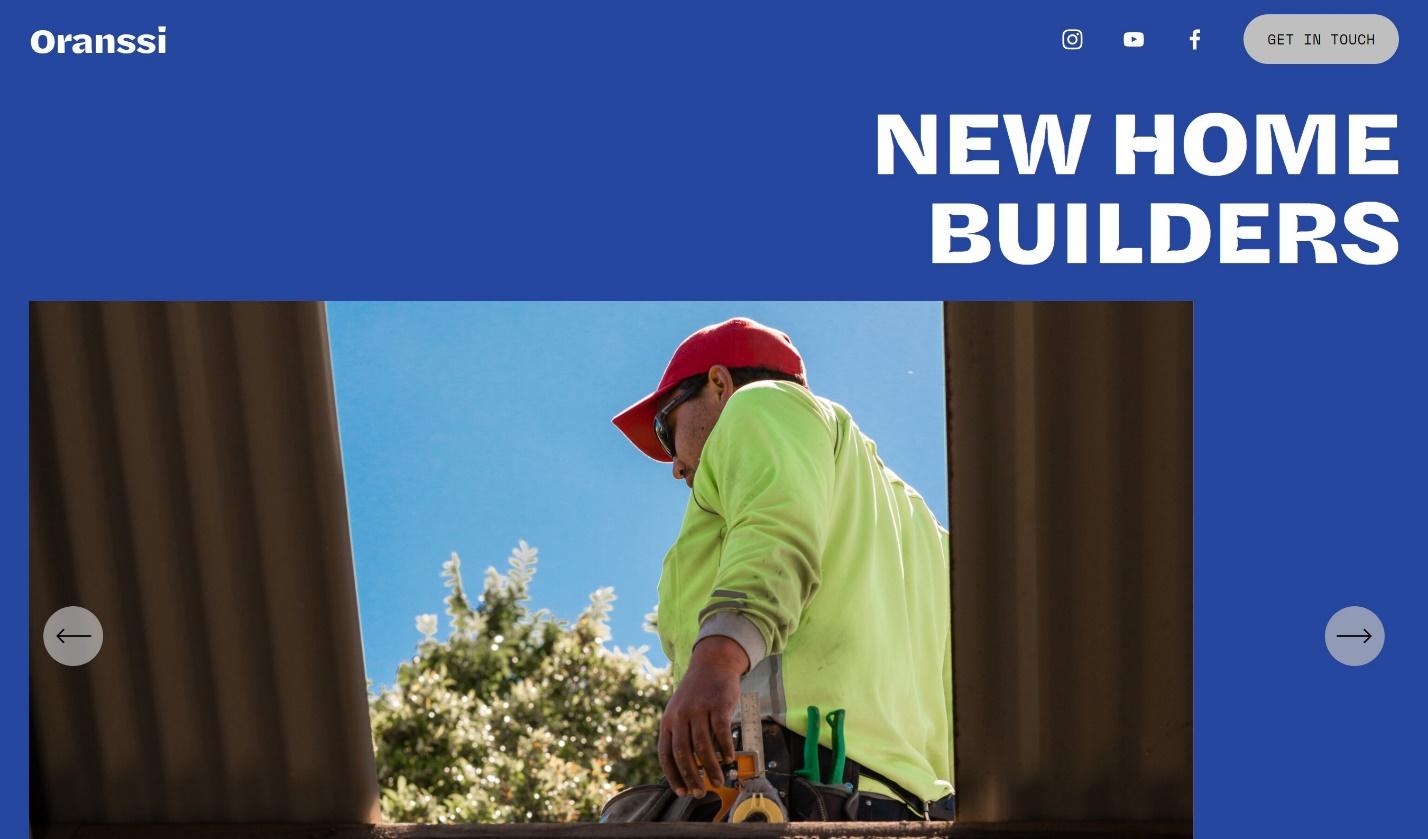 Don't despair if you can't find a lawn care template section in the Squarespace library. If you want to create an eye-catching presence for your landscaping business that draws clients in, you can
choose any of its 60+ stylish, mobile-responsive local business templates
. You can use its drag-and-drop editor to easily customize your template to suit your business's aesthetic. You'll have plenty of design flexibility to customize your template's layout, content, colors, and fonts. You can
choose from a selection of striking photo galleries or add a portfolio page to highlight your work.
And if you plan to upload lots of images or blog regularly, unlimited storage for text and photos means you'll never have to worry about running out of space. While Squarespace doesn't have a free plan, its premium features, including appointment booking, customer management, invoicing, payment, and website analytics, make it an excellent choice for a lawn care website.
The 14-day free trial lets you customize a template, upload images and content
, and decide if Squarespace works for you before you commit.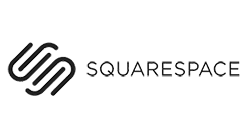 Save up to 30 % on your Squarespace plan today!
Plus get a free domain for one year!
1031 users used this coupon!
Features
Email marketing tools. With Squarespace's email campaigns, you can select a template, customize the colors and fonts to fit your brand, and add text, images, and even a discount code. Then use analytics data to track your campaign's performance.
Extensions and integrations. Instead of apps and plugins, Squarespace offers third-party integrations and extensions you can add to enhance your site's features and functionality. These include accounting, email marketing, commerce, blogging, and design tools.
Superb social media features. You can connect all your social media platforms and embed feeds to broaden your audience and engage clients. Other tools like the Unfold mobile app have templates you can use to create eye-catching social content.
Custom templates. If you don't see a template you like, Squarespace Blueprint will help you create your very own design using curated layout styles, pre-built sections, colors, and fonts.
Learn more about Squarespace in
our expert review
.
Free plan

✘

Mobile-friendly templates

✔

Free scheduling tools

✘

Starting price

$

16.00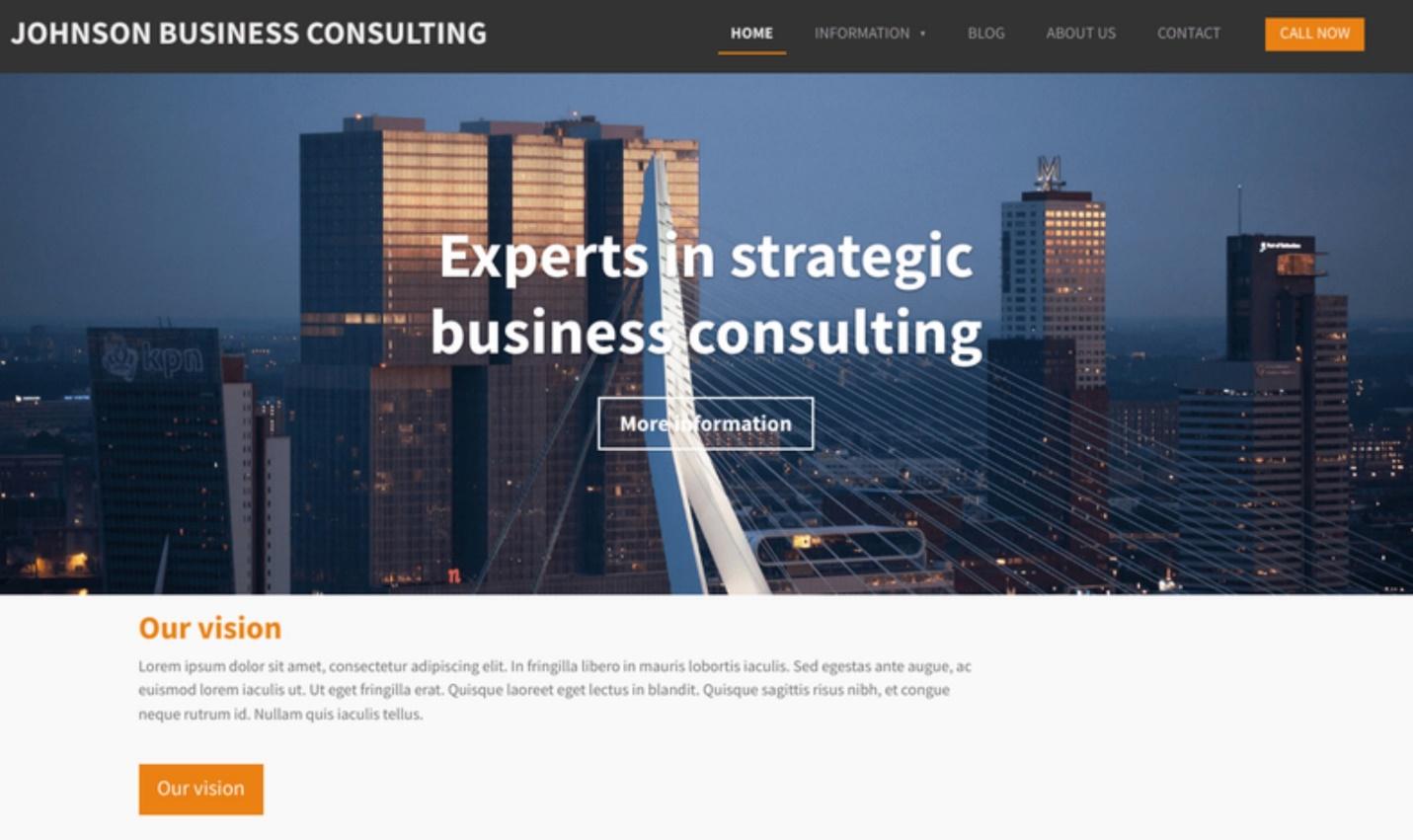 Webador offers 50+ attractive and mobile responsive templates.
You won't find one designed for lawn care, but any of the business templates would be a suitable starting point for your site.
That becomes clear when your template loads – it's a blank slate you can make your own by dragging and dropping content sections into place. Changing your template's colors, fonts, or text formatting to suit your lawn care business takes minutes.
It's equally easy to
add pages to your site, like a Services page with photos or a Contact page
so prospective clients can reach out to learn more about your pricing. Linking these pages to your homepage with call-to-action (CTA) buttons can encourage visitors to explore.
Webador doesn't have an app store but you can add useful third-party marketing, booking, testimonial, and other tools through embedded content.
I also found it has some odd quirks – you can't preview a template before you sign up. But it makes up for this with beginner-friendly web design tools. With Webador, you can build a simple business site for free and upgrade at any time to one of its low-cost paid plans.
Features
Multimedia To engage clients and share the quality of your work, you can create dynamic slideshows and photo albums or embed video and audio files on any page of your site.
100,000+ free photos. If your business is new or you don't have high-quality images for your site, Webador lets you choose from thousands of free professional stock photos.
Social media tools. Drag and drop social media icons on your site to link your social profiles from Facebook, Instagram, YouTube, and LinkedIn. When you enable social sharing, you can increase your site's traffic by allowing visitors to share your site on their social accounts.
Detailed analytics data. You'll get helpful data on your site's visitors and traffic plus tips on how to improve your website's performance and boost conversions. If you'd like even more insight, you can link a Google Analytics account.
Read our expert Webador review
for more details.
Free plan

✔

Mobile-friendly templates

✔

Free scheduling tools

✔

 (with embeds)
Starting price

$

4.00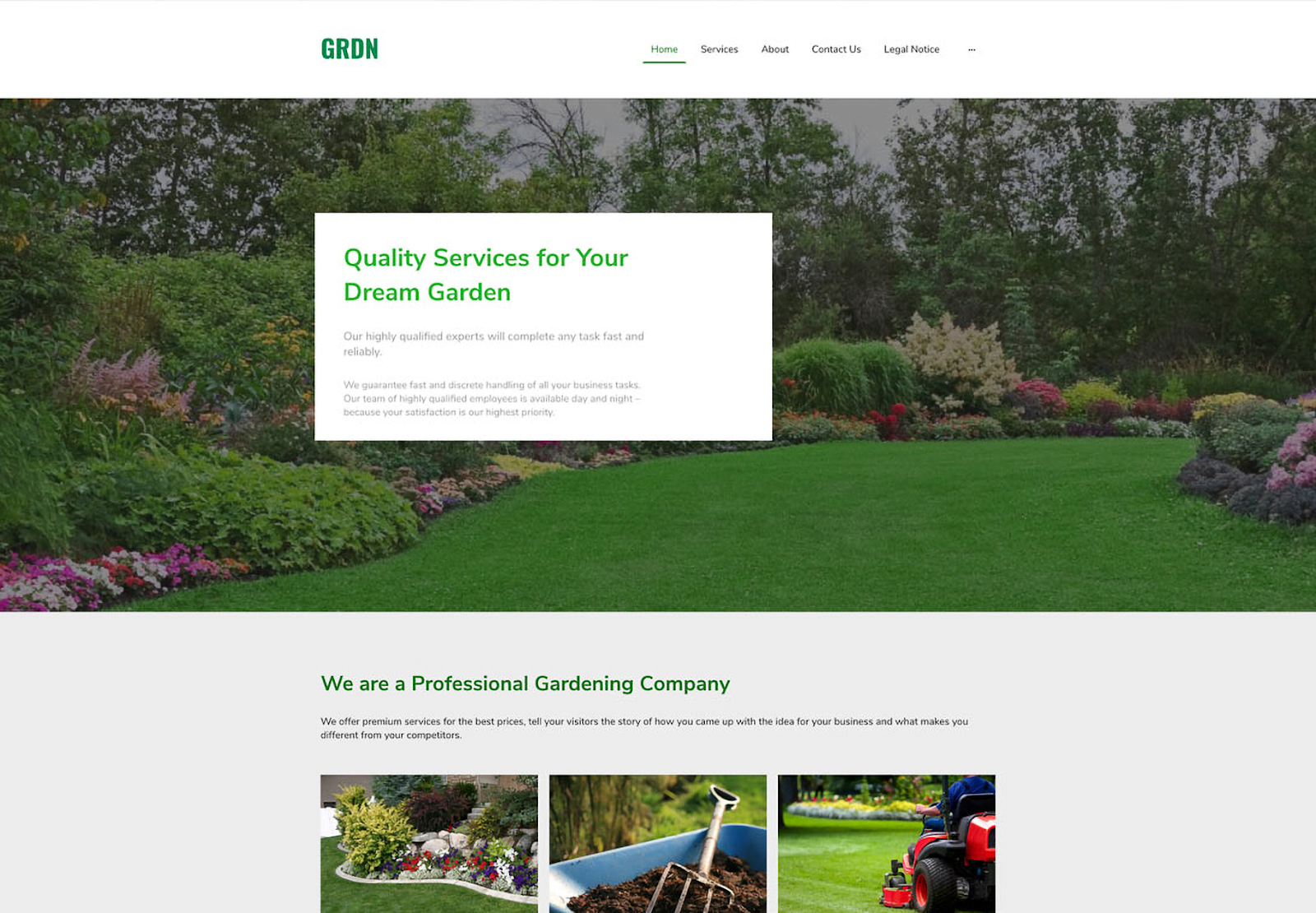 Even if you're new to website design, IONOS makes building a site that captures what's special about your lawn care business remarkably easy. While you won't get the same creative freedom that Wix offers,
with MyWebsite Now's pre-built layouts, sitewide color schemes, and drag-and-drop functionality, you can quickly customize your template to reflect your brand and vision
. MyWebsite Now templates offer features tailor-made for lawn care businesses, including photo galleries to highlight the quality of your work and testimonials to assure prospective clients they'll be dealing with a reputable company.
You'll also get SEO tools to help your site rank well on search engines, social media integration, a free custom domain, and a professional email
that helps establish your credibility.
IONOS offers three inexpensive plans and a 30-day money-back guarantee
that gives you ample time to design your site and decide if you're satisfied with the platform. The MyWebsite Now Starter plan is one of the cheapest options for a small business site, but you may want to upgrade to MyWebsite Plus to access more features, like additional customization options, more storage space and pages, and advanced SEO tools.
Features
AI-generated If you're stumped on writing content for your website project, IONOS' AI technology will generate SEO-optimized content for text sections, blog posts, headers, and more.
Centralized appointment booking. From your dashboard, you can manage and view all your appointments and save time by automating personalized messages to clients.
Local business listings. When you sign up for List Local and enter your business information, IONOS will sync it with more than 35 popular online directories, including Google Maps, Google Business Profile, Facebook, and Yelp.
Competitor tracking. This standout feature keeps you on top of your competitors' Google ranking, reviews, and social media activity. This can help you improve your marketing strategies.
See our expert IONOS review
to learn more.
Free plan

✘

Mobile-friendly templates

✔

Free scheduling tools 

✔

 (with MyWebsite Now Plus plan)
Starting Price

$

6.00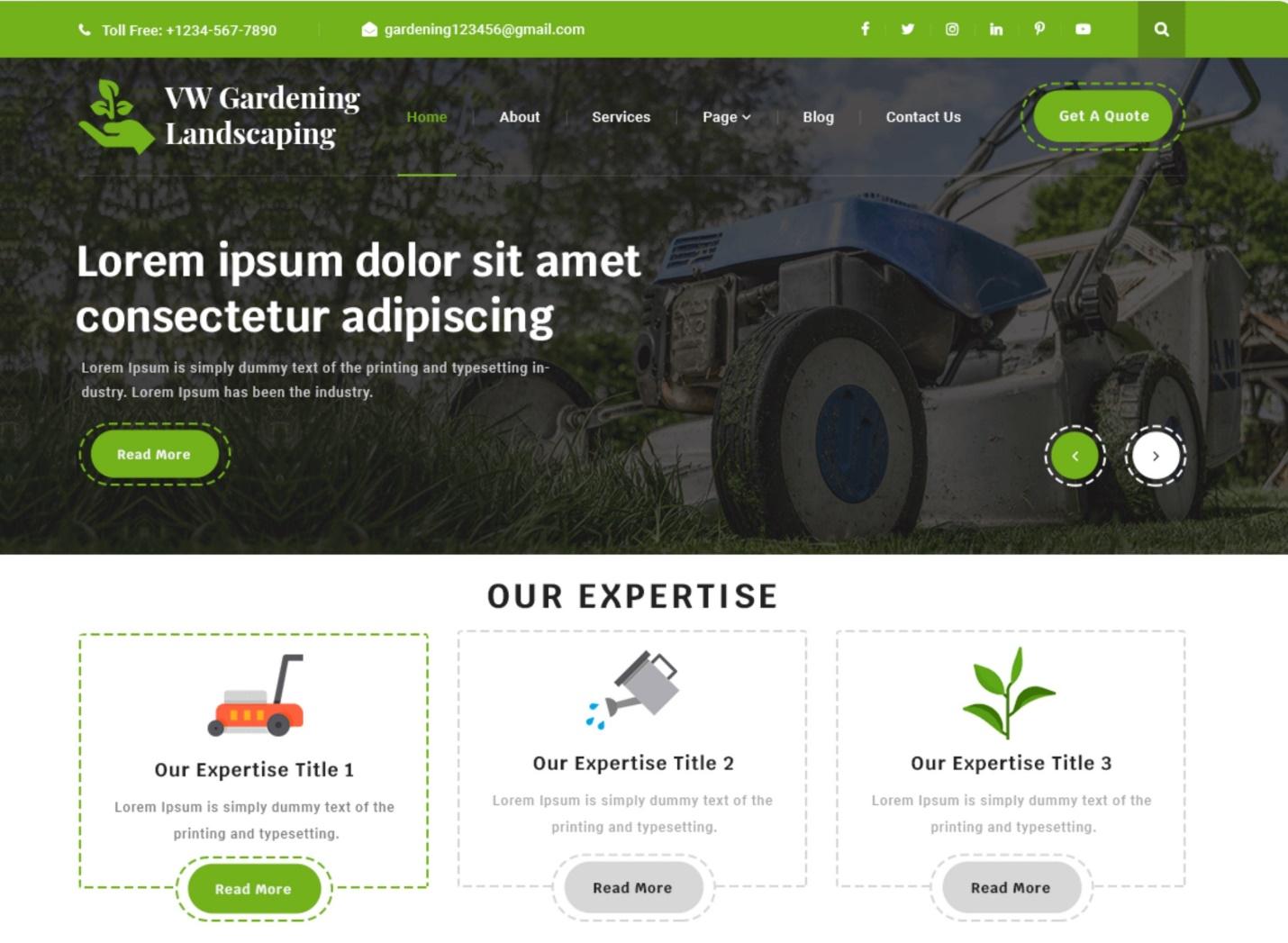 When it comes to crafting an online presence for your lawn care company, my advice is: don't overlook WordPress. While the block editor may have a learning curve, you'll be able to customize
every
aspect of your website.
Whether you want to show off your services with a gallery of well-manicured lawns or add a contact form and appointment booking system, there's a block for that.
Blogging is one of the most effective ways to boost your site's visibility, improve SEO, and connect with potential clients – and WordPress' blogging tools are second to none. Adding
photo galleries, videos, and audio files can make your blog posts pop
while the built-in newsletter and RSS feed encourages visitors to sign up to view your latest posts.
You can build a WordPress lawn care site for free, which is fine if you're just starting out or simply want to test the builder.
To remove the "made with WordPress" ad, use premium/third-party themes, add plugins, and access other advanced tools, you'll have to upgrade to the Business plan
.
Features
Pre-built patterns. WordPress streamlines the design process with readymade layouts for headers/footers, galleries, blog posts, and image/text sections.
Thousands of plugins. You can install any of WordPress's 50,000+ plugins when you sign up for a Business plan. You can get tools that help with SEO, website design, marketing, customer management, and more.
Social sharing tools. WordPress will auto-post your new blog entries to social platforms such as Facebook, LinkedIn, and Twitter. This simplifies the process of showcasing your skills, attracting fresh customers, and broadening your business scope.
Useful website stats and insights. Jetpack Stats comes with every plan. It lets you monitor your traffic and see data on how visitors interact with your site. You can also add Google Analytics (available from Premium plan) to view even more in-depth data.
For a full analysis,
see our WordPress.com review
.
Free plan

✔

Mobile-friendly templates

✔

Free scheduling tools

✔

Starting Price

$

4.00
Pick the Best Website Builder for Your Lawn Care Company
Any of these builders will help you create an engaging and professional website for your landscaping business, but identifying which is the best platform will depend on your needs. If you want a beginner-friendly builder with excellent features,
Wix is my top recommendation
. It gives you lawn care templates, design freedom, and built-in tools to promote and manage your business. If getting online quickly is your top priority,
SITE123 is a great option
. Not only will you get online fast, but you can also do it for free. Or, if you want a visually compelling website,
my advice is to go with Squarespace
. Its templates give you everything you need to showcase your craft and come with great social and marketing tools.
Here's a quick summary to help you decide which builder is right for your needs.
Free Plan
Best Feature
Best For
Starting Price
Wix

✔

User-friendly builder with great templates for lawn care firms and ample features
Lawn care companies that want ample features and a user-friendly platform

$

16.00

SITE123

✔

Fast, easy-to-use builder
Landscaping businesses that want to get online quickly

$

12.80

Squarespace

✘

Stunning templates and premium marketing and social tools
Lawn care companies with lots of high-quality visuals to share

$

16.00

Webador

✔

Simple, budget-friendly website builder
Smaller lawn care firms looking for a free or low-cost option

$

4.00

IONOS

✘

Affordable website builder with solid business features
Lawn care companies that want easy design and an inexpensive plan

$

6.00

WordPress.com

✔

Powerful customization and blogging tools
Any lawn care business that plans to blog to build their brand

$

4.00
FAQ
Do lawn care companies need a website?
Having a professional website is essential for any business, whether you're a local landscaping company or a larger lawn maintenance franchise. While word-of-mouth referrals once sufficed, today most people search for service providers online. You don't have to spend tons of time or money – a builder like SITE123 will get your website live quickly.
Can I create a free website for my lawn care business?
Several builders in this review offer free plans you can use to create your website. If you're just starting out, Wix offers a generous free plan that allows you to create and publish a website without breaking the bank. SITE123 is another good option for lawn care startups and smaller companies that want to create a professional site for free.
What should a lawn care company website include?
A lawn care website should include well-designed photo galleries that display your work (before and after photos are best). It should also have appointment scheduling tools that let clients book your services online and positive customer reviews. A blog for sharing lawn care advice and a strong social media presence can help establish your credibility and connect you with more potential clients.
Which website builder is best for lawn care companies?
Wix stands out as the top choice for lawn care websites. It's a versatile builder that offers the biggest selection of unique lawn care templates plus excellent features and tools you can use to promote and grow a business. Its beginner-friendly interface and no-code drag-and-drop editor make designing a website easy, even if you're not familiar with website building.