You don't want to waste your time (and money) building your site only to realize your builder lacks basic SEO-boosting capabilities and marketing tools
. Some builders don't even let you customize your URLs, meta titles, and alt tags. I tested dozens of popular website builders to find the best ones for affiliate marketing sites. While all my recommended builders will get you a website that looks good and puts you on a path to success,
Wix stands out above the rest as the best option
. It gives you the templates, features, and tools you need to succeed and makes it all available on its generous free plan.
Short on Time? These Are the Best Website Builders for Affiliate Marketing in 2023
Wix – Design flexibility, ample customization, and tons of features for affiliate marketing
SITE123 – Fast and easy builder for international affiliate marketers
Squarespace – Visually appealing, on-brand sites with premium SEO & marketing tools
What We Look For in the Best Website Builders for Affiliate Marketing
When researching and testing top website builders for affiliate marketing[/AnchorTag], I focused on these essential features.
Ease of use. These builders all offer a broad selection of high-quality templates, intuitive interfaces, and easy customization options so you can design a website that appeals to your target audience. This allows you to focus on adding informative content that will help you build loyal followers.
Search Engine Optimization (SEO) and marketing tools. The builders on my list equip you with built-in SEO and marketing tools to optimize your site for search engines, improve your online presence, and drive organic traffic. These are key to attracting and engaging visitors.
Blogging features. Robust blogging features allow you to create, manage, and publish engaging and SEO-friendly content. All my featured builders offer useful content creation tools, social media integration, and ample content customization options, including images, video, and audio content.
Analytics and tracking. All builders included in this list help you track the performance of affiliate links so you can better understand user behavior. Insights into your visitors' demographics, page views, and bounce rates can help you tweak your strategy and increase conversions.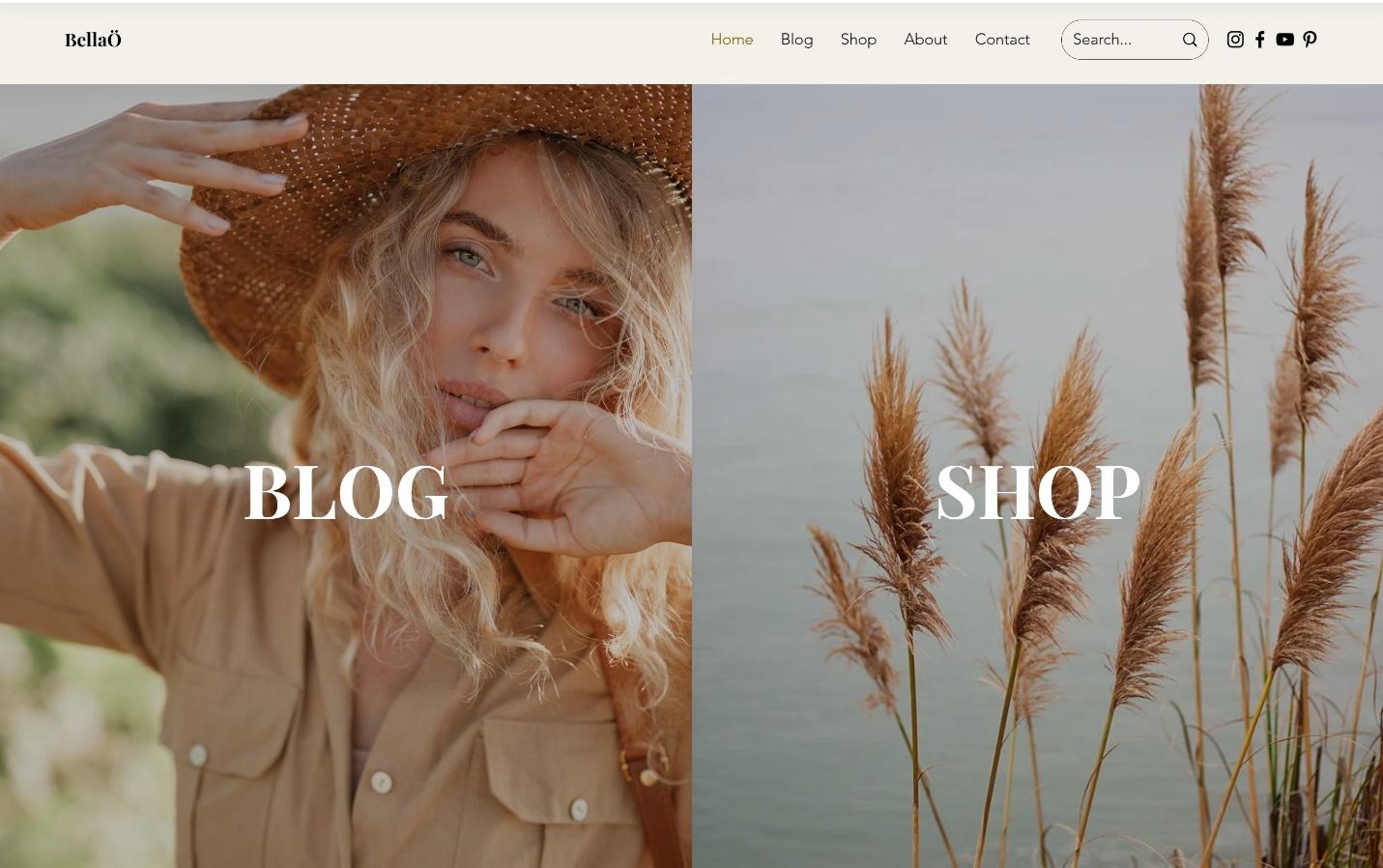 No other builder makes designing an engaging website for affiliate marketing as straightforward as Wix. It's easy to find a template that suits your needs because
Wix offers 900 templates for popular affiliate marketing categories
, including lifestyle, fashion, health and beauty, technology, and more. What sets Wix apart is the degree of customization and creative freedom it offers to beginners and experienced site builders alike.
Whether you want to add visual interest with multimedia content, interactive design elements, or animations, you can do so easily with Wix's drag-and-drop editor.
Once your site is up and running and you've started to build an audience, Wix's
analytics and reporting tools can help you refine your strategy.
They reveal how visitors interact with your site, evaluate the success of marketing campaigns, and optimize your content to boost your earnings. If you're just starting out
, Wix's free plan could be a good option.
As your site's popularity grows, I would recommend upgrading to a paid plan so you can connect your own domain and remove the Wix branding.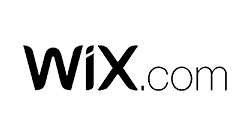 Get an additional 15 % OFF any Wix plan!
This special offer applies on top of Wix's discounts for annual plans.
77 users used this coupon!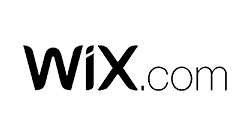 Get an additional 15 % OFF any Wix plan!
Copy and paste this code at Wix
Features
AI-powered tools. Wix ADI will design a custom website by asking a few simple questions. Other AI tools write product descriptions, generate text for blog posts, and enhance image quality. Wix's fully chat-powered AI Site Generator will also launch very soon.
Personalized SEO plan. The Wix SEO Wiz designs a personalized SEO plan for you, so you can see which edits will help your site rank higher on SERPs. Then, the Wix SEO Assistant steps in for ongoing advice to boost your online visibility.
Tons of helpful apps. Wix's App Market has 300+ apps (both free and paid) you can use to enhance your site and grow your audience. Some, like Wix Email Marketing, are already built-in. Others, like the Amazon affiliate marketing app, you'll have to add yourself.
Wix Velo. If you're tech-savvy, Wix Velo gives you endless possibilities for customizing your website. You can manipulate every site element, integrate databases, build apps for your site, and create a dynamic user experience.
Read our
expert review
to learn more about Wix's features.
Free Plan

✔

SEO Tools

✔

Bandwidth and Storage

Business plans include unlimited bandwidth
Up to 100 GB storage

Starting Price

$

16.00
Starting an affiliate marketing website is fast and easy with SITE123. Even if you're new to website building,
you can launch a professional site in minutes.
Simply choose a template (or have AI create a custom design), then use the point-and-click editor to customize it to suit your vision and niche. But don't let SITE123's focus on simplicity fool you. It offers plenty of
features to help you drive traffic and sales, including SEO tools, email automation, and social media integration.
To broaden your audience, you can allow followers to comment on your blog posts and share your content on their social platforms.
Your blog also has its own RSS link,
making it easy for visitors to subscribe to your latest posts and reviews.
SITE123's free plan is a good option
if you're new to affiliate marketing, but you'll have a SITE123 subdomain and branding. As your business grows,
you'll want to explore SITE123's affordable paid plans,
which offer custom domains, more tools, access to plugins/apps, and advanced customization.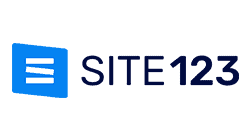 Get 40 % OFF SITE123
Save 40 % when you sign up for SITE123's annual plan
76 users used this coupon!
Features
Multilingual websites. When you upgrade to a premium plan, SITE123 will automatically translate your site into multiple languages. This can come in handy if your affiliate deals and offers cater to a global audience.
Tools for affiliate marketers. SITE123 offers integrations that support affiliate marketing, such as Google Analytics for insight into audience behavior, Facebook Pixel to track conversions, and live chat for real-time engagement.
Custom lead capture forms. You can craft custom lead capture forms to gather visitor information and use SITE123's CRM capabilities to manage your subscriber database. You then nurture your leads with targeted campaigns and special offers, creating a base of potential customers for your affiliate products.
Help with content. To help you get started quickly, SITE123 has a new AI-powered tool that generates text for homepage titles, FAQs, testimonials, and more. You can also use AI to develop blog posts and reviews to keep your website content fresh.
Learn more in our
in-depth SITE123 review
.
Free Plan

✔

SEO tools

✔

Bandwidth and Storage
From 250 MB storage/bandwidth on the free plan to 1,000 GB on a paid plan
Starting Price

$

12.80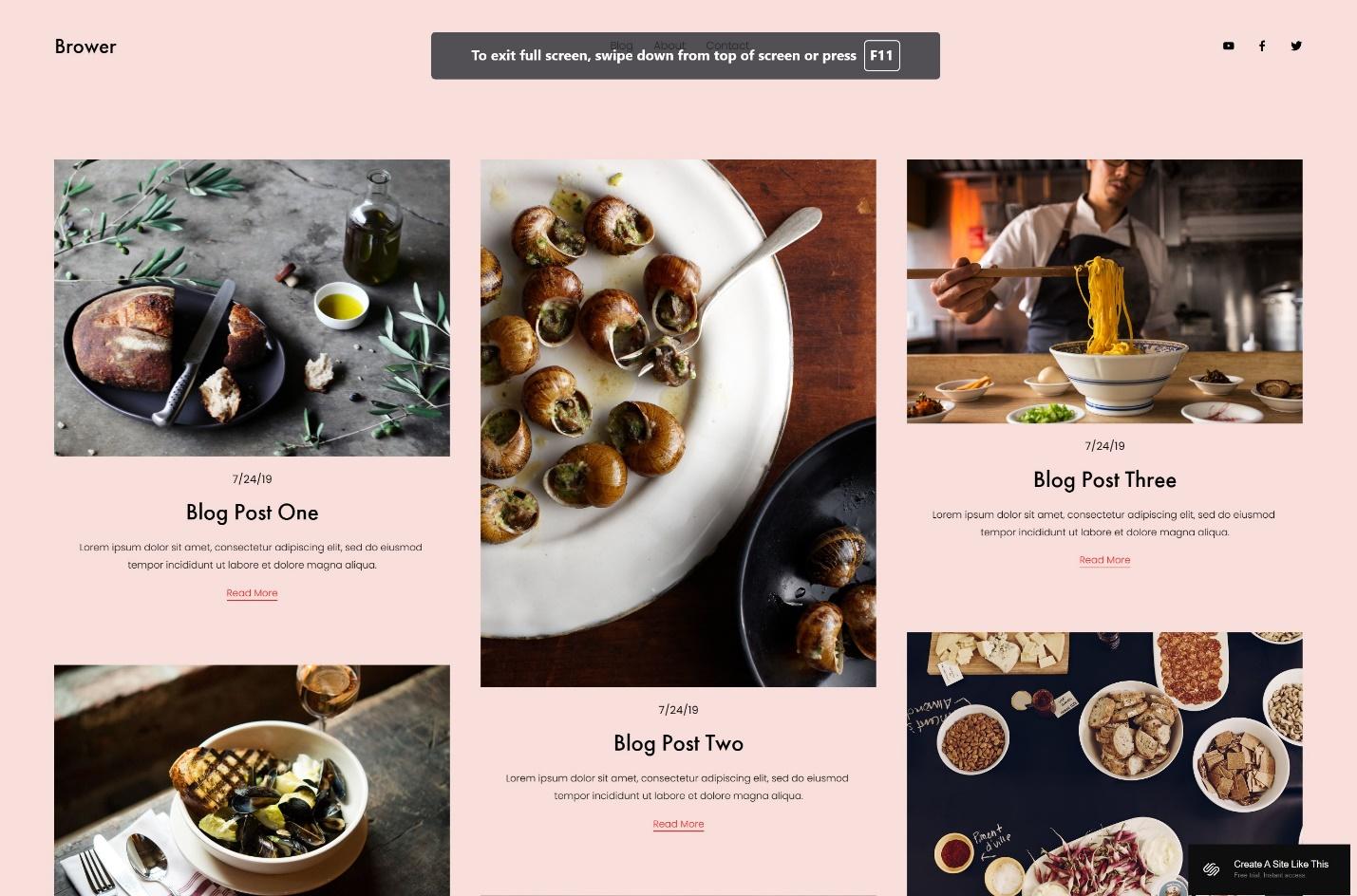 Choose any of Squarespace's stylish, mobile-responsive templates to
build an affiliate marketing site that will present your products at their best, attract visitors, and keep them engaged.
But design alone is not what makes Squarespace a good option – it also offers premium features, including built-in SEO, marketing, social media, and blogging tools. I also like how all
its features and tools are integrated –
everything you need to build and manage your site is accessible from your dashboard. Squarespace's blogging tools are also among the best, allowing you to schedule posts, save drafts, add multimedia content, enable commenting/social sharing, and more. While Squarespace doesn't have a free plan, its well-priced, paid plans offer excellent value. There's also a
14-day free trial
 that Squarespace will extend if you need more time to test the platform.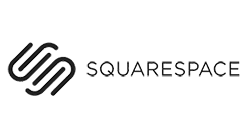 Get $65.00 Off Squarespace's Business Plan
Don't miss out on this great deal!
715 users used this coupon!
Features
Simple email marketing. Email layouts make it easy to share news or your latest blog post/review with followers. Simply select a layout, then customize it to align with your website's style, fonts, and colors.
Custom website design. Squarespace continually adds new technology and features, like its interactive Blueprint design tool. You simply share your preferred website style, structure, color palette, and fonts. Blueprint then generates a unique website based on your preferences by choosing from 1.4 billion possible design combinations.
Content creation tools. With the Squarespace app for iOS, beginners can create professional product marketing videos to drive conversions. It's included in all plans – you can even try it out during your 14-day free trial.
Brand building features. You can create a custom logo in minutes with Squarespace's logo design tool or build a Bio Site and link it to all your social platforms.
Our
expert Squarespace review
has more details.
Free Plan
14-day free trial (you can ask for more time)
SEO Tools

✔

Bandwidth and Storage
Unlimited bandwidth and storage on all plans
Starting Price

$

16.00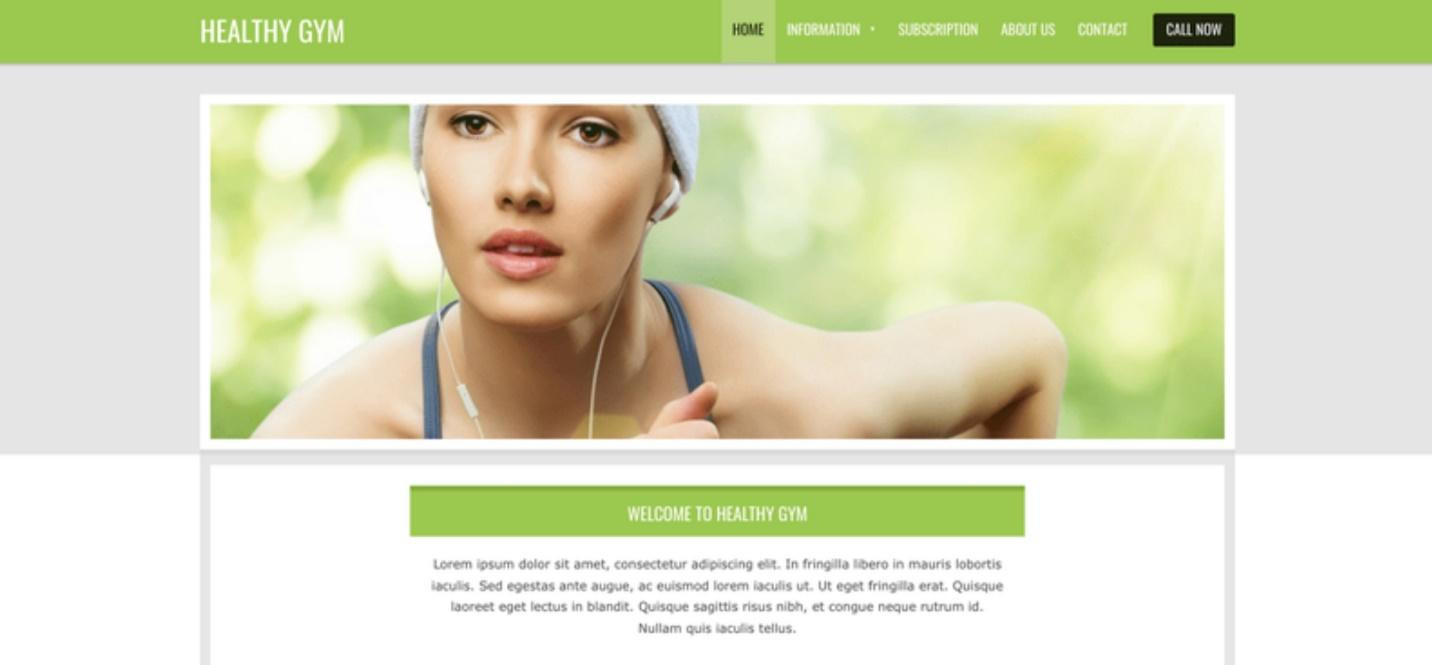 Webador is a beginner-friendly builder that allows you to
quickly design a basic website.
You can start with any of its mobile responsive templates and then personalize the design to suit your needs. While customization is limited compared to Wix, the drag-and-drop editor is intuitive and easy to use. Webador recommends integrating an affiliate marketing network rather than simply inserting links to affiliate products in your site's content. These
networks make it easier to find products that complement your content, track sales, and manage commissions
, though some charge monthly fees. If you're looking for ample customization and tons of features and tools, Webador may not be for you. It doesn't have an app store, and you can't add code-free animations and other dynamic effects to your website.
But if straightforward design is your goal, Webador's free plan and inexpensive paid plans can be a good option.
Features
Customizable forms. Webador lets you design custom forms to capture leads, encourage visitors to subscribe to your newsletter, or gather signups for email alerts about new reviews and blog posts.
Multimedia content. Using widgets, you can enrich your website with image galleries and embed video reviews and podcasts to create an engaging user experience. The option to add downloadable files means you can offer product guides for tech-related affiliate items you promote on your site.
Mobile responsiveness. Your website will automatically adjust to any screen size. This ensures visitors always have a seamless, user-friendly experience.
Integrated blogging. Webador's built-in blogging feature lets you share updates and stories to keep your audience engaged and encourage them to click on your affiliate product links.
Learn more about Webador in our
in-depth review
.
Free Plan

✔

SEO Tools

✔

Bandwidth and Storage
Unlimited storage and bandwidth on all plans
Starting Price

$

4.00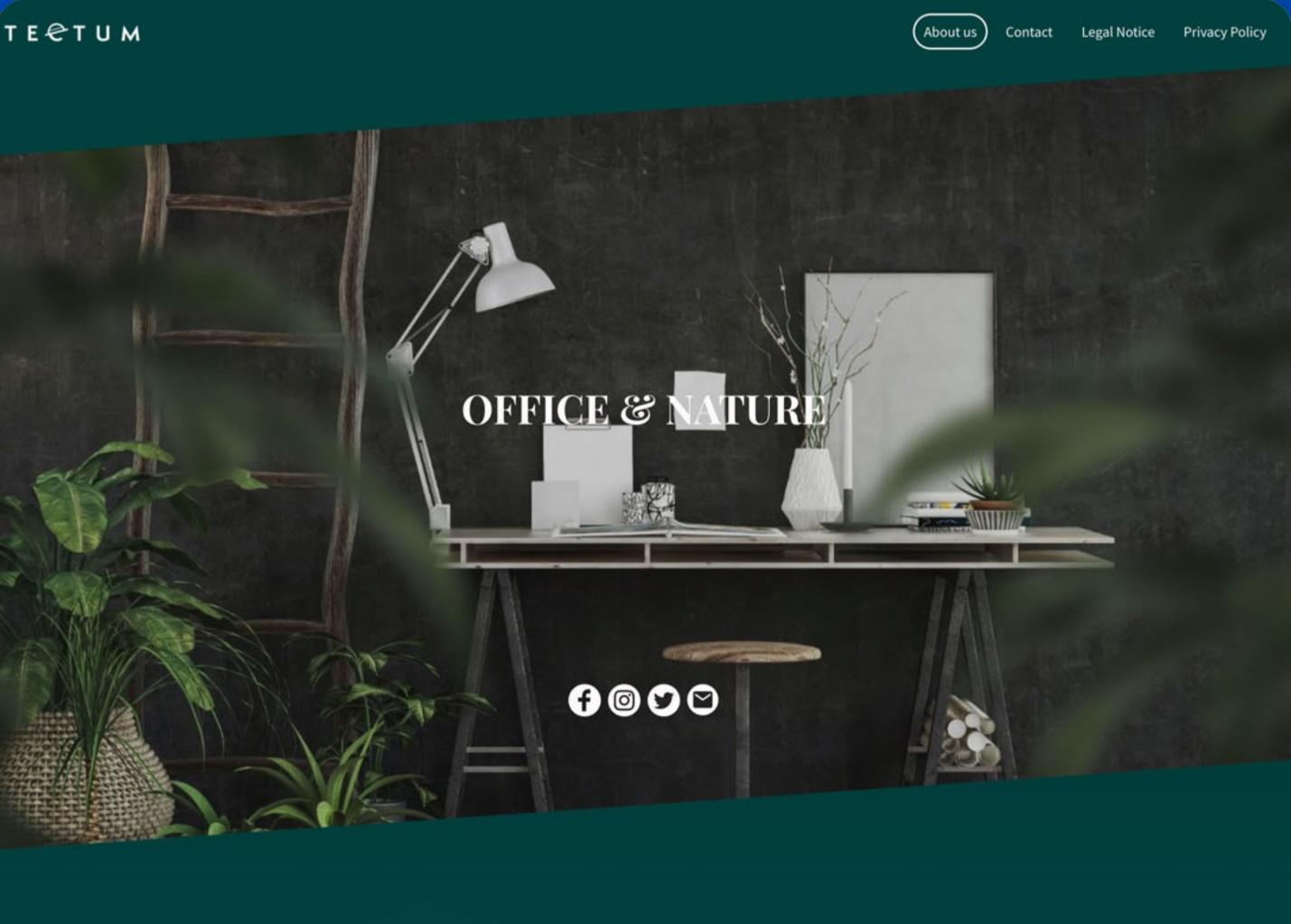 While IONOS's MyWebsite Now builder offers only 27 templates – approximately 870 fewer than Wix. That said, you also have the option
to ask its AI builder to create a custom design for a more unique-looking site
. Another plus to this budget-friendly builder is how easy it is to use premade layouts and color schemes to customize your site's design. Every IONOS plan allows you to
embed images and text links to affiliate products in blog posts and reviews and add buy buttons to items you feature
. If you plan to add an online store to your website as your affiliate marketing business grows, you can start small and add e-commerce capabilities anytime. IONOS doesn't have a free plan, but it does have a 30-day money-back guarantee, which gives you plenty of time to build your site and test its features. Even the entry-level
MyWebsite Now plan comes with a custom domain and professional email with a 2 GB inbox, which can help establish your credibility
when starting out.
Features
Help with online visibility. The ranking Coach tool evaluates your site's SEO and offers advice on how to boost visibility with Google and other search engines. IONOS will also keep you updated on your competitor's Google ranking, reviews, and social media activity.
Fast content creation. If you're new to affiliate marketing and need help creating relevant content, IONOS's new AI text generator will draft SEO-optimized copy for your website.
Professional visual design tools. IONOS' AI image generator will craft customized, branded visual content. Other tools automatically optimize images for different devices and allow you to add text labels and Instagram-style filters to product images.
Dedicated personal consultant. When you sign up with MyWebsite Now, you'll be assigned a personal consultant (available during business hours) who will be there for you when questions or issues arise.
Our expert IONOS review
has more information.
Free Plan
30-day money-back guarantee
SEO Tools

✔

Bandwidth and Storage

6 GB bandwidth per month
Unlimited storage on all plans

Starting Price

$

6.00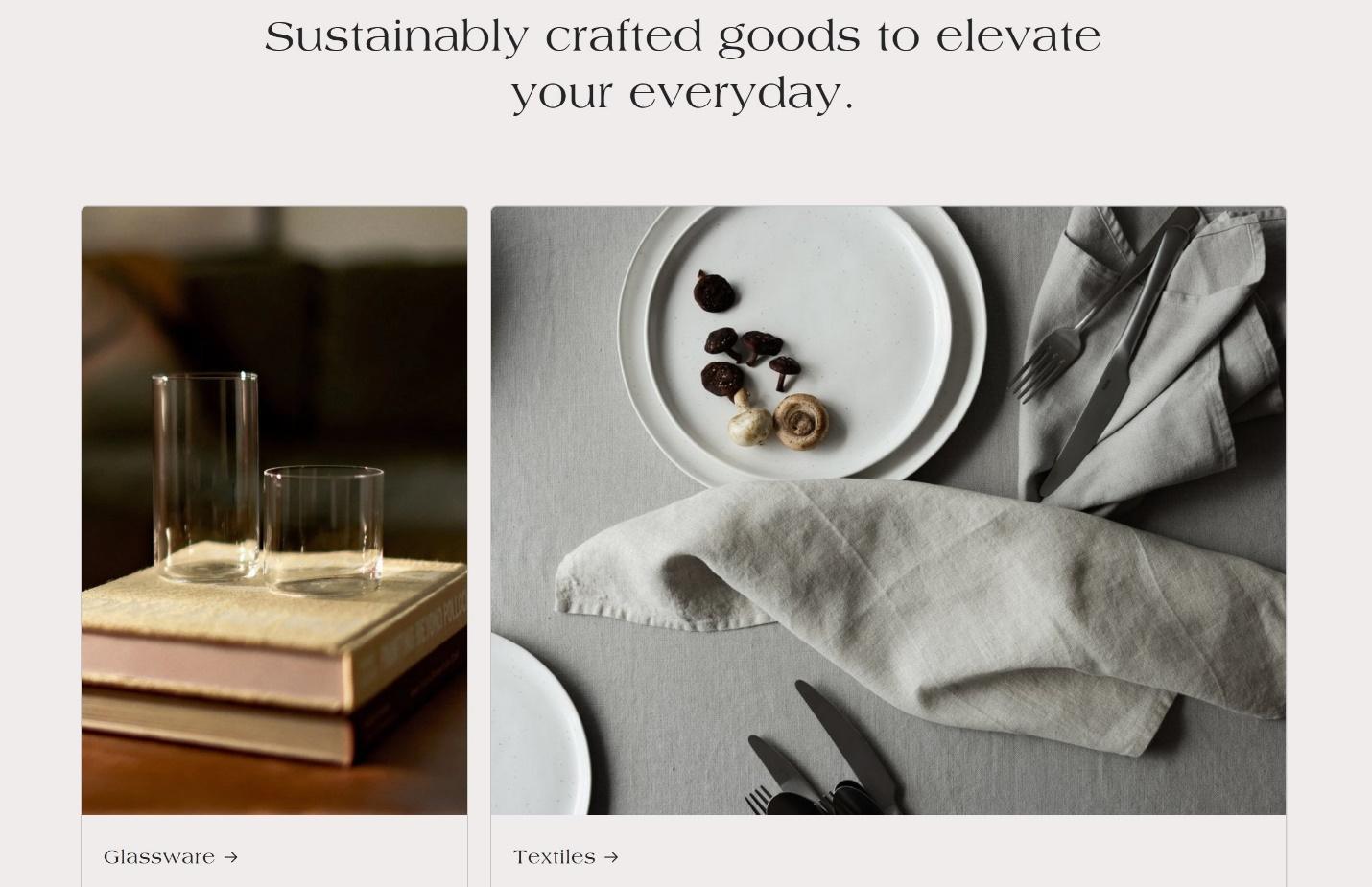 Shopify is a powerful e-commerce platform that helps you set up an online store with ease. But if you want to dive into affiliate marketing, here's the twist: Instead of stocking your store with self-owned inventory,
you can curate a collection of products from sellers with whom you have affiliate relationships.
How does it work?
When a customer clicks on a product and adds it to their cart, your affiliate link redirects them to the seller's website
. This allows you to create an online shopping destination that will resonate with your target audience and drive conversions. Shopify may not suit everyone. There's no free plan, and the basic Shopify plan is more costly than entry-level plans from website builders like Wix and Squarespace. But
when it comes to e-commerce features, Shopify excels.
Features
Integrate affiliate marketing networks. Shopify's app store offers dozens of options for affiliate marketing. These apps allow you to connect to affiliate networks, track commissions, and manage your affiliate links from one centralized location.
In-depth reports. Your Shopify dashboard offers comprehensive data about your site, from sales data to customer behavior. You can quickly identify trends, analyze the success rate of affiliate promotions, and get an overview of your site's performance.
Marketing tools. With Shopify's built-in marketing tools, you can develop conversion-driven email campaigns using ready-made designs, set up automations to serve specific audience segments, and use branded pop-up forms to gather leads.
Social media integration. You can add social media buttons to your Shopify website and add links to your store's product pages to your social media platforms. This can help raise brand awareness, broaden your audience, and boost sales.
Read our
expert Shopify review
for a full analysis.
Free Plan
Free trial (3 days, but you can ask for more time)
SEO Tools

✔

Bandwidth and Storage
Unlimited on all plans
Starting Price

$

29.00
WordPress.com offers a broad selection of customizable themes suitable for affiliate marketing. Whether promoting tech products, fashion items, home goods, or digital courses, you can easily find a theme and tailor its design to fit your needs. But
WordPress is not the easiest builder for novices and will take some time to master.
It's important to note that while WordPress.com allows you to promote products you're reviewing or blogging about,
affiliate links should complement your content rather than be your site's principal focus.
If WordPress finds your site lacks original, informative content, it will take it down. That said, there's not much that you can't do with WordPress.com. It offers
a range of plans, including a free plan and several entry-level paid plans that would suit smaller affiliate marketing sites.
To access everything WordPress offers, including third-party themes, plugins, and advanced SEO and analytics tools, you should upgrade to the Business plan.
Features
Design flexibility. Beginners can use dozens of block elements and ready-made "patterns" to customize their theme. Those with advanced technical knowledge can access advanced design tools, including their website's Cascading Style Sheets (CSS).
Powerful blogging tools. You can create engaging posts with multimedia content, categorize posts for easy navigation, and optimize each post for SEO. You can also email blog posts in a newsletter, invite followers to share and comment, and have WordPress automatically push new posts to your social platforms.
Add features with plugins. Whatever feature or function you want to add, there's likely a WordPress plugin for it. There's even a selection of plugins designed to simplify affiliate marketing, like Thirsty Affiliates or Pretty Links.
Track site stats. With the built-in Jetpack plugin, you can monitor visitor metrics like page views, demographics, and referral sources. This can help you identify which articles/products resonate with your audience and optimize your content to improve engagement and conversions.
Read our
expert WordPress review
for more details.
Free Plan

✔

SEO Tools

✔

Bandwidth and Storage

Unlimited bandwidth with every plan
Storage ranges from 1GB on free plan to 50GB on Commerce plan

Starting Price

$

4.00
I Found the Best Website Builders for Affiliate Marketing
Each website builder on this list has its unique strengths that will serve different affiliate marketing needs and goals. If you want to launch a new affiliate marketing site or switch to a builder that offers it all,
Wix is my top recommendation
.
Not only does it have the features, functionality, and scalability you'll need, but you'll also get a personalized SEO strategy and the freedom to completely customize your site. On the other hand, if your main goal is
to reach a global audience, consider SITE123
.
It gives you the tools to build traffic and connect with international visitors. For affiliate marketing sites with visual appeal and excellent built-in SEO, brand building, and marketing tools,
check out Squarespace
.
Here's a quick summary to help you choose the right builder for your affiliate marketing objectives.
Free Plan
Best Feature
Best For
Starting Price
Wix

✔

Templates, customization, and features for any affiliate marketing need
Beginners and skilled affiliate marketers who want an all-in-one package

$

16.00

SITE123

✔

Best tools for international affiliate marketing
Fast design of multilingual sites for global audiences

$

12.80

Squarespace

✘

Stylish templates with premium built-in tools for affiliate marketing
Visually appealing sites with ample functionality

$

16.00

Webador

✔

Easy builder for basic affiliate marketing sites
New affiliate marketers that want a simple approach to design

$

4.00

IONOS

✘

Budget-friendly builder with solid features
Affiliate marketers who want a professional website at an affordable price

$

6.00

Shopify

✘

Richly featured online stores for affiliate marketing
Affiliate marketers who want to stock an online store

$

29.00

WordPress.com

✔

Flexible design for content-heavy affiliate marketing websites
Tech-savvy affiliate marketers

$

4.00
FAQ
How do I start an affiliate marketing website?
If you've chosen your niche, done research, and picked a builder with the right features, the next step is building your website. Take advantage of every tool your builder offers to optimize your site's SEO (a personalized plan is best) and get found on search engines. Equally important is tailoring your site's design and content to your target audience's wants and needs.
Is Wix good for affiliate marketing?
Wix is an excellent choice for affiliate marketing thanks to its user-friendly interface, extensive customization options, and ample features. It also offers built-in SEO tools, marketing solutions, social media integrations, and blogging features – everything you need to launch and monetize an affiliate marketing site.
Can you create a free affiliate marketing website?
Wix, SITE123, Webador, and WordPress.com all offer free plans. Of these builders, SITE123 is your best option for reaching an international audience, while Wix has the most generous free plan. While you can start affiliate marketing for free, you'll likely have to upgrade to a paid plan to see significant results.
Which is the best builder for affiliate marketing websites?
It depends on your needs and goals. Still, when you take everything into account, Wix comes out as the best builder for most affiliate marketers. It offers the largest selection of mobile-friendly templates for popular affiliate niches and hundreds of apps to enhance your site's functionality.