Black Friday and Cyber Monday are over for this year, but top website builder brands like Wix and GoDaddy are still giving away huge discounts. But you need to hurry…these deals could disappear at any time!
Short on Time? Extended Top Website Deals – Black Friday 2021: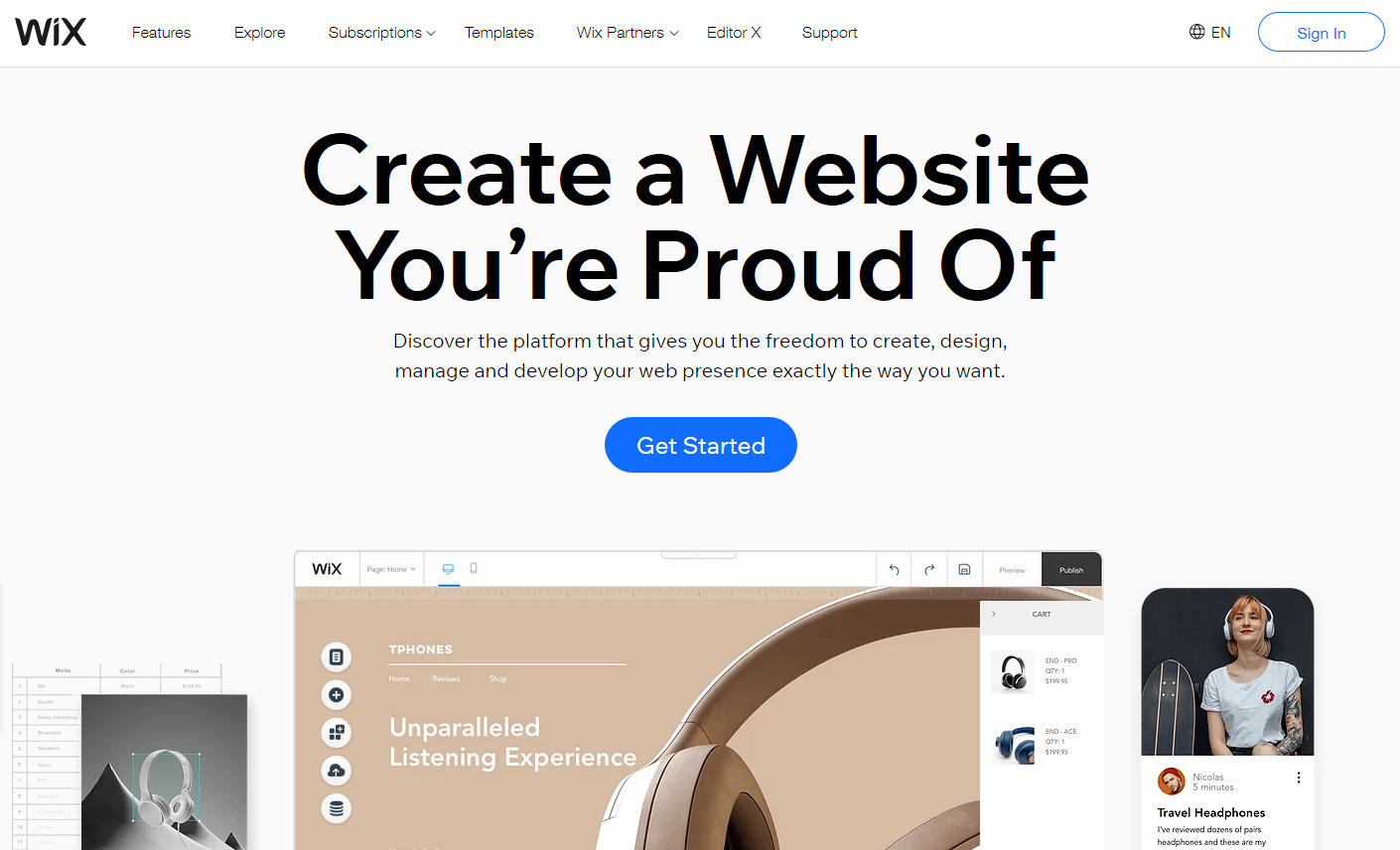 Make the site you want with a true drag-and-drop editor
Start from scratch, or from one of 500+ beautiful templates
Customize your site with hundreds of third-party apps
Build a store for physical or digital products
Click here to read our in-depth Wix review.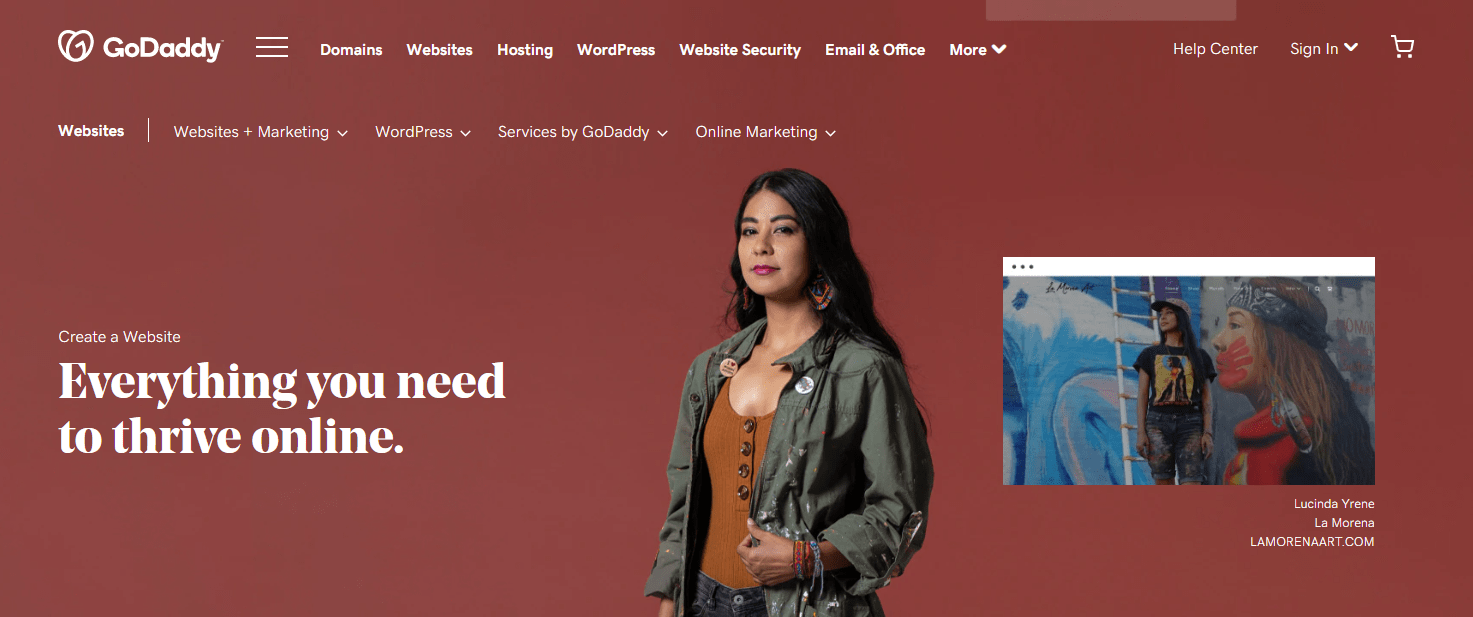 Simple site builder based on presets and templates
Built-in guided tools for easy SEO and social media marketing
Provides a mobile app for site editing on the go
Build a simple but quite decent store in minutes
Click here to read our in-depth GoDaddy website builder review.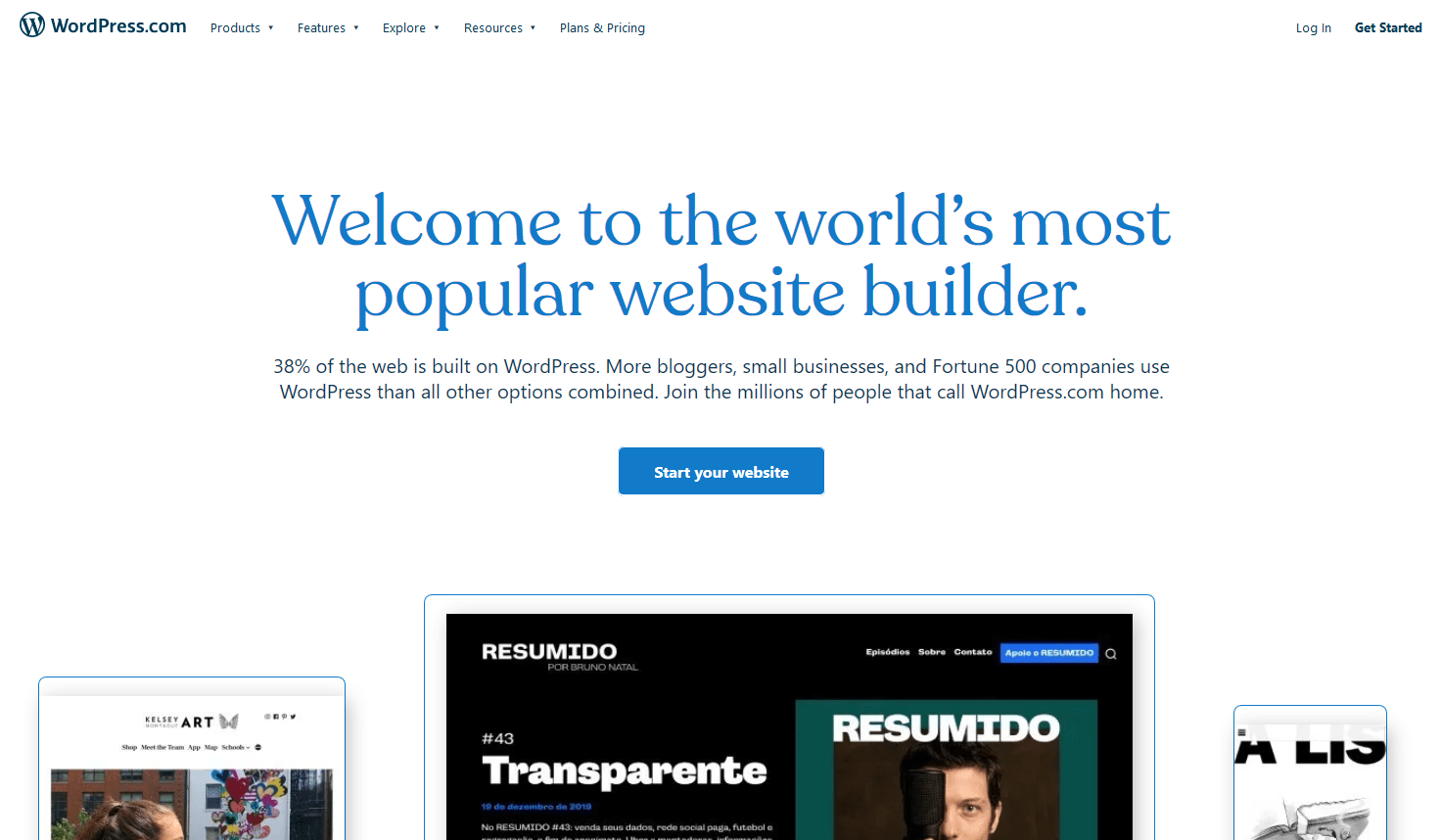 Easily create a blog / magazine / publishing-focused site in five minutes
There are thousands of potential themes and third-party plugins
Built to handle large volumes of content, with multiple authors
Customers in the US and Canada can build a simple store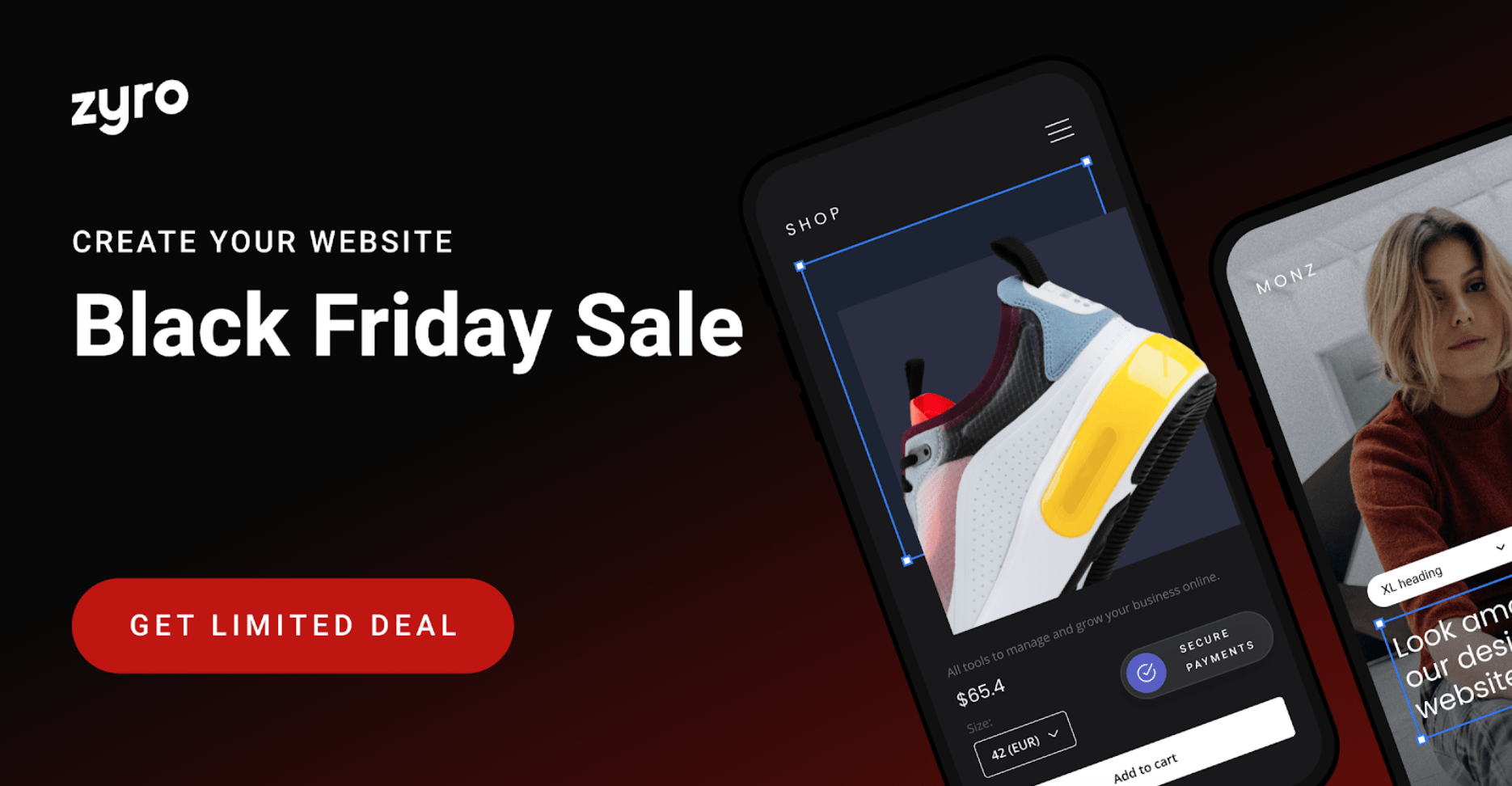 70+ templates, all good-looking and mobile-friendly
Lots of business tools, such as Business Name Generator, Slogan Generator, and Logo Maker
An AI Writer that will help you create content based on your industry
Every site gets SSL encryption (for free!)
Check out our expert Zyro review. 
FAQ
What are July 2021 Black Friday web builder deals?
So the simple explanation is that the Friday after Thanksgiving in the US is an almost holy day of sales. (I kid. Mostly.) It's called Black Friday, and it's the day everyone decided to have deals. The Monday after that is Cyber Monday, and it's basically the same thing, but for online shopping. We make it our mission (one of many) to find the best web builders out there, and in the case of this article, the best deals for said web builders.
How often will this page be updated with web builder Black Friday deals?
Until this Black Friday and Cyber Monday are over, this page will be updated with the best new deals we find, every single day. Deals are kind of our deal. Is that too corny? Well whatever. It's true.
I don't see a site builder I like mentioned, do they not have any deals?
For this page, we're prioritizing the best deals from our favorite / top-recommended site builders, but there are a lot more. As in, there are literally too many to list here. For a more complete list, head on over to our website builder deals page. Chances are good that whatever you're looking for, you'll find it there, Black Friday or no.