Choosing the right website builder will go a long way.
Not only does it have to look modern and offer all the latest features, but ensure regular updates that keep up with the latest design trends. I set out to research the most scalable website builders that will continue to deliver as time passes and your business grows.
Thanks to its elegant designs, continuous updates, and attention to community feedback,
Squarespace is the clear number one choice.
Still, every builder on this list offers something different. So keep reading to find the best builder for
your
business, or get started with Squarespace today.
Short on Time? These Are the Most Scalable Website Builders for Businesses in 2023
Squarespace – Constantly evolving, with 140+ designer-made templates for elegant, professional sites.
SITE123 – Incredibly easy-to-use builder for simple websites with a timeless design.
Webador – The best builder if you simply want a one-page site fast.
What We Look For in the Most Scalable Website Builders for Businesses
It's pretty much a given that for a website builder to make it onto this list, it has to offer a high-quality, user-friendly building experience. However, if we're going to recommend a builder as a long-term solution for your business, it has to go above-and-beyond. In particular, it has to offer:
Constant updates. There are plenty of website builders that offer woefully outdated design fads. If you're going to entrust your business to any service, it's crucial that it can keep up with the latest market demands continuously.
Excellent customer support. Implementing all the latest technology into your website will involve some troubleshooting. I only included builders that can offer a high-quality support experience to help you keep your site updated.
Design freedom. It won't matter much that a site stays updated if it isn't your The builders on this list allow you to create a unique identity for your business.
E-commerce capabilities. This one is very important, but it won't be crucial for every Still, if you're planning to conduct any sort of digital transaction, you need to be sure that your e-commerce front is state-of-the-art.
Branding and marketing features. Your website is an extension of your business, so you should be able to use it to expand your reach and promote your business.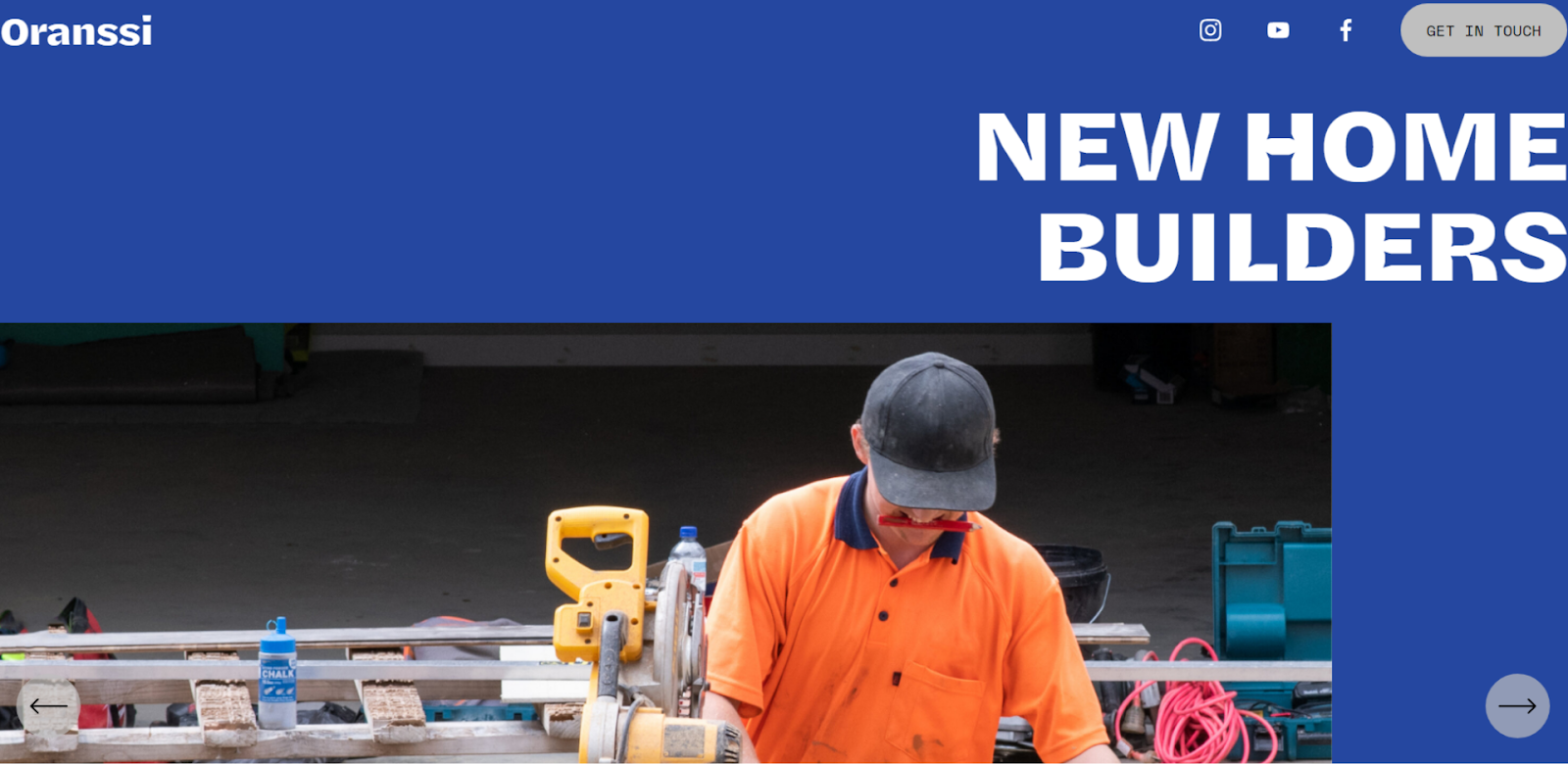 Squarespace constantly ranks as one of my favorite website builders
for businesses thanks to its simple-but-powerful e-commerce tools, high-quality templates, and impressive design capabilities. Each template in its 140+ selection looks sleek and professional, using negative space and dynamic elements to create visual interest without losing the focus of the page. However,
Squarespace really earns its spot on the top of this list thanks to its attention to always offering the latest capabilities for your website.
Take a look at the "What's new at SQSP" forum and you'll find month-to-month updates that constantly expand Squarespace's service. These include the Squarespace blueprint feature that allows you to
create custom templates for your site
and its expanding e-commerce dashboard.
Squarespace also comes with one of the best customer support teams in the business.
Its live chat and ticket systems are incredibly efficient, and I can speak from personal experience when I say that its answers are thorough, informative, and helpful.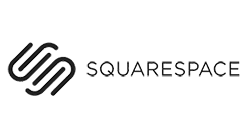 Get $21.00 off your Squarespace plan today!
Don't miss out on this great deal!
70 users used this coupon!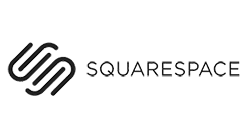 Get
$
21.00
off your Squarespace plan today!
Copy and paste this code at Squarespace
Features
All-in-one marketing platform. Squarespace marketing features include a domain registration system, a powerful video maker, email marketing tools, a logo maker, and more. Thanks to its constant updates, Squarespace positions itself as the go-to builder if you're looking for a centralized hub for all your marketing needs.
Powerful and frequentlytly updated SEO features. Squarespace offers powerful search engine optimization (SEO) features that allow you to optimize your site for the highest possible visits and conversions. It also comes with tons of useful analytic tools to help you gauge how your site is performing, and how you can improve.
Build your own template with Squarespace Blueprint. Though Squarespace is widely recognized for its elegant selection of over 140+ templates, you can still find yourself looking for something that's uniquely you. Thankfully, Squarespace Blueprint lets you create a custom template that conveys your unique identity without losing Squarespace's design sensibilities.
Tons of useful third-party integrations. A good website builder not only offers the best quality tools, but also integrates with the tools you already use and love. Squarespace offers tons of integrations with some of the top online tools for branding, marketing, SEO, analytics, and more.
Read our expert Squarespace review for more details
.
Number of templates
140+
Plugins/apps/extensions
Yes
Support channels
Live chat, email support, ticket, community forum
Starting Price

$

16.00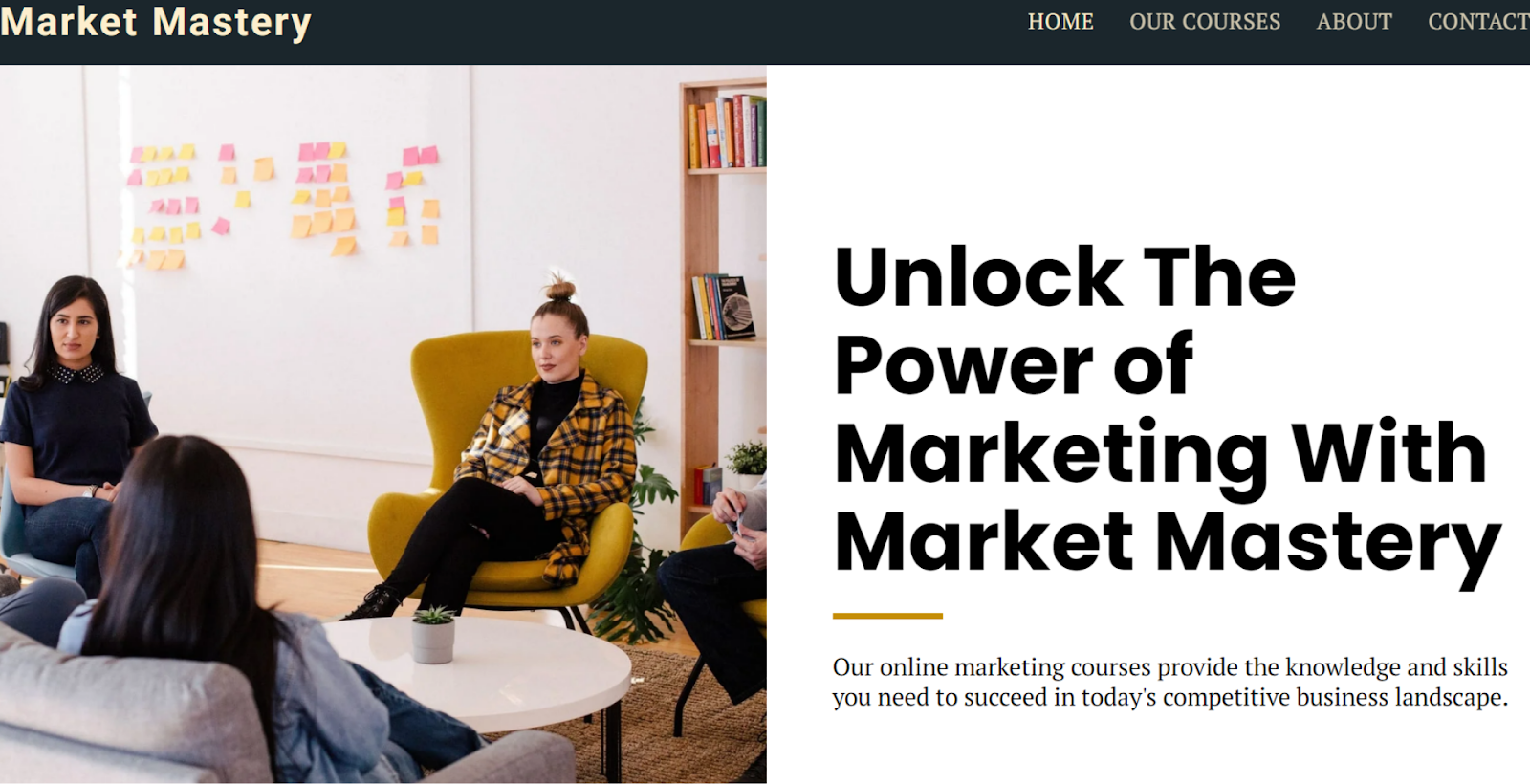 Thanks to its simple editor and friendly user interface (UI),
SITE123 is one of the most user-friendly site builders around. I've found that it's very accessible for beginners
, which means you won't have to struggle with complicated design options while creating a website for your brand. Its simplicity also makes it a timeless option that you can use to create good-looking sites for the foreseeable future. When it comes to e-commerce, SITE123 might not boast the most extensive toolset, but it definitely covers the essentials. Not only does it offer every basic tool you need to handle online sales, it has one of the most affordable e-commerce plans I've seen. This could prove invaluable if you're starting on a tight budget. Besides that,
SITE123 takes user-friendliness one step further by making each template completely mobile-responsive.
That means that once you've designed your site, you can be sure that it will look good regardless of where you're getting most of your traffic from.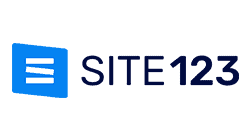 Get 40 % OFF SITE123
Save 40 % when you sign up for SITE123's annual plan
76 users used this coupon!
Features
Multi-language support. Not only does SITE123 offer plenty of tools to localize your website in a variety of languages, but customer support itself is available in multiple languages.
Guided tour and user-friendly dashboard. SITE123's intuitive building tools are made even easier thanks to its friendly get-started tour and easy-to-navigate dashboard.
Quick 3-step building process. SITE123 uses a simple 3-step building process to take you from idea to site concept as quickly as possible.
Simple SEO tools for better rankings. Though it doesn't have the most advanced SEO tools out there, SITE123 offers simple tools to improve your search engine rankings.
Read our expert SITE123 review for more details
.
Number of templates
80+
Plugins/apps/extensions
Yes
Support channels
Live chat, email support
Starting Price

$

0
Thanks to its simple selection of design tools and straightforward approach,
you can create a full-fledged professional site using Webador in minutes.
Instead of burying you under complicated settings or endless customization options, Webador focuses completely on speed and simplicity. I'll be honest, you don't get as many customization features as you would with Squarespace or Wix. However,
Webador carves out a nice niche for itself as the ideal builder for simple, one-page business websites.
Adding to its merits, Webador offers a unique selection of useful tools for different kinds of businesses, like a rating widget, advanced file-sharing options, and dynamic map integrations. Though Webador goes mostly for simplicity, it stays up-to-date with the latest technologies and security measures. This ensures that you can set up your site and relax without having to worry about outdated technology.
Features
Unique widgets. Besides the classic widgets (headings, image galleries, etc.) Webador includes unique widgets for things like file-sharing, ratings, and even document visualization.
Powerful e-commerce with no transaction fees. Webador's e-commerce dashboard is a lot more advanced than you would assume at first. It also stands out as the only builder that doesn't charge any fees on transactions conducted through the website.
Simple tools for managing a blog. Webador is far from the most advanced blogging platform out there. But if you're just looking to keep your clients in the know-how, Webador offers simple and efficient tools to help you keep a blog updated.
Very affordable plans. Besides being efficient, Webador is affordable. Even on its most expensive plans, Webador is still far below the average prices for website builders that offer similar features.
Read our expert Webador review for more details
.
Number of templates
50+
Plugins/apps/extensions
No
Support channels
Ticket
Starting Price

$

0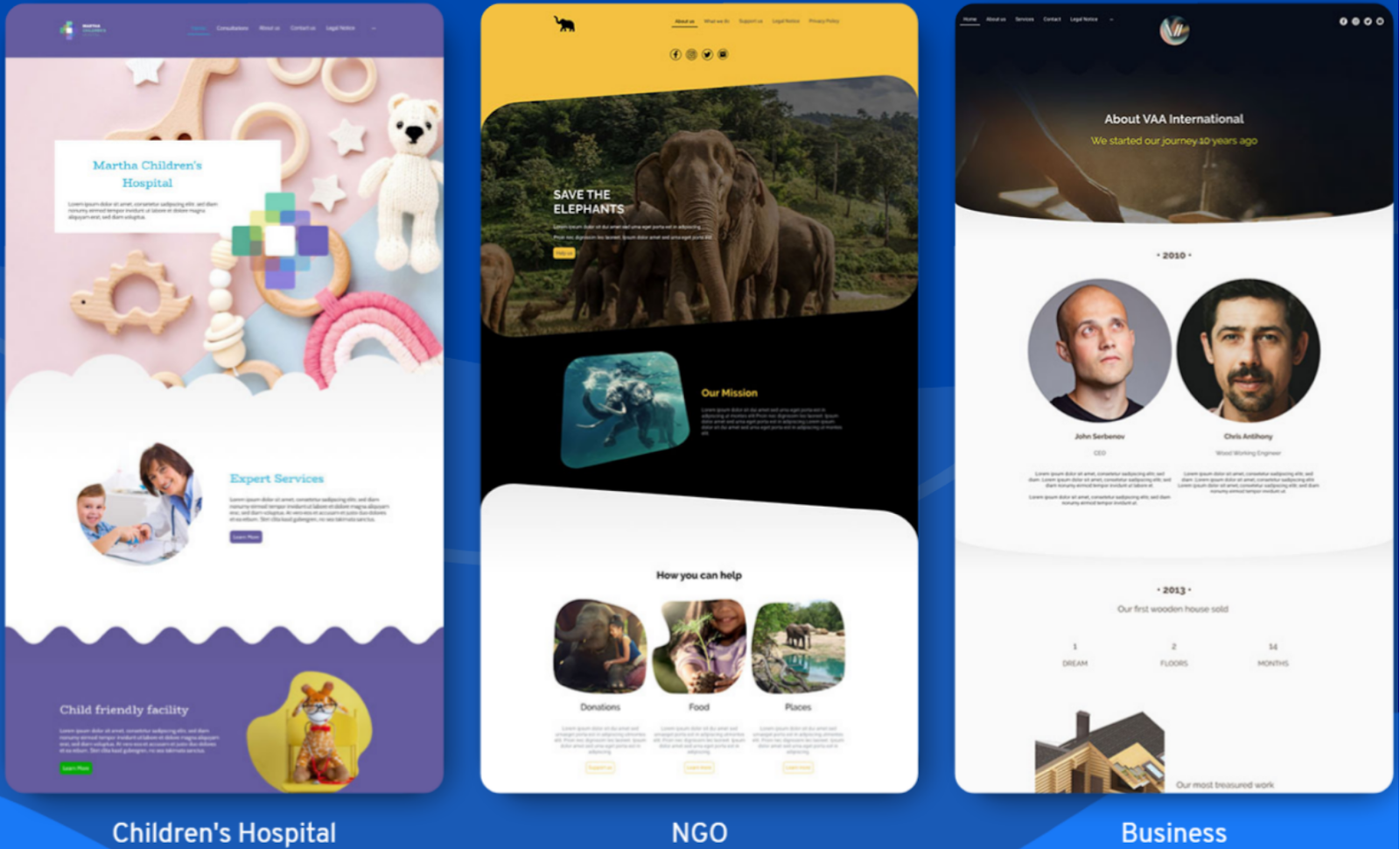 IONOS may not top the charts for the most feature-rich website builder, but it can still deliver unique and professional-looking sites.
Its editor is intuitive and fast, without compromising too much on design flexibility. IONOS also takes special attention to performance, so you can expect consistently good speeds on sites created with its platform.
The other great thing about IONOS is its price.
Among the myriad of website builders on the market, it is one of the most pocket-friendly, even when you're eyeing e-commerce functionalities. Though it doesn't offer many mind-blowing features, the IONOS editor offers every basic tool you'd need to launch a professional business site.
Features
Full integration with the IONOS ecosystem. When you create your site with IONOS, it automatically connects with the rest of IONOS' hosting, email, and e-commerce ecosystem. If you use any other IONOS product, you can be sure that it will integrate nicely into your workflow.
Dedicated support representative. When you sign up for an account, IONOS assigns a dedicated support representative to you. That means that over time, you'll always get access to someone who knows your history and long-term goals and can provide customized help when you need it.
Social and POS selling integrations. IONOS' e-commerce functionalities include the ability to sell through social media channels and even integrate with select stripe points-of-service (POSs).
AI powered text generation. IONOS allows you to add AI-generated text to your website, which means that you won't have to wrack your brain trying to think of the perfect copy for your site.
Read our expert IONOS review for more details
.
Number of templates
20+
Plugins/apps/extensions
Yes
Support channels
Live chat, phone support, knowledge base
Starting Price

$

6.00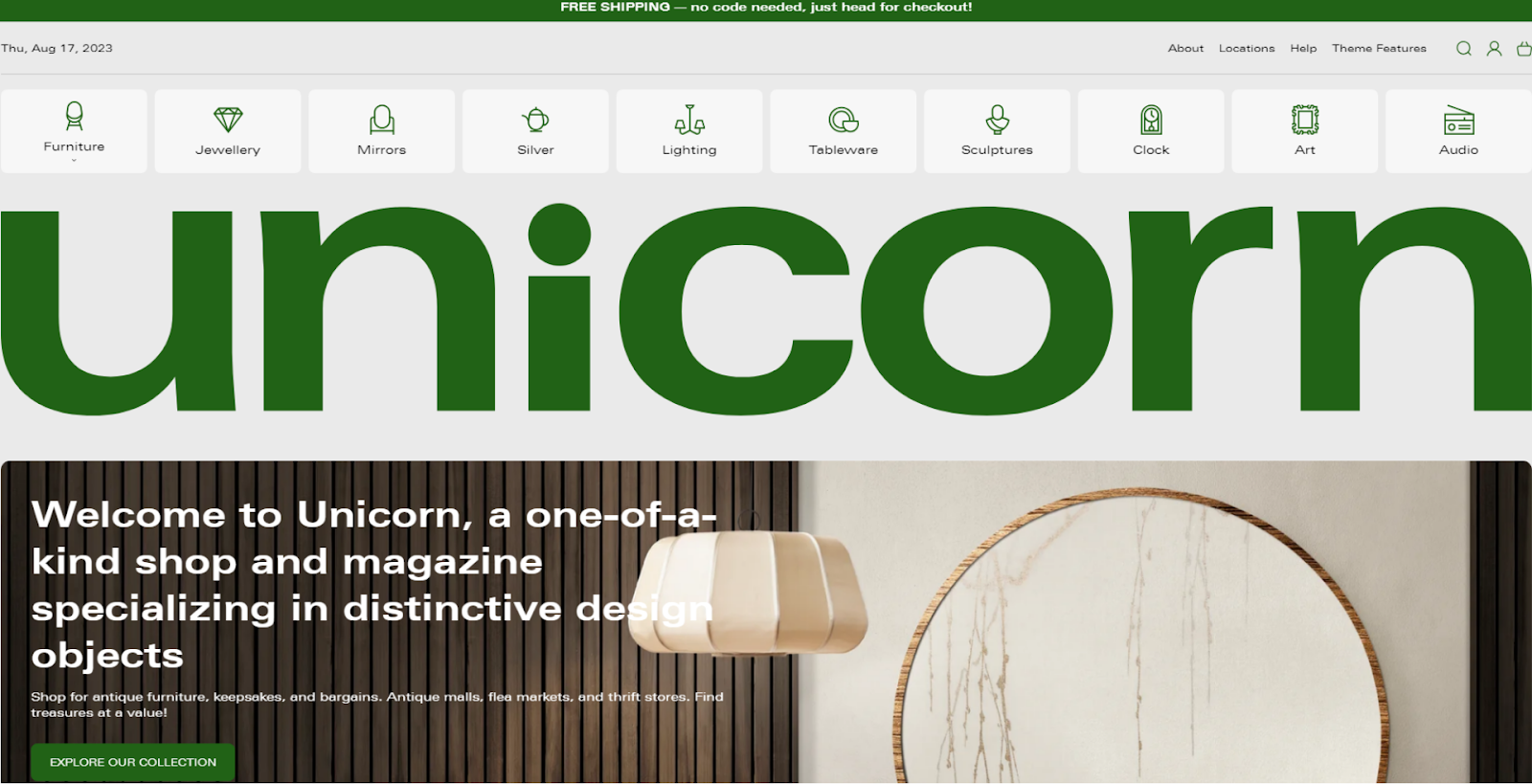 Shopify is the largest e-commerce platform in the world, and it's a clear choice if you're planning to conduct the bulk of your business transactions online.
Shopify gives you access to everything from seamless inventory management to integrated payment gateways.
Thanks to its incredibly robust infrastructure, you can be sure that it will be able to handle even the largest traffic surges. That said, I've found
it's not the best choice if design flexibility is at the top of your list
. If you're looking for a powerful e-commerce tool that can handle just about everything you can throw at it though, Shopify has you covered.
Features
An advanced e-commerce offering. Shopify does much more than just letting you sell online. You can create custom discount codes, promotional seasons, create customer loyalty programs, sell restricted merchandise, and more.
Shopify POS integrations. If you have a physical location, Shopify can seamlessly integrate its online sales analytics with your Shopify POS devices for a complete managing experience.
Fraud detector tools. Shopify's state-of-the-art security includes powerful tools to help you avoid fraudulent transactions.
Thousands of third-party templates. Since Shopify is one of the largest e-commerce platforms in the world, your template selection isn't limited to the Shopify store. You can find thousands of high-quality third-party templates for all kinds of stores and at all price points.
Read our expert Shopify review for more details
.
Number of templates
140+ proprietary Thousands of third-party templates
Plugins/apps/extensions
Yes
Support channels
Live chat, email support, ticket, phone support, knowledge base
Starting Price

$

29.00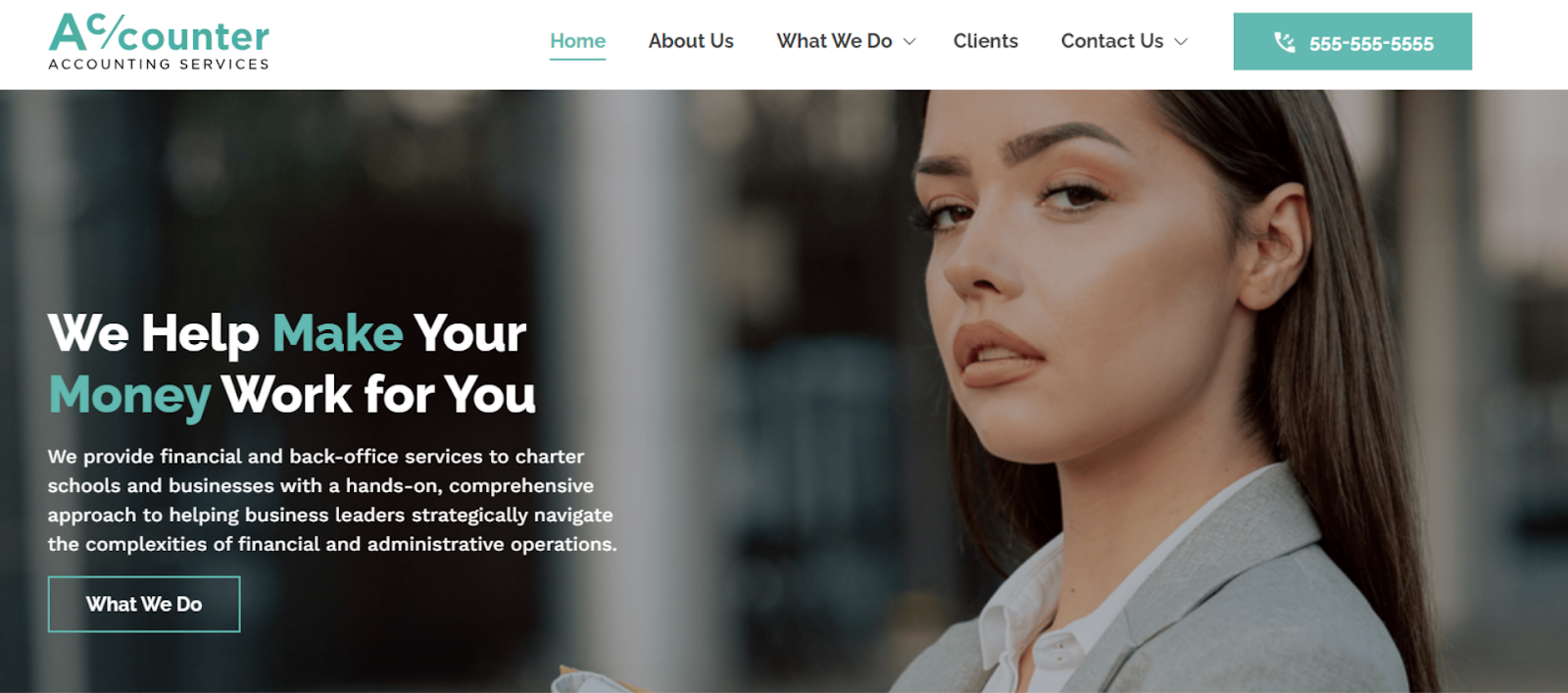 Web.com takes an interesting place amongst other website builders. Though it offers more advanced tools than beginner-focused builders, I wouldn't call it an
advanced
builder either. As a result, its target audience is somewhat smaller. However, it also means that
if you have an intermediate amount of design experience and are looking for a truly unique site,
Web.com could be the builder for you.
It's also an outstanding builder if you're looking for a space to polish your branding, as
Web.com offers plenty of powerful branding tools.
On its e-commerce plans, you get access to an integrated logo creator, a merch maker, and even a proprietary email marketing feature. In a world where differentiation is key, having tools at your disposal to carve out a distinct brand can be invaluable.
Features
Match your branding with the color wizard. If you already have a logo or design master document, Web.com's design wizard can help you match the pallette of your entire site with the click of a button.
Impressive control over each widget. Regardless of which element you're adding, Web.com gives you an impressive level of control over its positioning, scaling, design, effects, and more.
Advanced spacing options.com is one of the few user-accessible builders that gives you access to relative spacing tools. These tools help you create better visual cohesion on your site by deciding where you want things to be placed on your site relative to the size of the screen.
Get a tailor-made website with Quickstart. If you want to be sure that your website is at the same level of your business, Web.com employs professional designers that can create a professional and customizable website specifically for your business.
Read our expert Web.com review for more details
.
Number of templates
200+
Plugins/apps/extensions
No
Support channels
Live chat, email support, phone support
Starting Price

$

4.95
Pick a Builder That Will Grow With Your Business
You should be ready for your website to accompany your business for many years to come, which is why you need to be sure to
pick a builder that will keep growing and evolving as times change
. But it's not all about actualization. Whichever builder you choose, it should
help you
implement those changes over time, so you can focus on what matters most: running your business. For an all-around professional builder that keeps on top of the latest innovations,
you really can't beat Squarespace
.
Not only is it constantly evolving, but its attention to high-quality design also keeps your site looking professional. Or, if you're looking for an easy-to-use builder that can keep up with the times,
check out SITE123
. What it lacks in ultra-specialized features it more than makes up for in user-friendliness. If you want to see how all our top builders stacked up against each other, check out the comparison table below:
Free Plan
Best Feature
Best For
Starting Price
Squarespace

✘

Constant updates to offer the newest features
Business owners looking for something that can stand the test of time

$

16.00

SITE123

✔

Very easy to use
Business owners who want to create something simple without major complications

$

0

Webador

✔

The fastest website builder for beginners
Business owners who need to create a good website fast

$

0

IONOS

✘

A professional builder for business owners on a budget
Business owners with a restricted budget and users of other IONOS products

$

6.00

Shopify

✘

Advanced infrastructure capable of handling all sorts of transactions
Business owners looking to conduct most of their transactions online

$

29.00

Web.com

✘

High level of control over the design and functionality of your site
Business owners in need for a powerful branding tool

$

4.95
FAQ
What's the most scalable website builder?
Thanks to its attention to constant updates, different levels of design control, and fantastic support team, Squarespace is by far the most scalable website builder in 2023. If you're looking to create a website that will survive the test of time, Squarespace is definitively the place to go.
Which website builder is better for a small business?
That will depend entirely on the needs and the aim of your small business. After all, a small, purely-online business won't have the same needs as a mom-and-pop shop with a website. Still, overall, I would recommend Squarespace for small businesses. Not only does it offer a very robust set of e-commerce and marketing tools, but its business plans are quite affordable.
What website builder do businesses use?
That depends on the business. Some major online stores use Shopify, some of the biggest magazines out there use WordPress, and plenty of larger businesses use custom-built websites designed from the ground up. For smaller, trendy businesses, however, Squarespace is one of the most popular choices thanks to its emphasis on attractive design and attention to marketing features.
What is the best website builder to start a business online?
If you're looking to create a fully digital business, I would recommend Shopify. Its advanced infrastructure and powerful selling tools make it a good go-to destination for purely online businesses. That said, most of the best website builders have some degree of e-commerce functionality, so it really all depends on your personal needs.