Many web hosts claim to provide Python hosting, but they really only offer limited compatibility. Some hosts don't provide adequate resources, others lack specialized support, and most of them have really steep prices. Choosing the wrong hosting service will cost you valuable time and money.
The best Python hosting setups are virtual private servers (VPS) and dedicated servers, since you can configure them yourself. There are also several specialized shared hosting solutions preconfigured to run Python frameworks, like Flask or Django.
I signed up with dozens of Python web hosting providers and tested them to find the ones that truly deliver. 
What We Look For in the Best Python Hosting
Many popular web hosting services didn't make the cut, but those that did provide the following:
SSH root access: You need full root access to install necessary development frameworks (Django, for instance), connect to the server and check Python versions, switch to a newer version, and configure any modules your project requires.
A powerful server control panel: Most hosts charge extra for a control panel, but some of them include one even with the basic package. This means you can set up the Python environment with a few clicks.
Python support: Configuring VPS or dedicated servers comes with its share of problems. The best Python web hosts have a comprehensive knowledge base and a professional support team that can help with debugging.
Value: Many web hosting services offer low prices to attract customers, but they often compromise CPU, RAM, storage, and bandwidth in the process. The hosting solutions on my list provide all the resources you need to run a Python web app without overcharging for a bunch of extras you won't really use.
Although its shared hosting subscriptions aren't compatible with Python, InterServer's VPS plans include a premium Webuzo license at no additional costs, which makes it much easier to set up dependencies. If you don't have experience with the SSH command line, you can use the Webuzo interface to easily install Python-related components.
However, if you need to scale your resources, multiple user access might become an issue, since Webuzo is a strictly one-user control panel and doesn't support multiple hosting accounts. For this reason, it might be worth considering more powerful alternatives like DirectAdmin or cPanel from the start, even if you have to pay extra for them.
You benefit from managed support if you purchase four or more slices (you can get up to 16) on InterServer's VPS plans.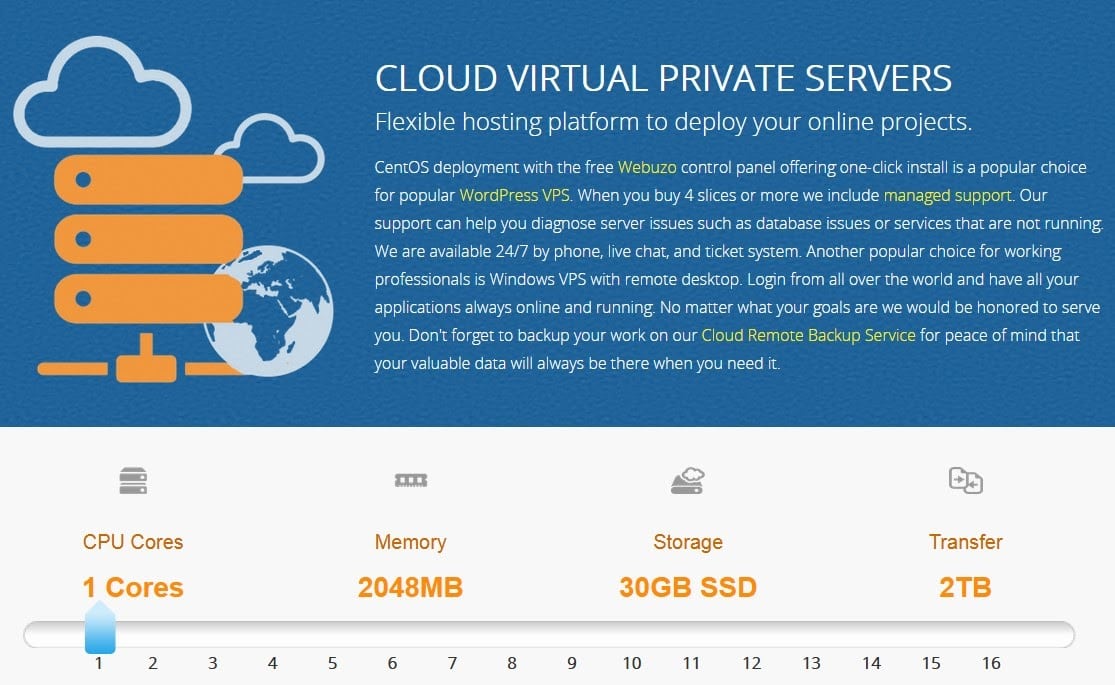 Considering the resources you get from the offer (4 cores, 8 GB RAM, 120 GB SSD, and 4 TB bandwidth), this is absolutely worth it. If you have any problems with your databases or unresponsive services, the tech support team will step in and see that everything is resolved, free of charge. My colleague actually ran a test site with InterServer and tried out its support. You can read about his experiences in his in-depth InterServer review.
Although InterServer's support team will do OS/control panel reinstallations where necessary, they won't provide more advanced Python debugging for free. If you opt for extensive support, you'll be charged by a steep hourly rate. Fortunately, the Python community has extensive documentation available, and there's always someone willing to help out.
Kamatera provides some of the most cost-effective, high-performing cloud servers for Python hosting. For several dollars a month, you can set up an SSD virtual machine, instantly scale resources to meet current demands, and more.
You can even test Kamatera out risk-free with a generous 30-day free trial.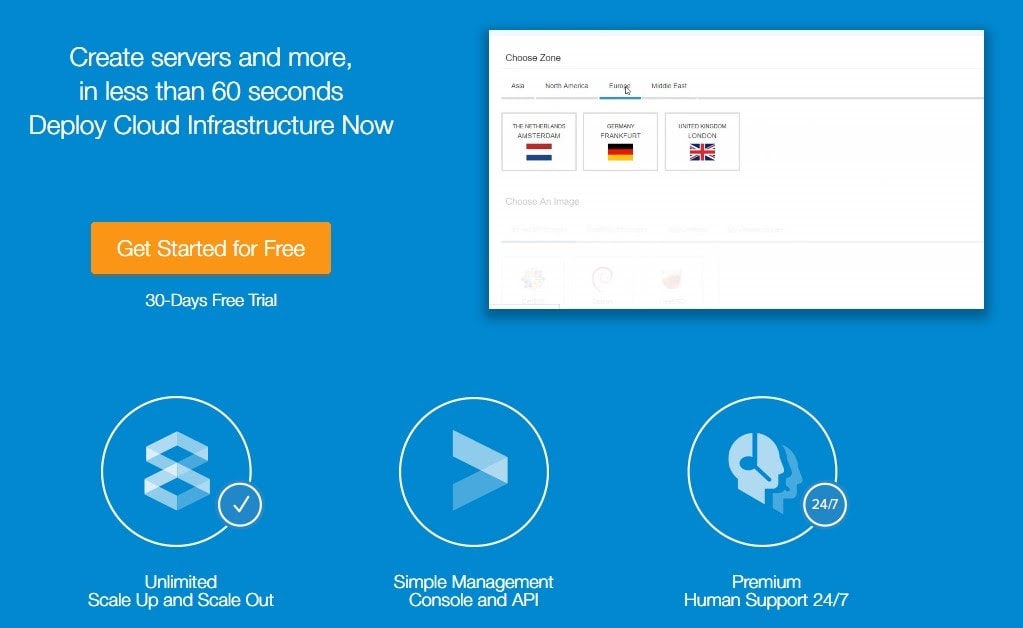 Kamatera gives you full granular control to install any Python framework and start learning or developing Python web apps. If you're just starting out, you'll like the hourly billing model, since it's more cost-effective than monthly contracts.
Its cloud block storage options give you highly affordable, 1 GB increment increases in capacity, on top of the standard 10, 20, 50, or 100 GB benchmarks.
While Kamatera does have the option of managed support, it doesn't include a free control panel with any of its plans. You'll have to rely on a free Webuzo license and your Linux command line skills, or pay extra for a panel.
For more information, read our in-depth Kamatera review.
A2 Hosting is one of the few services that offer shared hosting that can accommodate Python projects. Since you don't have full root access on the shared plans, you won't be able to configure frameworks like Django, but you can install Flask and use it to run lightweight Python apps.
You'll find lots of Python-related articles in A2 Hosting's knowledge base. It even has step-by-step VPS tutorials on how you can deploy Django, one of the best frameworks for running persistent web services and applications.
If you need more than what shared hosting can provide, you can opt for standard A2 Hosting VPS configurations or design your own virtual machine in seconds. If you need more resources, you can scale your setup accordingly.
Be advised, though: the VPS plan options are at opposite ends of the spectrum. Your options are either a cheap unmanaged plan without a panel or an expensive managed plan with cPanel.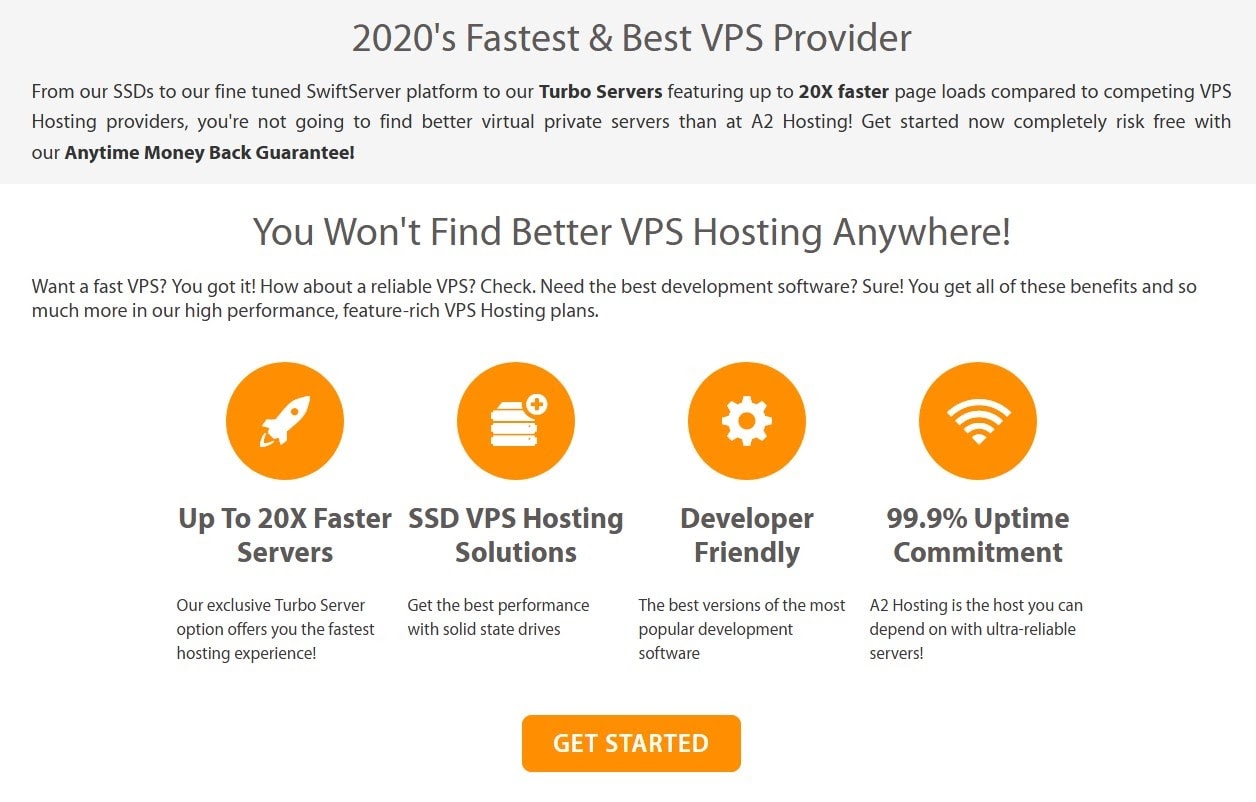 You can read about A2 Hosting's other features in our expert review.
SiteGround provides a variety of Python-compatible hosting plans. While you do have SSH and SFTP access on its shared hosting plans, they only support Python versions 2.4 and 2.7, which can be limiting for developers managing different technologies. For cloud VMs (virtual machines), you can use Softaculous to install whichever Python version you need.
If shared hosting isn't enough for you, SiteGround offers fully customizable cloud setups that can be configured to fit your project's exact demands. Although ideal for complex Python projects, the downside is that cloud prices are steep.
If your business relies on Python architecture to manage your web services, you should definitely go for one of SiteGround's cloud plans. The reliability, server customization, high performance, and instant scalability of its cloud VMs can't be matched by the limited shared plans.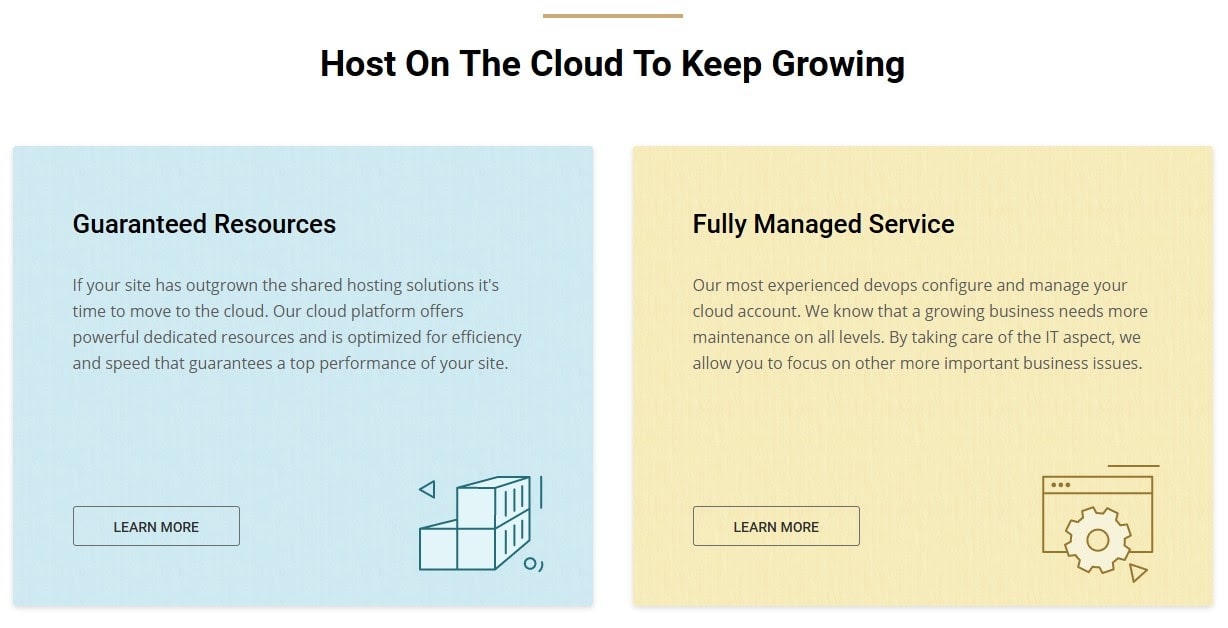 Unfortunately, the knowledge base on SiteGround's website has virtually no Python content. The only relevant article helps you figure out which modules are available on your machine.
For more information, read our in-depth SiteGround review.
Liquid Web is a premium web hosting service with a premium cost to match. Its focus is on VPS, cloud, and dedicated solutions. No shared hosting here.
Liquid Web's entry-level VPS plan prices are highly competitive for what the plans offer. It's the only host on this list that includes a premium control panel subscription on all plans, not just trial or single-user licenses. The basic subscriptions include CentOS machines and a choice of cPanel, Plesk, or InterWorx as your control panel.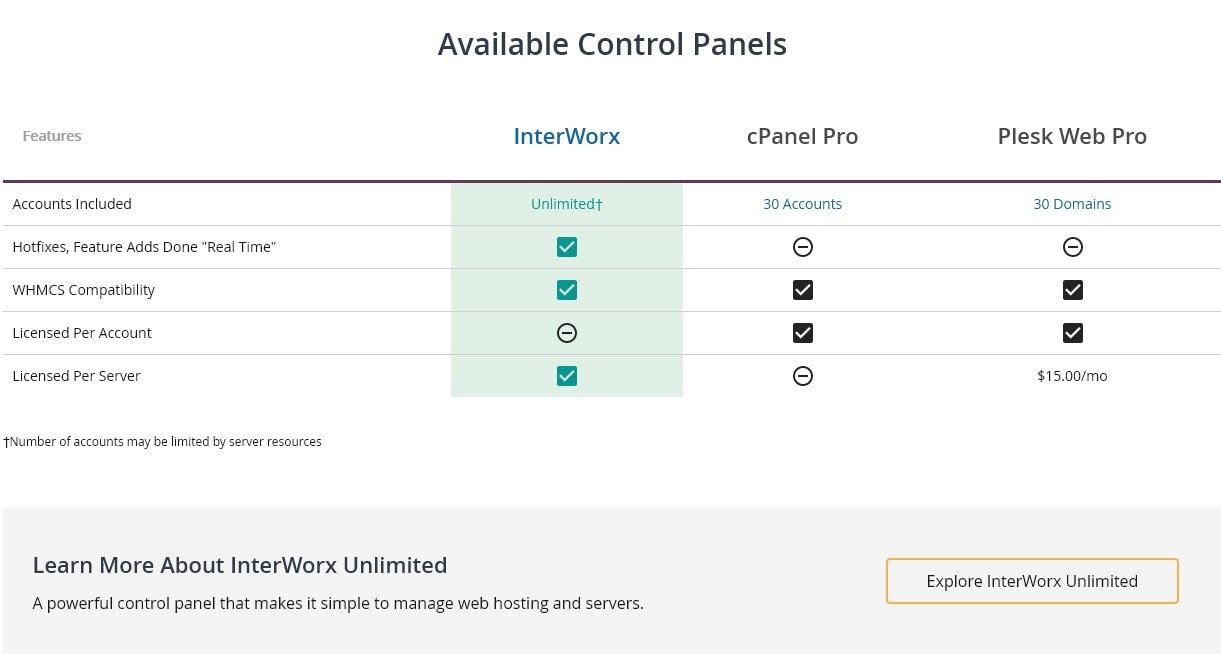 Liquid Web's knowledge base has lots of in-depth articles on how to install Python on its machines, and guides to running various packages and frameworks, such as Pip, PyPi, or Flask.
Although Liquid Web mentions that Python is beyond the scope of its support, the team will actually try to help you with debugging. In fact, its Python support offers more than any other host on this list, as the others will rarely go beyond OS reinstallations. One of our experts tested Liquid Web's customer support – you can read about his experiences in our full Liquid Web review.
If you're a small or medium business, HostPapa's low prices and scalability are certainly attractive. Plus, its data centers are powered entirely by renewable energy sources. For Python web app hosting, you have to turn to HostPapa's VPS plans, since Python is not supported on its shared plans. 
HostPapa provides three options for how your VPS hosting can be managed: there's self-managed, managed, and fully managed. The fully managed option gives you access to HostPapa's expert support. Note that the self-managed plans do not include cPanel costs, while the managed plans come with a single-user license.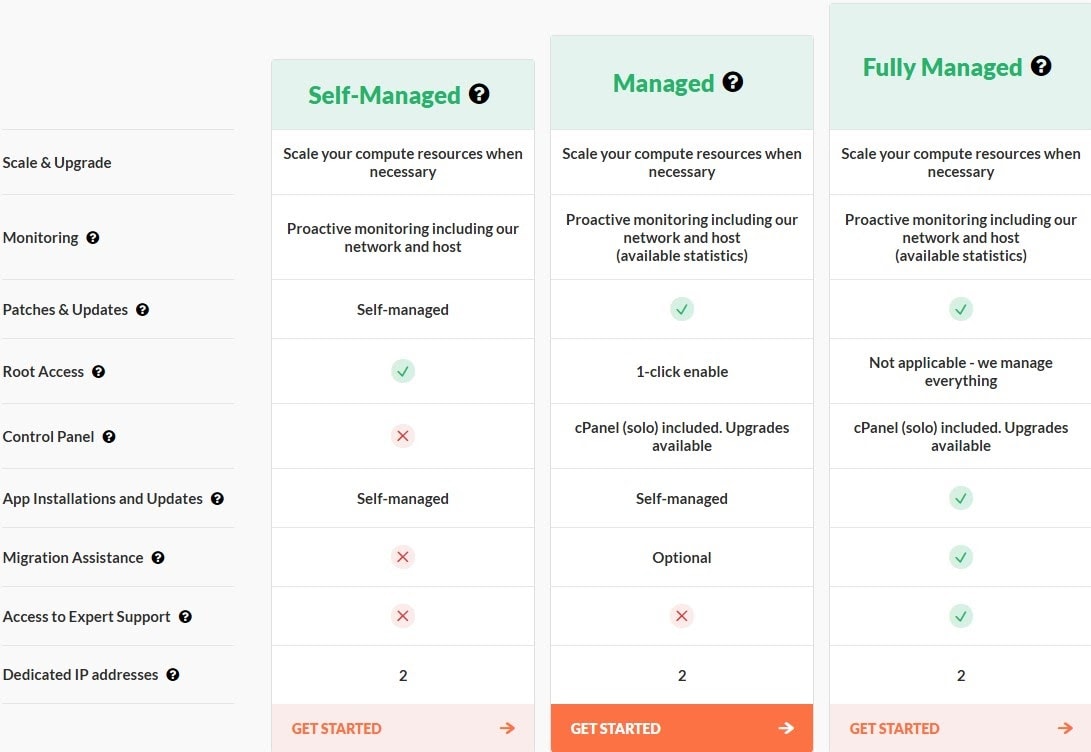 Want to know more? My colleague tested the service and detailed his experiences in his in-depth HostPapa review.
Which Python Hosting Is Right for You?
VPS plans are the most affordable way to run Python web architecture, giving you the freedom to install and manipulate high-level frameworks, such as Django, CubicWeb, or TurboGears, according to your needs.
If you're looking for a more budget-friendly solution, A2 Hosting is an excellent choice for Python-compatible shared hosting. With the company's anytime money-back guarantee, you can try it out for as long as you like without getting stuck in a long-term commitment.
If you're looking for a comprehensive, cost-effective Python web app host, go with InterServer. Its infrastructure gives you fast delivery, while its support and knowledge base ensure easy maintenance of web apps using Python frameworks.
Alternatively, if you're looking for a premium, hands-off experience with a support team that fully manages your web architecture, Liquid Web is the way to go. It goes above and beyond the market standard in nearly all aspects, and is well worth the price.
Here's a summary of what each Python web host is most suitable for:
FAQ
Which server is best for Python?Servers running a Linux operating system, specifically the Fedora, CentOS, or Ubuntu distributions, are the recommended setup for Python applications. This is not to say that Windows servers can't run Python applications, but it would be much more expensive due to licenses. In terms of web server technologies, either Apache 2.0 or NGINX are my recommendations. Kamatera and Liquid Web both provide servers optimized for Python development.How do I run Python on a cloud hosting plan?Cloud hosting is similar to VPS setups. You get complete control over your resources, so you can use them to install a Linux distribution, your web server of choice, and any dependencies you might need for your web operations. SiteGround is my recommendation for cloud hosting.Does Hostinger support Python?Yes, but not on its shared plans. You can use Python as part of your web architecture with Hostinger's VPS plans. (To get the best deals for Hostinger or any of the hosts in this article, be sure to check our coupon page.)What is Django Python?Django is one of the best open-source web application frameworks, written entirely in Python, that will help you develop your website in a fast and secure way. Django comes with predefined authentication support, contact forms, comment boxes, management and admin panels, and more. Read our article on the best Django hosting services for more information.