a one-page template should
guide visitors to take a specific action
, whether that's making a purchase, booking a service, sharing contact info, or something else. You should also know that search engine optimization (SEO) can be more challenging for single page sites. Your website is more likely to succeed if you
pick a template from a site builder that offers advanced SEO and analytics tools.
With all this in mind,
I found 11 templates (plus a few WordPress themes) that have what it takes to build a one page website that will help you achieve your goals
. I tried my best to cover all the most popular niches, from e-commerce to portfolios. Keep reading to find out if one of my picks could be the perfect foundation for your website.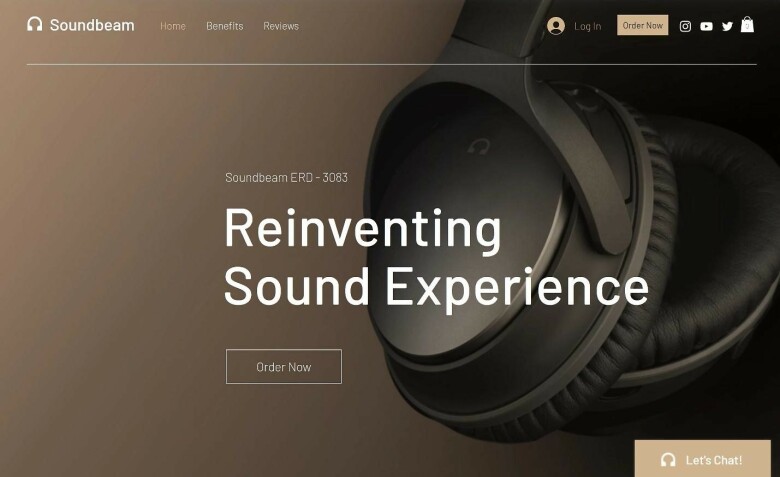 The
Wix Product Landing Page
 is tailor made for launching a new product or marketing an existing one. It ticks all the boxes:
efficient navigation, persuasive content sections, a clear call to action, and a mobile-friendly design.
Shoppers can learn about your product's unique features, check out reviews, and make a purchase without ever having to click through to another page. This reduces the chance they'll get distracted and leave your site before they buy. Wix has a free plan, but
you'll need the Business Basic plan to sell products online and take advantage of this template's built-in store features
. You'll also need a paid plan to access Ascend advanced business tools. That said, even
Wix's free plan includes a personalized SEO guide
that recommends ways to optimize your site for search engines.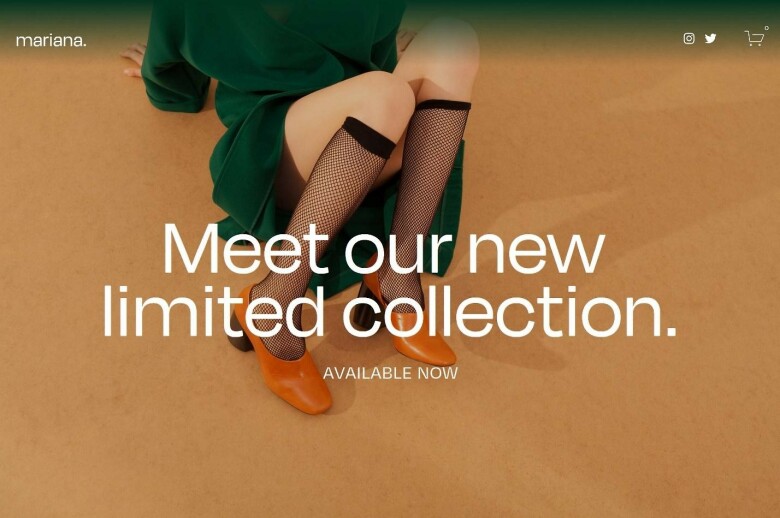 Mariana
proves
a Squarespace e-commerce template
can have all the essential features an attention-grabbing one page site needs, like
a built-in shop, "About" story, and stunning product galleries.
It's my top pick for fashion companies that offer a limited collection to a select clientele. As visitors scroll, text and images fade in, keeping visitors engaged and focused on your fashion items. Built-in
Squarespace Commerce tools
 let you enrich product descriptions with multiple views and videos
to give shoppers a more tangible experience that makes them want to buy. The About section is where you can share your design inspiration and artistry to build rapport with your visitors. The template closes with an expansive gallery and
a newsletter sign-up form that prompts shoppers to act by promising an advance look at your next collection.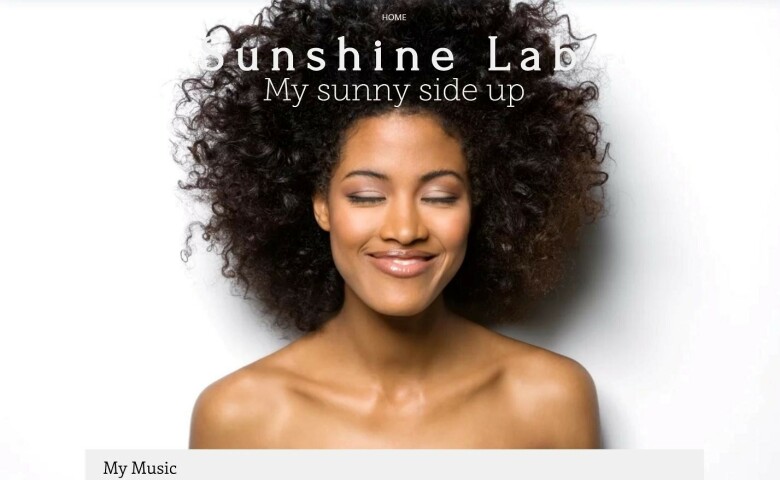 The Wix
Musician
template packs everything a singer, songwriter, or other musical performer needs into one short scroll – everything from music tracks, video, social media integrations, and a contact form. Fans can listen to songs from your latest album and view a video as soon as they land on your page. They can also use built-in social media links to
stream and download your full music and video collection on Spotify, Apple Music, Beatport, and YouTube.
Another great feature of this template is the
built-in contact form. This
gives you the chance to connect with your fans directly
and build excitement about upcoming gigs and releases.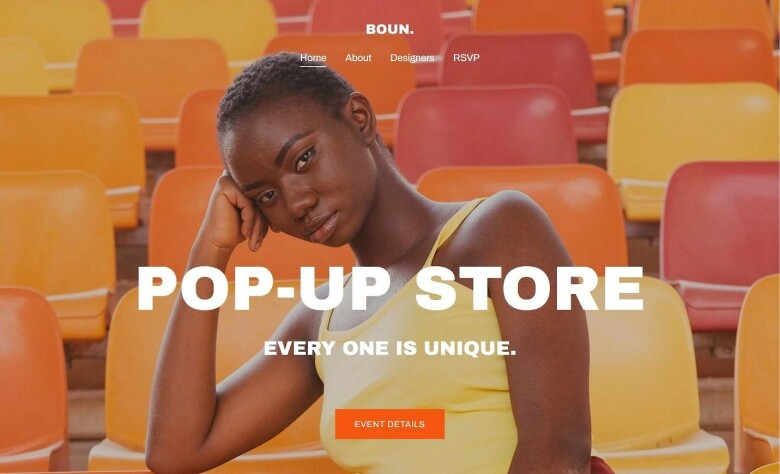 Boun's
bold graphics, vibrant design, and ample features make it easy to build an eye-catching website to promote your pop-up retail, restaurant, or music experience. A click on the "Event Details" button takes visitors straight to the
RSVP
section, prompting them to sign up. But
what makes this Zyro template really stand out is the video just below the fold.
By giving visitors a taste of what's in store, you can really wet their appetites and maximize turnout. The
built-in social media links are yet another feature you can use to increase ticket sales.
Regular "save the date" and "countdown to the event" posts on social channels can keep the excitement going.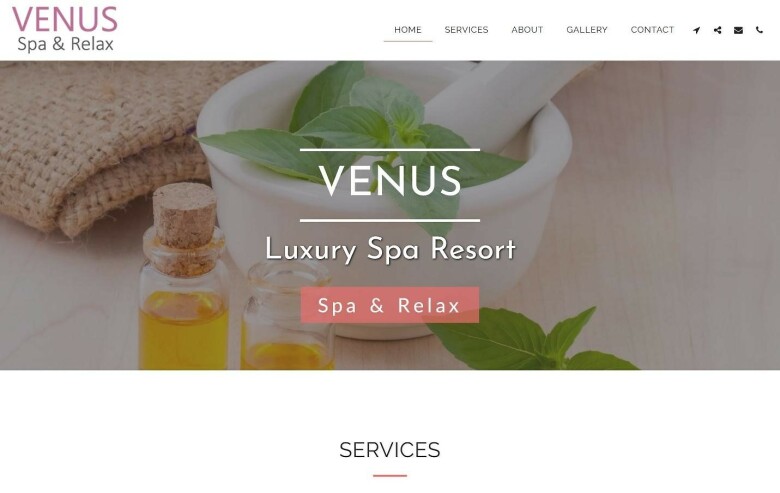 SITE123's Venus Spa
has a clean, tranquil design that's perfectly suited to brands with a health or wellness message. A
hero image, bold header, and focused call-to-action button
highlight the mind-body benefits your business offers. As visitors scroll down, images and text snippets about your treatments draw them in. An expansive gallery gives users a feel for the relaxing therapies that await if they book an appointment. To create an even more immersive experience, you can replace one or both of the full-screen images with a video or slideshow. With a paid plan, you can add
SITE123's Schedule Booking tool to let clients reserve and pay for appointments online with a couple of clicks.
The contact form that sits just above the footer can help you gather quality leads for building a loyal customer base.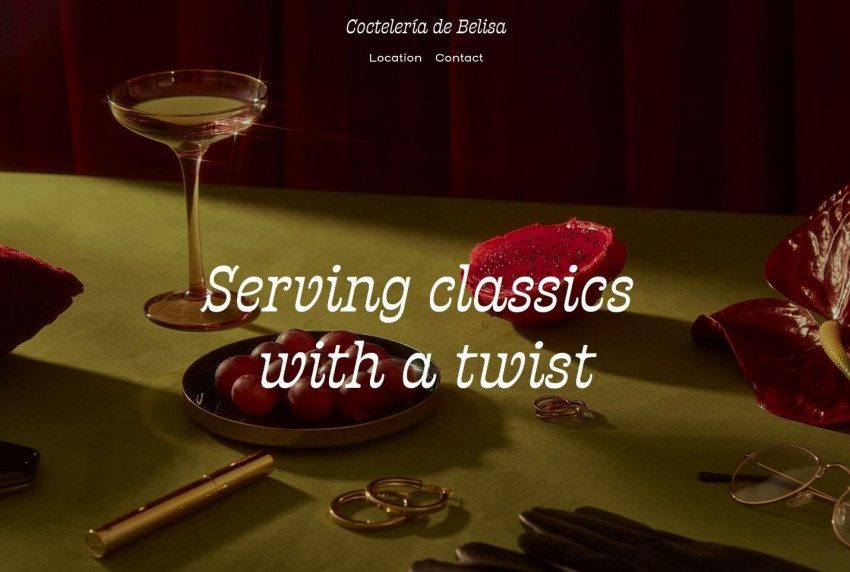 Belisa
is a Squarespace template that captures the vibe of a late-night cocktail lounge or restaurant.
The
intuitive layout guides visitors section by section to the desired outcome: making a reservation.
To give your one page site that extra punch, you can add subtle animations that activate whenever a visitor loads or refreshes the page.
Text and images can fade in, glide up or down, or slide in from the left, right, top or bottom.
The default animation is set to fade, but you can easily change the style and speed on your dashboard. Other compelling features include a menu that pairs text snippets with thumbnail images, as well as a customer review section.
A click on any
gallery photo goes straight to your Instagram feed for an added marketing boost.
You can try out this template risk free with
Squarespace's free 14-day trial
.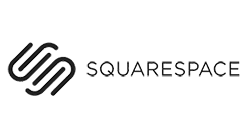 Save up to 30 % on your Squarespace plan today!
Plus get a free domain for one year!
1031 users used this coupon!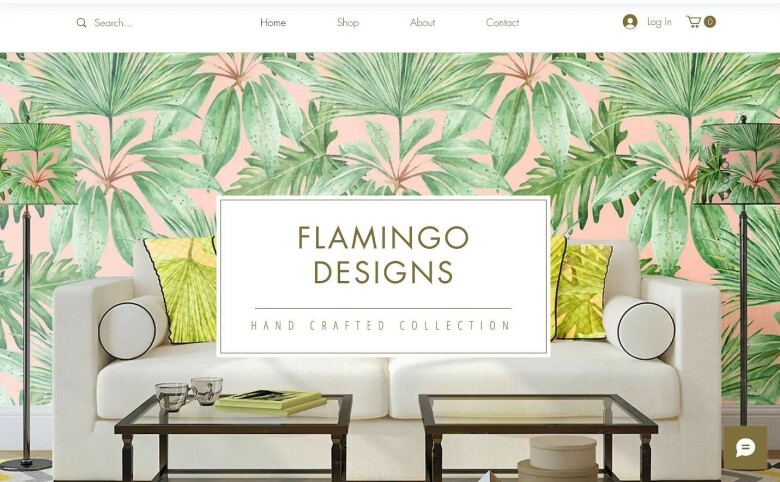 Home Goods Store
is an e-commerce template from Wix that's feature-rich and super easy for shoppers to navigate. When they land on your site, they can use the built-in search bar to find exactly what they're looking for. They can also click the "Shop" link to jump straight to your products. Parallax scrolling and hover effects make browsing your store more interactive and engaging. Shoppers
can
bring up a quick view of a product, zoom in for a closer look, or scroll through a slideshow to see multiple views.
You also can tag items with "New," "Best Seller," and "Sale" badges, all of which can help inspire people to purchase. The built-in
Wix Stores app lets you sell on multiple channels
, such as Facebook, Instagram, and Amazon
. It also gives you marketing tools for targeted email campaigns that can help you build your brand.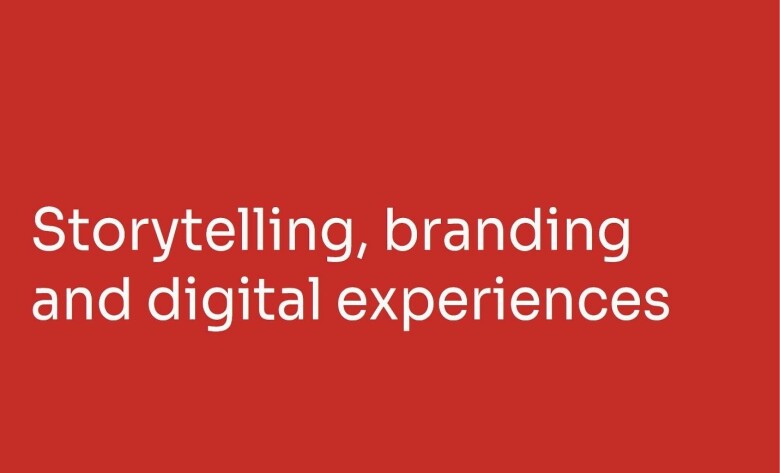 Proxima
creates a striking first impression by replacing the customary hero image with a
bold, oversized header that sums up the services your firm offers
. Each additional section on this
Zyro one page template
 drives home a single message: we can help you achieve your goals. The
Portfolio
section has plenty of whitespace, which draws attention to photos and descriptions of your best projects. The rest of this long-scrolling template is neatly divided into
sections that cover essentials like an introduction to your team, your agency's skillset/awards, and client testimonials
. If you plan to offer services to international clients, you'll appreciate the dozens of international payment gateways Zyro offers. You also get access to
Zyro's suite of AI-powered design tools
 for help with branding, SEO, content, and more.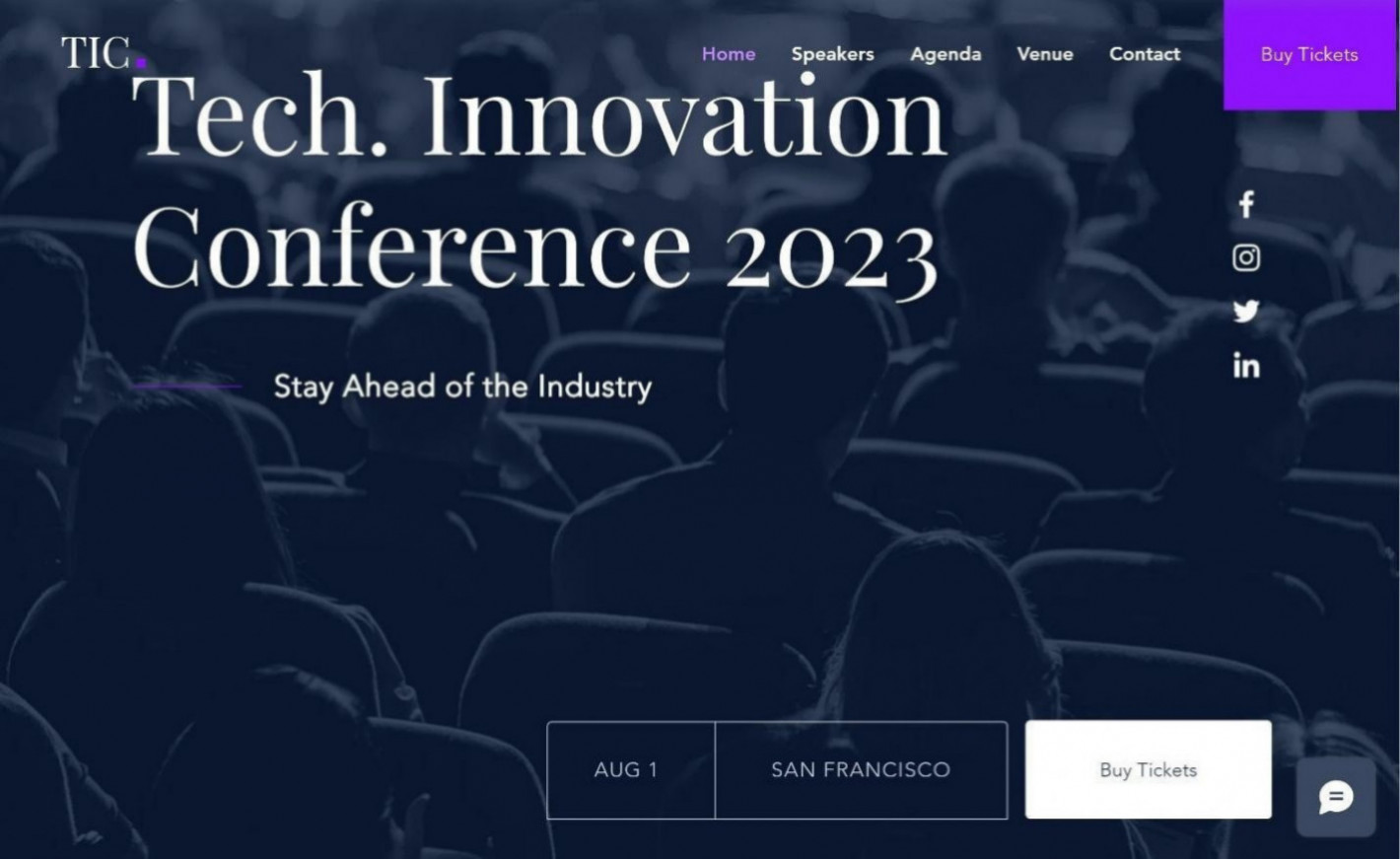 Wix's
Tech Conference
has what it takes to build a high-conversion landing page for a convention or professional event. It
greets visitors with a big header, benefit-focused subheading, and a bold Buy Tickets button
that's hard to resist. A sticky menu makes navigation easy while
bold highlighting keeps visitors focused on the fundamentals: your speakers, agenda, venue, and event dates.
There's even a section where you can share high-profile sponsors. The Wix Events app has tools to
manage ticket sales and check-in attendees via mobile or in person.
You will also receive a built-in live chat feature, allowing you to actively address and respond to questions in real time. This feature serves as an effective tool for engaging with visitors and encouraging their commitment.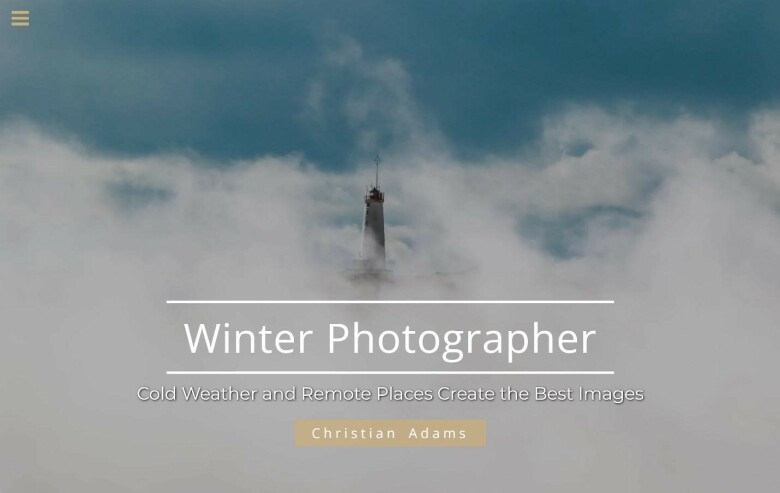 Winter Photographer
keeps things simple while packing all the features a photographer or other visual artist needs to promote their work. When visitors first land on your page, they're instantly wowed by with an immersive full-screen header image. As they then scroll down, they'll discover an
About section, an attractive portfolio, a newsletter signup, and a contact form.
SITE123 offers a choice of eight gallery layouts for your portfolio, including masonry grid, image carousel, and slideshow.
If you shoot both images and video, you can either display them together in a single gallery or create two galleries
to encourage visitors to focus more deeply on each aspect of your work. The newsletter signup form included on this template is a real gem. Offering a unique benefit (in this case free stock photos) helps you gather more leads. It also gives visitors who sign up a better feel for your creative range.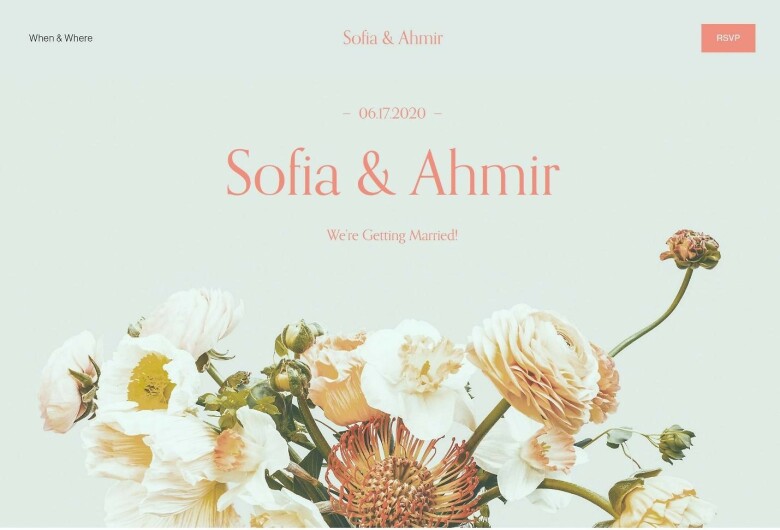 Rey's
long scrolling format organizes all the important information for your special day on a single, easy-to-navigate page. Every important element is there:
the date and location for the ceremony and reception, short write-ups about the wedding couple, and a gift registry.
Guests who are traveling can use the built-in link to reserve any accommodation you've set aside with a single click. Squarespace also makes it easy to manage your guest list. You can
connect your RSVP form to your email, Google Drive, or similar account to keep everything organized in one place.
Apart from the above-the-fold background image,
Rey
is image free. However, you can easily add a gallery or video block to share memories of your wedding day with friends and family.
Best One-Page Website Themes for WordPress
If you're partial to WordPress but want the convenience of an all-in-one package and a visual editor, you might consider one of these pre-designed themes.
It's easier to customize these themes than building your WordPress site from scratch.
Just keep in mind that most WordPress themes are paid, which can add to your costs. Still, the best WordPress themes are well worth the money. Read on to see my top choices.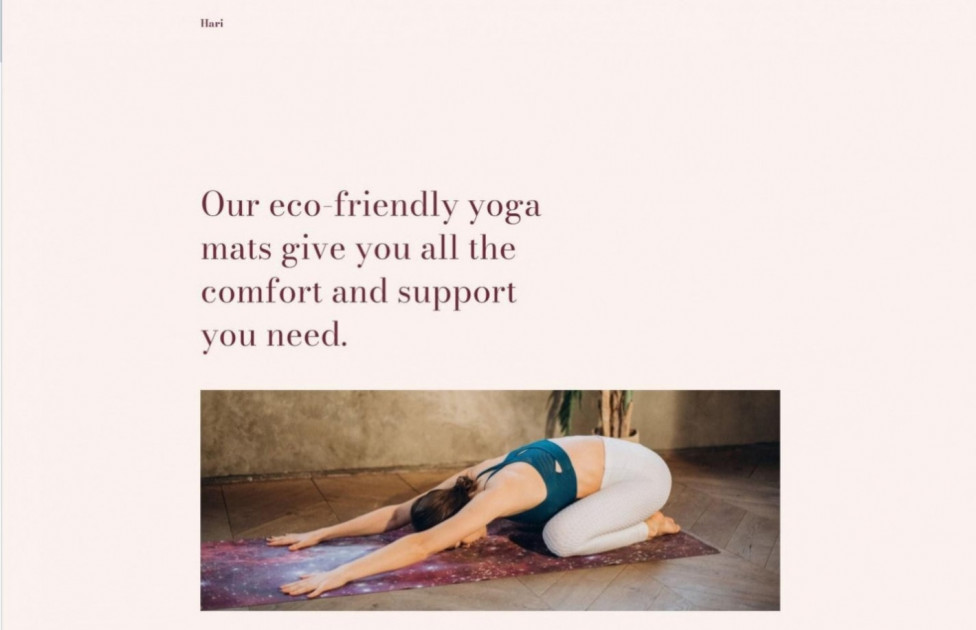 Hari
is one of a handful of themes from WordPress.com that's built for single page websites. Its clutter-free design keeps users focused on what's special about the product or service your business offers.
Visitors can quickly skim important information like key benefits, testimonials, and the story behind your brand.
It's easy to add a clickable navigation menu, a contact form to gather leads, and links to your social media channels. WordPress.com has a free plan, but it's extremely limited. You'll have to upgrade to the paid plan to receive online payments, for example.
WordPress Pro also includes the WooCommerce plugin
, which gives you tools to manage and fulfill orders, automate tax calculations, and more.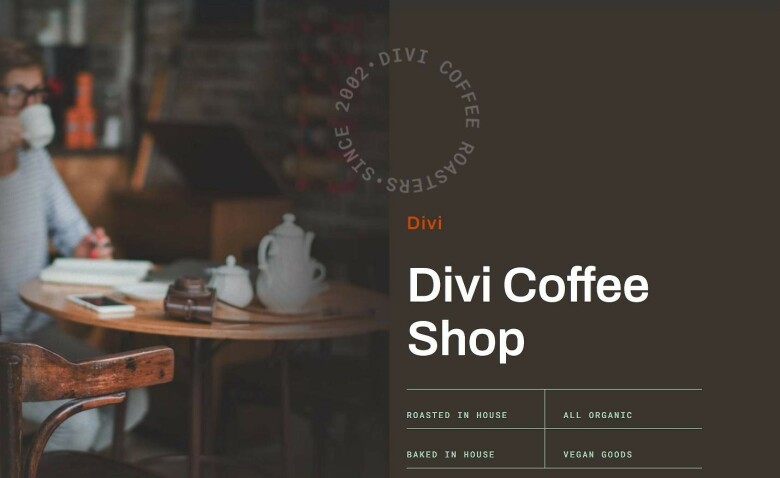 Divi is Elegant Themes' flagship theme, and it doubles as a drag-and-drop builder for WordPress sites.
Divi has a layout kit for every niche
, and each kit includes a landing page layout for building a one page website
.
Café Landing Page
is one of the best because it already has all the features you need to promote a coffee shop. There's
a detailed food and drink menu, location and contact information, and a subscription sign-up form.
You even get an About section to highlight what's unique about your sourcing and roasting process. Divi's single-page settings (there's a tutorial and step-by-step guide) let you
add anchor links to a navigation menu that jump to different sections of your page.
Coffee lovers can quickly get where they want to go, whether it's to browse your menu, check for Wi-Fi, or confirm your opening hours.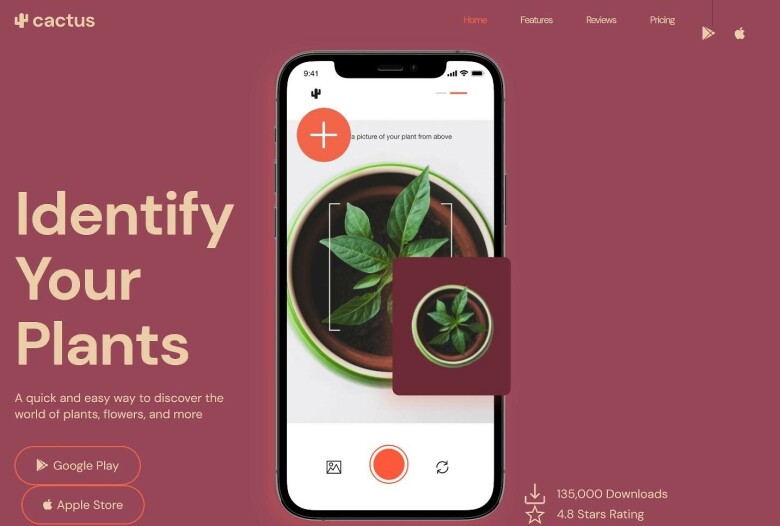 App and SaaS
is a multi-page website kit from Elementor, another popular WordPress builder. But with a few tweaks the homepage makes a
great one-page website for an innovative product pitch
. A bold header, informative subheading, and a pair of
strategically placed buttons prompt visitors to download your app or software service as soon as they hit your site.
As they scroll down, text and images slide in keeping eyes focused where you want them: on your product's unique features and positive reviews. This streamlined design ends with a strong call to action. I'd recommend adding a pop-up (there's a demo in the website kit) that invites users to sign up for product updates and useful "how-to" information to help get them invested.
The Best One Page Website Templates Will Exceed Your Expectations
When it comes to website design, bigger isn't always better. A great single page template can help you craft a concise, compelling story about your brand in a format that's easier for visitors to navigate. It can also be more effective at prompting visitors to take a desired action, whether it's scheduling an appointment, making a purchase, or sharing their contact details. It's always a good idea to
choose a template from a builder that will let you update your website's structure
if your needs change. You can do this with every template I've included, though
Wix will give you the most freedom
 to change your template's design while still being easy to use.
FAQ
What website builder offers the best one page templates?
It depends. Wix offers one page templates for every type of site you can think of, so you can always find one that suits your needs. If you prefer a minimalist, chic aesthetic, Squarespace's responsive templates may be a better fit. If you just want to keep things simple, you can use any SITE123 template to build a single page website. It's the only builder that lets you switch between a multi-page and single-page version of your site (even after you publish). You only need to toggle a button on and off.
What types of websites are one page templates best for?
Single page templates are ideal for landing pages and one-time events. They're also a good option for small businesses, portfolios, and personal websites. A one page site can also be a stunning online shop for brands with a few select products. If you need help getting started with your website project, you may want to check out our step-by-step guide to creating a website in 2023.
Can I design a one page website for free?
Wix and SITE123 both have free plans, though the Wix plan gives you more features. You can also build a free site with WordPress.com, but both the template selection and the features you get are extremely limited. Just keep in mind that to sell services or products with any of these builders, you'll need  to upgrade to a paid plan.
How can I optimize my one page website for SEO?
Optimizing SEO for a one page website starts with choosing the right keywords. This is especially important because you can only use one set of keywords. Fortunately, single page sites also have some built-in advantages. They load more quickly and are easier to navigate on mobile, both of which give you bonus points with Google and other search engines. The four builders mentioned in this review – Wix, Squarespace, Zyro, and SITE123 – all offer helpful SEO tools and support. For even more options, see our review of the top website builders for 2023.