creating an effective and good-looking blog is easier than you might think.
With the right builder and some truly inspiring blog examples, you'll have all the tools you need to get your blog up and running. To give you the inspiration you need,
I've scoured the internet for the absolute best blog examples I could find.
The blogs on this list show how you can build a following, capitalize on your talents or expertise, and make your website profitable.
Did you know that you can build a gorgeous blog in a matter of minutes?
Wix has 200 unique templates for blog websites
. Not only do these look good, but they have most of the features you'll need already built in. Pick your favorite template, upload your own images and text, and you're good to go!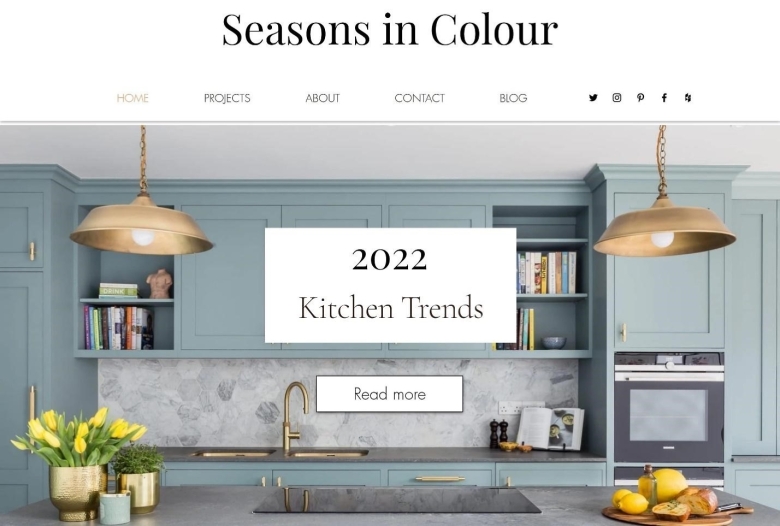 Visit website at: https://www.seasonsincolour.com/ Seasons in Color's eye-catching design is as inviting as the site's content. A simple grid gallery on the homepage highlights featured blog categories, like Outdoor Spaces and Kitchen Design.
The grid gallery is
one of many user-friendly features that makes it easy for readers to zero in on topics
that interest them. While I'm not usually fond of pop-ups,
this blogger used Wix's pop-up wizard to make what can feel intrusive appealing
by offering subscribers exclusive content and a freebie (automatic entry into a monthly giveaway). Bloggers can also use Wix's built-in email marketing tools to make their pop-ups even more effective.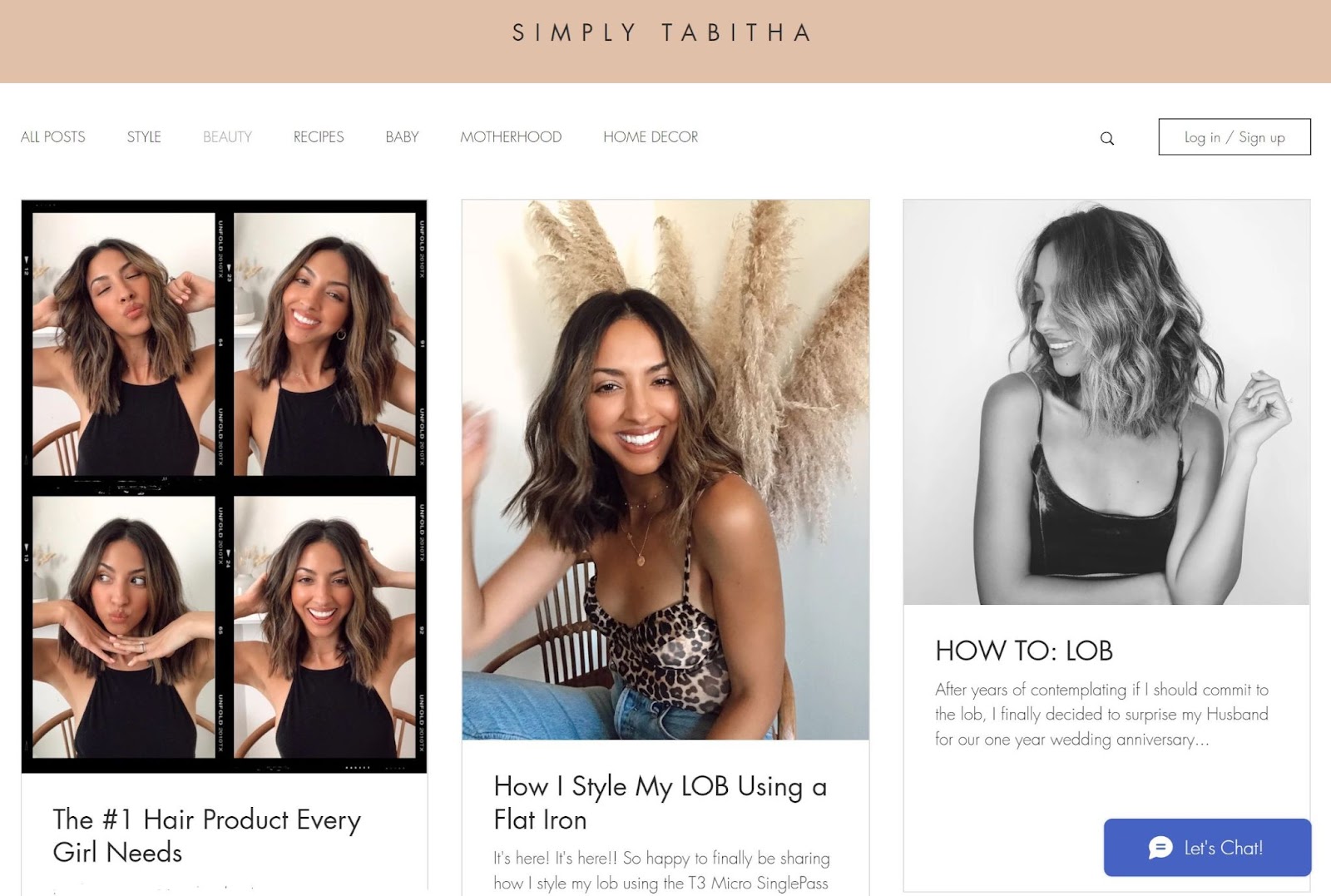 Visit website at: https://www.simplytabitha.com/blog Simply Tabitha is a personal lifestyle blog that's lively, hip, and always on point. It's a great example of how you can build a successful blog by simply sharing your thoughts and advice.
Simply Tabitha ticks all the boxes: clean design, high-quality photos, user-friendly navigation, and a niche focus
. I love how this blog oozes personality, aided by Tabitha's conversational posts and the embedded images from her Instagram.
These personal touches
make it more likely that readers will click on affiliate links
in her posts and collage-style shop pages. Most important, she regularly adds new content to keep her followers coming back.
Pro Tip.
If you don't have the time or skillset to design an attractive blog, you can hire a professional designer to create one for you. It doesn't have to cost a fortune, either.
You can hire a designer on Fiverr for as little as $5
, and still get a good-looking blog on the platform of your choosing.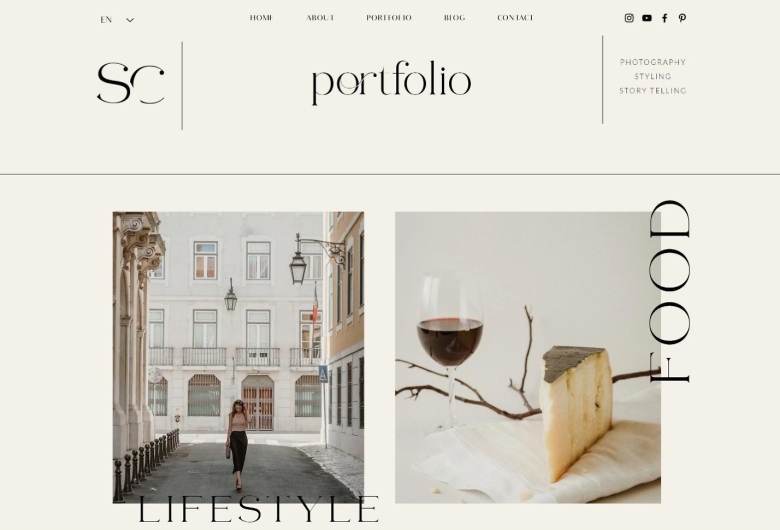 Visit website at: https://en.suvellecuisine.com/blog Suvelle Cuisine's neutral color scheme and minimalist aesthetic are perfectly suited to a blog focused on high-end fashion, lifestyle, and food.
This design shows how you can engage visitors by varying image dimensions and typography
, and by using hover effects and video. Plenty of calls-to-actions also invite readers to click and explore. Suvelle Cuisine's content complements the blog owner's separate design firm website. The Contact page links to the author's design services, but otherwise the blog keeps its own focus. This approach underscores how
you can subtly align a personal blog with your business's identity
.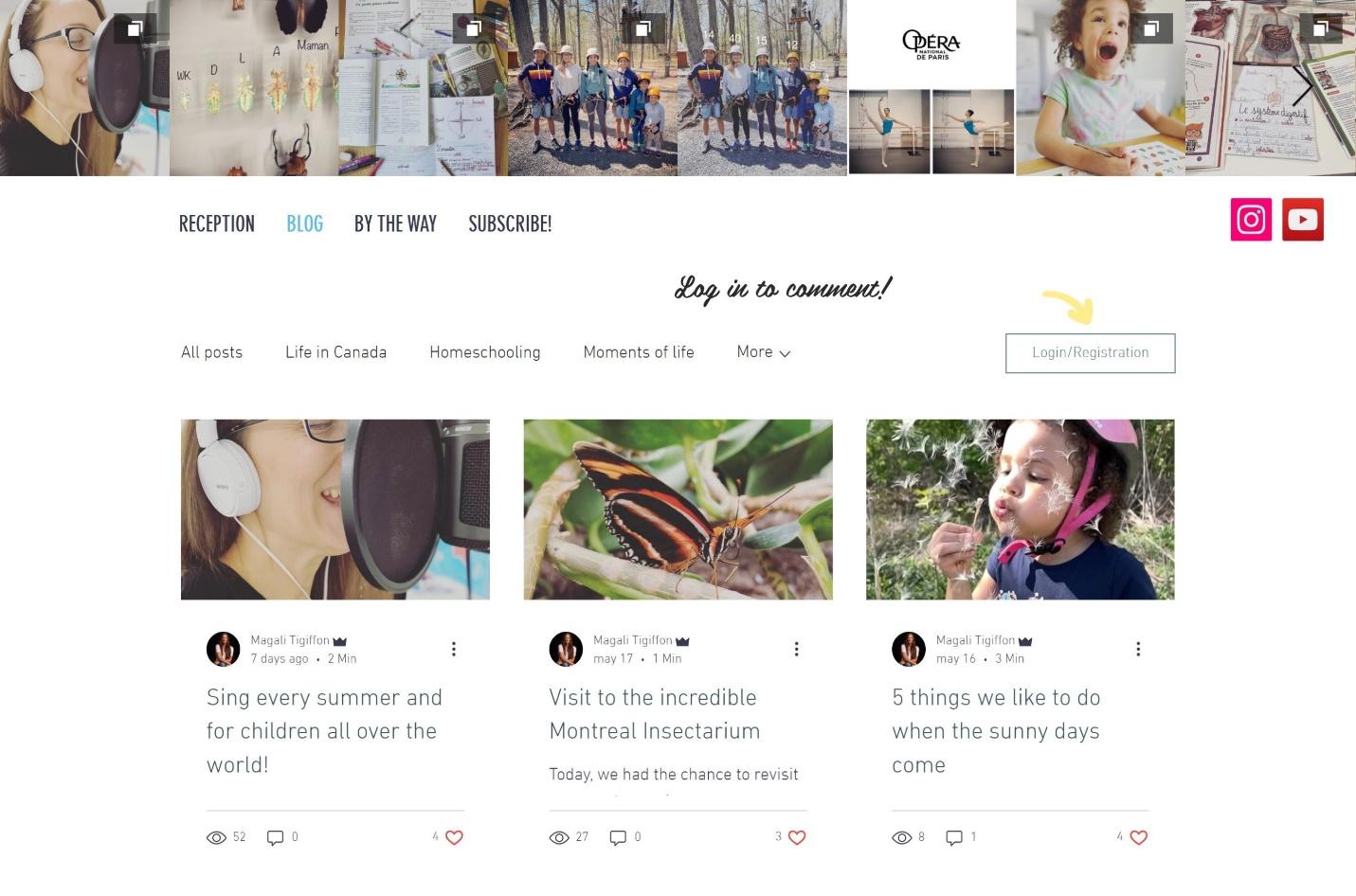 Visit website at: https://www.familyxperience.com/blog Family Xperience offers advice on parenting, education, and travel, as seen through the eyes of a French-speaking Canadian family.
This blog has content for everyone, whatever stage of parenting they're at
and whatever type of advice they're looking for. Family Xperience shows that
keeping posts short and displaying an estimated read time can hold busy readers' interest
. Most posts take just 1-3 minutes to read. This blog also demonstrates how a parenting blog can build a community of families, with visitors able to create accounts to comment on posts and discuss with other readers.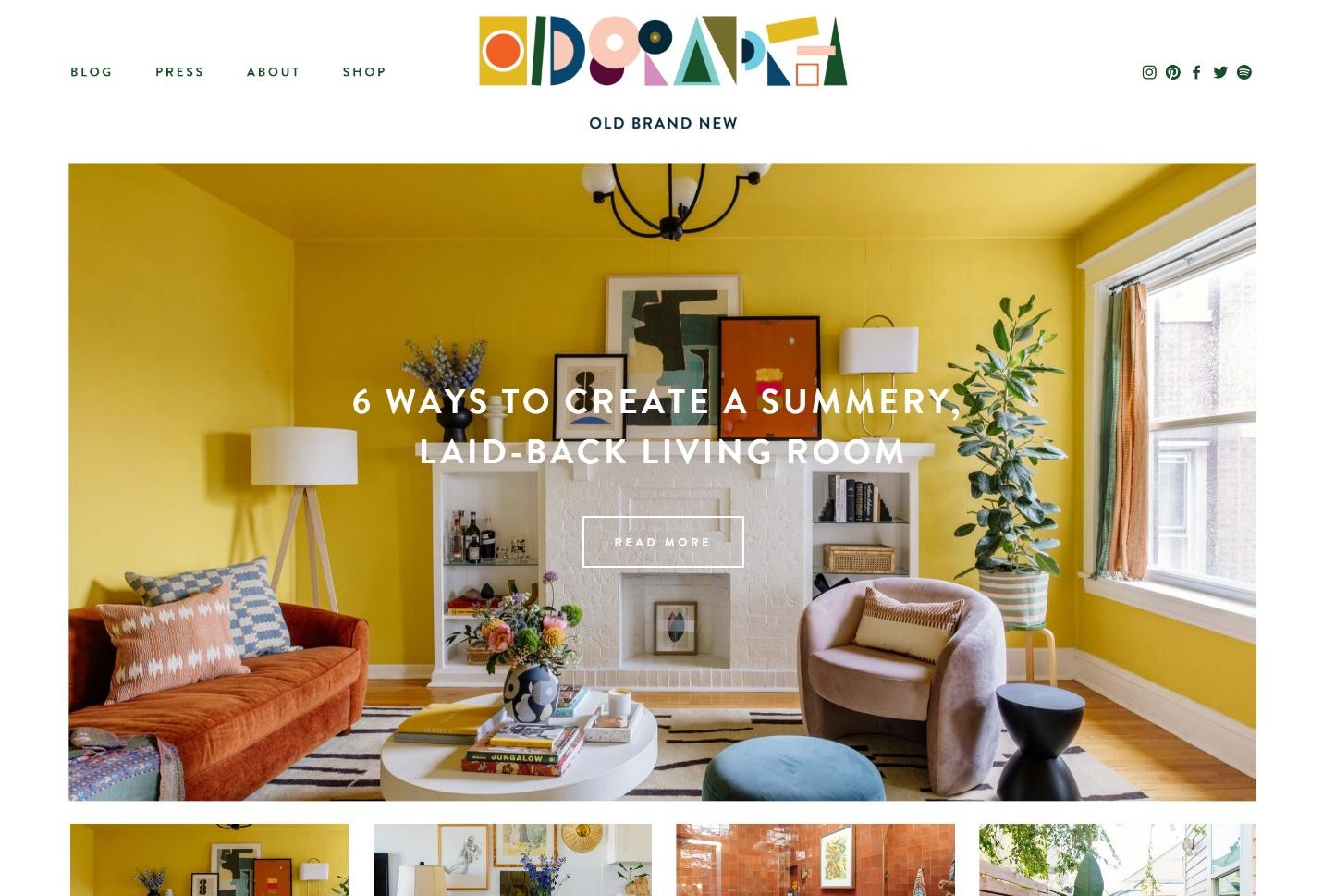 Visit website at: http://www.oldbrandnew.com/blog Cheerful colors and a bright, animated logo make Old Brand New's DIY design advice feel fun and accessible.
Blogger Dabito converts idle browsers into dedicated subscribers
by offering helpful tips
anyone can use to renovate their own space. Posts are heavy on images, light on text, and filled with useful before-and-after photos. Most posts close with a "Get the Look" section that lists links to products readers can purchase. Old Brand New's press page and focus on paid sponsored content are great examples of how you can use your professional expertise to develop a loyal, and profitable, following.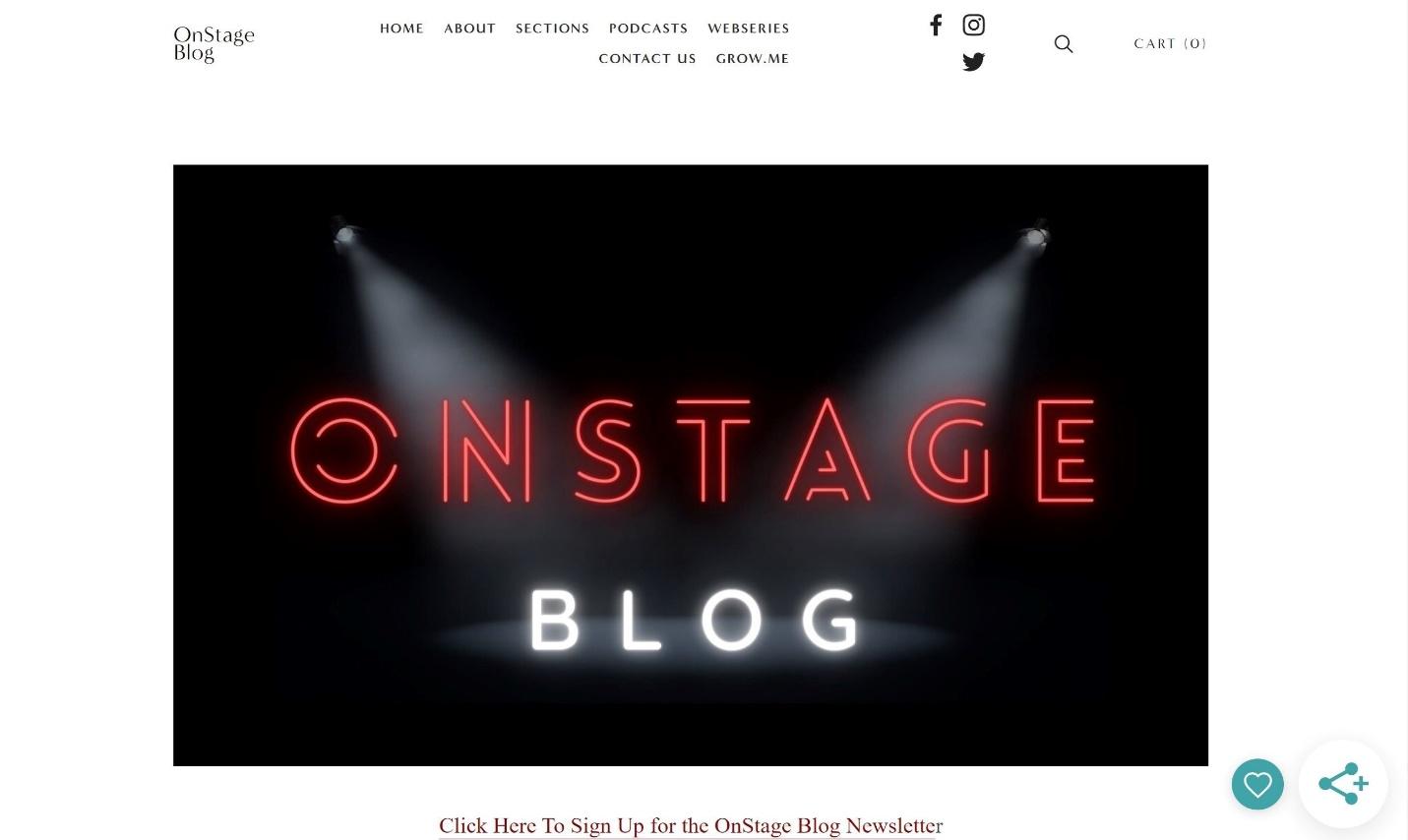 Visit website at: https://www.onstageblog.com/ If you want to launch a cultural news blog but are unsure how to begin, I suggest you take a look at OnStage, the 7-year-old brainchild of Chris Petersen. Fans are drawn in by the blog's unique mix of timely reviews, lively opinions, and entertaining podcasts about theater, acting, and the backstage world. A medley of blog posts sticks to the top of the page when visitors begin to scroll, which makes the blog feel more rich and exciting. Other
standout content includes free podcasts, a web series, and a page dedicated to theater education
. If news or commentary is your passion, take a tip from OnStage and keep your content fresh.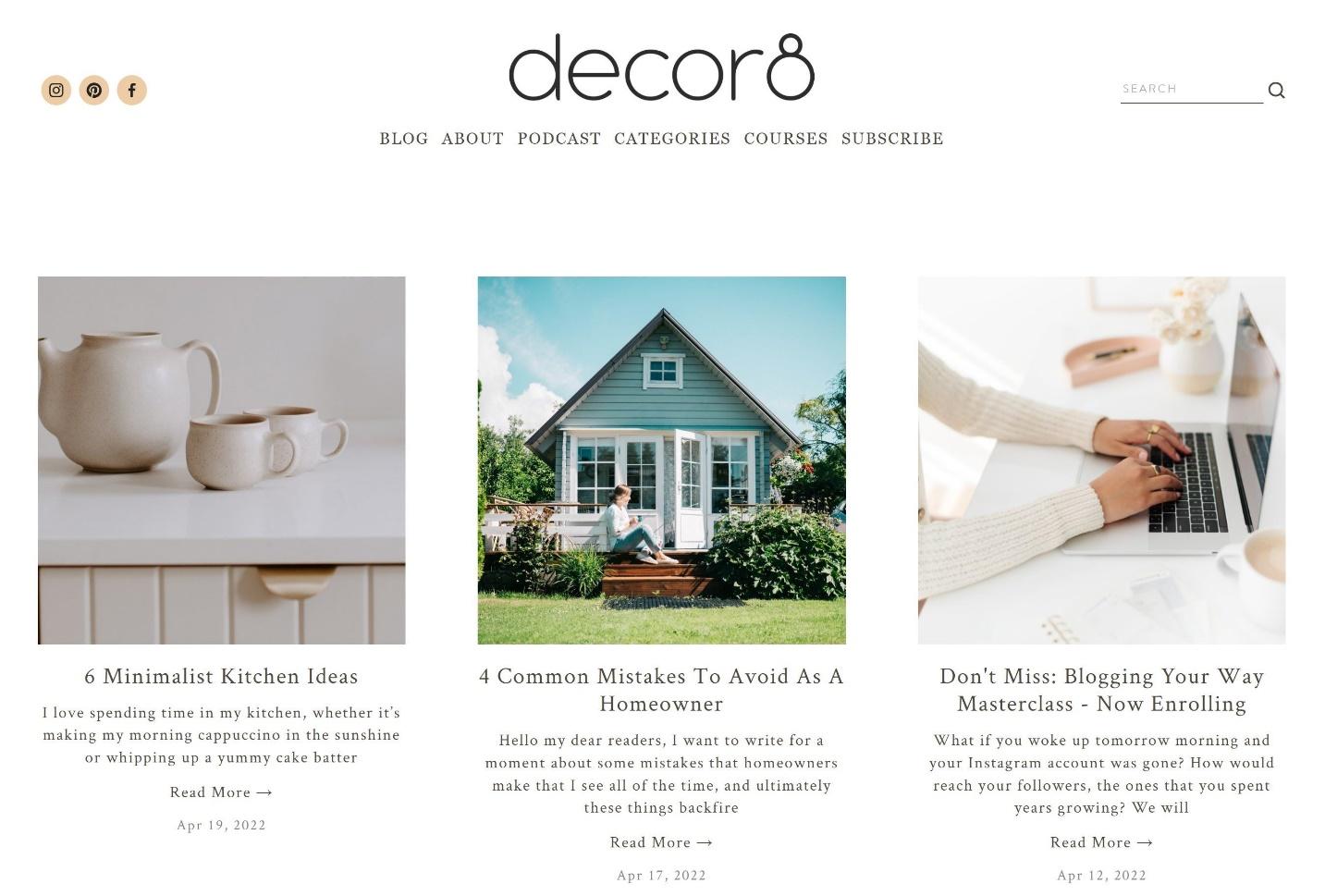 Visit website at: https://www.decor8blog.com/blog Decor8 looks like a normal interior design blog, but it's much more than that. While readers will find helpful tips on designing their home's interior,
this blog breaks from having a strict niche focus.
It also serves up how-to advice (and online courses) for every reader who dreams of making a living from blogging and social media.
Visitors can listen to a free, featured podcast embedded on the homepage
. They can also click a button to subscribe to weekly talks on interiors, lifestyle tips, and business branding. Engaging visitors with free content, while also offering exclusive member-only content, is a clever way to build a dedicated audience. It's why Decor8's e-courses sell out so quickly.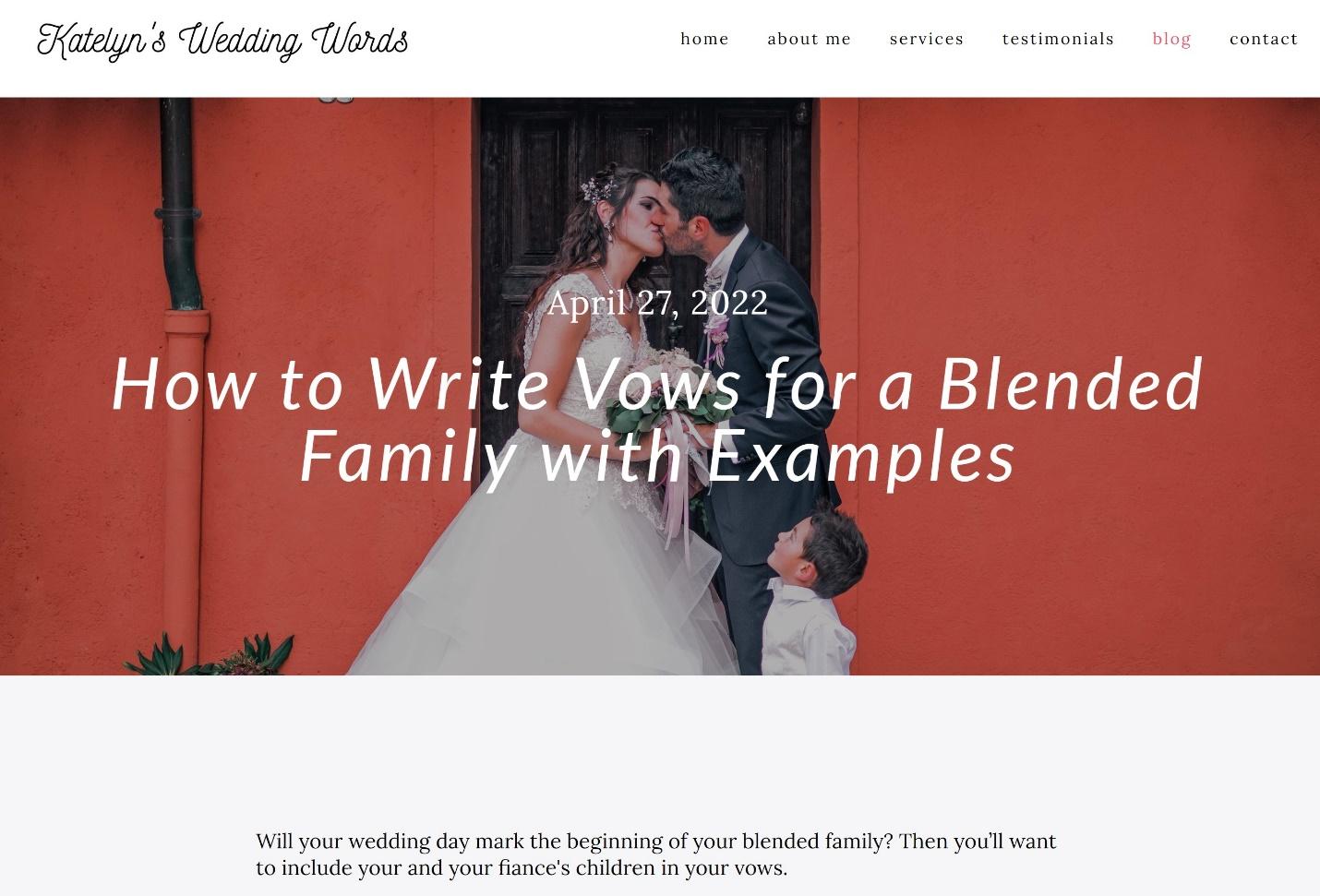 Visit website at: https://www.weddingwords.us/vow-writing-tips Katelyn's Wedding Words caught my eye because it's a great example of how a well-designed blog can turn a talent into a thriving business. If you're offering a personal service,
an introductory homepage video can be effective for establishing your authenticity
to potential clients – this blog is a prime example of that. Katelyn scatters more videos throughout the site.
Visitors checking out the FAQ can even watch couples exchanging the vows she's helped them write
. The blog posts freely share writing tips for vows and speeches, demonstrating Katelyn's credibility.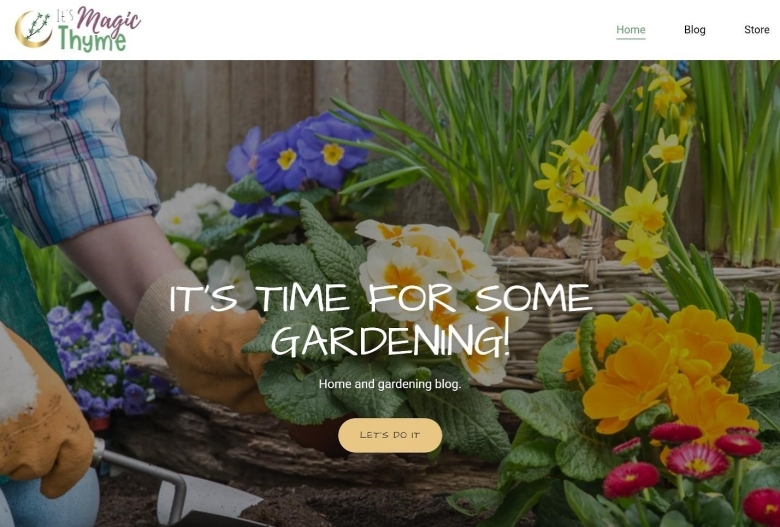 Visit website at: https://itsmagicthyme.com/ It's Magic Thyme uses its clever title to get readers' attention, which it then holds with smart advice about gardening and sustainability. The logo, color palette, and images create a warm and welcoming vibe that builds rapport with the target audience. I can't say enough about this blog's clever use of typography.
By using different typefaces, sizes, and line heights, the blogger creates a more dynamic, and pleasing, reading experience.
Another key takeaway from this blog is to embed videos and image slides in your long-form blog posts to keep visitors engaged.
3 Best Website Builders for Aspiring Bloggers
When it comes to choosing your blog builder, you'll want an all-in-one package that includes hosting, SSL certificate, and (ideally) a custom domain name. Your builder should also offer plenty of high-quality templates, an easy-to-use editor, and robust blogging features. Website builders like Wix, Squarespace, and Zyro give you all this and more, including essential SEO and analytics tools. These builders also make it easy to monetize your blog with affiliate links, a shop, ads, and more.
Wix sets the industry's standard for ease of use and customization.
Wix has over 200 unique blog templates that let you edit every element
, including fonts, colors, widgets, and layout. Wix's blogging tools let you schedule and tag posts, add video and audio, and allow readers to comment and share. You can simply click the plus sign in the editor to add new pages, like an online store. Similarly, Wix's user-friendly interface streamlines the process of turning text and images into clickable affiliate links. To cap it off,
you'll get a personalized step-by-step guide to optimizing your blog's SEO
, plus detailed analytics reports.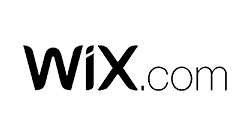 Wix is now only $4.50 per month!
Sign up for an annual plan and enjoy the savings.
7202 users used this coupon!
Squarespace is known for clean, beautiful templates that are easy to tweak and look great on any device. You can choose from seven different blog layout styles and schedule posts in advance. Its robust SEO tools are great for promoting your blog, though you'll need to pay extra for email marketing tools.
Squarespace also makes it easy to add video and podcasts to your blog posts, and you can can even optimize blog images with its image editing tools.
Squarespace offers a 14-day free trial period, which you can extend if you need more time to evaluate the platform.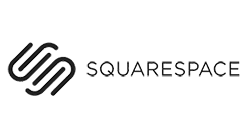 Save up to 30 % on your Squarespace plan today!
Plus get a free domain for one year!
1031 users used this coupon!
A simple interface and solid blogging tools – including multiple post styles, categories, and scheduling – make Zyro a good option for beginners.
Zyro offers a free trial, and its entry-level plan is one of the most affordable options out there
. If you're stumped for ideas, Zyro's suite of AI tools will help design your logo and blog, suggest ideas for blog posts, and even write keyword-rich content. Aside from being useful for beginners, it's just a handy way of saving time on essential SEO work.
A Great Blog Is About You or Your Brand
The most important takeaway from this list is that each blog brings a personal flair to its topic
. There are a few other ideas to keep in mind, too. Images and video keep visitors engaged, smart use of typography can create a fun reading experience, and continually updating your site with fresh content encourages readers to return. Working out what to do with your blog is, of course, essential – but realizing your vision ultimately depends on the builder you choose. Fortunately,
a great builder like Wix makes blogging easy
.
FAQ
What website builder is best for blogging?
Wix is the best all-in-one platform for bloggers, whether you're looking to launch a standalone blog or add a blog to a larger website. It takes just a few clicks to create individualized blog layouts, add videos and podcasts, and integrate social media feeds. If you're still weighing your options, check out our review of the 10 best website builders for 2023, most of which offer solid blogging features.
Can you make money blogging?
Yes. Many bloggers rely on affiliate marketing to earn commissions on products they feature in posts. You can also sell subscriber-only posts, online courses, and e-books. Bloggers with a strong following can even get paid by advertisers for sponsored content. You can also use pay-per-click advertising to get paid each time a reader clicks on an ad.
How do you choose the best topic for a blog?
It's best to choose a topic you're passionate about. Many bloggers build a loyal following by sharing thoughts based on their experience and expertise. If you choose a subject that doesn't really interest you, it's going to be harder to write content that engages readers. Once you've settled on a topic, our step-by-step guide to building a website in 2023 can help you get your blog up and running in no time.
How much will it cost to start a blog?
Launching a blog doesn't have to be expensive. You can start your blog for free with Wix, though you'll have a Wix subdomain and Wix branding on your site. You can always upgrade to a paid plan when your blog takes off. If your budget is tight, Zyro will let you build a blog and even sell products for just a few dollars a month.