it's crucial that you offer an accessible, customer-friendly online store
. But if you're new to selling online, creating a profitable website from scratch can be daunting when you consider the infrastructure necessary to run and maintain one. While online marketplaces might seem like the easiest option, they limit your opportunities to grow your brand and cultivate customer loyalty. After all, it's much harder to stand out when your business is just one name on a (very) long list.
For most B2B merchants, a website builder is the way to go.
The best B2B website builders serve as e-commerce platforms that give you direct control over creating and running your site – without needing any technical ability. That said,
not every website builder offers the e-commerce features B2B businesses need to thrive.
I've tested dozens of popular website builders to bring you
the best e-commerce platforms for making a success of your B2B business.
Short on Time? These Are the Best B2B E-commerce Platforms in 2023
Wix – Amazing marketing tools and powerful customization for B2B businesses.
Squarespace – Easy-to-use e-commerce features and visually-stunning templates.
Shopify – Advanced e-commerce tools to manage high-volume B2B sales.
What We Look For in the Best B2B E-commerce Platforms
The best platform for your B2B business is probably a website builder, but that doesn't mean that just
any
builder will do. Not only do you need e-commerce capabilities to sell your services – you also need the right tools to promote them on a platform that's proven to be reliable and effective. I made sure that all the builders on this list met the following criteria.
Powerful e-commerce features. These platforms offer the infrastructure you need to handle all types of requests efficiently. The best ones will also let you fine-tune details like custom categories and product variants, and offer sales analytics to help you identify what your customers want.
Market-proven SEO tools. B2B businesses get significantly less word-of-mouth exposure than other business types, so you'll depend a lot more on ranking high on search engines. I only included platforms that offer robust SEO tools well reviewed by users.
Blogging and marketing integrations. A great blog can demonstrate your business knowledge, highlight your innovation in your industry, and boost your online exposure. I only included platforms with effective blogging and marketing features for attracting a steady flow of clients.
Easy to use. As a business owner, you're probably doing the work of a small team as it is. All the builders on my list are beginner-friendly, so you won't need to become a coding savant/graphic designer as well.
Professional templates. Potential customers are more likely to trust the quality of your products if these are presented on a well-designed website. All of these builders have prefessionally designed templates that make it easy to build a high-quality site.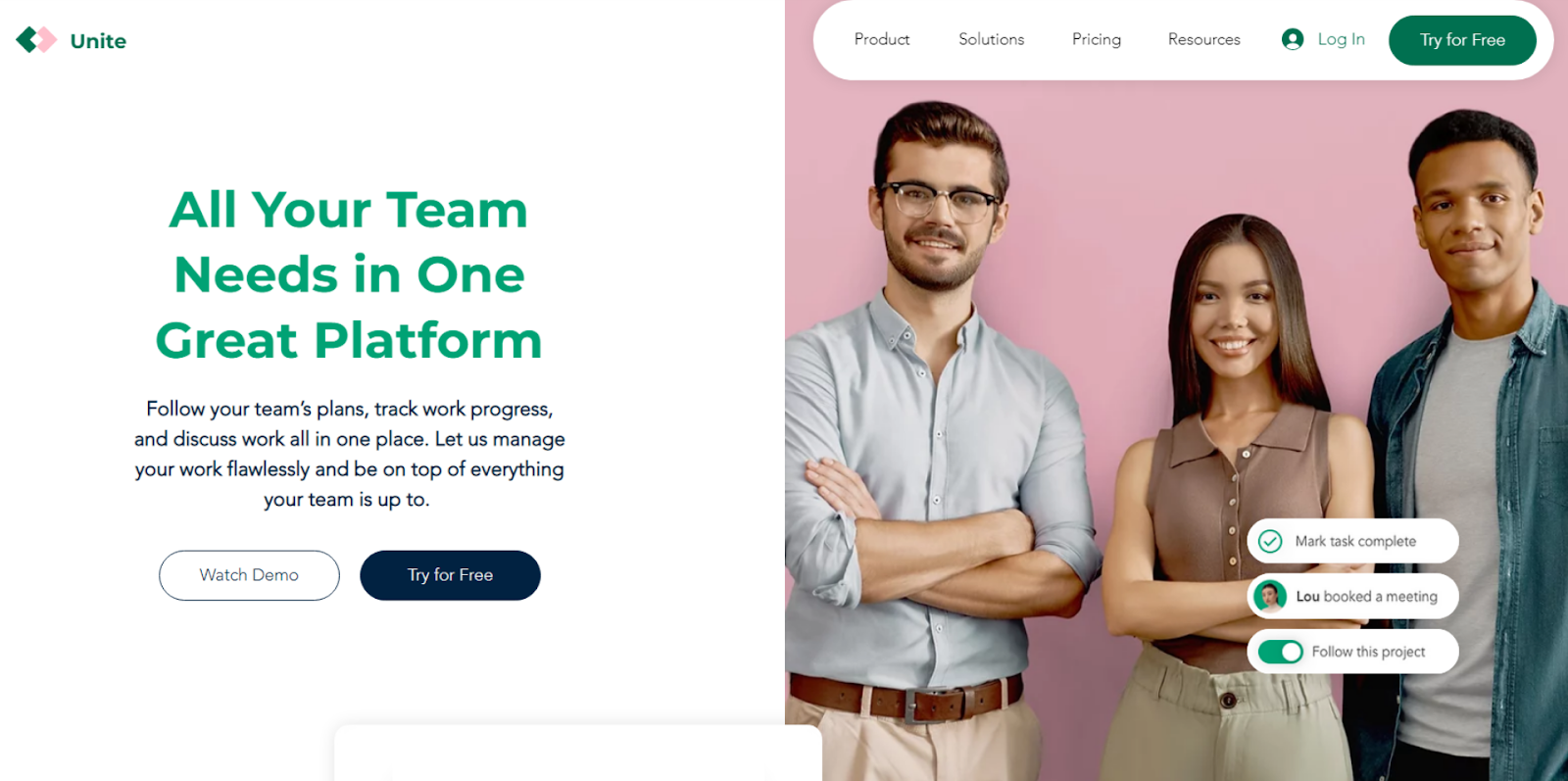 Wix's unique combination of highly customizable templates for B2C and advanced e-commerce features for B2B makes it ideal for all types of business models – from pure B2B companies to those catering to both consumers and businesses alike. Thanks to its intuitive drag-and-drop editor and
800+ high-quality templates,
Wix makes it incredibly easy to design an appealing customer-facing site
. Its broad offering of design elements, from custom fonts to royalty-free stock photos and attractive animations, allows you to build your site exactly how you want it. It's not all about design, though – Wix's e-commerce plans come with tons of
features for reaching and winning more customers
. You get abandoned cart recovery, loyalty programs, multichannel selling (on online marketplaces and social media platforms), and more. Best of all, these features are incredibly simple to set up.
If you're going with Wix, I recommend the Business Unlimited plan
, which allows you to set up customer accounts, handle payments in multiple currencies, and even sell on multiple online marketplaces simultaneously to really expand your customer reach.
Features
Drag-and-drop editing. Wix's versatile drag-and-drop editor offers a wide choice of elements, so you can design the perfect website for your business with ease.
Hundreds of integrations. With a large library of 300+ proprietary and third-party apps and integrations, Wix lets you expand your site's functionality and create a frictionless workflow by integrating any e-commerce tools you already use.
Item success tracking. Wix provides useful analytics for the performance of your items over time. This information can be incredibly helpful for orienting your business toward your best-selling products.
Custom SEO quiz. You can access Wix's SEO setup checklist at any time. Just answer a few questions and Wix will give you actionable information to improve your search engine rankings.
Read our expert Wix review
for more details.
SEO tools

Personalized SEO assistance
Advanced SEO features

Marketing features

Email marketing
Social media manager
Marketing integrations

Storage space (on cheapest e-commerce plan)
20 GB
Starting price (e-commerce enabled)

$

16.00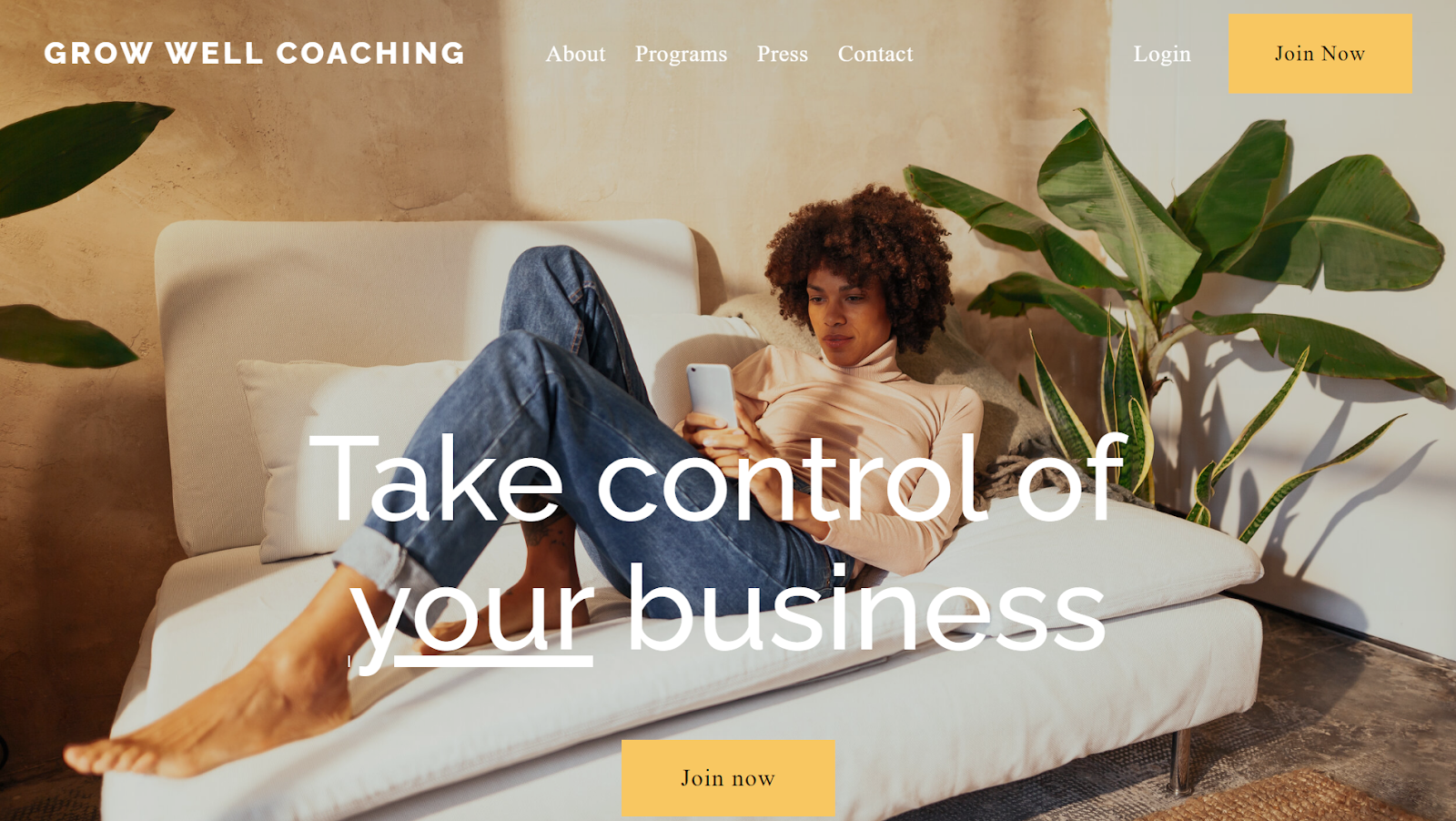 First impressions are important. A lot of business owners and decision makers will decide whether to go with you almost immediately after seeing your website. Thankfully,
Squarespace's highly customizable website building experience emphasizes elegant, minimalistic designs.
Your B2B site will benefit from expertly designed templates and tons of third-party extensions. Squarespace also offers
one of the most robust toolkits for e-commerce
, which includes advanced features like automatic tax calculation, the ability to create distinct shipping zones, customizable discounts, and more. If you want a fully functional B2B website experience,
I recommend going with Squarespace's Basic Commerce plan.
It's the cheapest e-commerce plan available, but that doesn't mean it's scant on features. Even the Basic plan lets you add a secure check-out to your website, allows clients to create an account, unlocks powerful marketing tools, and much more.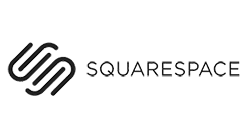 Save up to 30 % on your Squarespace plan today!
Plus get a free domain for one year!
1031 users used this coupon!
Features
Advanced analytics. Squarespace gives you access to a full analytics dashboard that includes information about your best-selling products, your sales trends, and more.
Review pages. Increase your credibility by showing customer reviews under product descriptions.
Over 140 templates. Squarespace offers more than 140 expertly designed sleek and modern templates to help you build your site.
Product subcategories. If you offer variations of the same product or service, you can create as many custom subcategories as you want. Not only does this enhance the shopping experience, but it also increases the visibility of your products or services to potential customers.
For more,
check out our in-depth Squarespace review
.
SEO tools

Basic SEO tools
SEO learning tools
Access to SEO analytics

Marketing features

Email marketing
Social media manager

Storage space (on cheapest e-commerce plan)
Unlimited
Starting price (e-commerce enabled)

$

23.00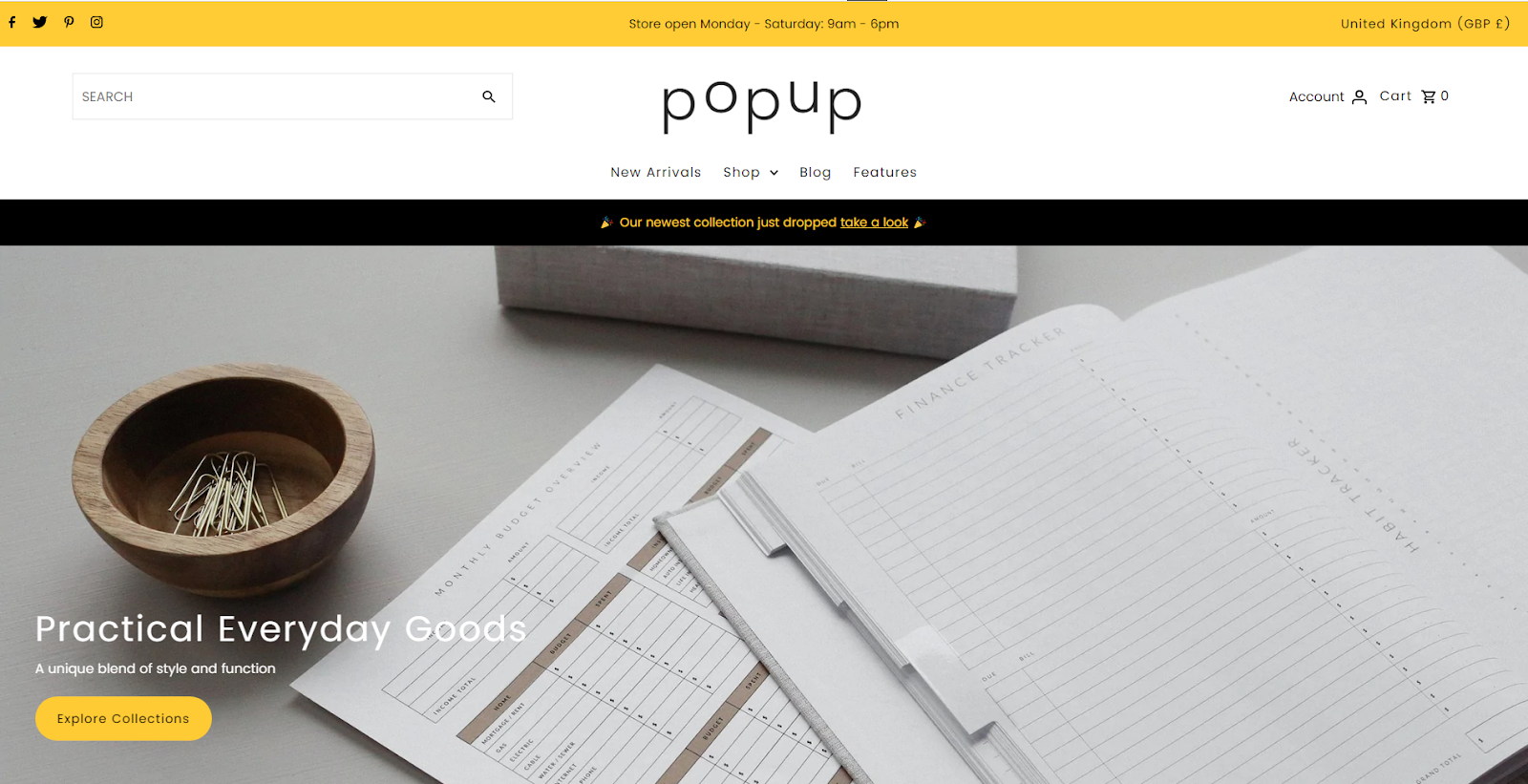 If you want to position yourself as the go-to supplier for a seasonal or niche product, chances are you'll have to process lots of bulk orders.
Not every e-commerce platform can handle that kind of sales-volume, but Shopify can.
What's more,
Shopify offers advanced features to fine-tune every aspect of your customer's buying experience
, including product variants, custom collections, product-specific SEO settings, and more. It even has options for bulk-editing different products, selling on international markets, and wholesale selling. When it comes to customizing your site's design, Shopify isn't the most flexible option out there. However, this is mostly compensated for by Shopify's
large selection of professional and modern templates
.
The Shopify plan is ideal for most business owners.
At
$
79.00
per month, it's a little on the expensive side, but with five available staff accounts, advanced reporting capabilities, and time-saving process automations, it more than merits its price tag. You can even get access to dedicated B2B features like specialized themes and APIs with the Shopify Plus plan. At a whopping $2,000/mo, though, only large B2B businesses are likely to make a return on this investment. Luckily,
Shopify is powerful enough that even mid-to-large B2Bs will be more than satisfied with the standard feature set.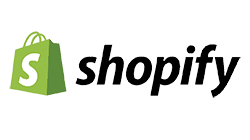 Save up to 25 % on your Shopify plan!
Limited-time offer - Don't miss it!
293 users used this coupon!
Features
Wholesale integrations. Shopify includes specialized integrations to help you sell wholesale. You can sell on the Handshake marketplace or create your own storefront.
Strong security features. Shopify's fraud analysis features help to identify and gather evidence of fraudulent transactions. If the cardholder's bank recognizes a chargeback as fraudulent, Shopify refunds the full amount to your bank.
Sales reports. Shopify's detailed sales reports help you track every customer's buying habits over time.
Specialized staff accounts. If you manage a team, the option to add several staff accounts with custom permission levels can take a lot of work off your shoulders.
Want to learn more?
Check out our full Shopify review
.
SEO tools

Basic native tools
Advanced SEO integrations

Marketing features
Email campaign automation
Storage space (on cheapest e-commerce plan)
Unlimited
Starting Price (e-commerce enabled)

$

29.00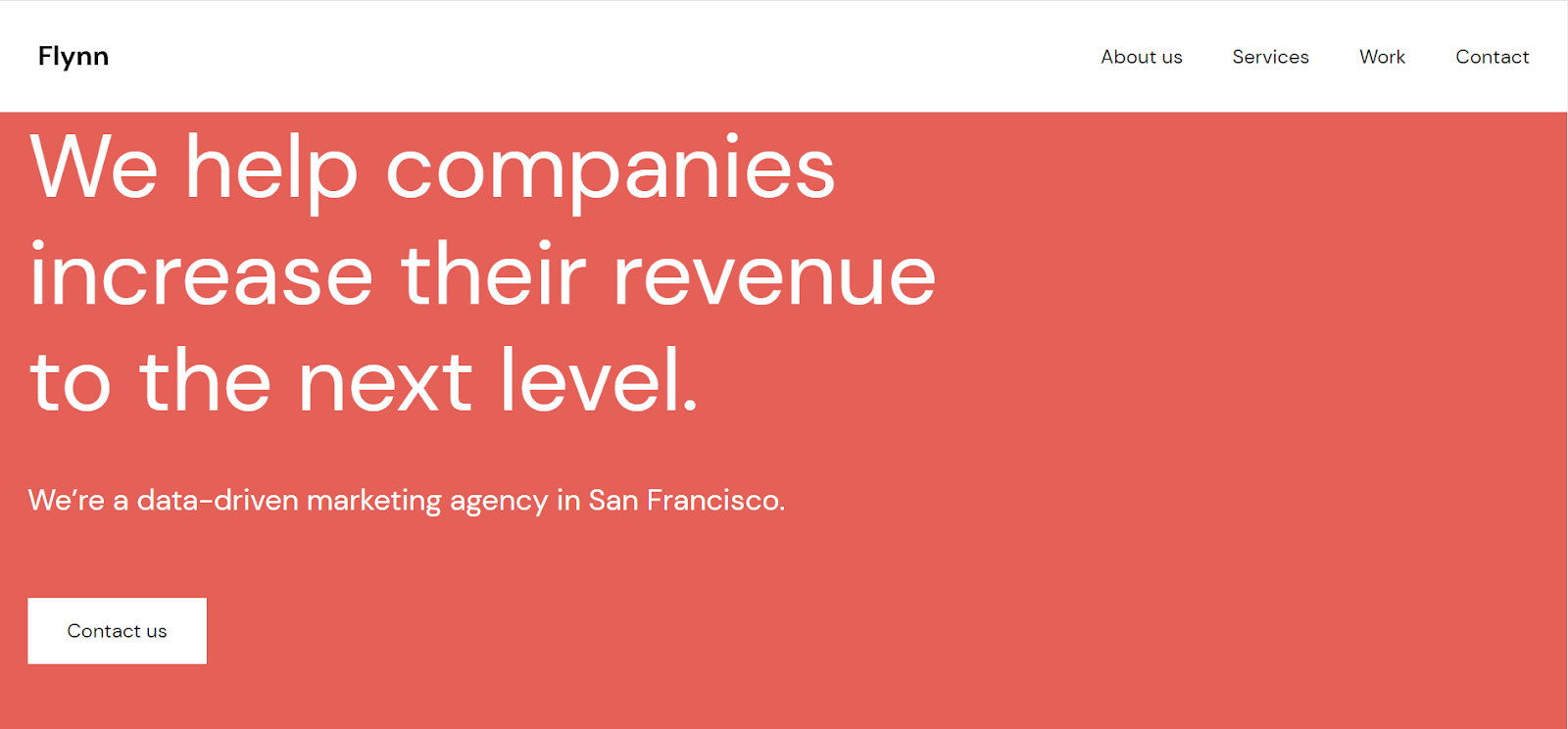 If you don't have a lot of experience with e-commerce platforms, Zyro is a great option for beginners. Not only is it an intuitive website builder, but
Zyro uses advanced AI technology to help you create SEO-friendly content
. With Zyro's AI content generator, you can get a head start on writing content for your blog posts or "About Us" page. You'll also be able to use its AI logo maker for help with branding, while
its heatmap tool will reveal the parts of your site visitors are likely to find most visually compelling.
Although Zyro offers pretty basic SEO tools, it does have a very easy-to-use e-commerce dashboard.
If you plan to sell online, then you should go for the Business plan
. It's not quite as fully-featured as the previous entries on this list, but it gives you everything you need for a wonderfully user-friendly site-building experience.
Features
Unlimited storage. Zyro offers unlimited storage for a surprisingly low price. This means you can upload as many pictures and videos as you like without fear of running out of space.
Free AI heatmap. One of its best AI features, Zyro's heatmap shows you where on each page your visitors' attention is most likely to be drawn. This helps you design pages that deliver a great user-experience and maximize sales.
Full inventory management. Zyro offers easy-to-use tools to help you categorize your products, keep track of inventory, and manage restocking.
Visitor remarketing. Zyro will help you identify people who visited your site without making a purchase and let you run targeted ads to help you re-engage them.
Read our in-depth review
for more on Zyro's features.
SEO tools

Basic SEO customization
Automatic SEO adjustments

Marketing features

Free business email (for 3 months)
Basic social media management

Storage space (on cheapest e-commerce plan)
Unlimited
Starting price (e-commerce enabled)

$

4.41

BigCommerce is one of the largest, most versatile e-commerce platforms available.
Its features include inventory management, customer tracking, advanced reporting options, and even
dedicated features for B2B sellers
. When it comes to desinging your store,
BigCommerce offers a large selection of professional templates with third-party options available
. None are as customizable as Wix templates, but you can definitely give your website a unique spin. So, if BigCommerce has so much to offer, why isn't it higher on this list? The answer is pretty simple: BigCommerce isn't (simple, I mean).
If you're planning on building a B2B e-commerce website with BigCommerce, you might need an experienced website builder on your team
or, at the very least, plenty of time to learn to use the platform. If you have the time and resources to spare to get the most out of this platform, feel free to contact BigCommerce directly. They will provide you with a custom price based on your specific needs.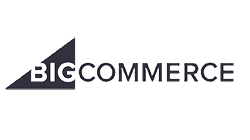 Save up to 10 % on your BigCommerce plan!
Limited-time offer - Don't miss it!
68 users used this coupon!
Features
B2B specialized features. BigCommerce is one of the only platforms on this list with features specialized for B2B businesses, such as B2B-friendly shipping and CRM integrations.
International selling support. If you want to expand beyond the domestic market, BigCommerce offers tools like currency conversion and a shipping calculator to help you make international sales.
Multiple storefront support. Some B2B businesses could benefit from having multiple storefronts covering different aspects of their business. If this is you, BigCommerce offers tools to help you manage multiple sites easily.
Checkout customization. BigCommerce enables you to customize your checkout page to align with your branding, which is a small detail that can greatly contribute to establishing your credibility.
Read our in-depth BigCommerce review
for more.
SEO tools

Basic SEO tools
Powerful SEO apps

Marketing features
Tons of marketing apps
Storage space (on cheapest e-commerce plan)
Unlimited
Starting Price (e-commerce enabled)

$

29.00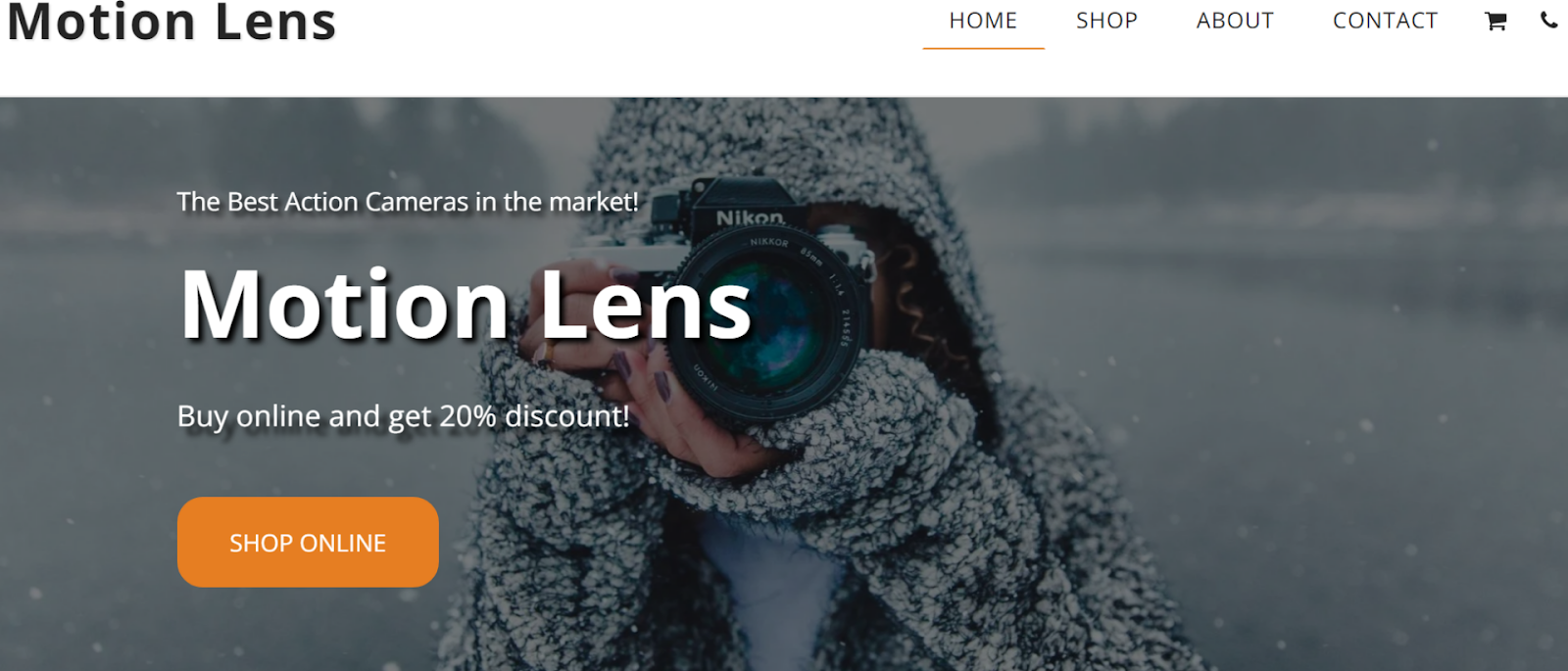 If you're already well established in your industry, creating a world-class website might not be at the top of your priority list.
That's where SITE 123 comes in – it's the ideal e-commerce platform if you need to get a site up and running in a matter of minutes.
Everything about its design philosophy is oriented towards being efficient and simple. It's not the most advanced platform out there, but it does offer basic e-commerce, marketing, and SEO tools to help your business grow. There are only two plans available, and
only the Premium plan will let you set up an online store.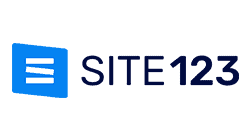 This Black Friday/Cyber Monday, SITE123 is 50 % OFF!
Save 50 % when you sign up for SITE123's annual plan
76 users used this coupon!
Features
Benefits for large stores. SITE123 doesn't put a cap on the number of products you can add to your store or the amount of orders that you can handle at any given time.
Display your reviews. If you have any products you're particularly proud of (and your customers agree), you can display reviews on your product pages to prompt potential customers to make a purchase.
Useful third-party integrations. While SITE123 may not stand out as the most advanced builder available, its integration with third-party software provides ample opportunities to enhance its capabilities. For instance, you can seamlessly incorporate analytical tools, live chat functionality, and advanced website building features into your site.
Multilingual support. If you aim to attract a global audience, SITE123 provides resources to craft versions of your site in various languages, and even to generate custom SEO for search engine results in multiple languages.
For more details,
read our expert SITE123 review
.
SEO tools
Basic SEO tools
Marketing features
Email marketing
Storage space (on cheapest e-commerce plan)
10GB
Starting price (e-commerce enabled)

$

12.80
Choose the Best B2B Ecommerce Platform for Your Business
E-commerce offers a great way to reach more customers, but to run a successful B2B website without being a technical wizard, you'll need to use the right B2B e-commerce platform.
By using a website builder, you can establish a brand presence, manage marketing campaigns, and get the analytic tools you need to keep driving sales.
You'll also get to keep that hefty chunk of your profits that online marketplaces tend to demand. If you are looking for a highly customizable e-commerce platform that provides a great user experience,
Wix is the best choice
.
Its mix of design flexibility and powerful e-commerce tools means you can even cater to the B2C and B2B markets simultaneously. For an elegant, sleek design that speaks to luxury brands and retailers,
you can't beat Squarespace's stunning designs
.
It also comes with powerful marketing tools to expand your customer base. Finally, if you process bulk orders or a high volume of transactions,
Shopify has the capacity to handle your needs
.
The table below shows how the different platforms stacked up against each other in my tests.
Free Plan
Best Feature
Best For
Starting Price
Wix

✔

Beginner friendly with incredible design freedom
B2Bs looking to create a great customer experience

$

16.00

Squarespace

✘

Over 180 professional, visually-stunning templates
Those looking for an elegant site with intuitive e-commerce

$

23.00

Shopify

✘

Easy-to-customize templates with advanced e-commerce tools
High-volume businesses

$

29.00

Zyro

✘

Powerful AI tools that help with site content and design
B2Bs that need to grow their presence rapidly

$

4.41

BigCommerce

✘

Dedicated B2B features
Technically-minded merchants looking for a versatile tool

$

29.00

SITE123

✔

Beginner-friendly website building with advanced multilingual integrations
B2B Businesses looking to get online ASAP

$

12.80
FAQ
What is a B2B e-commerce platform?
A B2B business sells products to other businesses instead of consumers. A B2B e-commerce platform is simply an online platform with the tools B2Bs need to find customers, run marketing campaigns, and sell their products online. One of the best ways to run your B2B business is by building a website, which you can learn more about in our complete guide to website building in 2023.
Do I need to use a B2B platform?
Theoretically, you could use an online marketplace like eBay or Amazon to sell your products, or simply keep your business brick-and-mortar. However, this could keep your business from reaching its full potential. A B2B e-commerce platform can provide the ideal tools for running your business, and website builders make the process incredibly simple. Even if you lack technical skill, a website builder will allow you to create a unique website where you can establish your brand, grow your business, and manage your sales using easy-to-use built-in tools.
What is the best B2B e-commerce platform?
There is no single best platform for all B2B merchants. The ideal platform for your business will depend on your size, goals, and immediate needs. For most, website builders will do a far better job at meeting your needs than other kinds of platforms, such as online marketplaces. My top recommendation is Wix. This website builder gives you comprehensive control over both your site's design and e-commerce features, which means that you can build exactly the online store you want.
Is Shopify a B2B platform?
Shopify is an e-commerce platform that offers amazing versatility for merchants of all kinds, including B2Bs. When used as a B2B platform, it gives you all the features you need to build an online store tailored to your business. In particular, B2B businesses benefit from its powerful infrastructure, dedicated wholesale capabilities, and extensive product customization options.