They lack features that will help you
drive traffic, build high-quality backlinks, and become a trusted source for the products you want to sell.
While most builders let you customize meta titles, alt tags, and URLs, these basic SEO steps will only get you so far. The
best builders for affiliate marketers offer advanced SEO tools, detailed analytics data, and helpful marketing features
to enhance performance. They also make it easy to create a visually appealing website and regularly update content to keep it fresh and engaging. After all, if your content gets stale, the traffic you worked so hard to build may drop off. Having
tested dozens of popular builders to find the best options for Amazon affiliates, I know which ones offer all the features you'll need
. Keep reading to learn which one is right for you.
Short on Time? These Are the Best Website Builders for Amazon Affiliates in 2023
Wix – Well-rounded builder that easily integrates with your Amazon affiliate account.
Squarespace – Top template designs plus built-in third-party integrations.
Hostinger Website Builder – Best use of AI for website design, content, and optimization.
What We Look for in the Best Website Builders for Amazon Affiliates
Successful affiliate marketing is about traffic and trust. Accordingly, these are the features I focused on when evaluating website builders for Amazon affiliate stores:
SEO-friendly features and analytics data. Affiliate marketers need consistent traffic to succeed, and it's best if you can secure organic, keyword-driven traffic. Every builder on my list gives you the data and tools to increase your traffic flow using SEO.
Broad selection of templates. Designing a website that appeals to your niche market is best if you want to create a profitable business. Offering lots of choice, as these builders do, makes that much easier.
Intuitive, easy-to-use editor. The easier it is to design your website, the more time you can devote to crafting the informative content that attracts a core audience. The six builders on my list all have editors that even beginners can use.
Fast–loading websites that are user friendly. Clunky navigation and slow page load may encourage visitors to abandon your site and go elsewhere. Fast-loading websites also rank higher in search results, so it's important to choose a builder that offers fast uptime.
SSL certificate and custom domain. A website without an SSL certificate looks questionable and unprofessional. Each builder I recommend includes a free SSL certificate with an entry annual paid plan and a custom domain name.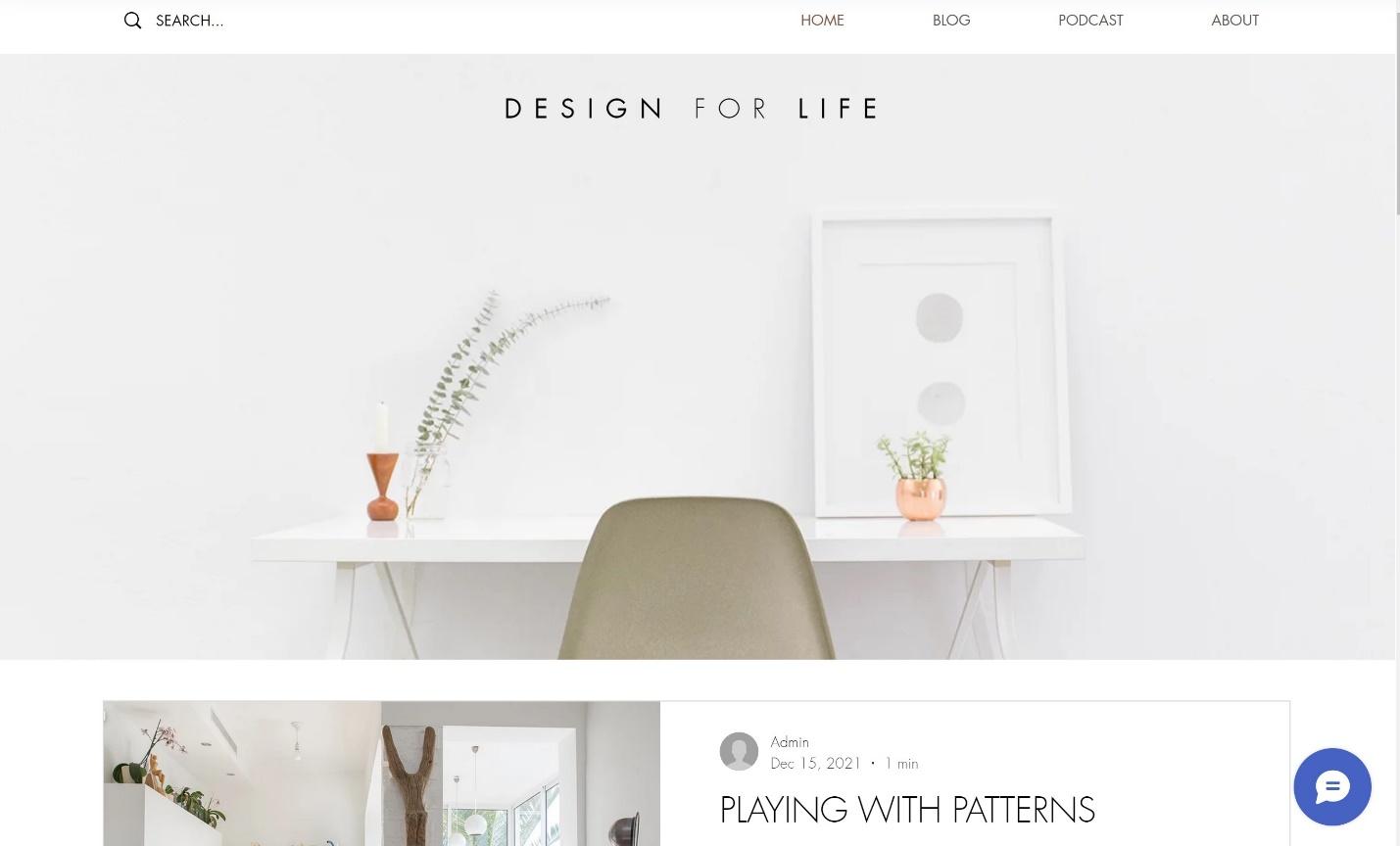 No other builder makes designing a website and integrating an Amazon Associates account as straightforward as Wix does.
Wix's vast library has
800+ templates in popular affiliate marketing categories
,
like beauty, pet care, technology, and home goods. Once you've selected your template,
the drag-and-drop editor streamlines customization.
Once you're up and running,
built-in and third-party SEO and marketing tools
help you understand how visitors interact with your site, evaluate the success of marketing campaigns, and optimize your content. The
Wix App Market also has tons of apps to further enhance your site and grow your audience.
Many are free or have free plans. You can
start with a free Wix website
, though it makes sense to upgrade to a paid plan when your site takes off to connect your own domain name and remove Wix's branding.
Features
Wix app for Amazon affiliates. The free Wix Amazon app integrates with your Amazon affiliate account in a few clicks. It's available in 240+ countries around the globe – though not yet in the US.
Personalized SEO setup plan. Get a step-by-step plan from the Wix SEO Wiz with suggestions that can help you increase your website traffic and rank higher in search engine results.
Website design solution. If you're unsure how to begin building your website, you can turn to Wix ADI. After you answer a few questions about your goals and design preferences, it will generate a custom website with content and images.
Prompt engagement with site visitors. Wix lets you set up auto replies to subscription sign-ups, emails, live chat, and product inquiries. This is great for helping you foster rapport with users and grow your business.
Read our expert Wix review for more details
.
SSL Certificate
Yes
Free Custom Domain
1 year, with an annual plan.
Bandwidth and Storage
Business plans include unlimited bandwidth, storage from 20-50GB
Starting Price

$

16.00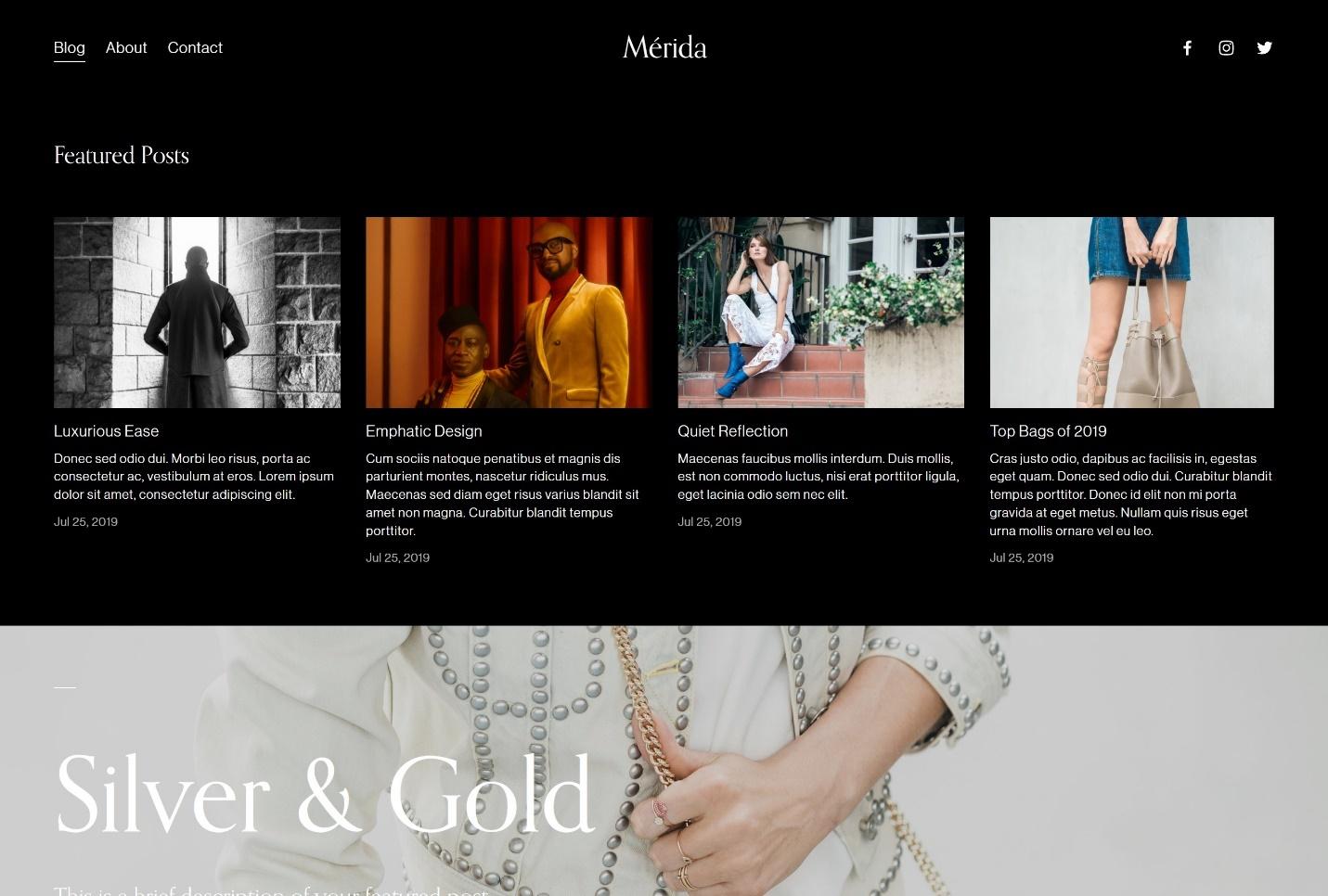 When you choose Squarespace for your website, you'll have access to
hundreds of striking, fully responsive templates
that will show the Amazon products you promote at their best.
But design alone isn't what makes Squarespace one of the best builders for Amazon affiliates. While a great first impression is key to keeping visitors on your site,
Squarespace also gives you robust blogging, marketing, and analytics tools
to boost traffic and drive conversion. An affiliate marketing site also needs high-quality images to increase user engagement. Fortunately, the
Squarespace photo editor lets you crop images, add color filters, and adjust aspect ratio, saturation, brightness, and contrast.
This makes it easy to perfect your photos directly in the website builder. Squarespace doesn't have a free plan, so it might not be right for you if you're on a very tight budget. But
it does have a 14-day free trial
and, when you take everything into account, Squarespace offers great value compared to other builders.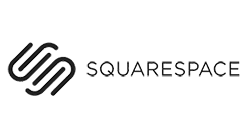 Save up to 30 % on your Squarespace plan today!
Plus get a free domain for one year!
1031 users used this coupon!
Features
Branded email marketing. Squarespace email layouts make it easy to communicate with your followers and share news about new products, seasonal sales, or the latest blog post. Just select a layout, then customize the design elements and overall style to align with your website and keep your messaging consistent with your brand identity.
Video design simplified. Even beginners can design professional product testing/how-to marketing videos that align with their brand by using the Squarespace Video Studio App's (iOS only) guided templates and helpful tools. It's included with all plans, and you can test it during your 14-day free trial.
Custom logo design. The Squarespace logo-making tool will create a custom logo in minutes that can help you establish a unique, recognizable brand identity. Easy-to-use editing tools let you change the layout and personalize the design with icons, taglines, custom text, and colors.
Detailed analytics. Squarespace gives you an overview of activity on your site, including acquisition (traffic sources, search keywords), engagement (popular content, clicks, and conversions), audience growth, and geographic location. If you prefer, you can integrate Google Analytics and Google Search Console to manage your rank in search results.
Learn more from our in-depth Squarespace review
.
SSL Certificate
Yes
Free Custom Domain
Yes, 1 year with every plan
Bandwidth & Storage
Unlimited on all plans
Starting Price

$

16.00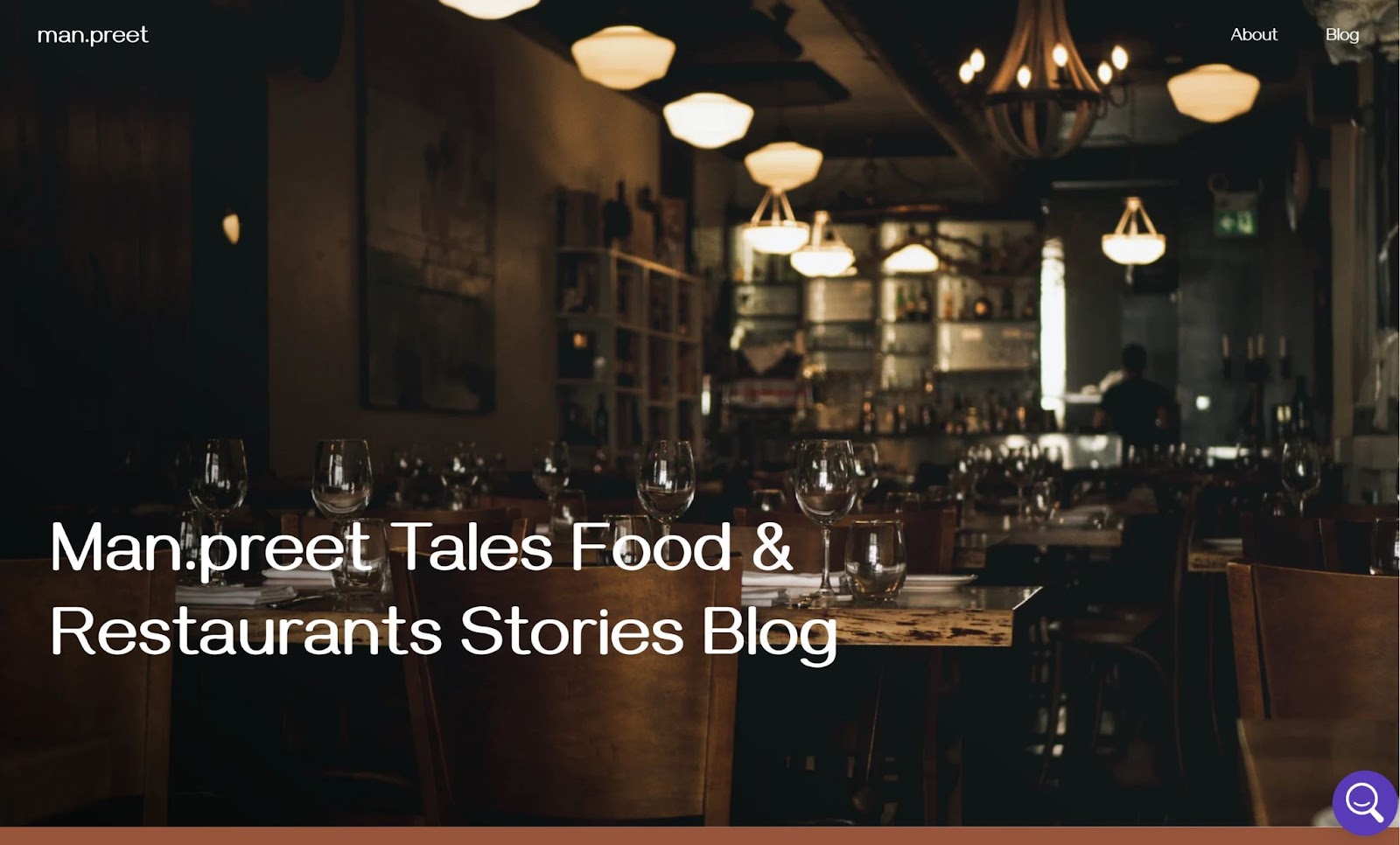 The adage "you get what you pay for" doesn't really apply to Hostinger Website Builder, because
Hostinger gives you a lot for a reasonable price: a good template selection, key features, and a suite of AI (artificial intelligence) tools
that help with website design, content, branding, and SEO optimization. The
most useful smart tool for affiliate marketers is the AI Heatmap
, which creates a visual representation of how visitors will interact with your website. You can use Hostinger's Heatmap to gather information while you're designing your website and once it's live. This nifty tool is great for maximizing conversions and optimizing placement of Amazon products. Hostinger also
doesn't limit the number of product images, audio, or videos you can add,
which is a major plus. While there's no free plan,
the basic plan costs just a few dollars a month
. Alternatively, you can test the service, as I did, using the 14-day free trial.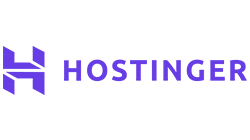 Save up to 85 % on your Hostinger Website Builder plan today!
Limited-time offer - Don't miss it!
65 users used this coupon!
Features
Digital marketing integrations. It's easy to add tools to improve your site's search ranking, get insight into how visitors interact with your content, and reduce your bounce rate.
Help with blog topics and content. If you need inspiration, the AI writer will suggest blog topics and generate keyword-rich sample content to get you started.
High-quality photo formatting. Hostinger automatically resizes images without reducing quality, so products always look their best on any device. You can also use Hostinger's photo editing tools to remove distracting backgrounds and upgrade images from low to high resolution.
Customized privacy policy. To sell Amazon products, you have to post a privacy policy on your website. Hostinger will develop a legally sound privacy policy for your website that meets global standards.
See our expert Hostinger review for more.
Free SSL Certificate
Yes
Free Custom Domain?
Yes, 1 year with all yearly plans
Bandwidth & Storage
Unlimited on all plans
Starting Price

$

2.49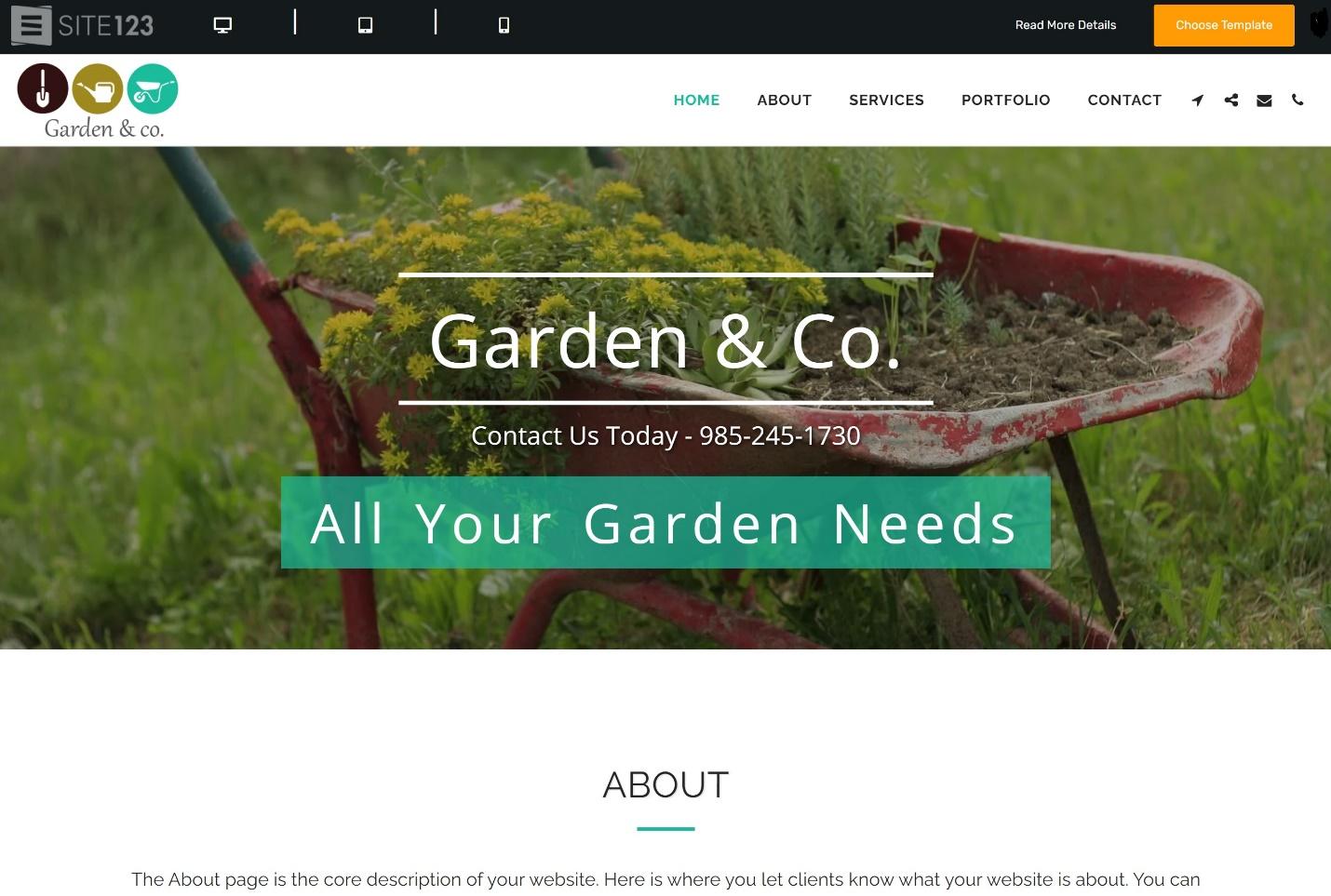 Digital publishers, content creators, and service businesses can use SITE123 to build a website with minimal effort. It offers almost
200 fully responsive templates
, and its editor is the most beginner friendly of any I've worked with.
There's also
a decent app market, stocked with
plenty of add-ons
like Google Analytics, Google Search Console, Facebook Pixel, and Twitter Conversion Tracking. All of these are great for improving SEO.
The free plan is a good option if you're just starting out.
As you build trust and an audience, I'd recommend upgrading to remove ads and get a custom domain to make your site look more professional. A
basic Premium plan also adds
e-commerce features
that can make it easier to get an affiliate marketing program up and running.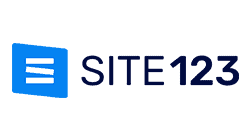 Get 40 % OFF SITE123
Save 40 % when you sign up for SITE123's annual plan
76 users used this coupon!
Features
Built-in tools for affiliate marketers. The new SITE123 Text Edit tool lets you use code-based customizations, embeds, and links to add Amazon products to your website.
Automatic site translation. With a paid plan, you can design a multilingual website so visitors can view your content in their preferred language – including more difficult to translate right-to-left languages.
Blog features. SITE123's blogs and media sites have the capacity to host several contributors. Furthermore, our platform empowers followers to engage with content by liking, commenting, and sharing, thus aiding in the process of building an audience.
Social media integrations. You can add links to any social media platform to engage and connect with followers across multiple channels.
Learn more from our full SITE123 review
.
Free SSL certificate
Yes
Free Custom Domain
1 year, with a yearly paid plan.
Bandwidth & Storage
From 250MB storage/bandwidth on free plan to 1,000GB on Platinum plan
Starting Price

$

12.80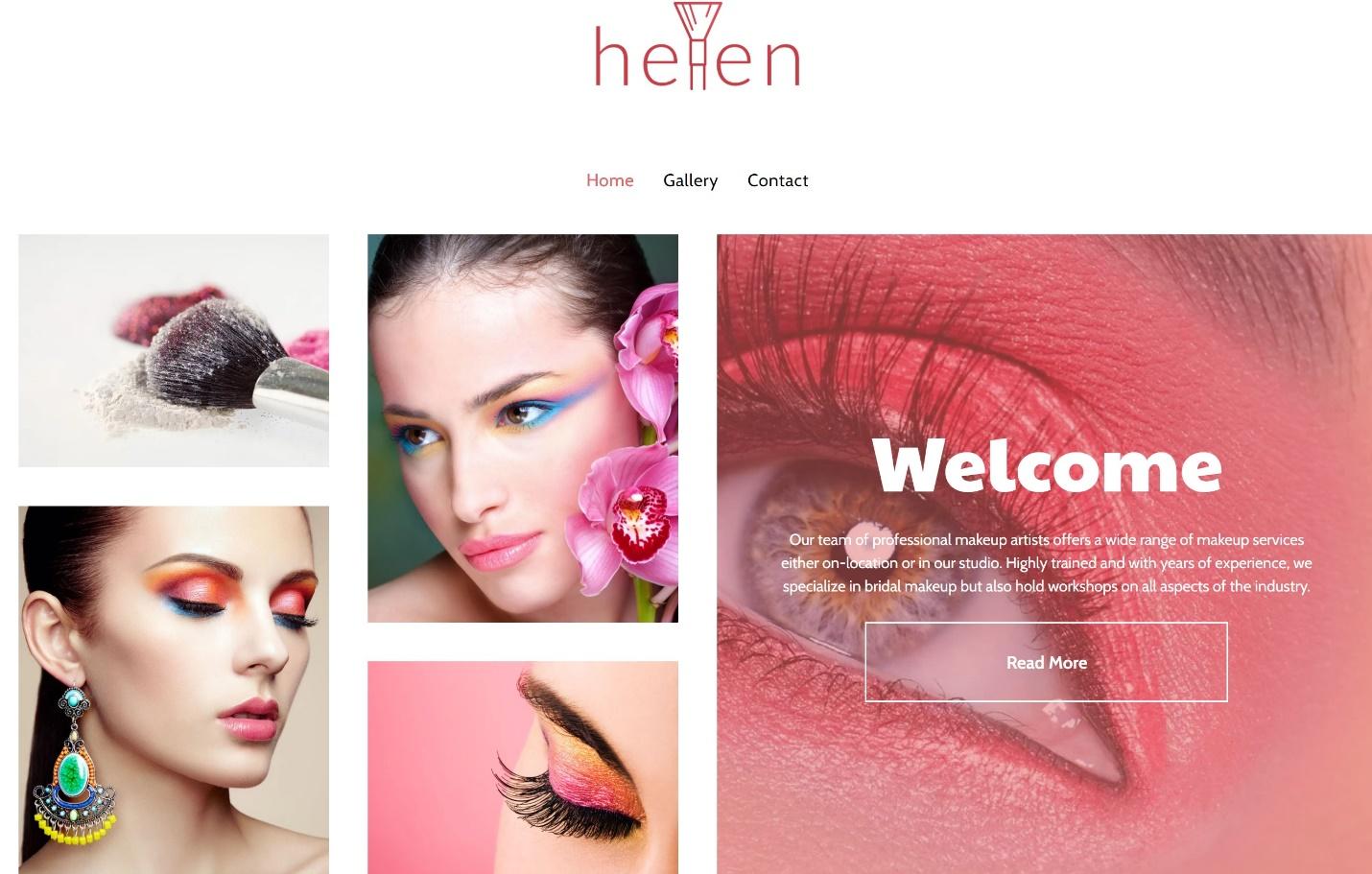 IONOS has two template-based builders, but
only
MyWebsite Creator allows you to link an Amazon Associates account,
embed product images/text links, and add buy buttons to Amazon items you feature. To choose a template, browse the preset categories for popular industries or enter a keyword in the search bar. When you find an appealing design, customization is simple with drag-and-drop. You can also
add apps to make your content more engaging
. For example, you can integrate an interactive newsfeed. If you plan to sell products worldwide,
MyWebsite Creator has a multi-language translation tool
 that can make your website available in 60 different languages.
IONOS doesn't have a free plan, but it does have a trial.
you have to sign up for a monthly subscription to test the platform. Your credit card won't be billed for 30 days and you can cancel anytime during the 30-day period.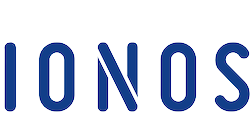 IONOS Website Builder now has a 30 - day money-back guarantee!
Get a discounted annual plan without taking any risks.
45 users used this coupon!
Features
Tools to build and track online visibility. Your website will get found faster with List Local, which gets you a free listing in 25+ directories. When you upgrade to List Local Plus, advanced tools let you monitor and respond to reviews and questions on popular sites to help manage your online reputation.
Free personal consultant. Get free one-on-one help during standard business hours with any issue, from site design to advice on how to improve your website search ranking and increase traffic.
Market-specific privacy policies. With the built-in cookie management tool, you can easily configure privacy and cookie policies for different geographic regions, which is fantastic for international affiliate marketers. This feature guarantees that your website adheres to data protection policies worldwide.
Professional photo editing. With IONOS's photo editing tools, you can add text, labels, backgrounds, and even Instagram-style filters to product images. You can also crop and adjust things like saturation, tone, and brightness.
Learn more about IONOS from our in-depth review
.
SSL Certificate
Yes
Free Custom Domain
1 year, with an annual plan.
Bandwidth & Storage
Unlimited on all plans
Starting Price

$

1.00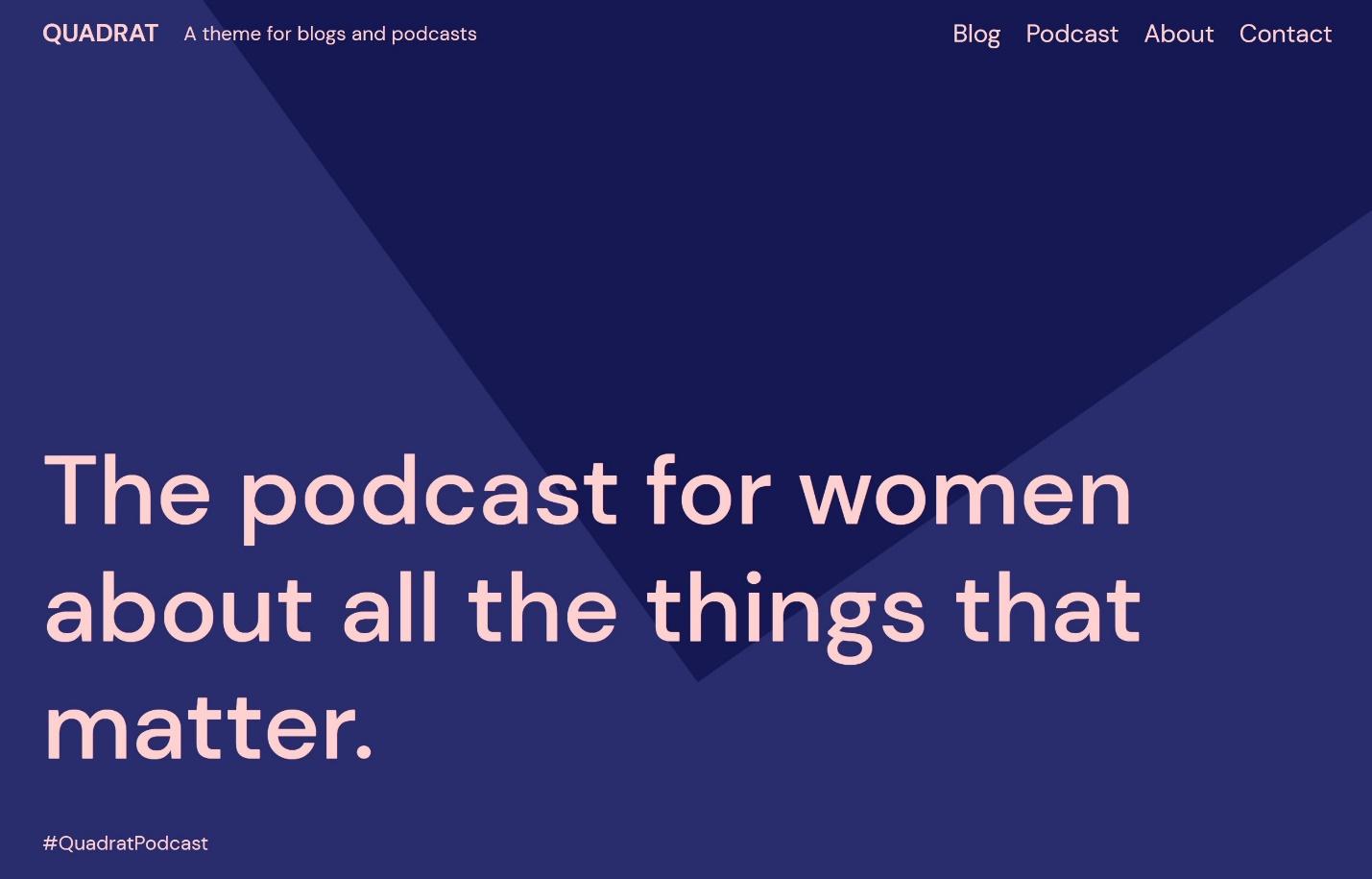 WordPress is a powerful but challenging builder that, once mastered,
allows you to build, optimize, and scale an Amazon affiliate marketing website
…as long as you don't violate its rules. Simply put, the primary purpose of your website can't be to sell Amazon products. It has to offer real value and relevant original content. Publishers, influencers, and creators can
choose from hundreds of WordPress themes to start a blog, review site, or other type of website.
Depending on your plan, you can choose a free or paid WordPress theme or even install a theme from a third-party marketplace.
You can start with a free plan,
but once you've added sufficient content and attracted followers, it's best to upgrade to a paid plan to add plugins for advanced functionality, including SEO, analytics, and marketing tools.
WordPress is a good option for experienced Amazon affiliates
, although it's not the easiest builder for novices. It's unique because, unlike other builders,
you can export your website content to another platform
(although not your followers and subscribers).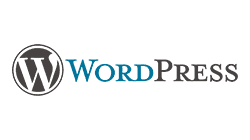 WordPress is now only $4.00 per month!
Sign up for an annual plan and enjoy the savings.
1440 users used this coupon!
Features
Site backup, security, and one-click restore. With round-the-clock backup, your website will always be safe from crashing. The Akismet plugin provides ongoing security checks and spam filtering for comments, subscriptions, and contact form submissions.
Mobile app. The WordPress mobile app (Android and iOS) lets you create and edit blog posts, upload photos and videos, and respond to comments on the go.
Essential analytics data. With the built-in Jetpack plugin, you can monitor your website's stats, use the data to optimize for search, and increase traffic.
Marketplace with 50,000+ plugins. There's a WordPress plugin for everything, from improving your site's SEO to managing your newsletters. There are even plugins designed for the Amazon Associates program.
Get more insight from our expert WordPress review
.
SSL Certificate
Yes
Free Custom Domain
Yes, 1 year with all paid plans
Bandwidth and Storage
Unlimited bandwidth with every plan, but storage ranges from 1GB on free plan to 50GB on the pro plan
Starting Price

$

4.00
Which Builder Is Best for Your Affiliate Marketing Goals?
In this review, all six builders offer the tools and support necessary for launching an Amazon affiliate website. Your choice will depend on your specific goals and priorities.
My top pick is Wix because it offers the complete package
, with everything you need to design your site, build traffic flow, integrate Amazon products, and start earning. On the other hand,
Squarespace has the best template designs
, plus tools/integrations that will distinguish your brand. While lots of builders now offer some smart features,
Hostinger has the best suite of AI-powered tools
to help you set up an affiliate marketing site, so you can focus on fine-tuning content and building traffic.
The table below summarizes what makes each builder suitable for a particular affiliate marketing objective.
Free Plan
Best Feature
Best For
Starting Price
Wix

✔

Streamlined integration of Amazon affiliate accounts
Range of affiliate marketing needs and skills

$

16.00

Squarespace

✘

Impeccable template designs with ample functionality for affiliates
Visual appeal and best brand building

$

16.00

Hostinger Website Builder

✘

AI website design, SEO, and marketing tools
Help with design, content, and more

$

2.49

SITE123

✔

Beginner-friendly editor, with ample customization options
Affordable, fast affiliate website design

$

12.80

IONOS

✘

Best tools for international affiliate marketers
Multilingual sites targeting global audiences

$

1.00

WordPress

✔

More plugins and integrations, including social, than any other builder
Features, flexibility, and scalability – but not ideal for novices

$

4.00
FAQ
What is the best website builder for Amazon affiliate sites?
Wix is the best builder for Amazon affiliates for several reasons, starting with ease-of-use, ample customization, and easy integration of your Amazon Associates account. Wix also gives you the SEO, analytics, and marketing tools you need to optimize your website for affiliate marketing. For helpful tips on website design, check out our step-by-step guide for building a site in 2023.
What is an Amazon affiliate website?
Amazon affiliate websites promote products or services sold by Amazon. Affiliates earn a commission when a site visitor clicks on an Amazon product's link and makes a purchase. Amazon also pays a fixed fee, called a bounty, for referred site users who sign up for an Amazon service.
Is it worth being an Amazon affiliate?
That depends on your expectations. Amazon commissions on qualified purchases range from 1% for groceries to 20% for luxury fashion and beauty. To generate substantial earnings, you have to be prepared to regularly update your website with quality, key-word rich content that generates organic traffic. You also need a core audience that trusts you and your product recommendations. If you're not sure which builder is best for your affiliate website, you may want to read our in-depth review of the best website builders for 2023.
Can you build an Amazon affiliate website for free?
Yes – Wix will let you build a free Amazon affiliate website. As will SITE123. Or an affordable alternative is Hostinger, which offers some of the cheapest paid plans. While a free plan may be a good starting point, to succeed at affiliate marketing you'll want to consider upgrading to a premium plan.