YouTube is easily the most popular video streaming service in the world. Every day over 100 million videos are viewed on YouTube.  Google estimates that there are over 120 billion videos on YouTube. That number will continue to grow as 200,000 videos are uploaded
daily
.
If you're looking to get your videos seen by the masses, YouTube would seem like a great place to start. This sounds great in theory, but the reality is that many videos get lost in the sea of content, and only a handful become popular or stay popular for very long. Also, video hosts experience a variety of issues hosting on YouTube, and for many, it's just not worth the effort.
4 Reasons to Consider a Switch
While there are many that love YouTube, there just as many that are actively looking for an alternative. Below are only a few of the common complaints about YouTube.
Restrictive content policies – a large number of videos are taken down daily because they violate one of YouTube's content policies or because someone has accidentally used something in their video that is copyrighted. These violations don't have to be blatant either. Sometimes just mentioning something that may be copyrighted can be enough to get your video banned.
Bots and Trolls – If you have viewed YouTube videos, you notice the likes and comments sections can sometimes get a little crazy. The number of troll accounts on YouTube is staggering, and there appears to be little done to curb this activity. Also, the lack of controls on accounts leads to bot spamming, which means using fake accounts to unnaturally boost or drag down a video. If you see a non-viral video suddenly get 2,000 likes or dislikes in a few short hours, it is probably the work of bots.
Junk content – How many times have you searched for something and found 20 videos that are duplicates. Also, the number of videos that have no entertainment value whatsoever can be staggering.
Difficulty in monetizing – Can someone make money on YouTube? Sure, if they are willing to let YouTube have a cut, follow their rules, and garner an insane number of followers and view on EVERY video. Even then, for some, it is barely worth the effort.
If you're actively looking for an alternative to YouTube to host your streaming videos, below are a few worth checking out.
Dailymotion
Dailymotion is one of the most popular alternatives to YouTube due to its familiarity. The layout and video categories are very similar to YouTube but without many of the same restrictions on content that you'll find on YouTube.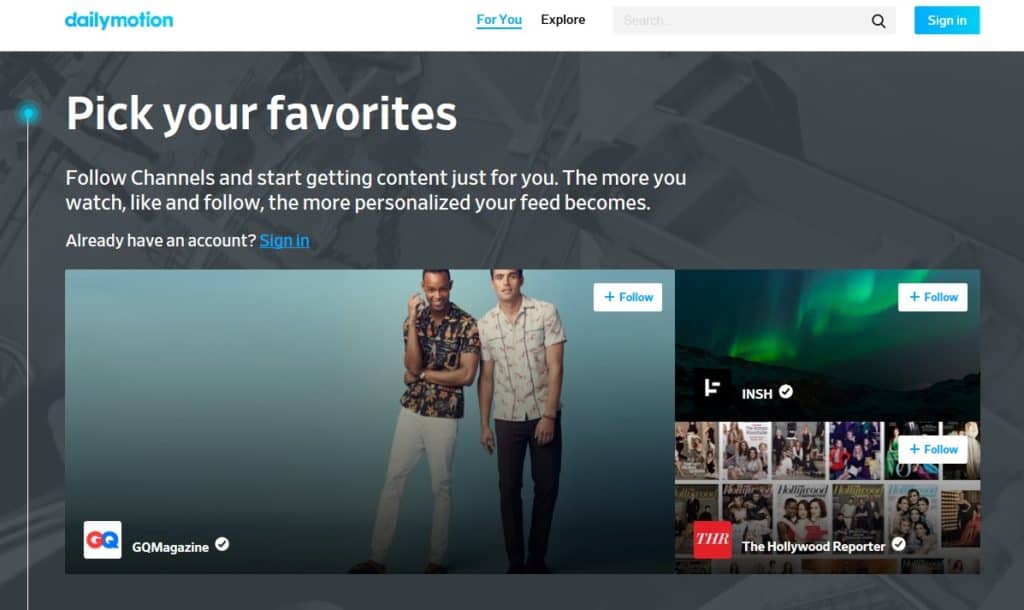 However, there are a few restrictions concerning general uploads. First, you can only upload two hours of video total per day, and the maximum length of a video is 60 minutes. If you have comprehensive videos, you may want to switch to a different service.
Vimeo
Vimeo is a popular streaming alternative that focuses on quality content over quantity. Started back in 2004, Vimeo was the first site to support high-definition streaming video. The site offers a variety of powerful video tools that helps you created better videos and drive engagements.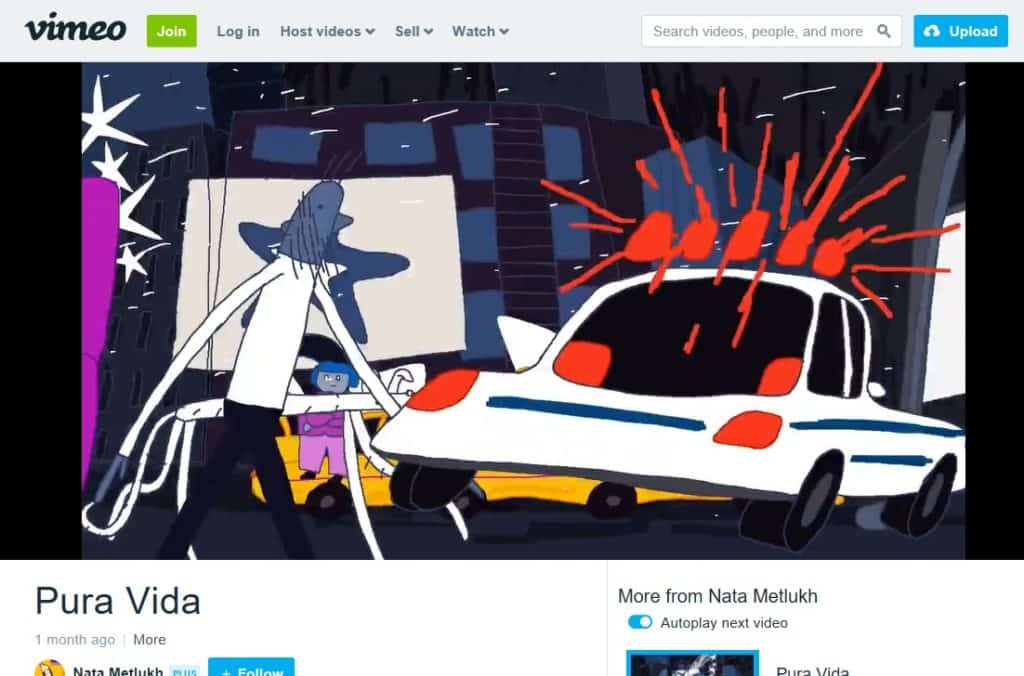 The primary downside to Vimeo is that you're limited to 500 MB of uploads weekly. To get more space, you have to pay a fee ranging from $7 to $75. You get 5 GB of uploads a week for $7/month.
Metacafe
If you're looking to stream and host short clips, then Metacafe may be for you. This site hosts short-form videos of ten minutes or less. Also, the site doesn't allow duplicate videos, so you aren't going to get 15 of the same video in your searches.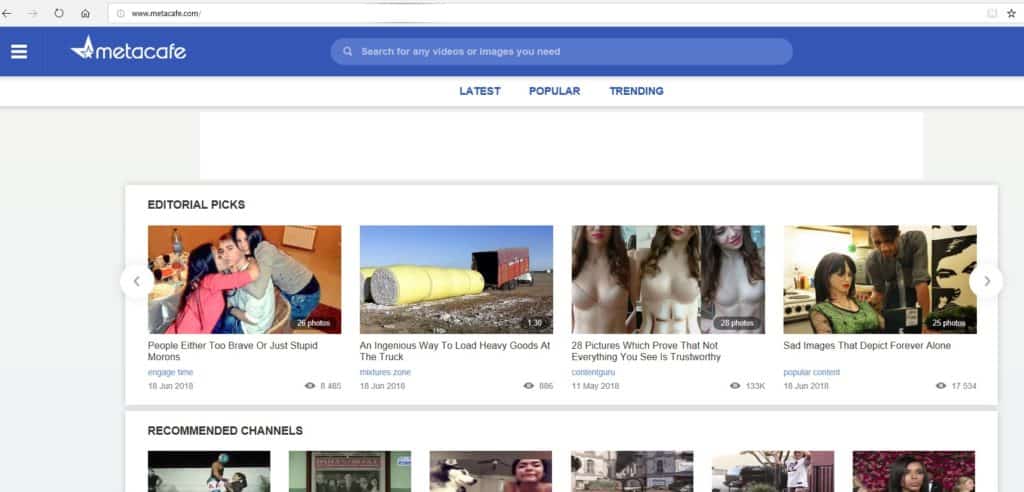 With over 40 million viewers, you'll still get stable views, but nothing like you'll get on YouTube. Also, you'll be unable to upload longer videos, which is restrictive for those running podcasts, tutorials, or other long-form videos.
Veoh
Veoh offers a virtual "no holds barred" video platform that allows you to post most any form of video content imaginable with zero restrictions. Videos are instantly shareable with no long processing times, and Veoh has sharing tools that allow you to start collecting engagements immediately.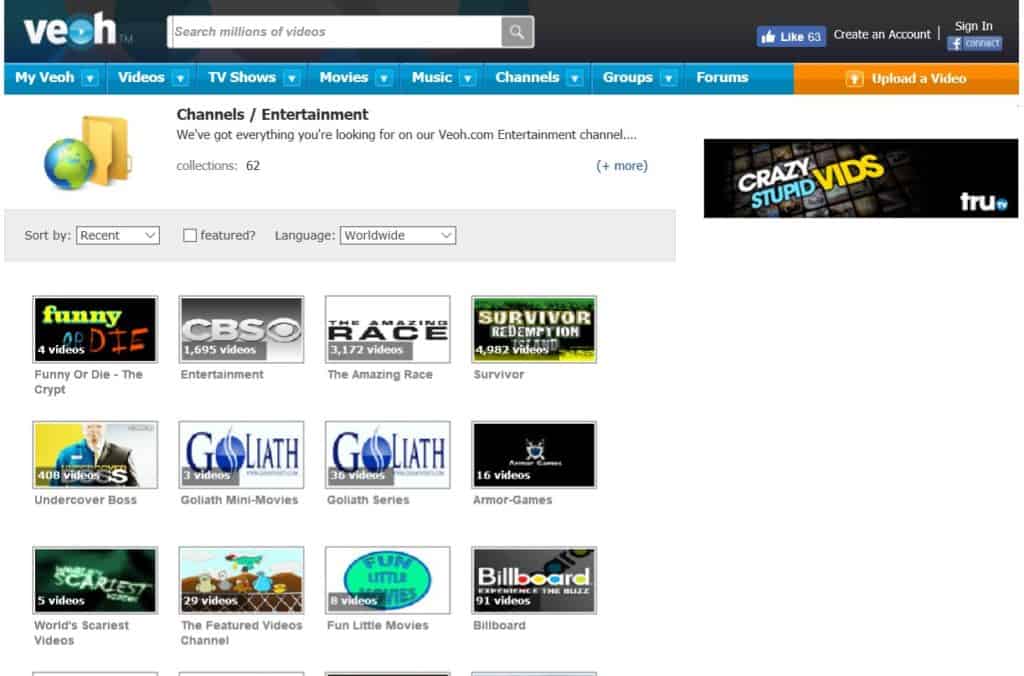 The main downside to Veoh is that the site tends to be a bit cluttered and the search feature is substandard. Sharing content on your website and social media will work fine, but those trying to find it directly on the site may have some difficulty.
Flickr
When people mention Flickr, they think images. However, Flickr is also useful for sharing videos. Each Flickr account has up to 1 TB of storage which is good for 1,000 videos. This is perfect for those wanting a lot of free space without having to pay an upgrade fee. Videos are also easily embeddable into any website or social media platform. There are a few drawbacks. Firstly, the max file size is 1 GB, and playback is constrained to 3-minutes. For those that post short videos, this is fine, but those needing longer videos will have to go elsewhere.
Regain Your Creative Freedom by Ditching YouTube
YouTube initially emerged as an excellent method for sharing and accessing streaming content on the internet. Nevertheless, akin to numerous other large-scale websites, they have encountered challenges due to their immense achievements. For numerous individuals, YouTube is no longer a feasible option, either because the effort required to stream via YouTube is deemed disproportionate or the platform itself poses limitations that deter usage. Fortunately, there are alternatives, and many of these alternatives do not have the massive restrictions in content that you find on YouTube. Also, you don't risk being lost in a sea of irrelevant material or being blasted by trolls or fake
accounts
.