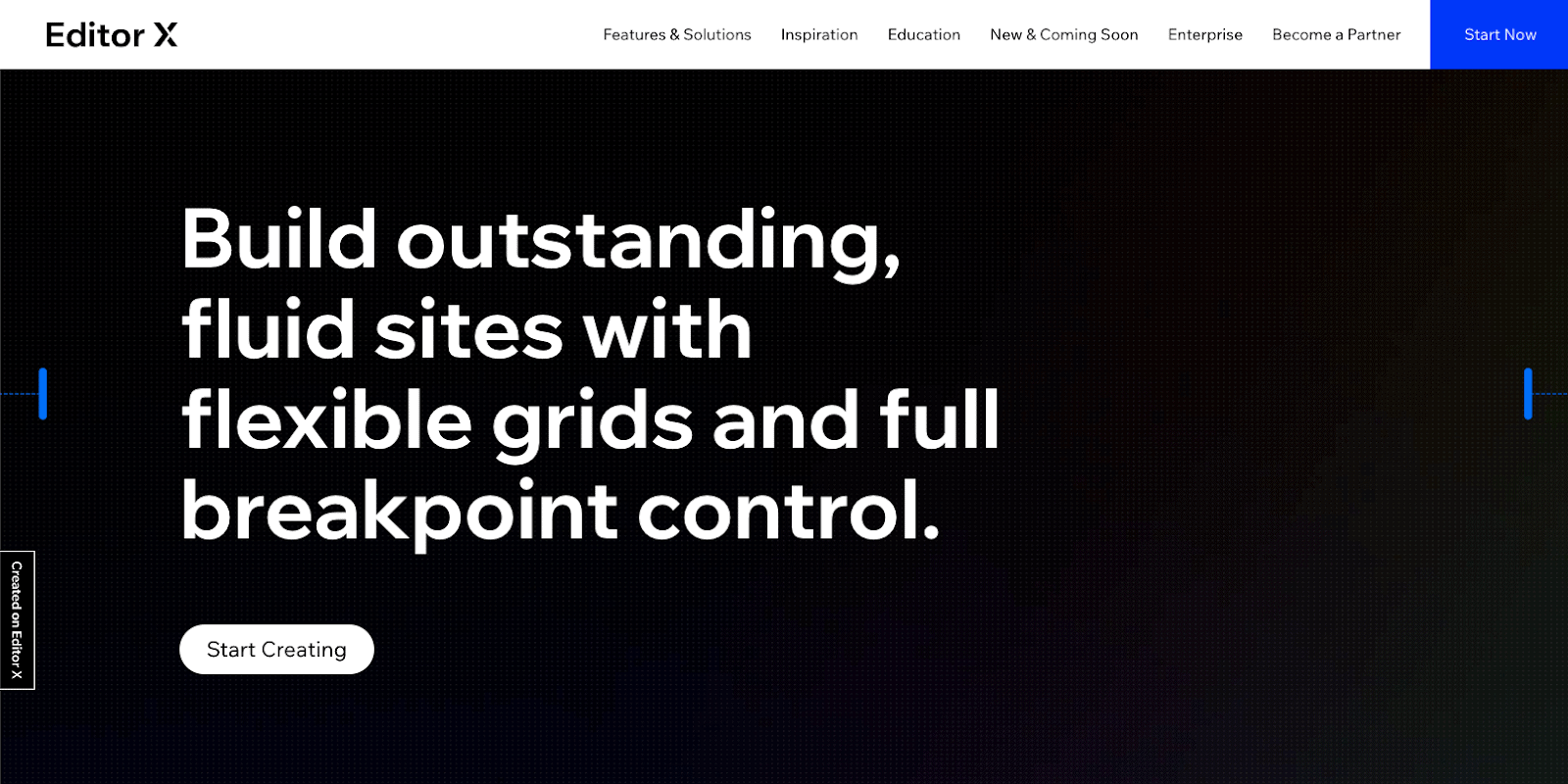 Editor X is the newest offering from Wix, but it's not a part of the mainline Wix service. No, it's a whole separate site builder, designed for a whole different audience. That's right, Wix wants professional designers, coders, and agencies to use Wix products, and Editor X is the first attempt to get them on board.
With a completely overhauled site builder, Editor X actually (spoiler alert) does have some interesting features, which I'll be talking about below, of course. But interesting or not, that still leaves us with the big question: what are its chances? If you dabble in design, is Editor X right for you and your website?
Also important: Will complete beginners benefit from Editor X, or are they better off sticking to regular Wix?
What Makes Editor X Different From Regular Wix?
Besides having a whole different website, and considerable effort not to actually say "Wix" too often in the website copy and interface? Plenty.
Like I said above, this product is not designed for beginners. In fact, a representative told me it's specifically "not for your average Joe, or grandma starting a website for her[…] shop." It's designed for people who don't mind getting their hands at least a little dirty. It's for people who want near total control over not just the design, but the functionality of their site as well.
So yeah. If you're building your first ever site, check out our expert Wix review instead. But, if you understand some of the underlying principles of web design (or are willing to take the time to learn), stick around.
Side note, the name "Editor X" is so "'90s cartoon." That being the case, here's something I'd like to get out of my system – all the things that the name "Editor X" reminds me of:
Mr. X (This is a reference to every character ever named Mr. X. There are a lot of them.)
Racer X from Speed Racer
Professor Xavier and the X-men (feat. Jean Grey coming back to life again)
Generator Rex
Chemical X, which created the Powerpuff Girls
Thank you for your patience. On to the review!