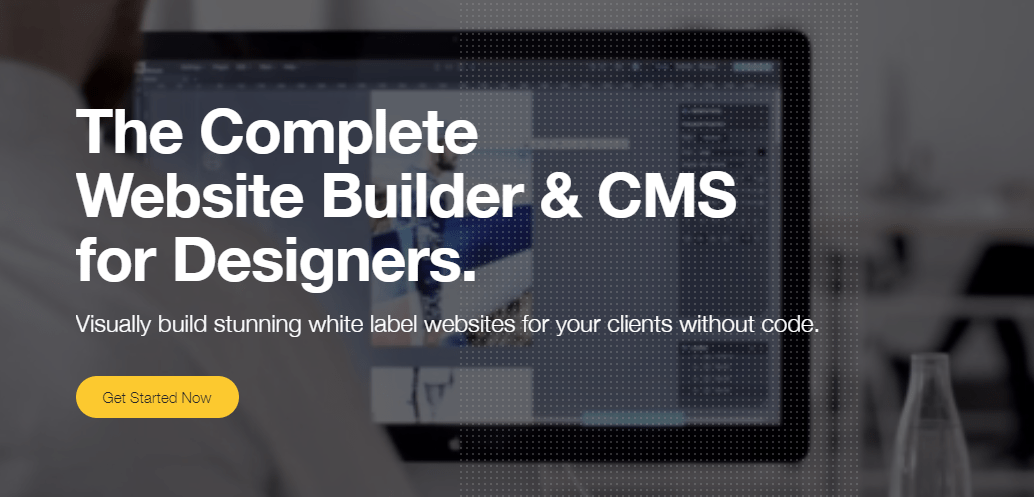 Webydo Delivers Innovative Website Building Solutions
Webydo is a decent website builder, but it won't give you the full set of features you'll get with the top website builders like Wix.
Webydo positions itself as a different type of website builder. Rather than cater to small businesses and professionals looking for a DIY website, Webydo is made specifically for the experienced web designer.
Founded in 2012, Webydo is serious about providing a responsive, no-code required platform to build a website. Its powerful, designer-oriented features have seen this builder likened to Adobe Photoshop.
At their disposal, experienced programmers have a host of third-party plugins with which they can build complex and professional websites that support functions such as eCommerce.
A visual intuitive drag and drop interface facilitates the designing and site editing process. Other impressive specs include parallax scrolling tools, integrated eCommerce, web fonts, blog, and modern responsive templates.
The number of templates is limited but there are plenty of customization opportunities to create your dream website. Users will benefit from the HTML-based design management system and the content management system.
While Webydo's editor is a WYSIWYG tool, new users and those who lack experience with InDesign and Adobe Photoshop will find that Webydo has a particularly steep learning curve.