💯

Free Plan
Yes

📄

Number of Templates
65

🔌

Apps/Integrations
Yes

🛒

E-commerce Tools
No
Odoo has millions of users throughout the world and is best known for its business software – but its useful website builder is why we're here. Odoo primarily operates in English, but you can also translate your site into almost any other language you need.
Features and Ease of Use
Odoo offers basic features on its free plan, but its site editor leaves something to be desired.
With Odoo, some of the features you'll get include:
WYSIWYG site editor
SEO tools
Social media sharing tools
Drag-and-drop elements
Embedded live chat
Unlimited storage
Once you create an account, you're prompted to choose one of the 25 mobile-responsive templates. They look modern, but variety is limited when compared with the template selection from other website builders, like Wix.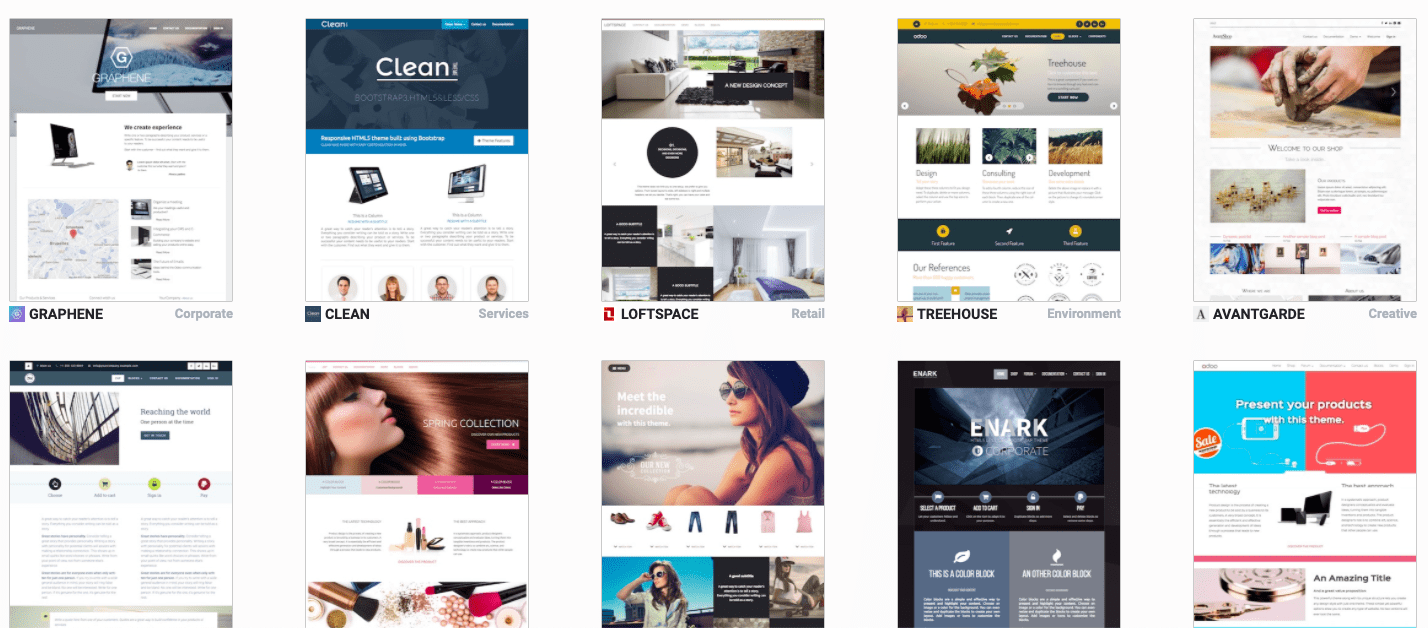 In addition to the basics, Odoo provides several useful advanced features. You'll find a link tracking feature that measures the success of your marketing campaigns, an integrated email marketing tool, and a "multi-websites" feature that enables you to create multiple websites for the same company or different companies, all managed through a single account.
Not all of Odoo's features are free. If you want advanced features, you'll find them in the "Apps" section. There are 65 to choose from, but most of them will cost you.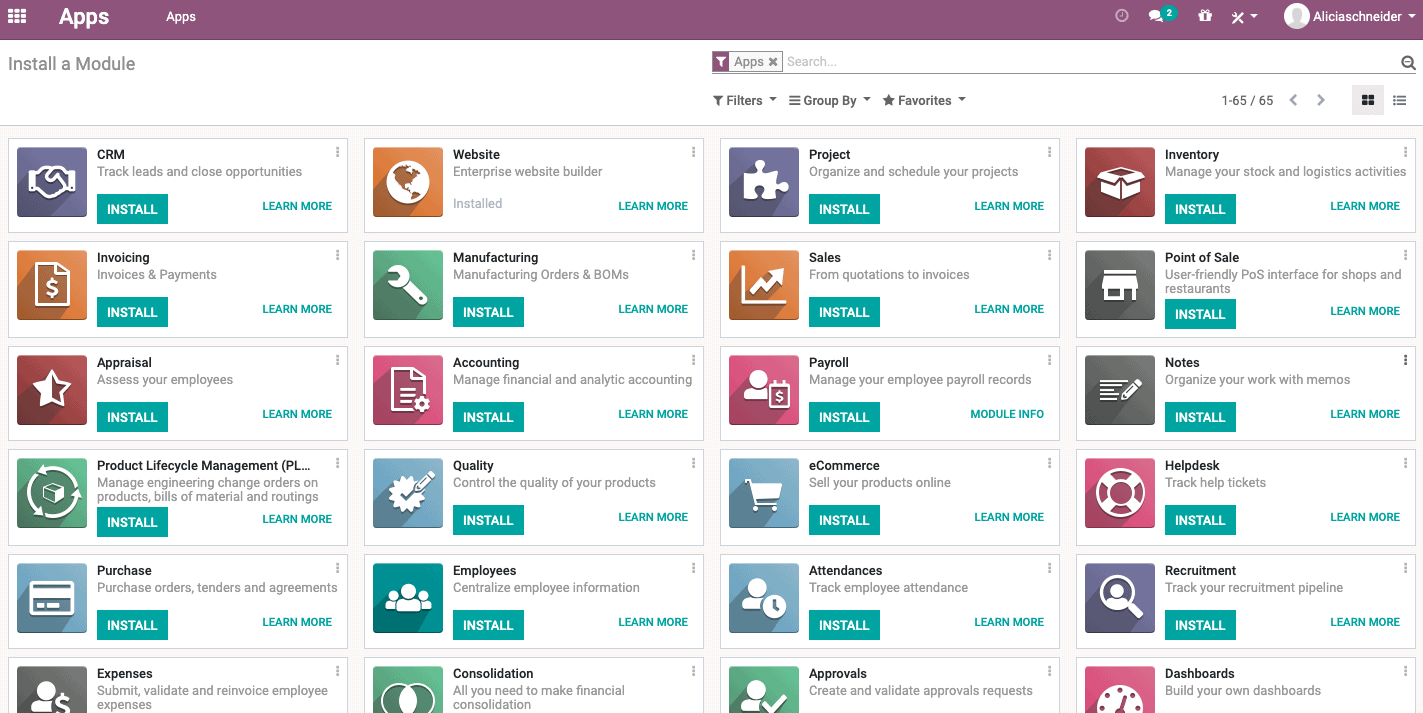 While other website builders – like Wix and Squarespace – have templates with pre-existing elements that are easily removed or changed, Odoo's templates sort of the opposite. Starting with an almost blank template, you drag and drop the elements you want, like banners, images, and text. The design of each block is determined by the template you initially select.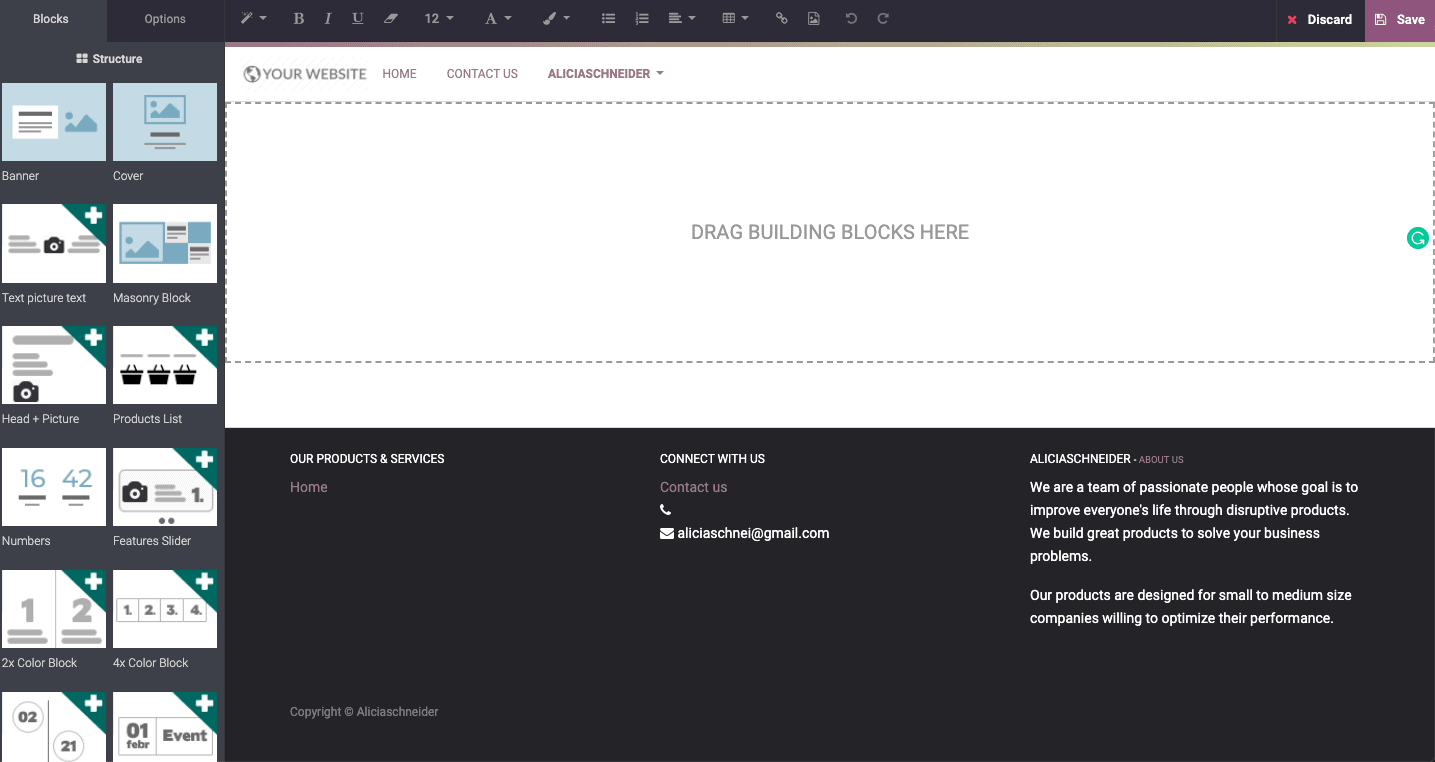 This doesn't make Odoo difficult to use, even for beginners, but if you've used other website builders, you'll be thrown for a loop. The advantage of this site editor is that you can build a website with exactly the elements that you need and avoid taking time to get rid of the ones you don't.
Pricing and Support
With Odoo, you pick and pay for the individual services you want. There is a base fee you pay per user, and then any apps and integrations come at additional costs. This is advantageous because you don't get stuck with a bunch of features you will never use, and you can purchase Odoo's famed business software with your website if you need it.
There's a 15-day free trial to test all of Odoo's features. When the free trial ends, you can continue using Odoo for free – but with limitations. If you need additional apps, you'll buy each of them separately, which can add up quickly.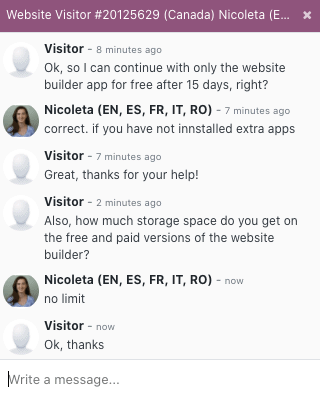 When it comes to customer support, Odoo gives you a lot of options. Search through the community forum for answers to your questions, submit a ticket to tackle your problem with assistance, make a call to get support, or start a live chat for immediate attention. Customer service is even offered in a few languages, including English, Spanish, French, and Dutch. I used the live chat and got helpful answers from a real person in just a few minutes.