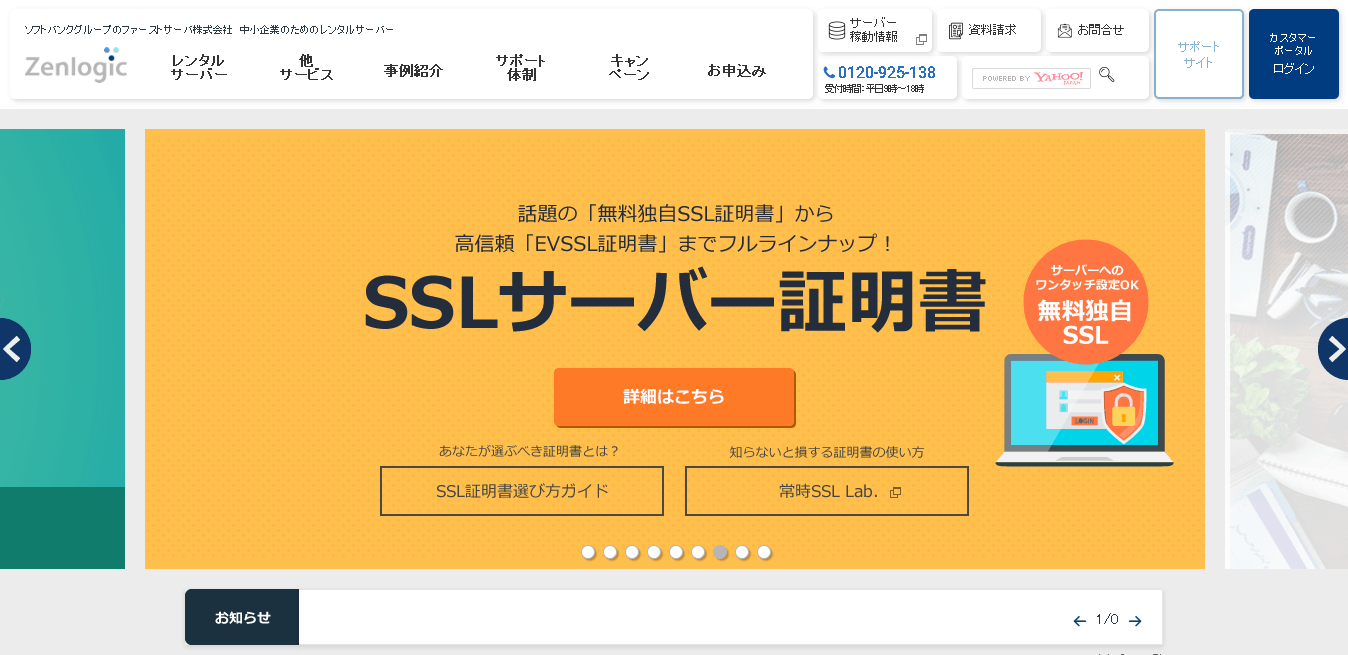 Server rental provider Zenlogic's history is as confusing as its stereotypically Japanese jumbled website, but it goes something like this: Zenlogic was formed in 2015 as part of Japanese company First Server, which become a subsidiary of the giant Softbank Group in 2018. You'll find all three companies mentioned on the zany Zenlogic website that is available only in Japanese.
Features and Ease of Use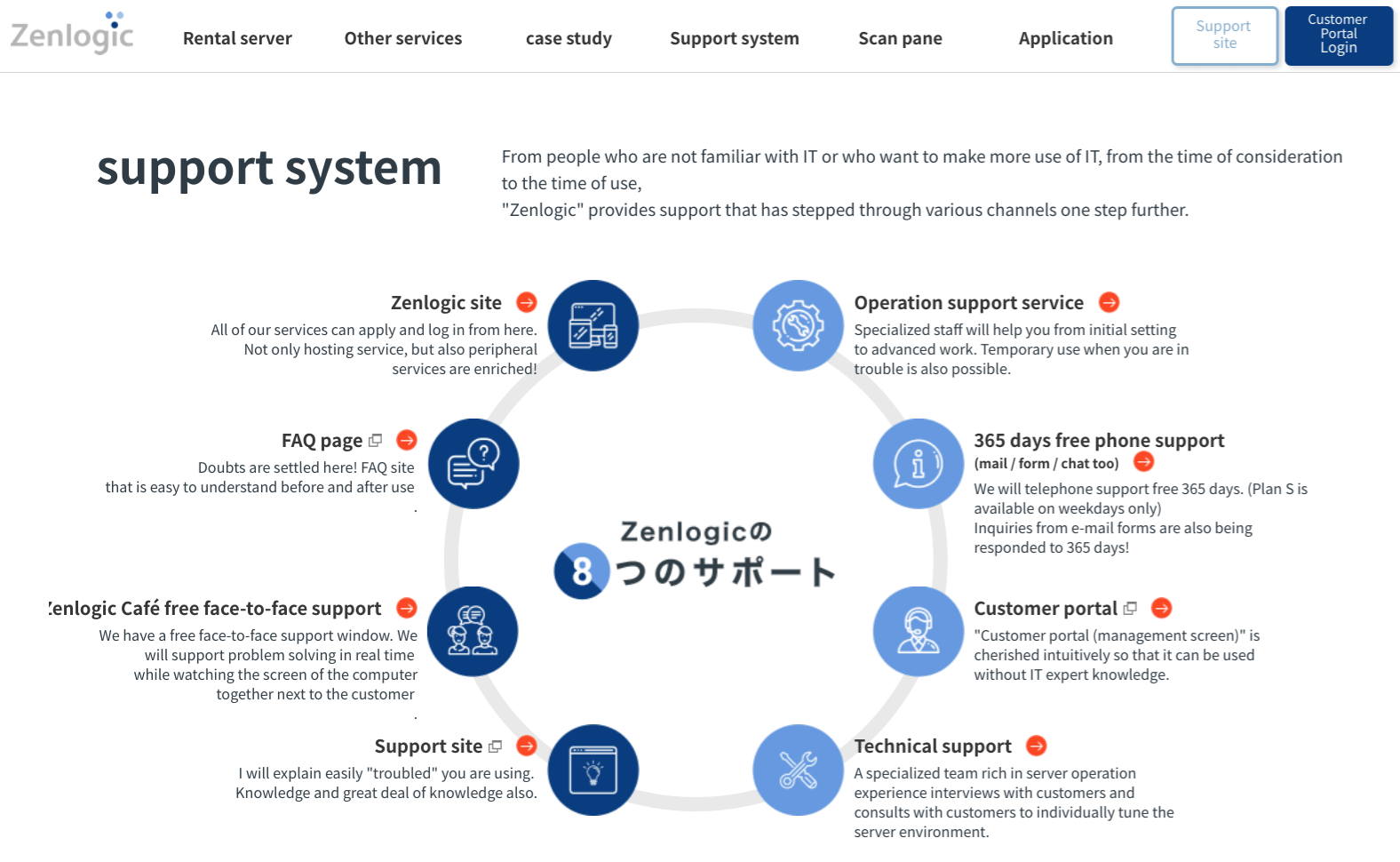 Zenlogic sells three types of "Cloud Type Rental Servers":
the

AW Series

(or "Zenlogic Hosting Powered by AWS") is a managed rental server

the

AL Series

(or "Zenlogic Hosting Powered by Alibaba Cloud") is recommended for companies that don't have an I.T. department

the

Y Series

(or "Zenlogic Hosting") is a hybrid rental server that provides dedicated server stability with cloud extensibility at reasonable prices
In total, there are 18 server plans to choose from, and the features they have in common are:
Daily backups retained for 7 days

Domain registration available

Unlimited add-on domains

Free Let's Encrypt SSL certificate

Up to 10 TB disk space
For ease of use, the servers come compatible with popular CMS programs such as WordPress, EC-CUBE, and Movable Type. Although Zenlogic doesn't offer a website building tool, the Zenlogic Website Creation Service will build your website homepage with a total of ten revisions for a fee.
All plans come with FTP and SFTP access, Cron jobs, and PHP (versions 5.x and 7.x). You also get the usual MySQL and PostgreSQL databases with phpMyAdmin and phpPgAdmin.
Unusually, you can choose how redundant you would like your server to be, by purchasing a standby server alongside your production server, with automatic synchronization and failover to minimize the downtime. To deliver your website content more effectively (i.e., faster) to your visitors, you can get a free CDN as an optional extra.
Pricing and Support
Zenlogic's plans are expensive, even if there is no setup fee and you do get a free Let's Encrypt SSL certificate. You can choose between monthly or annual billing, with a 10% discount for an annual commitment, but you do need to pay for a domain name on top.
There is no money-back guarantee, so you need to be sure about signing up, but the 14-day free trial does allow you to try before you buy.
Customer support is comprehensive. The "Support System" section of the website suggests various ways to contact the team 24/7 via telephone, ticket, live chat, or email. You can even get face-to-face video support.
My only concern as an English-speaking customer is that support is only provided in Japanese. I discovered this when I initiated a live chat that got answered immediately if only to tell me I couldn't be assisted in English.
In addition to offering various support channels, Zenlogic provides a wide range of manuals and tutorials to assist you in troubleshooting on your own. There might be even more resources available once you log in to the support portal.