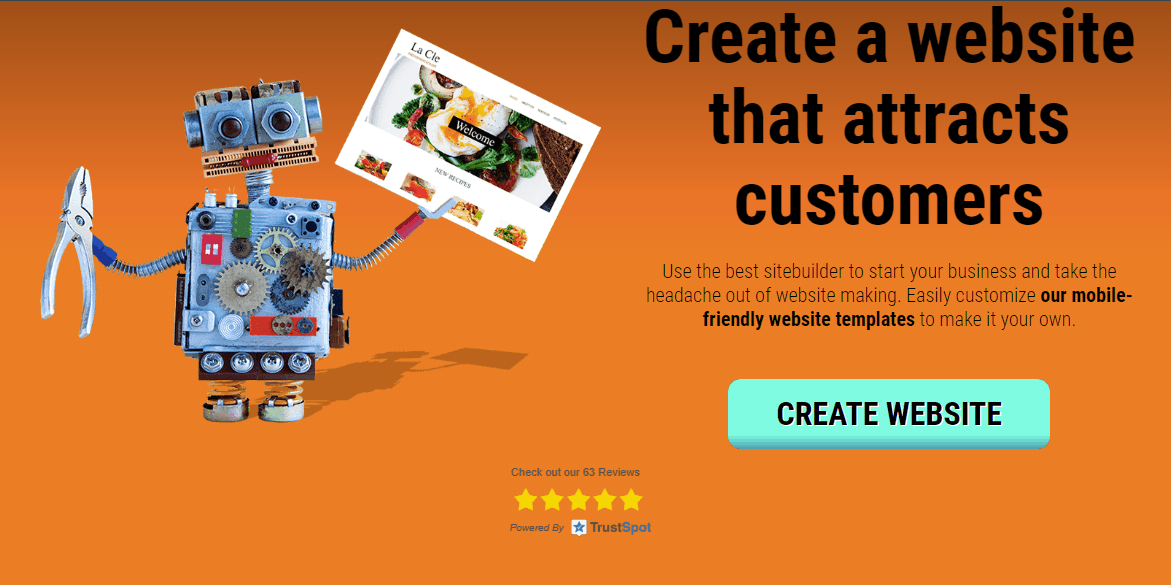 YourWebsite started business in September 2012 to offer website building tools that are responsive, professional, and easy to use. It offers more than a website builder, though; one other service is web hosting with only shared hosting plans on offer, which this review will focus on.
Features and Ease of Use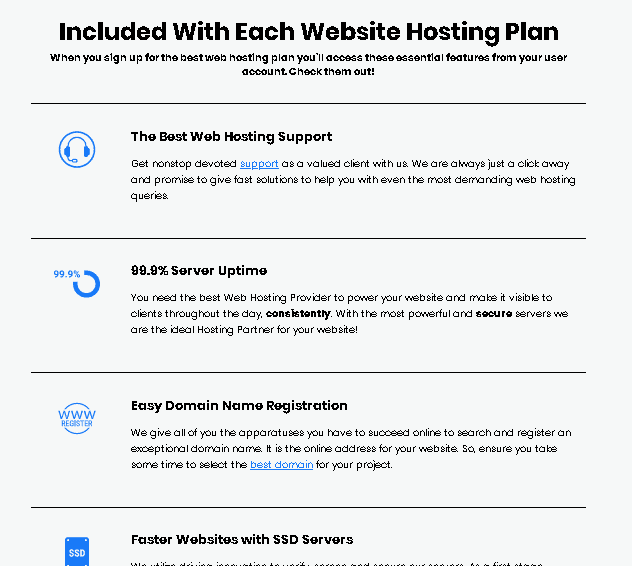 YourWebsite has four shared hosting plans that should work for those that want to host one simple blog or website and those that need to host unlimited simple websites. These are a few of its features:
99.9% server uptime
Between two to unlimited websites
10GB, 25GB, 100GB, or unlimited storage
Bandwidth starting from 100GB
One thing you should have in mind, especially if you're considering the top plan (Complete), is that it's impossible to offer unlimited storage. That's because there's no server that comes with unlimited storage. There are always limits, so when hosting companies do this, you might end up in a situation where there are too many customers on the server or have your websites taken down when you have reached the undisclosed limit.
To the better aspects of this company, it offers cPanel, which is quite easy to use. Furthermore, it offers website builder templates so that you can build a responsive website with ease through its drag-and-drop tool. Plus, cPanel comes with Softaculous, a one-click installer for web applications that include WordPress and Magento.
YourWebsite employs solid-state disks to enhance performance and provide rapid loading speeds. Other factors, such as the resources on your website, naturally influence this outcome. However, with an exceptional server, you gain a significant advantage.
Furthermore, you can easily know what's going on with your website/server with its monitoring tools to check the uptime and full-page metrics. Plus, it has malware and hacking sweeps among other features.
Pricing and Support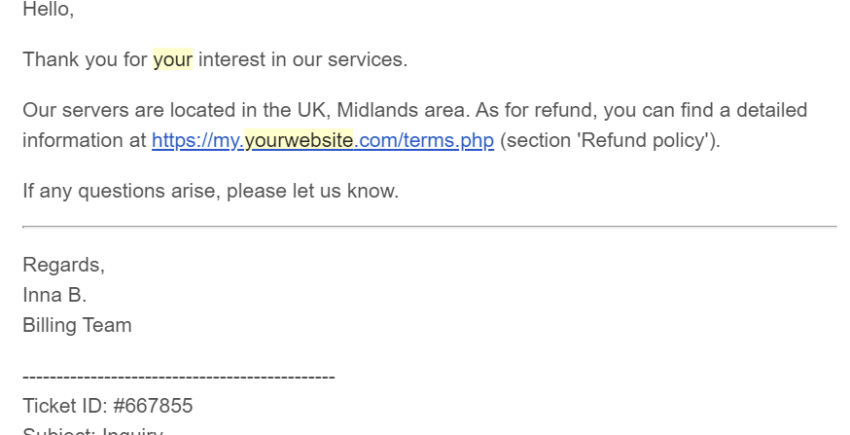 YourWebsite doesn't offer a free trial or a free plan for potential customers to be assured that it will work for them, however, there's one-month hosting plans on offer which provide a shorter time in which to try out the service, as opposed to companies with only annual payment options. Also, it's prices are quite cheap and if you're willing to go for 12-month hosting or above, you will get a 17% discount.
There's a money-back guarantee regardless of how short (or long) you pay for. For one month, it's 48 hours but for one year and above, it's 30 days. However, there are some clauses to this refund guarantee that don't look so good, so check out its terms and conditions before subscribing.
Also, be aware that some things like automatic backups come as paid upsells. If you're convinced and wish to transfer, YourWebsite promises to handle cPanel to cPanel transfers for free.
Another gripe is it's customer support options. There's no phone support or live chat. It only provides a knowledge base and ticket support. In my experience, I got a reply in less than ten minutes.