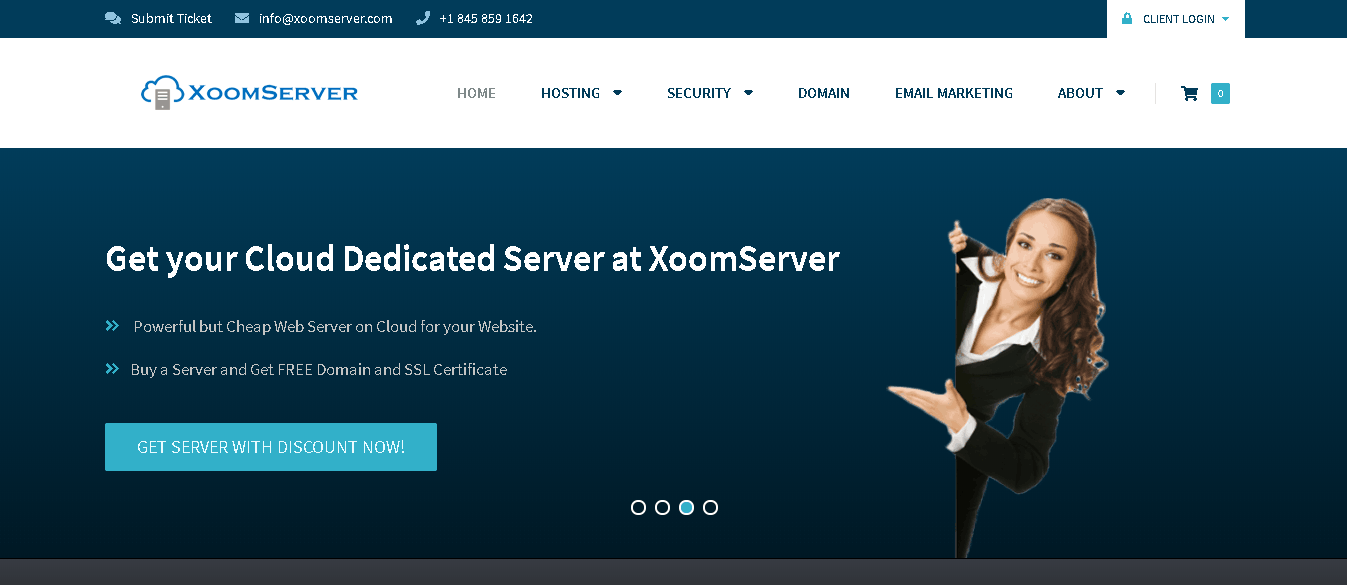 XoomServer is a web hosting company. It was founded in 2005 and provides web hosting, VPS, and dedicated server solutions through its servers that are located in the United States.
The company has served over 25,000 customers located in over twelve countries. Its headquarters is in the United Kingdom with sales centers in India and Bangladesh. Its website is in English only.
Features and Ease of Use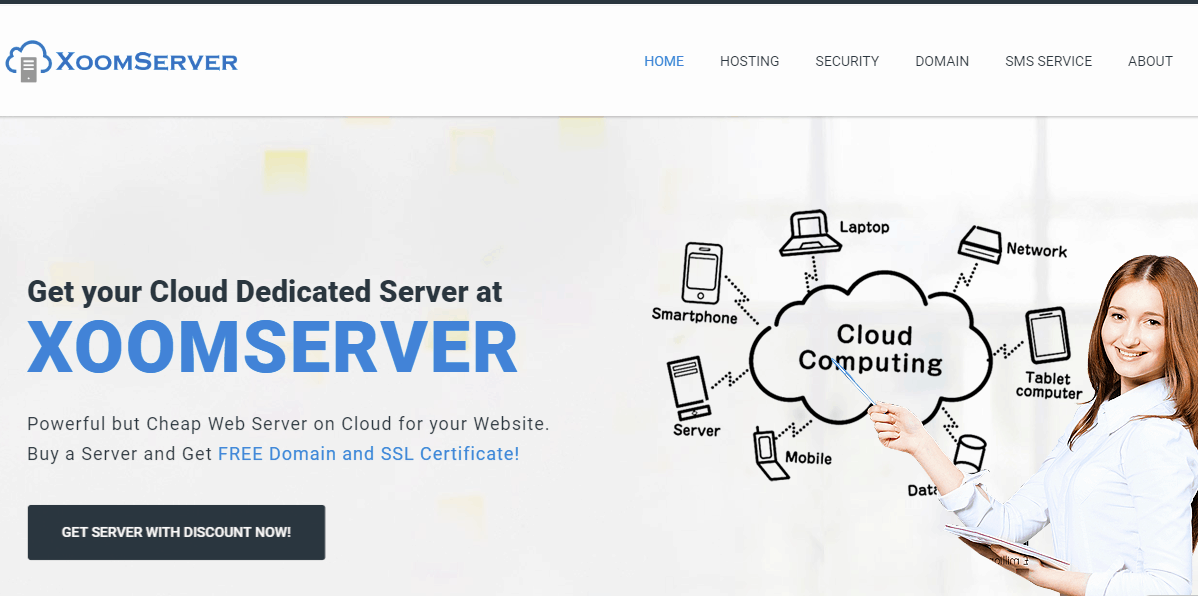 For shared hosting, XoomServer has single website plans and multiple website plans on Linux operating system. For Windows servers, there are only single website plans. Customers on it web hosting plans get the following:
99.9% uptime guarantee
Free SSL
Up to 15 hosted websites on the multi-website plans
Anywhere from 1GB to 80GB SSD
XoomServer offers a backup facility for customers that is manual, and not automatic. You can take backups safely at any time of day, week, or month. For those on the multiple website plans, they get backup space of up to 20GB so that your website storage space isn't used as well for backups.
The company offers DDoS protection as part of its server-level protection/security features. It also protects against SQL injection where data driven applications based on SQL databases like MySQL are attacked through malicious SQL statements. You also get Mail Bomb detection.
XoomServer uses CloudLinux OS on the Linux servers to product a virtualized space/cage where the actions of any user on the shared server doesn't affect other users. It also allows easy connection to CloudFlare CDN through your control panel.
XoomServers supports PHP and ASP.Net. The control panels are cPanel for Linux OS customers and Plesk for Windows OS. Customers can also set up more than 300 web applications in one click from their control panel.
Pricing and Support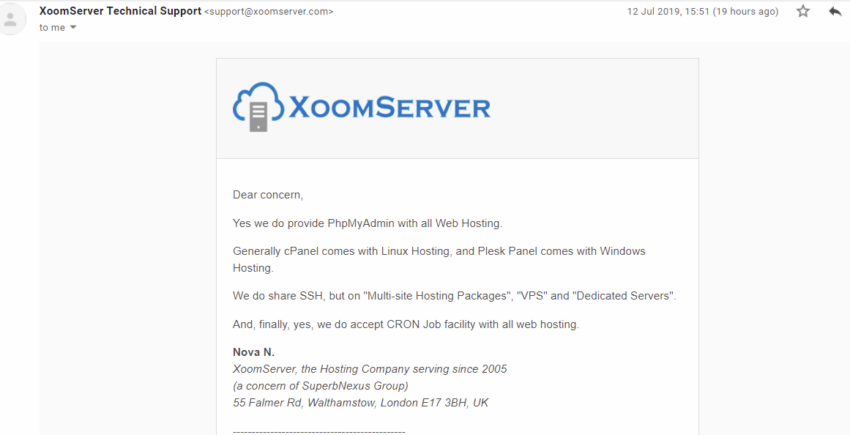 XoomServer's single website plans are affordable albeit slightly more expensive than some of the top competitors. Its multi-website plans, although not too pocket-friendly, I believe are justified for some of its features. That's because they are sort of treated like VPS with dedicated RAM.
You can't pay month-to-month, despite the display of monthly prices on its website. It only offers annual, biennial, and triennial subscription periods, which could be a gripe for many people, but it has a seven-day money-back guarantee, which might help to mitigate your risk if it doesn't live up to your expectations.
XoomServer also has VPS plans that support CentOS, Debian, Fedora, Ubuntu, and Windows. They are lower cost than the multi-website shared servers with almost similar space, Bandwidth, and RAM, yet offering more. You can also pick its dedicated server plan if that's what you're after.
The company takes payment through PayPal and credit/debit cards, including MasterCard, Visa, Maestro, and American Express.
XoomServer provides customers with U.S., U.K, India, and Bangladesh phone numbers for support. You can also reach out through live chat, email, and ticketing system. Although there is a knowledge base section, it doesn't have tutorials on managing hosting accounts.
I needed clarification on a few issues and had to reach out through email. Unfortunately, it took a few days until I received a response.