To compare the best web hosts, we hosted the same WordPress website on each one and tested performance, customer service, and value for money. Check out the results here.
XnetServer is an internet services provider located in Istanbul, Turkey. It was founded in 1991 and it has over 25 years of experience in offering colocation services, dedicated servers, VPS servers, email hosting services, and domain name registration services. With its world-class data center, the firm is able to offer its customers a 100% satisfaction guarantee.
Features and Ease of Use
Some of the features you can expect to find in XnetServer's web hosting packages include:
SSD storage disks
IPv4 address
Dedicated servers
VPS servers
100% uptime guarantee
XnetServer houses all of its servers in its state-of-the-art data center located in Instanbul, Turkey. For improved performance of its clients' websites, the firm uses top-notch hardware from popular manufacturers, including IBM, HP, Juniper, VMware, Cisco, and Microsoft, among others.
Its servers run on robust Intel Xeon processors. The firm also deploys SSD disk storage in its hosting packages, which makes its clients websites have superior loading speed. Furthermore, its servers run on CentOS operating system.
XnetServer's dedicated servers include four plans. Its basic plan includes 4GB RAM and 2×240 SSD storage, and its advanced plan comes with 128GB RAM and 2×960 SSD storage. Each of its dedicated servers is connected to a 100Mbps dedicated speed portal.
The hosting provider does not offer backup services to its customers. Users are responsible to perform their own backups in order to safeguard their vital data and information. In addition, none of its hosting packages contain an SSL certificate, even as an extra package that its customers can purchase. Other services provided by the firm include colocation services and private server solutions.
Pricing and Support
XnetServer's hosting packages are quite expensive. Clients can make monthly payments through the vendor's flexible payment policy. Its prices are all listed in U.S. dollar.
The firm does not offer a money-back guarantee, free trial period, or any other refund policy. Nor does it provide a network uptime guarantee. However, it does offer a 100% customer satisfaction guarantee to its users.
In the event of a technical issue arising, you can contact its customer service team via email, telephone, or live chat support. The hosting provider does not offer an open system for ticketing support. This support team is also not available round the clock.
When you try to access the support section, you will encounter a login box, which suggests that only existing customers can open tickets on this vendor's ticketing system.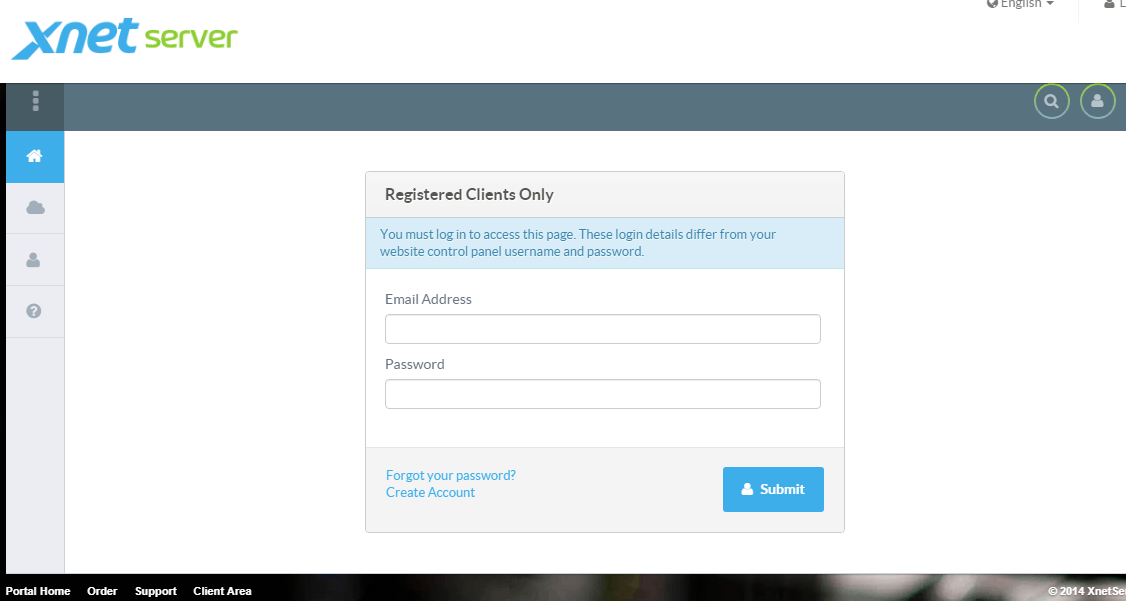 This hosting provider has only partially set up its customer service portal. Although it has set up a knowledge base, it seems to be empty. I sent a support query to this vendor's support team via email but never heard back from them.