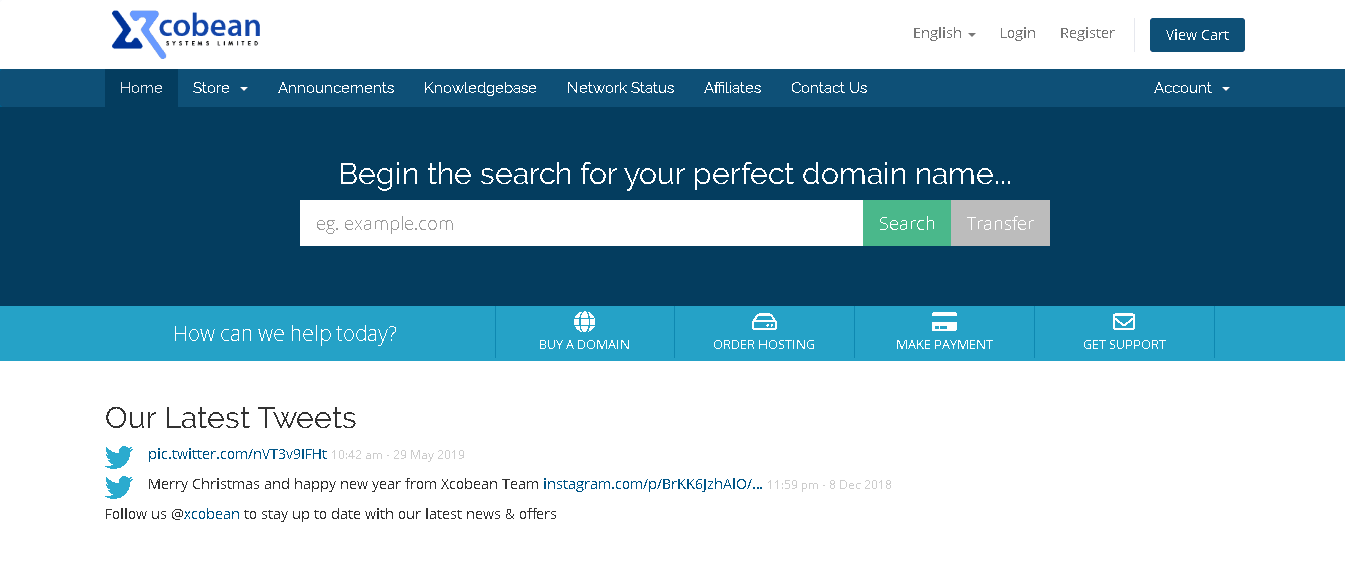 Xcobean is a Kenya-based company that offers web hosting and Virtual Private Servers. The company also provides web design and development, along with SEO and marketing services. Its website is available in English only and its servers are located in Derby, United Kingdom.
Features and Ease of Use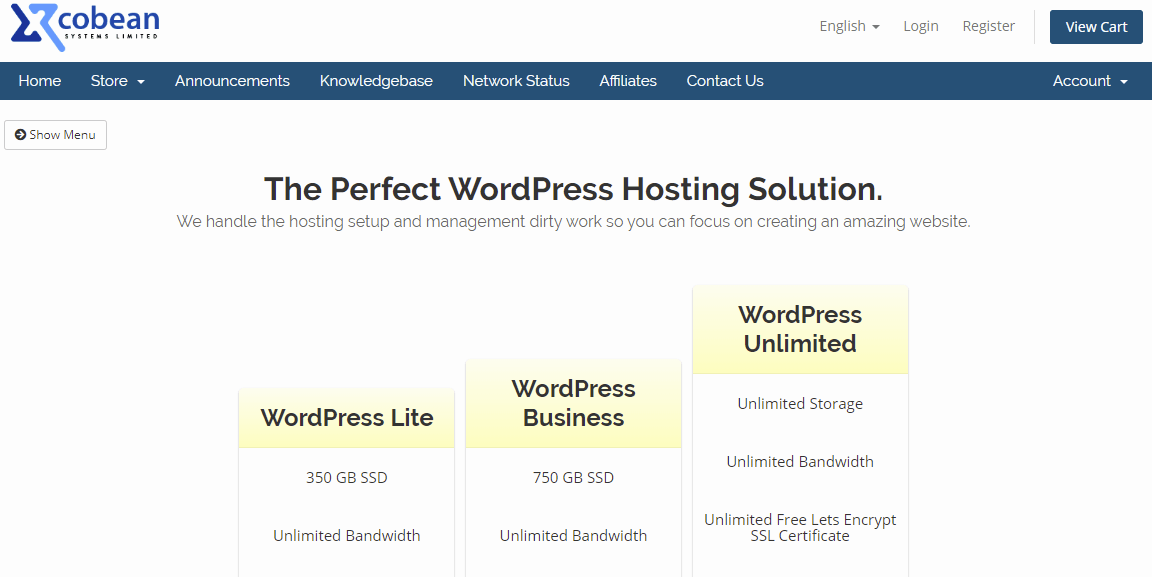 Xcobean offers a variety of web hosting categories, including Windows shared hosting, Linux shared hosting, and WordPress hosting to provide for customers looking to use different types of programming languages, operating systems, and applications. Shared hosting customers enjoy the following:
Automatic backups
Lets Encrypt SSL Certificate on some plans
Free domain on some plans
Unlimited bandwidth
Up to unlimited storage
Xcobean provides Solid State Disks to customers, which is great for performance; much better than hard disk drives in terms of read/write speeds. Most websites are going to have more than just text, so space for images, videos, and various media files is necessary. For more than the simple company website, the files can weigh quite a bit and to host it, you'll need sufficient space.
Xcobean supplies more than enough for most websites, with its lowest SSD option at 100GB. It goes as high as 750GB before the unlimited mark. The storage provided is ample, and there's no limit to the bandwidth, so as long as your website doesn't use more than 10% of the total server resources, you should be fine.
Some plans are on a cloud platform that allows auto-scaling of resources. It scales your allocated resources up or down based on your need at any time. If your website needs more power, you can also launch additional resources on-demand, use them for as long as you need, and then terminate them when you no longer need them. That's great for planning marketing pushes and covering the spikes in traffic during those times.
Xcobean provides cPanel with one-click installation of CMSes and support for PHP, Perl, Ruby, and Python on the Linux and cPanel plans. For Windows hosting, it supports ASP and ASP.NET. You can build your website with RVSiteBuilder provided free on the cPanel plans or add Weebly website builder to your cart before checkout.
Pricing and Support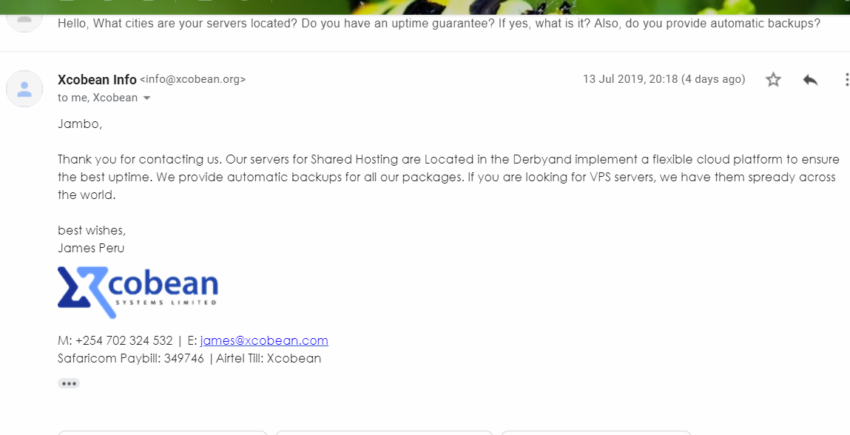 Xcobean's prices are pretty cheap. Compared to other web hosts, the web hosting plans are a steal. And, if you haven't bought your domain name yet and want to do it through this vendor, you can get one for free if you sign up for a year. You can also pay for one month, but you'll miss out on the free domain offer.
The company offers a few upsells. Asides from the Weebly website builder mentioned earlier, you can also add email security, SiteLock website security, and an SSL certificate to your bundle before checkout.
Xcobean offers many VPS plans that are on RAID with full root access, which are also low-cost.
The company uses three payment processors: PayPal (wallet funds and cards), Mpesa Paybill, and Mpesa Express Checkout. You can send in a check or bank deposit as well. There is also a 30-day money-back guarantee provided on web hosting.
You can refer to the tutorials in the knowledge base to find answers on your own, or you can submit a ticket or use the live chat to get assistance from the support team. You can also reach the support team through the phone numbers and email addresses displayed on the main website of xcobean.co.ke. When I sent an email, I received a response within just a few hours.