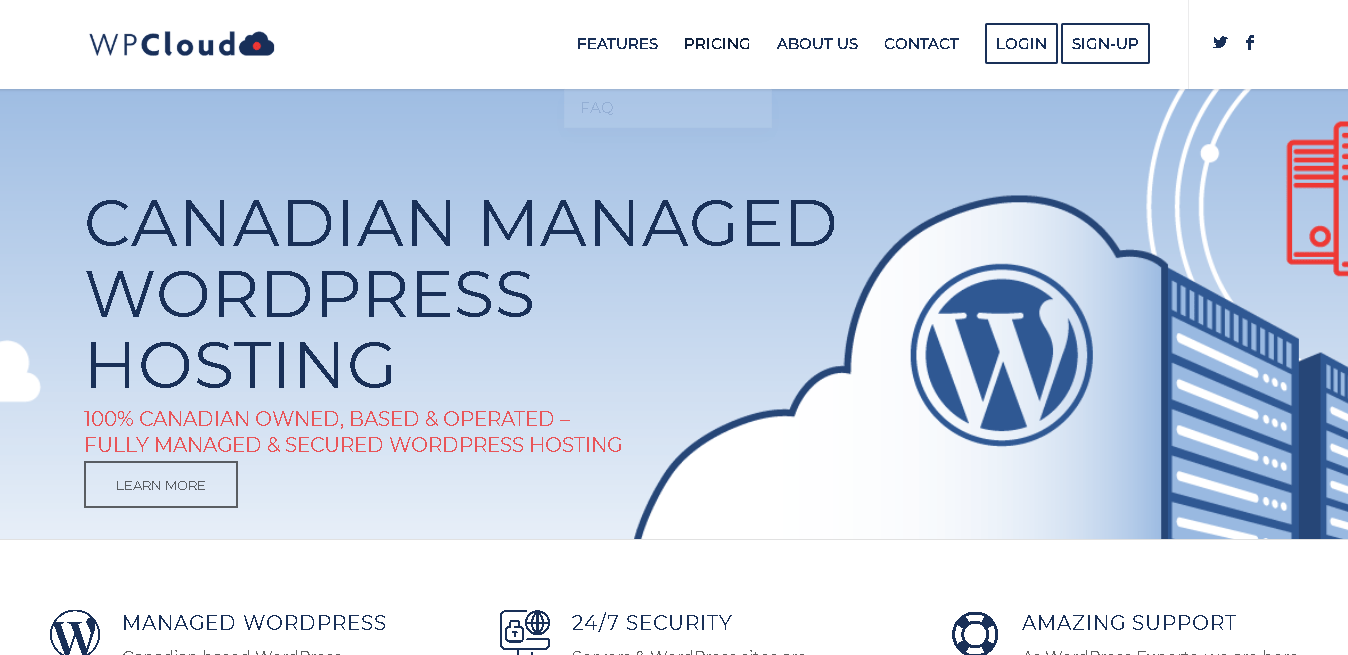 As its name implies, WPcloud specializes in WordPress hosting. It began as a website and applications development company in 1998 but started offering WordPress hosting in 2013 after experiencing difficulties in finding good WordPress hosts in Canada.
It uses data centers in Montreal, Vancouver, and Toronto, Canada, and connects customers to a content delivery network in six continents. The website is in English.
Features and Ease of Use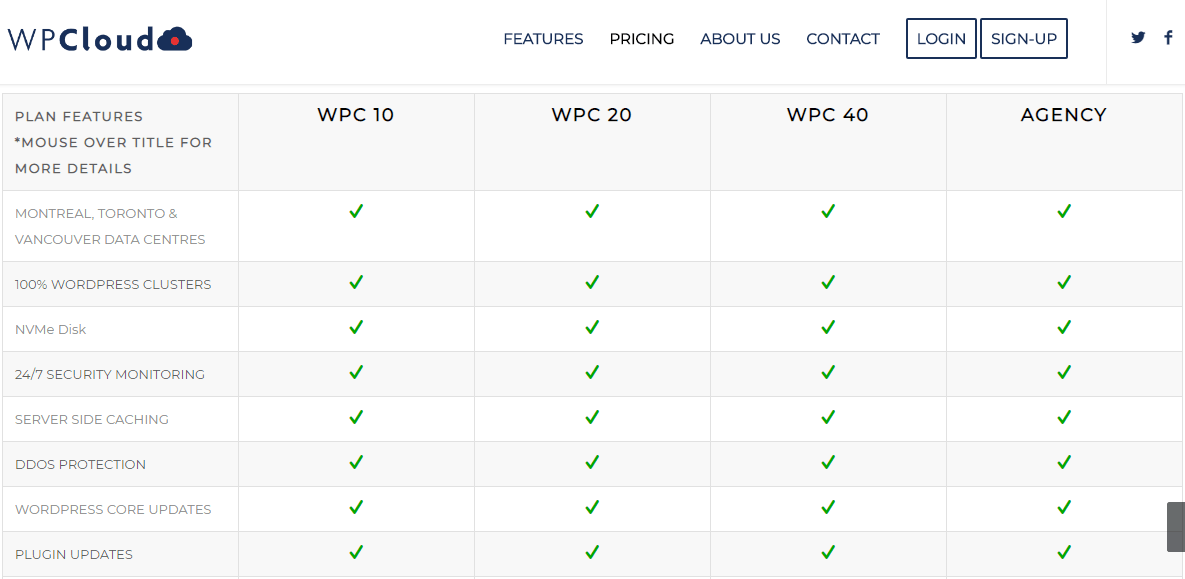 WPCloud is entirely focused on managed WordPress hosting. It provides WP core updates, plugin updates, theme updates, and security against hackers, viruses, and malware. Customers will enjoy the following features and resources:
99.9% uptime guarantee
Daily off-site backups
Free SSL certificates
Up to 1TB bandwidth
Image optimization
In addition to the off-premise backups, it also allows customers to take backup snapshots that they restore in a few clicks. When it comes to WP security, this company ensures that clients are safe from DDoS attacks, and in a case where any website is compromised, the issue is solved and corrected within 24 hours.
It uses OVH Anti-DDoS, which allows it to alleviate attacks while still filtering legitimate traffic into customers' websites. The largest DDoS attack is 1.35Tbps, but its system can absorb up to 12 Tbps. It also spreads the traffic around nine data centers and three continents. That prevents overflooding on a high scale.
Another security feature worthy of mention is brute force protection. The most common attacks in WordPress are brute forcing the login. WPCloud provides a three-level system, and added to that is a Web Application Firewall to filter out malicious attacks.
It also offers one-click staging. With this feature, you can easily create a test version of your website, make changes and check if they work before pushing them to your live website. This helps you prevent errors from affecting your live website.
Pricing and Support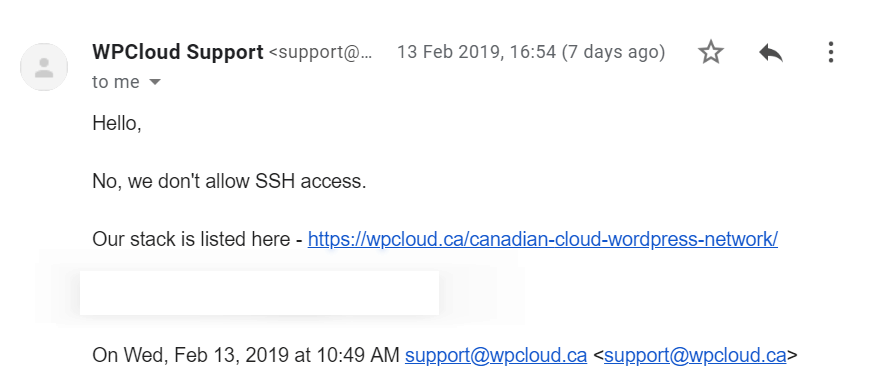 WPCloud offers four plans, all of which are fairly priced for the features on offer. The premium tools and free SSL certificate make it even sweeter, even though WPCloud doesn't offer domain registration services. Customers will have to purchase their domain names from another provider and point it to their servers.
WPCloud provides hosting options with monthly, bi-annual, and annual payment plans. They offer a 30-day money-back guarantee, no questions asked, to reduce any risk you may have.
WPCloud's technical customer support is available 24/7 through email, ticket, and phone support. It claims that its response time is less than an hour, and I experienced that myself. I sent an email and received a response in less than five minutes. It also has a knowledge base with some text and video tutorials.
How much does WPCloud cost?
WPCloud offers multiple plans priced highest to lowest. The price depends on which type of hosting plan you choose. You can see the updated pricing table (updated weekly) below.

Which WPCloud plan should I get?
My recommendation is to start with a cheaper plan. You can always upgrade later on. WPCloud can help you with the migration to a more expensive plan. The increase in visitors many times takes longer than expected and you shouldn't pay a lot of money until the need arises. Of course, your needs may vary, and you can consult with a hosting expert from WPCloud here.

How good is WPCloud's customer support?
WPCloud is not ranked as one of our top web hosts. But that can also be a result of WPCloud being a small, under the radar, hosting provider. There are advantages to a small hosting company – as a customer, you are more important to them. You can also check out our comparison of the most popular web hosting services here.