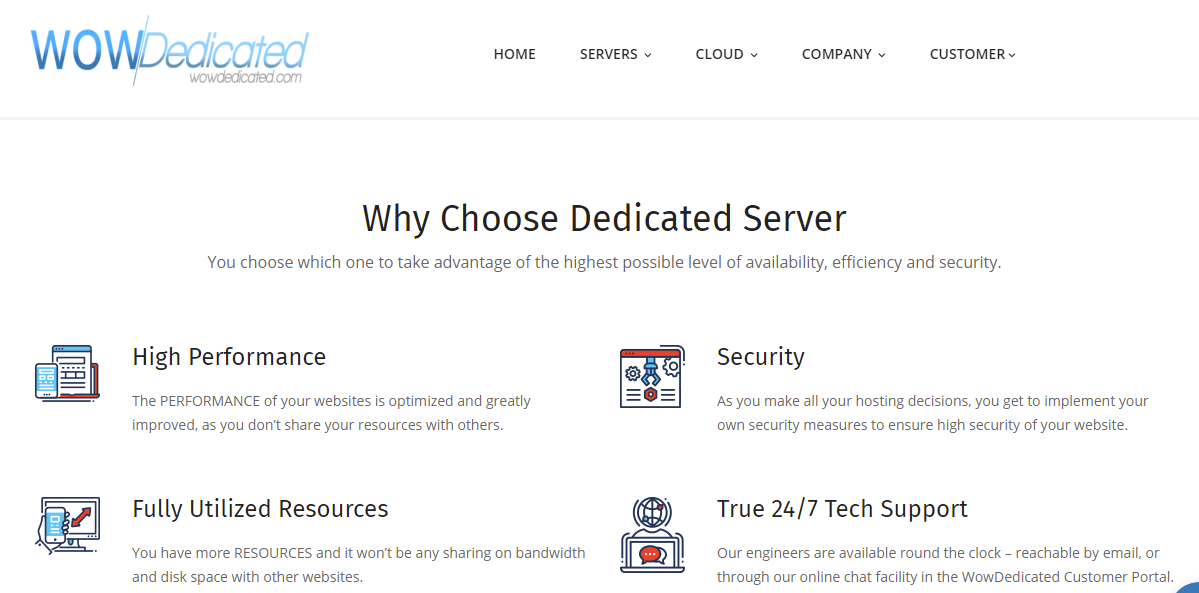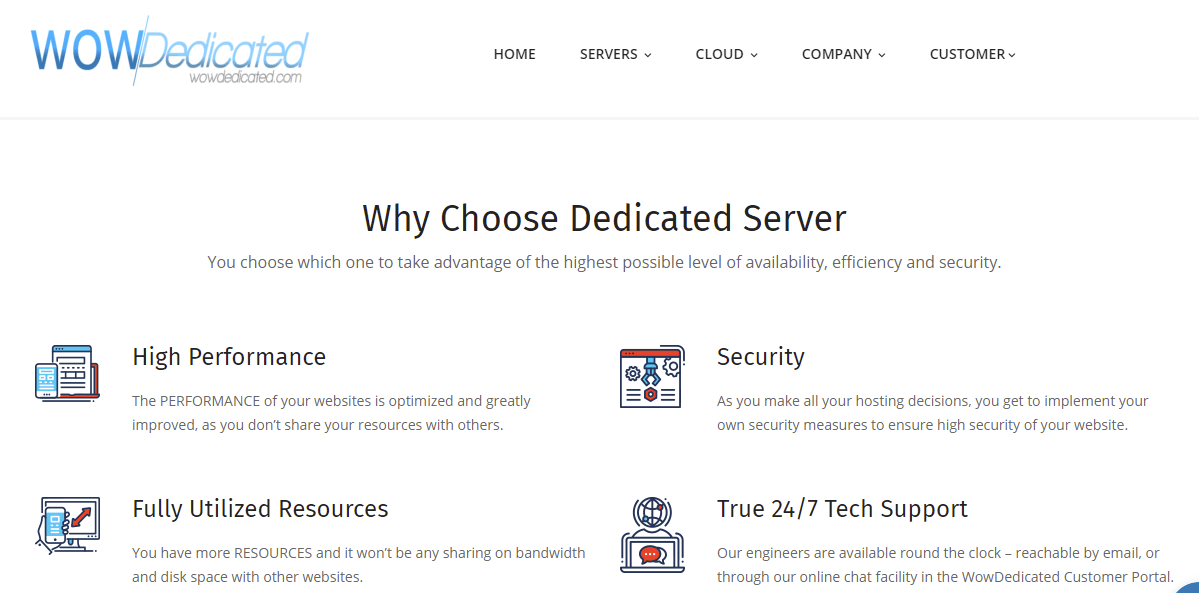 WowDedicated is a hosting provider with over 24 years of experience in the field. It provides high-end cloud servers, virtual private servers, and dedicated servers. Its servers are located in a data center in Turkey and its website is in English.
Features and Ease of Use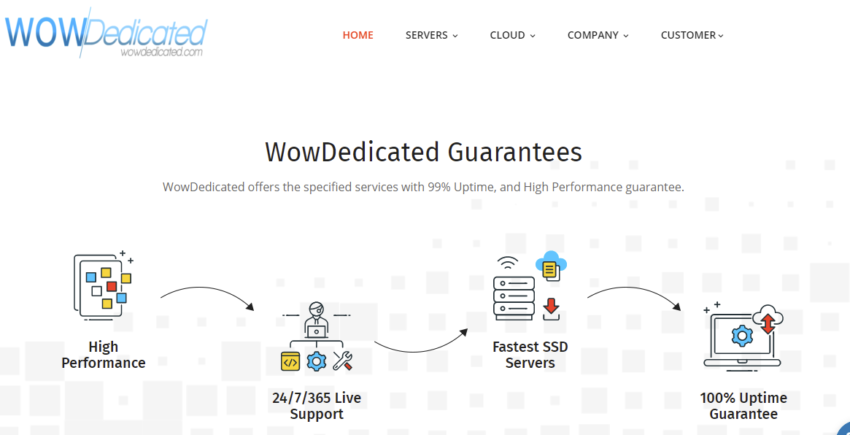 WowDedicated offers five virtual servers and five cloud server plans. These plans come with the following features:
99.9% uptime guarantee
From 50GB to 480GB disk space
From 1TB to 10TB bandwidth
Automatic backups
Up to 8 CPU cores
Up to 34GB RAM
Its servers are powered by Intel Xeon processors and solid state drives (SSD). They also come with the OpenStack infrastructure, which among other benefits, provides improved security and in many cases, lower cost.
The cloud server plans use CentOS, Ubuntu, and Windows server operating systems. There are different versions of these OS available at checkout. Also, with the cloud server plans, you can choose the number of dedicated IP addresses you want, up to sixteen.
From the control panel, you can change hostname, root and console password, and set reverse DNS. After installation, you can also re-install your server from the panel and access it via the console.
In addition to providing cloud and virtual servers, our offerings encompass dedicated server plans. These plans are organized to allow you the flexibility of choosing the desired number of processors (single, dual, or quad) for your server.
WowDedicated's hosting plans are for advanced web users. Beginners or non-experts will find it difficult to use these plans, as there's no beginner-friendly control panel like cPanel nor a website builder and auto-installer.
Pricing and Support
WowDedicated has a few affordable plans with prices that are in line with the market standard for virtual and cloud plans. Generally, the virtual plans are less expensive than cloud server plans. So, if you are looking to save some money, then you can pick the virtual server plans.
It offers a monthly billing cycle only, which is good since you are not forced to commit to long durations. There's only one payment method available at checkout and that's PayPal. However, its terms and conditions lists credit cards, bank transfers, and cash as its payment methods, so if you want to make payments using any of those, you will have to contact support. When you purchase a plan, your server will be installed instantly.
Support is available through phone, email, ticketing system, frequently asked questions (FAQ), and live chat. I sent an email, but didn't get a response even more than a month later.