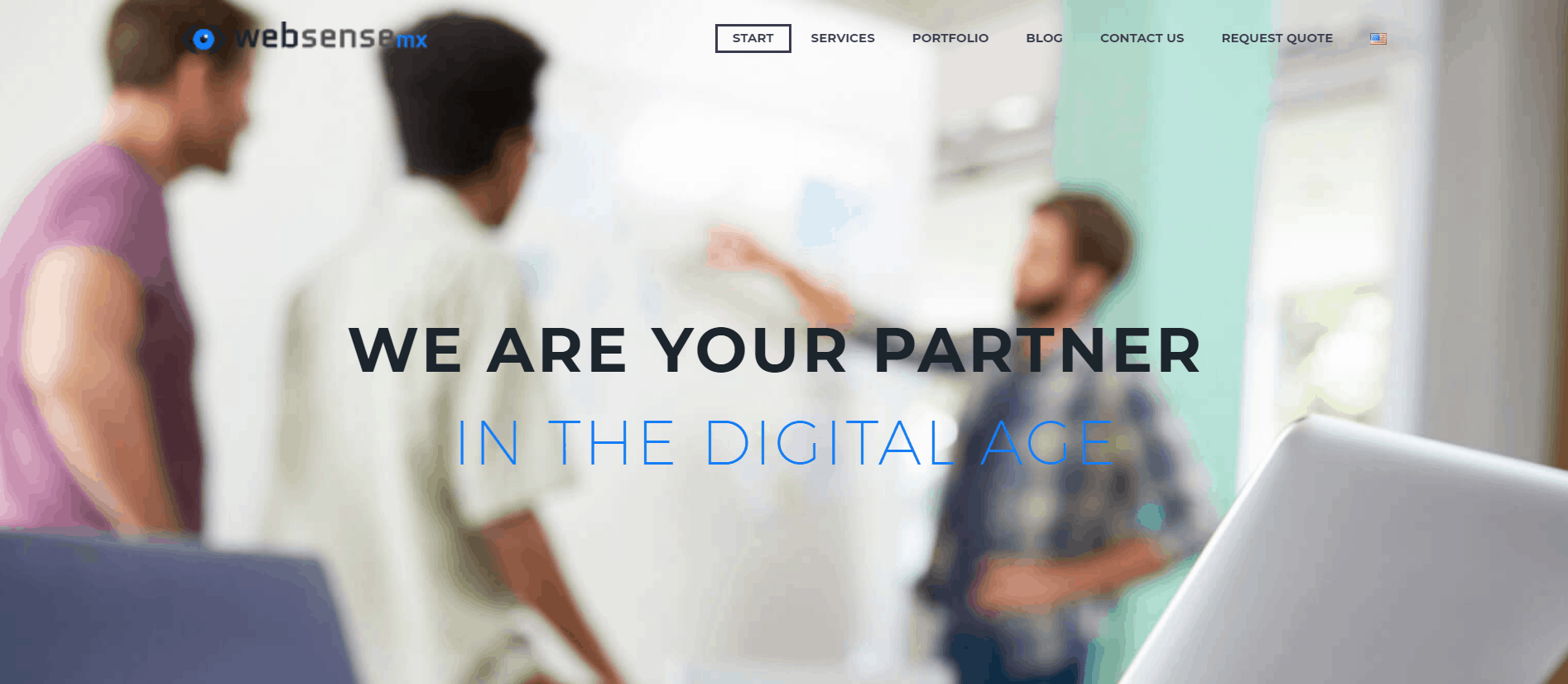 Websense MX is an end-to-end digital solutions provider that offers shared hosting as part of their extensive portfolio of services. If you're a budding entrepreneur looking for a local Mexican agency that can take care of all of your graphic design, website building, and digital marketing needs on top of web hosting requirements, you'll be pleased to learn about this small yet effective agency. Currently based in Tijuana, Mexico, Websense MX's website is available in Spanish; they appear to have an English version, but this is still under construction and therefore does not contain much information.
Features and Ease of Use
Websense MX's hosting solutions are only one small part of their portfolio of digital services, so their offerings are very straightforward. You get a list of features typical of a shared hosting provider, such as:
9% uptime guarantee
WordPress, Joomla!, and other popular CMSes pre-installed
cPanel installation
Visitor analytics
MySQL databases

Other than that, there actually isn't much information available on their hosting packages. Much is left unclear, including if:
They give free SSL certificates to each of their web hosting customers
Their platform is integrated with major credit card gateways or can process secure payment transactions
Their hosting service can support scripting languages
You can upload directly to your website via FTP
It looks as though if you're already engaging their services in other areas (e.g. graphic design, search engine optimization, AdWords campaigns, and so on), then the web hosting will be a nice complementary touch to your package.
However, I wouldn't recommend their hosting service as a standalone purchase.
Further, Websense MX only offers shared hosting – and up to a limit of 5GB data storage and 20 email accounts. If your website or company grows bigger than that, they may not be able to support you.
However, the current hosting customers of Websense MX report that their service is fast and efficient. So, if you're already using the vendor for other digital services, rest assured that you're in good hands.
Pricing and Support
Since Websense MX only has shared hosting plans available, their pricing scheme is equally as straightforward as their range of plans. All prices listed on their website are annual rates, so you'll have to divide by 12 to get the monthly equivalent.
I wasn't impressed by any of their packages, frankly speaking. The prices for their three shared hosting plans are significantly higher than those of their competitors, especially when you consider that there seem to be several key features missing from their package descriptions. There's also no money back guarantee or trial version of their hosting plans, and their packages don't offer much scalability for growing businesses.
Websense MX offers basic support via a landline and email. They don't have a live chat, unfortunately, and their support isn't 24/7. There also isn't a knowledge base or FAQ for you to peruse. All in all, I think their web hosting solutions are convenient for those already engaging their services (and therefore have ready access to them), but definitely not recommended as a first choice.