To compare the best web hosts, we hosted the same WordPress website on each one and tested performance, customer service, and value for money.
Check out the results here.
Let's get something straight from the start. While WebIT seems still to be a website hosting company, this isn't at all obvious from its home page that leads to two of the property-listing solutions it developed as a software development company. But by a roundabout route, I could click through to its ListOnce solution website, then click back to WebIT's web hosting page that would otherwise not have been directly accessible.
Although I have some concerns about whether the web hosting plans are still valid, I'll be a bit more optimistic for the purposes of this review.
WebIT has developed top-quality software solutions since its inception in 1998. Its current "ListOnce" signature software product provides digital marketing services (i.e., property listings) for real estate agencies. The ListOnce service is presumably hosted on WebIT's web hosting infrastructure, since the ListOnce website includes a web hosting section that leads back to WebIT's English-language website. I told you it's confusing.
Features and Ease of Use
If still available, WebIT offers only one (Linux) shared hosting plan that provides:
99.8% uptime guarantee
500 MB disk space
5000 MB monthly bandwidth (expandable at extra cost)
DNS management
Support for PHP, Python, and Perl
SFTP access
CGI-BIN
Daily backups
WebIT uses fully redundant Red Hat Linux Servers for reliable hosting services. It has a Cisco-powered network, and it eliminates any single point of failure by utilizing multiple upstream providers to ensure that data follows the best path to its destination.
Your hosting can be managed via the Plesk control panel (available on request), and you can access your server via secure SSH.
WebIT's website features dedicated sections for dedicated servers and VPS plans, although this may not be immediately evident from the company's homepage.
Pricing and Support
At almost five times the average industry rate, WebIT's hosting prices look extremely expensive. Arranging the hosting involves filling out an old-fashioned online "order form" with no indication of how you would actually go on to pay. There are no details of any discounts as far as I can see.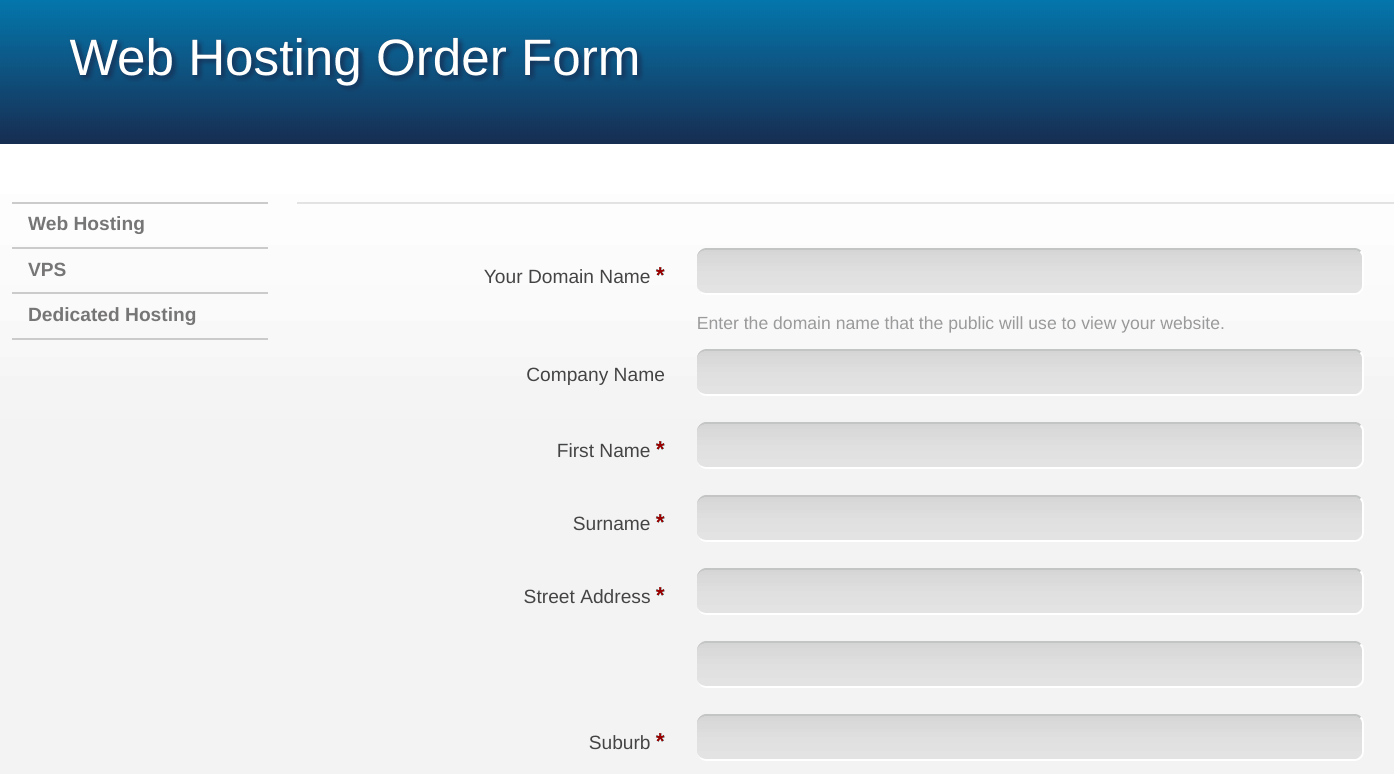 You should be able to contact WebIT's support team via telephone, fax (remember those?), email, or online contact form. My form-submission failed, and there is no live chat, so I would have to resort to self-support. However, there is nothing like a knowledge base as far as I know on WebIT's website.
How much does WebIT cost?
WebIT offers multiple plans priced highest to lowest. The price depends on which type of hosting plan you choose. You can see the updated pricing table (updated weekly) below.

Which WebIT plan should I get?
My recommendation is to start with a cheaper plan. You can always upgrade later on. WebIT can help you with the migration to a more expensive plan. The increase in visitors many times takes longer than expected and you shouldn't pay a lot of money until the need arises. Of course, your needs may vary, and you can consult with a hosting expert from WebIT here.

How good is WebIT's customer support?
WebIT is not ranked as one of our top web hosts. But that can also be a result of WebIT being a small, under the radar, hosting provider. There are advantages to a small hosting company – as a customer, you are more important to them. You can also check out our comparison of the most popular web hosting services here.