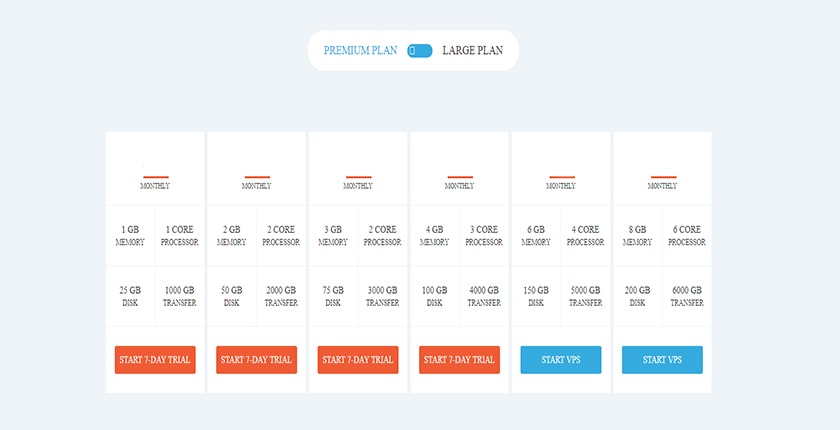 To compare the best web hosts, we hosted the same WordPress website on each one and tested performance, customer service, and value for money.
Check out the results here.
Founded in 2015, VPSServer.com is a tech company based in the U.S. that offers a reliable and robust VPS service. It leverages cutting-edge technology to guarantee its clients a 99.99% uptime as well as the best I/O performance. Its servers, located in different countries throughout the world, are monitored 24/7 to serve its clients better.
Features and Ease of Use
Behind VPSServer.com's success is a robust collection of tools and features. Some of those worth mentioning include:
99.9% uptime guarantee
Native IPV6 support
DDoS protection
24/7 customer support
Full root SSH access
Windows and Linux operating systems
With VPSServer.com's On-demand and Live Backup features, you can say goodbye to unnecessary downtimes whenever you make a backup. It allows you to safely back up your VPS configuration and data in the simplest way possible without the need to power off. And with a few clicks, you can restore your websites or files.
Not many VPS providers give customers the option to choose what they want. VPSServer.com allows you to choose from several OS options. These come in easy-to-install templates in both Windows and Linux flavors from different locations. Once set up, you can enable Firewall protection and safely access them via secure SSH. By default, VPSServer.com supports IPV6.
Behind VPSServer.com's high-performing VPS machines are enterprise-grade Intel E5 processors and superfast SSD drives. Both work in tandem to deliver one of the best I/O performance as well as the reliability you need to host your critical applications. Also, its servers are covered by worldwide DDoS protection which guarantee maximum availability.
VPSServer.com's control panel is simple to use, allowing you to perform all of your administration tasks from your web browser. While a standard VPS plan may require some technical skills, you can sit back and let someone else worry about your hosting with the managed hosting plans.
Pricing and Support
VPSServer.com has competitively priced VPS plans for both individual use and enterprise customers. I couldn't find much to complain about the pricing considering it has SSD drives as well as decent storage and bandwidth. The packages are highly scalable with no downtime when upgrading your plan.
VPSServer.com accepts multiple payment channels such as Bitcoin, PayPal, and credit cards. They offer on-demand billing, allowing you to pay for exactly what you need. Give their seven-day trial hosting a try and experience the excellence of their services.
With VPSServer.com, you get 24/7 customer support via live chat and email/ticketing system. It has excellent customer response times and friendly support staff. If you are more of a DIY person, there are some detailed tutorials and FAQs to get you started.