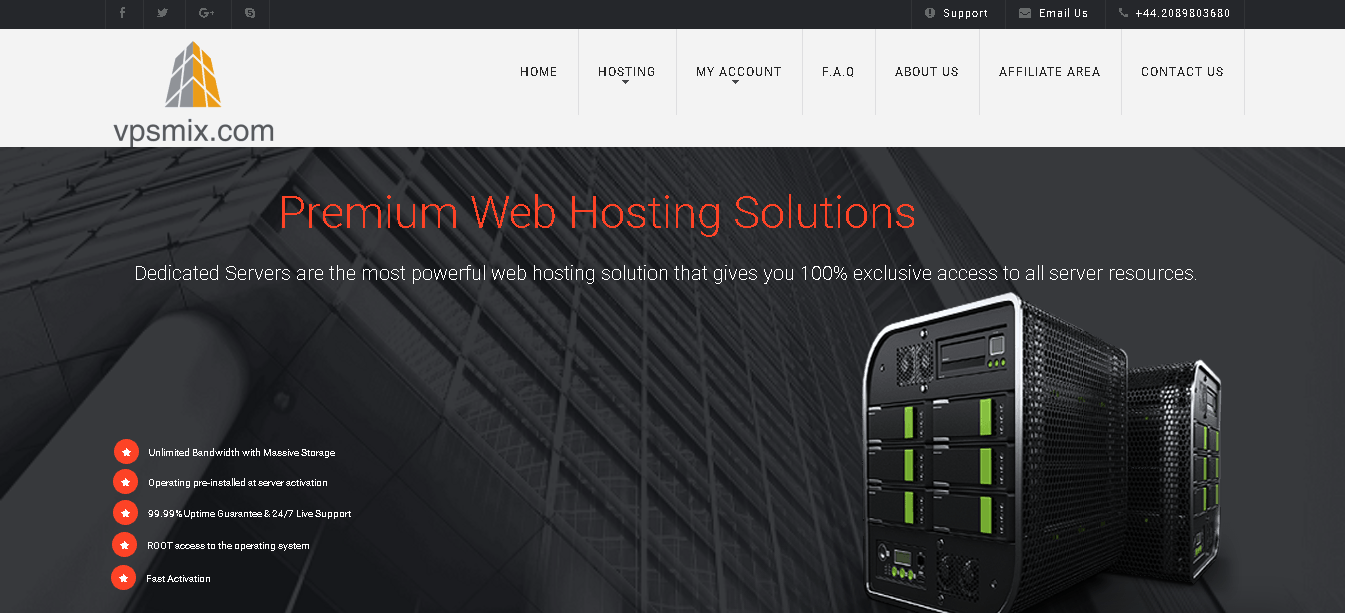 To compare the best web hosts, we hosted the same WordPress website on each one and tested performance, customer service, and value for money.
Check out the results here.
London-based VPSMix has been providing I.T. serves globally for more than nineteen years. To date, it has provided nearly 22,000 VPS and almost 8,500 dedicated servers, and it boasts about having resolved 6,700+ support tickets for something like 36,000 happy customers.
If you need hosting solutions tailored to your requirements, VPSMix has the experience, ability, and flexibility to provide you with precisely what you want. What's more, its entire internal network is built using Cisco equipment in a redundant configuration to provide top-notch, stable performance.
Unsurprisingly, this British business's website is in English.
Features and Ease of Use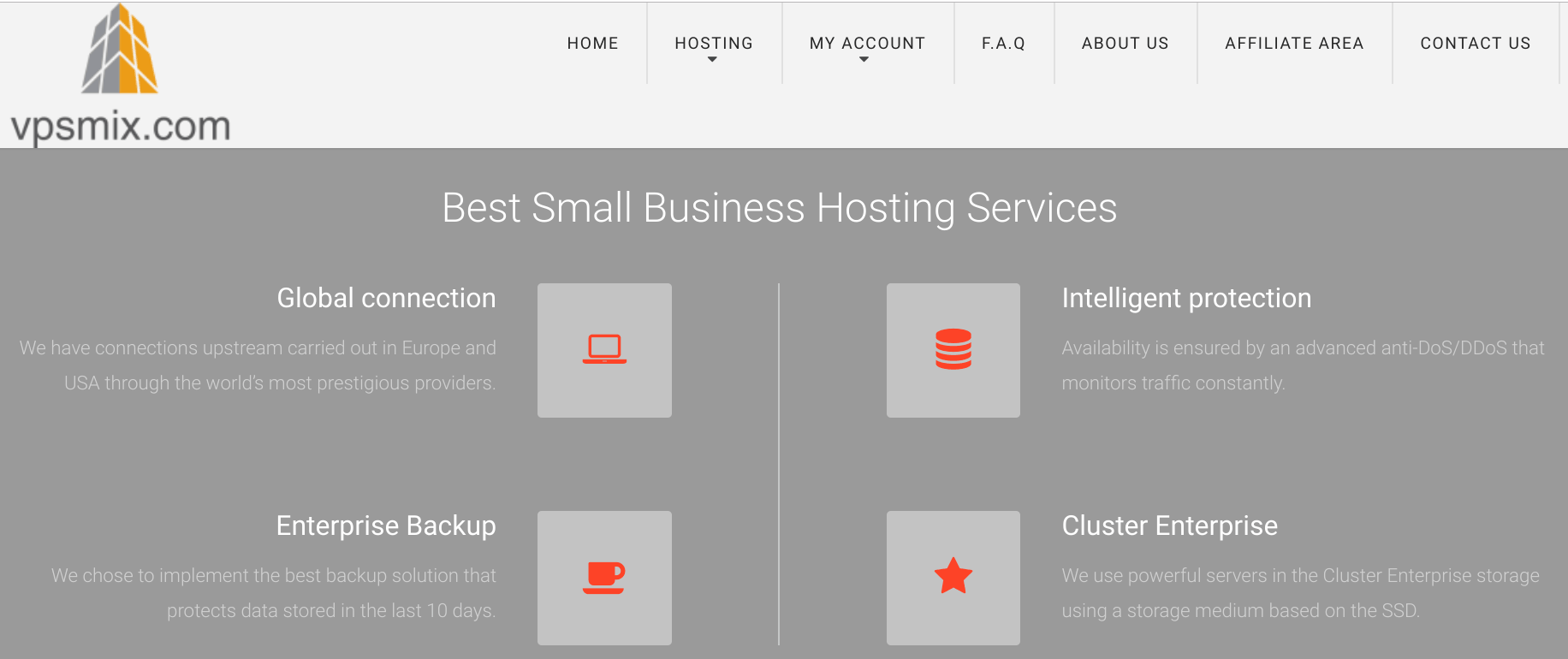 VPSMix offers three VPS plans and five dedicated server plans. The VPS plans provide you with:
OpenVZ virtualization technology
SolusVM control panel
2 to 6 CPU cores
300 GB to 500 GB HDD (or up to 400 GB SSD on the highest plan)
4 GB to 16 GB guaranteed RAM
Unlimited traffic
DDoS protection
VPS administration and problem-solving is made easy by the use of OpenVZ virtualization technology. There is also the possibility of accessing your server console remotely via SSH/RDP.
Servers are equipped with HDD or SSD storage, with SSDs obviously being much faster and more reliable than HDDs. Reliability is additionally assured by redundancy for all essential elements, and — if all else fails — you can restore from one of the R1Soft backups that are retained for ten days.
You receive a 99.9% server uptime guarantee, which is a positive feature to have, although it falls slightly below the industry average (at least for shared web hosting).
Pricing and Support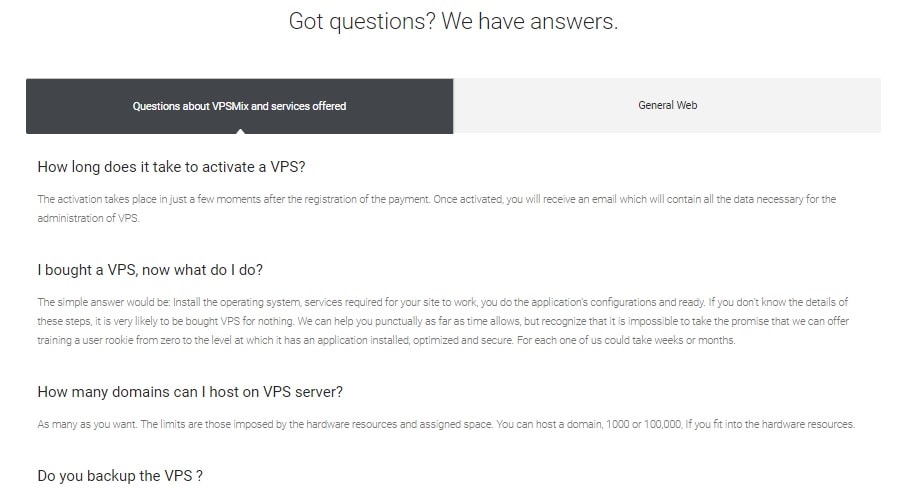 This provider's VPS plans are pricey, and they incur a one-time setup fee of approximately 28% of the starter plan's monthly price. You can pay for plans in U.S. dollars via PayPal or credit card, but there is no trial period or money-back guarantee as far as I can see.
You can contact this company's customer support team via live chat, telephone, support ticket, fax (really!), email, or online form. Since the supposedly 24/7 live chat wasn't available when I wanted to try it, I sent an exploratory email which received no reply.
Self-support resources are limited to a tech blog and a basic FAQ page, but it's not that unusual for a server company to offer less online assistance than a self-service shared web hosting provider.