VPSlices is a specialized VPS provider that was founded in May 2017. It offers VPS only with the aim to push boundaries through its provisioning of fast and reliable servers.
It's registered in the United Kingdom and offers its services to its base location and those in close proximity to its servers, which are in the United States and Russia. Its website is in English only.
Features and Ease of Use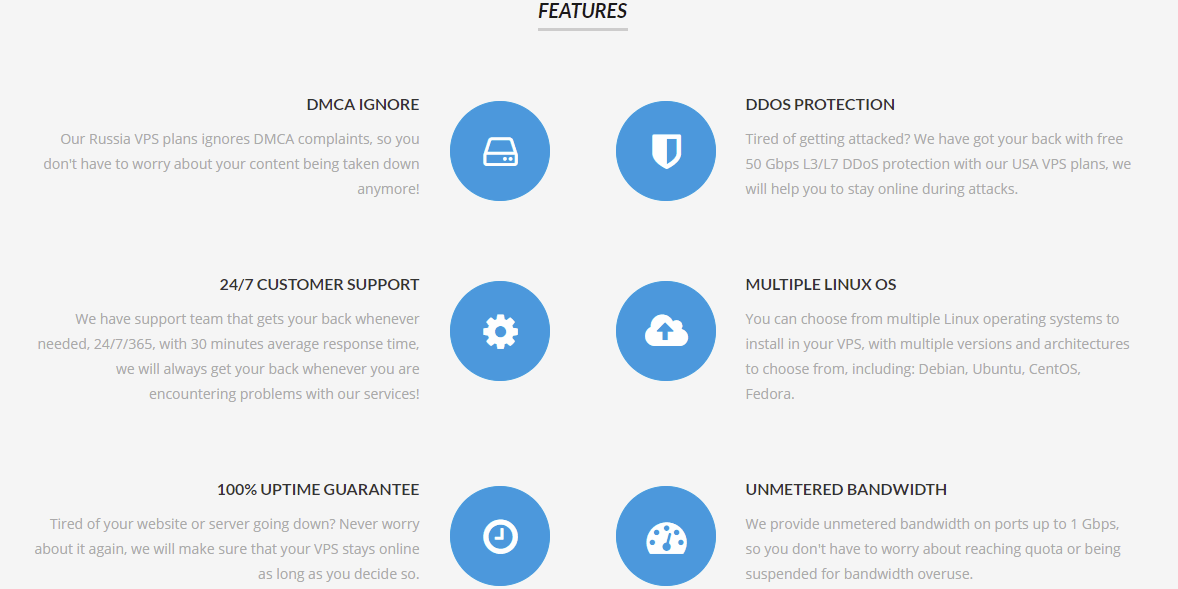 VPSlices offers four plans each for U.S. and Russia hosting, both categories offering similar features. If you take any one of them, you get:
100% uptime guarantee
From 1GB to 9GB DDR4 RAM
Storage space, from 50GB to 200GB SSD
Given that VPSlices only offers VPS, you cannot get shared servers or its perks, such as the simplicity and lower resources which are great for beginners and simple company websites. Also, it doesn't offer SSL certificates or domain registration, so you won't get any built-in feature to set this up.
If you're a beginner to VPS, you are better off with more beginner-friendly companies like Hostinger that offer software help in setting up your server.
VPSlices also has its good sides. For one, you get DDoS protection of up to 50Gbps. That will help you stay online during most common attacks. It also has a firewall to protect you from malware and other vulnerabilities.
It supports multiple Linux operating systems including Debian, Ubuntu, CentOS, and Fedora. You can choose any version and structure you want, and also use your full root access to the fullest.
One feature that might be relevant to you is DMCA Ignored. If you plan on going the wrong route of pirating software, music, or movies, DMCA laws are to protect the owner of those materials and through your hosting company, they can take down your website or content. However, a DMCA ignore feature means that VPSlices will ignore the request from a petitioner against your content, leaving it up to you to do what's right. This feature is only on Russia VPS.
Pricing and Support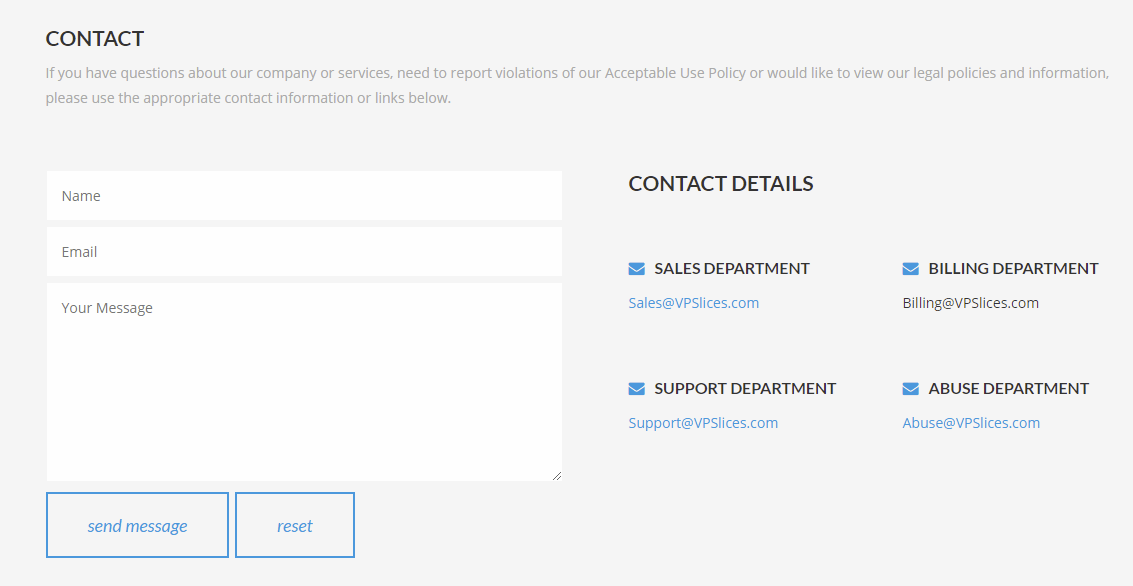 VPSlices offers very low-cost prices for the features on their packages, especially when you compare it with what other VPS providers offer. The security it provides, its 100% uptime guarantee, and support for many Linux distributions make it more than worthwhile.
However, beware that you'll pay extra to have your domain registered through a domain registrar and purchase an SSL certificate elsewhere to secure your website since this company doesn't offer those two add-ons.
It has many payment plans that are backed with a seven-day money-back guarantee. Although that's not significant, when compared with what many other companies provide for VPS – which is no money-back guarantee – this is a big plus. You can test if the VPS is worth the price and advertising and if not satisfied, you get a full refund.
VPSlices' 24/7 customer support team typically responds within 30 minutes. You can reach them through phone, email, live chat, or ticket. I emailed them but didn't receive a response, which wasn't entirely surprising given the references to shutting down.