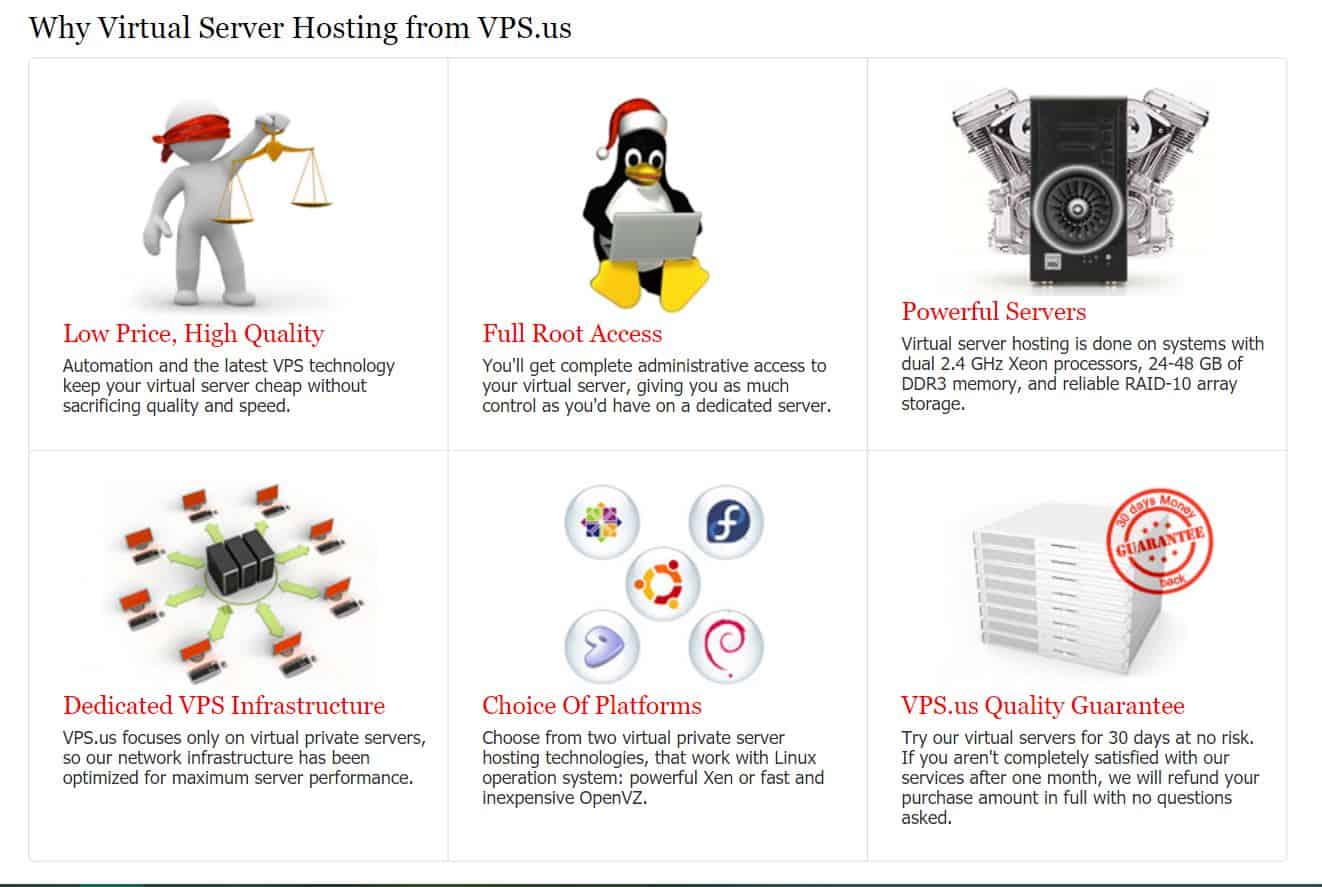 VPS.us operates under the umbrella of Twinservers Hosting Solutions, Inc., which has been in the web hosting business since 2002. Run by a group of IT professionals, VPS.us specializes in providing high-performance virtual private server hosting solutions worldwide. It is headquartered in Florida (U.S.A.) and has two data centers in Rotterdam (Netherlands) and Atlanta (U.S.A.).
The VPS.us website is in English, but its support pages can be switched into additional languages.
Features and Ease of Use
As the name suggests, VPS.us is a virtual private server provider. It offers two types of Linux-based VPS packages: Xen VPS and OpenVZ VPS.
The standard VPS features include:
99.5% uptime guarantee
SSD storage from 20 GB up to 100 GB
Auto-installer
Website builder
Unlimited traffic
Daily backups
DirectAdmin, WHM/cPanel, and Webuzo control panels
SSH access
For most businesses, I recommend the Xen VPS plan that is completely isolated, thus making it a practical and dependable solution that is immune from the effects of other virtual servers running on the same hardware.
If you're operating on a tight budget, you should check out the OpenVZ hosting service that is inexpensive, fast, and reliable, with partitioned processes and files, and flexible memory allocation.
With full root access and a user-friendly administrative interface, you will have complete control over your VPS.
VPS.us also offers VPS reseller plans, domain registration services, and SSL certificates.
Pricing and Support
Both types of VPS (Xen and OpenVZ) are offered in four varieties at precisely the same prices, but they differ in terms of the resources you get at a given price point. For example, The X-8GB Xen plan gives you 80 GB storage whereas the same-price VZ-8GB OpenVZ plan gives you 100 GB storage.
You can pay for plans using PayPal or major credit/debit cards on monthly, quarterly, semi-annual or annual billing cycles, and there are modest discounts for the longer-term commitments. You needn't worry too much about making a major commitment because the 30-day money-back guarantee gives you a first-month "get out" clause. Note, however, that the money-back guarantee doesn't apply to add-ons, domains, or control panel purchases.
Yes, you have to pay extra for SSL certificates and domain registration. And while the Webuzo control panel comes for free, this provider also offers the DirectAdmin and WHM/cPanel control panels at fair prices.
I give VPS.us top marks for its excellent customer support. I was very satisfied when I spoke with one of the 24/7 live chat agents: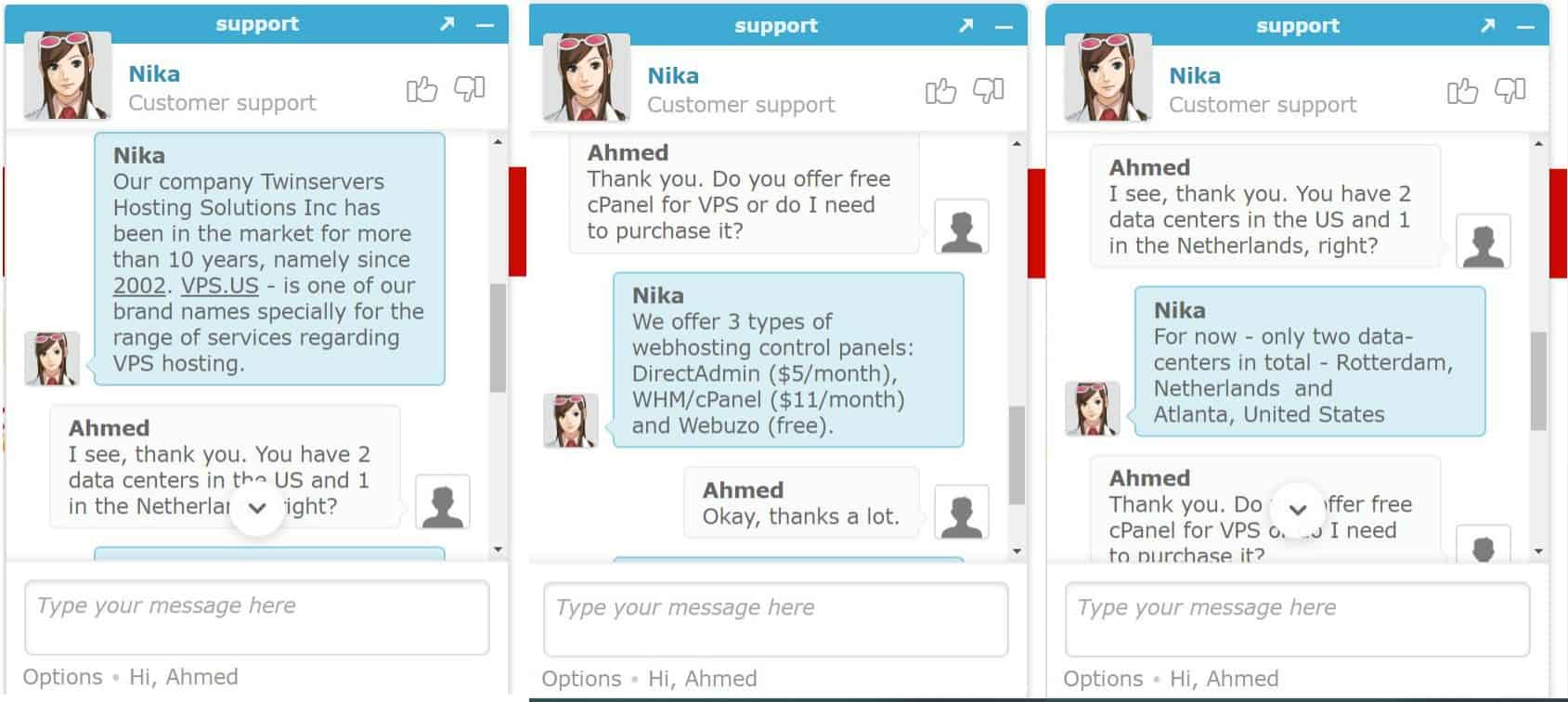 Additional support channels include email, ticket submission, and a toll-free telephone number (from outside the U.S.). For self-support, there is a reasonably comprehensive knowledge base.