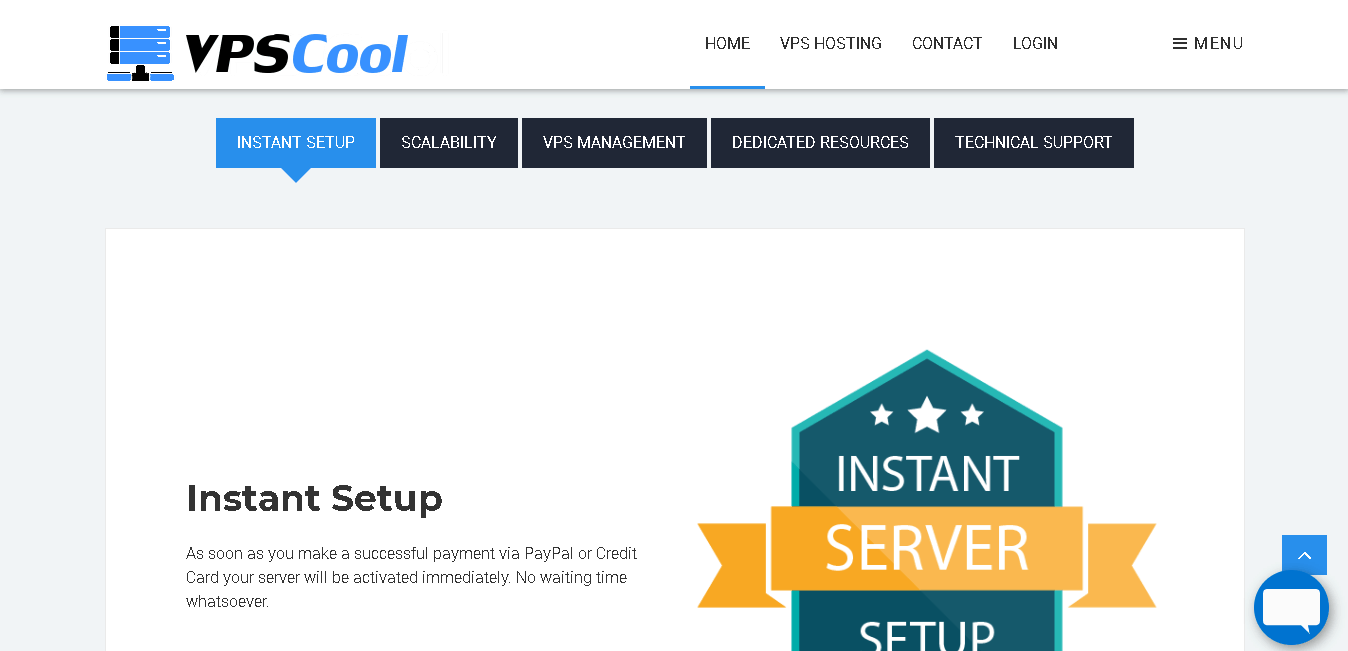 According to its Facebook page, VPS Cool started out in March 2017. This relatively recent entrant to the web hosting world owns its own infrastructure, and it specializes in offering Linux KVM virtual servers located in world-class data centers in France, Germany, and Canada.
VPS Cool's cool-looking but simple website is in English.
Features and Ease of Use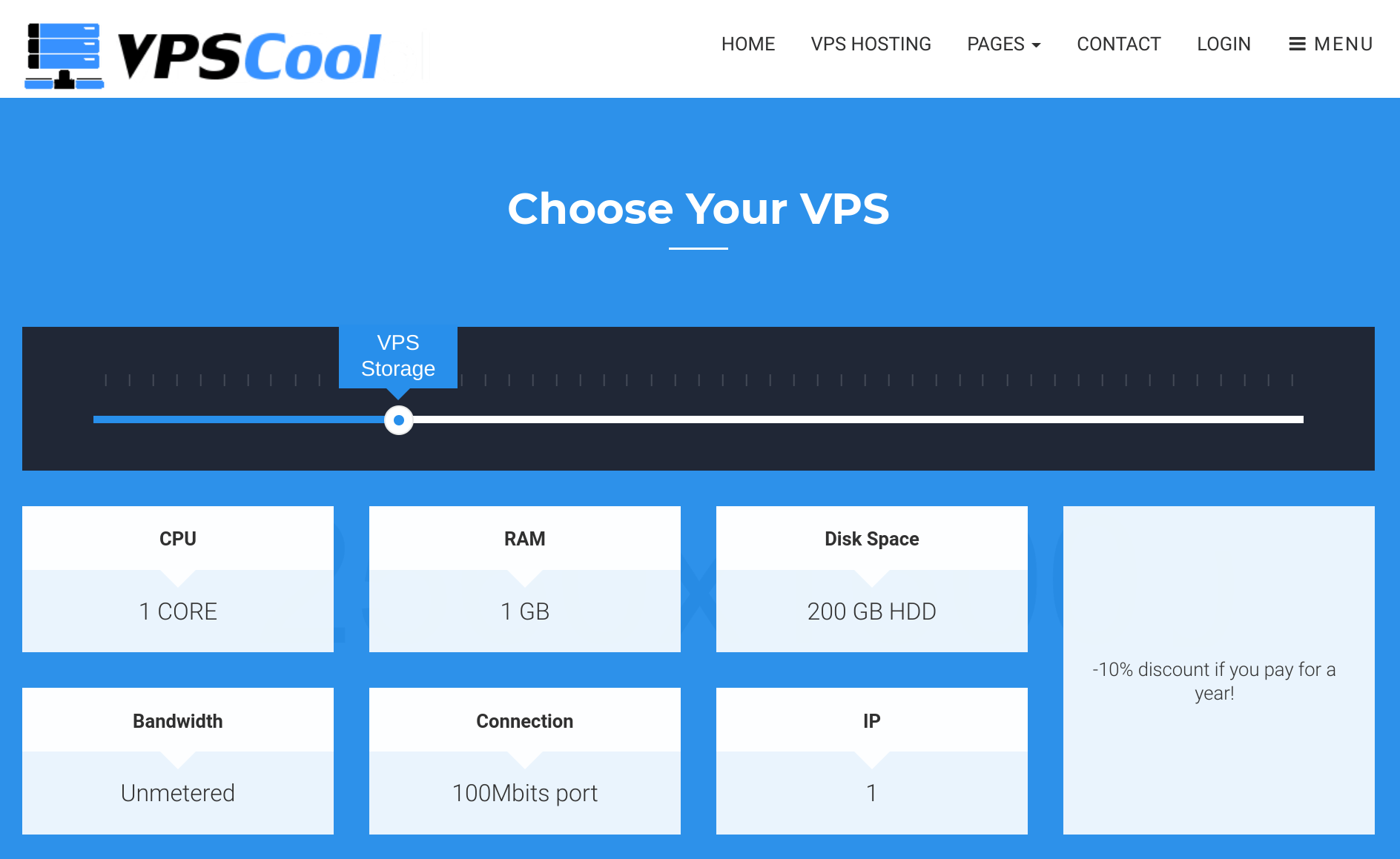 VPS Cool offers five Linux KVM VPS plans that come with:
One to four CPU cores
1 GB to 4 GB RAM
10 GB SSD to 40 GB SSD with RAID 1
From 2 TB to unmetered traffic
Monthly backups
Instant setup
A user-friendly control panel lets you reboot, shut down, and reconfigure your VPS. You also get SSH/root access to exercise complete control over your hosting environment. Furthermore, the HTML5 VNC client allows you to manage your hosting environment via your web browser.
VPS Cool's servers are completely scalable, so you can easily upgrade your computing resources (disk space, memory, and CPU) within a matter of minutes. Thus, rapid or seasonal spikes can be catered for. Virtual servers are isolated so that you're sure to get your allocated resources, and VPS Cool's services come with a no-overselling guarantee. You also get a 99.9% uptime guarantee, and the use of RAID 1 technology should guard you against disk failure.
Pricing and Support
This company offers affordable VPS plans, and you can pay for them exclusively through PayPal in U.S. dollars or Indian rupees. If you choose annual billing instead of monthly, you can enjoy a 10% discount. Plus, they offer a full refund within 14 days, as long as you haven't violated any acceptable use or other terms.
Self-support can be sought in the published knowledge base that answers several common questions. If you don't want to support yourself, you can contact the customer support team via telephone, ticket, email, or live chat. I was pleased with the quick answers I received to my questions via the live chat channel.