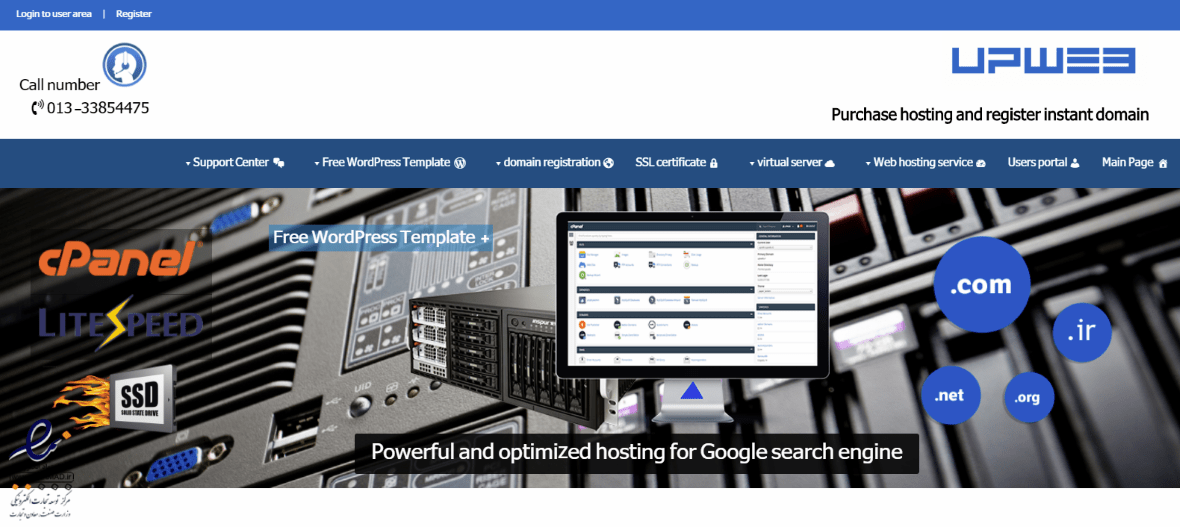 Web hosting, HDD and SSD VPS, dedicated servers, and domain registration are some of the services that UPWEB offers. This company is located in Iran and only targets customers who understand Persian. Its servers are located in Germany.
Features and Ease of Use
UPWEB offers Windows and Linux web hosting. On Linux, there are seven plans, but the first might not be useful to host your website, because the storage space is a meager 50MB. A text-only blog will work on that but for a media-rich website, that will not work.
That plan also doesn't offer any backups, and using a CMS is out of the question. The next plan doesn't offer much – just 200MB – but a basic WordPress website with very few or no plugins might survive. If you plan to run high-level websites, you should consider its VPS plans where you can get as high as 200GB space and 3000GB bandwidth.
Nevertheless, shared hosting has its perks. If you take any of the plans (with the stipulations listed above), you get the following:
99.8% uptime
Weekly automatic backups
Anywhere from 5GB to 400GB bandwidth
Up to unlimited add-on domains
Anywhere from 50MB SSD to 5000MB SSD
UPWEB supports WordPress and Joomla, however, it doesn't offer a one-click installer. So, you'll have to go back to the old days where installing a CMS took a long journey through the database and file manager.
This company focused its free offer on WordPress templates. It's provided for free only once. I did check out the templates it has, some of them are nice and mobile responsive, but only a few are modern. There's no website builder though, so you'll have to stick to a CMS if you don't know how to write HTML.
UPWEB supports ASP.NET on Windows hosting, but it only supports PHP on Linux hosting. That is limiting and most hosting companies support PHP anyway, but it appears to ignore Python, which is another widely used and significant framework. If you planned to code in Python, you'll have to look elsewhere. If your preference is PHP though, you're covered, plus, you can simultaneously run five versions of PHP at the same time.
UPWEB is as basic as it gets for hosting. It offers SSD, MySQL, and MsSQL which is normal for modern web hosting companies, but that's just about it. No use of top products like CloudLinux, and no offer of a CDN, so you're better off if your customers are in Germany only. There are also no other security features aside from Anti-spam.
Pricing and Support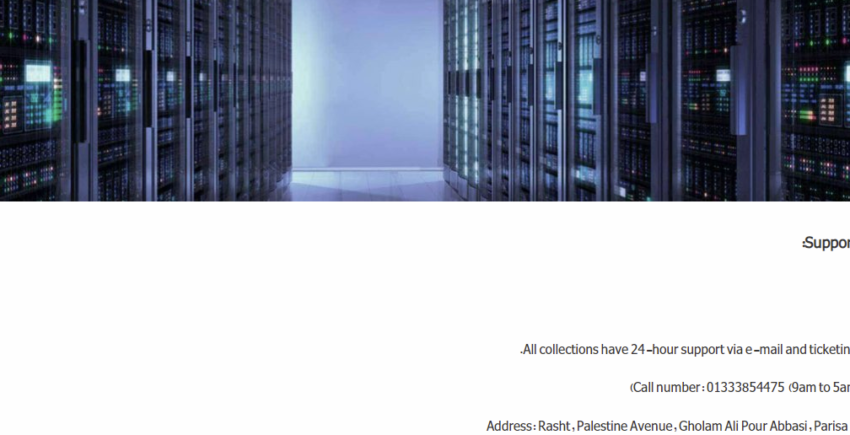 UPWEB offers no free trial. You have no choice but to spend your money before being sure that it lives up to its advertising. Another concern is that it doesn't offer a money-back guarantee, which means that there is no assurance of a refund if you are unsatisfied. Plus, there's no downtime warranty, either.
If you think that's the worst of it, you'd be wrong. This company doesn't offer a monthly subscription period on its web hosting. So, it forces you into a long-term contract without an assurance of a refund if things go wrong, and it's prices are on the higher end for the features offered. It also doesn't offer a free domain or SSL certificate. Frankly, you'll get better value almost anywhere.
In theory, UPWEB seems to have improved its customer support. They offer 24/7 email and online ticket support. Additionally, they provide phone support from 9:00 AM to 5:00 AM GMT +4.30. However, despite sending an email, I never received a response from them even after monitoring my inbox for over two weeks.
With regards to a knowledge base, it does have a few tutorial articles; in particular, its article on setting up WordPress on cPanel is on point and you'll find it quite helpful.
How much does UPWEB cost?
UPWEB offers plans from $0 to $1. The price depends on which type of hosting plan you choose. You can see the updated pricing table (updated weekly) below.

Which UPWEB plan should I get?
My recommendation is to start with a cheaper plan. You can always upgrade later on. UPWEB can help you with the migration to a more expensive plan. The increase in visitors many times takes longer than expected and you shouldn't pay a lot of money until the need arises. Of course, your needs may vary, and you can consult with a hosting expert from UPWEB here.

How good is UPWEB's customer support?
UPWEB is not ranked as one of our top web hosts. But that can also be a result of UPWEB being a small, under the radar, hosting provider. There are advantages to a small hosting company – as a customer, you are more important to them. You can also check out our comparison of the most popular web hosting services here.