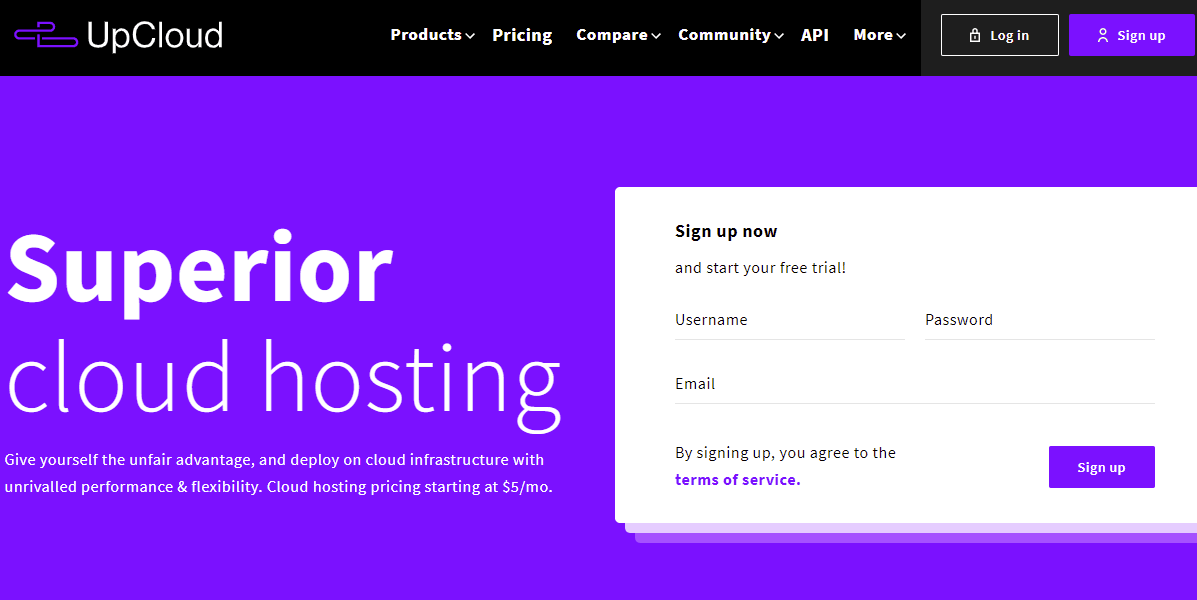 In business for more than seven years, UpCloud is a developer-driven company that offers top solutions for businesses and individuals that need to be able to customize their hosting to fit their needs. UpCloud offers cloud servers, block storage, and software-defined networking.
It has four offices in four countries in North America, Asia, and Europe, and its servers are located across six countries. It has a claimed user satisfaction rate of 89% and its website is available in English only.
Features and Ease of Use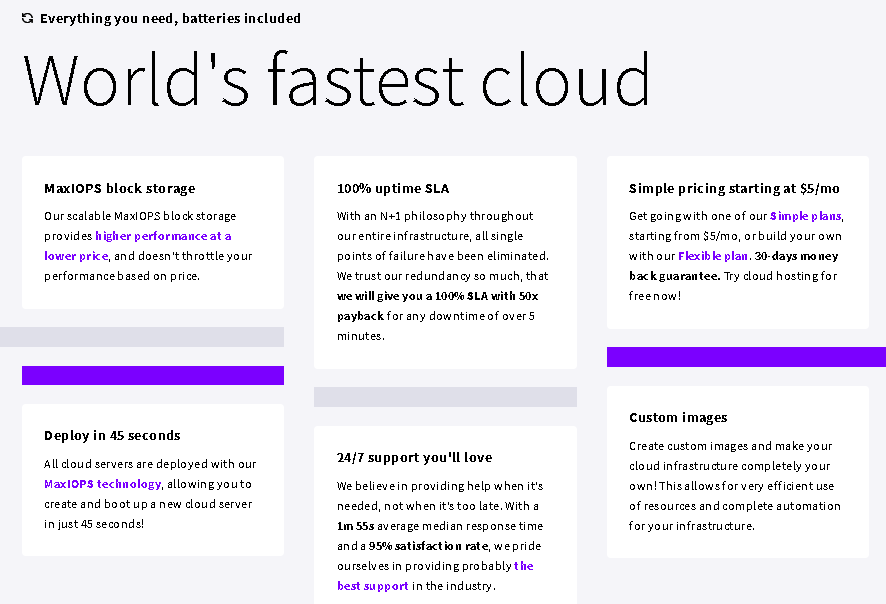 UpCloud's cloud servers come with a number of interesting features, including the following:
100% uptime SLA
Snapshot backups are available
Simple and flexible plans for storage, bandwidth, etc.
I like that the company provides uptime assurance to customers and is so confident that it promises a 50X compensation if there are any disruptions for more than five minutes. Also, the servers are deployed in less than 45 seconds and it uses top-notch hardware and software to ensure high IOPS.
For backups, you can set up periodic backups or create snapshots in seconds and also restore them quickly on your servers. It doesn't only take data redundancy seriously, it also provides a feature that every developer will be happy to have and that's easy setup of a staging environment. Instead of publishing your code changes directly to your website/application or using a third-party server, UpCloud provides easy server cloning so that you can automate your deployments and make all the changes you wish without adverse effects.
I have written the word "developer" a few times already and truly, UpCloud's market are those that know their way around SSH and servers. It provides a control panel, but that's only to give you control over the infrastructure/server itself and billing.
If you want something like cPanel, you can install it yourself; you can install any control panel you'd like, including ServerPilot, VPSSIM, and CyberPanel, but remember, you're installing it yourself. You'll have to figure out how to use command line to install the application before you can even go into an installer for WordPress or a website builder.
Developers and experienced users will have a swell time, though, with support for Linux and Windows, a nice API, and control over their server.
For performance, UpCloud uses it's developed technology, MaxIOPS, which provides a performance of up to 400,000 input/output operations per second. It's built on SSDs and claims that it's 2X faster than the industry average.
Performance can be great, but if the security is terrible, no one will want to stay. So, on looking at its security features, I noticed that there is two-factor authentication to prevent unauthorized logins and the vendor allows you grant system privileges to your team members with server tags. Furthermore, there is a customizable firewall (so that you can add your own rules).
Pricing and Support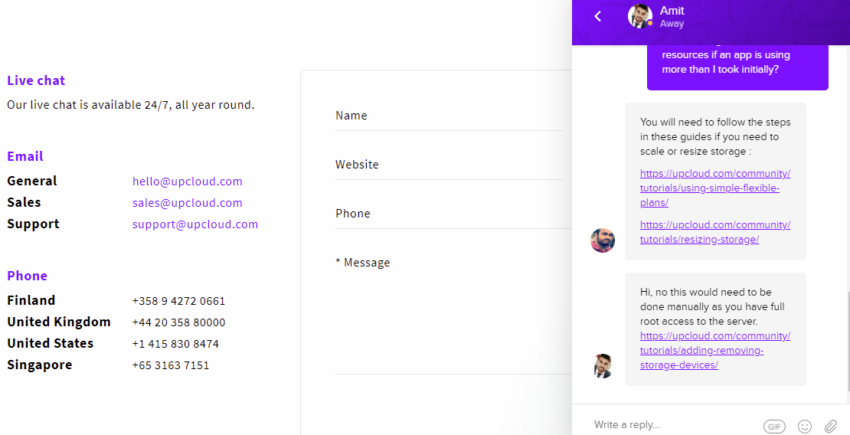 UpCloud has two pricing structures: one comes with simple plans that allow you to choose any of its low-cost options that look close to what you want. The other is the flexible pricing structure where you don't choose a plan, but pick the exact resources that you need.
The charging system operates hourly for both platforms. If you power down your server temporarily, no charges will be incurred during that period. Billing occurs monthly and relies on account credits. While refund options are not provided, initial users can take advantage of a complimentary trial period.
For customer support, UpCloud offers extensive tutorials in its community section and API documentation. Also, if you contribute to the community, you could earn a lot in account credits. Furthermore, it has a live chat, email addresses, and phone numbers that are available 24/7. It claims its average response time is one minute and thirty-seven seconds. In my experience, it was way shorter than that.