To compare the best web hosts, we hosted the same WordPress website on each one and tested performance, customer service, and value for money.
Check out the results here.
Bangladesh-based Thinking Bit has its headquarters in the nation's capital, Dhaka. Although this company began in business in 2016, it was started by specialists with more than ten years' industry experience. It provides Linux shared hosting services on 12 U.K. servers and 10 U.S. servers, plus domain registration.
The not-so-good news is that this host's English-language website doesn't work properly, so I encountered an HTTP 404 (not found) error page when trying to check domain availability and check out with a hosting plan.
Features and Ease of Use
Thinking Bit offers four Linux shared hosting plans: Economic Hosting, Deluxe Hosting, WordPress Freelancer, and WordPress Pro. These plans provide you with:
5 GB to unlimited SSD storage
5 to unlimited email accounts
One hosted domain
Although this provider's website mentions the cPanel control panel, and it says that its U.K. and U.S. servers are optimized for customers' needs (thus assuring 99.99% uptime), it otherwise lacks detail. Clicking on any of the "Order Now" buttons leads to an HTTP 404 (not found) error page, and clicking on any of the "Learn More" buttons leads (after a security warning) to a directory listing of one of this host's web folders: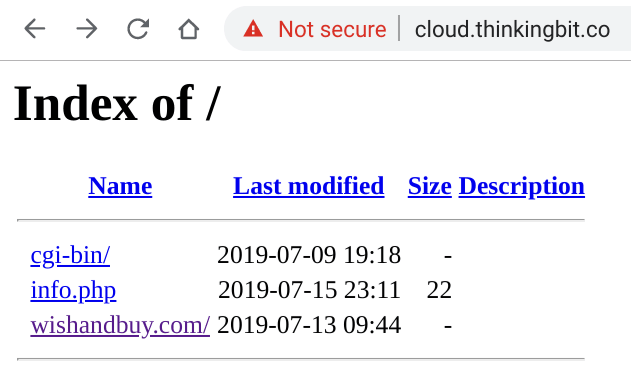 This doesn't look good, to say the least, for a company that wants to host your website.
Pricing and Support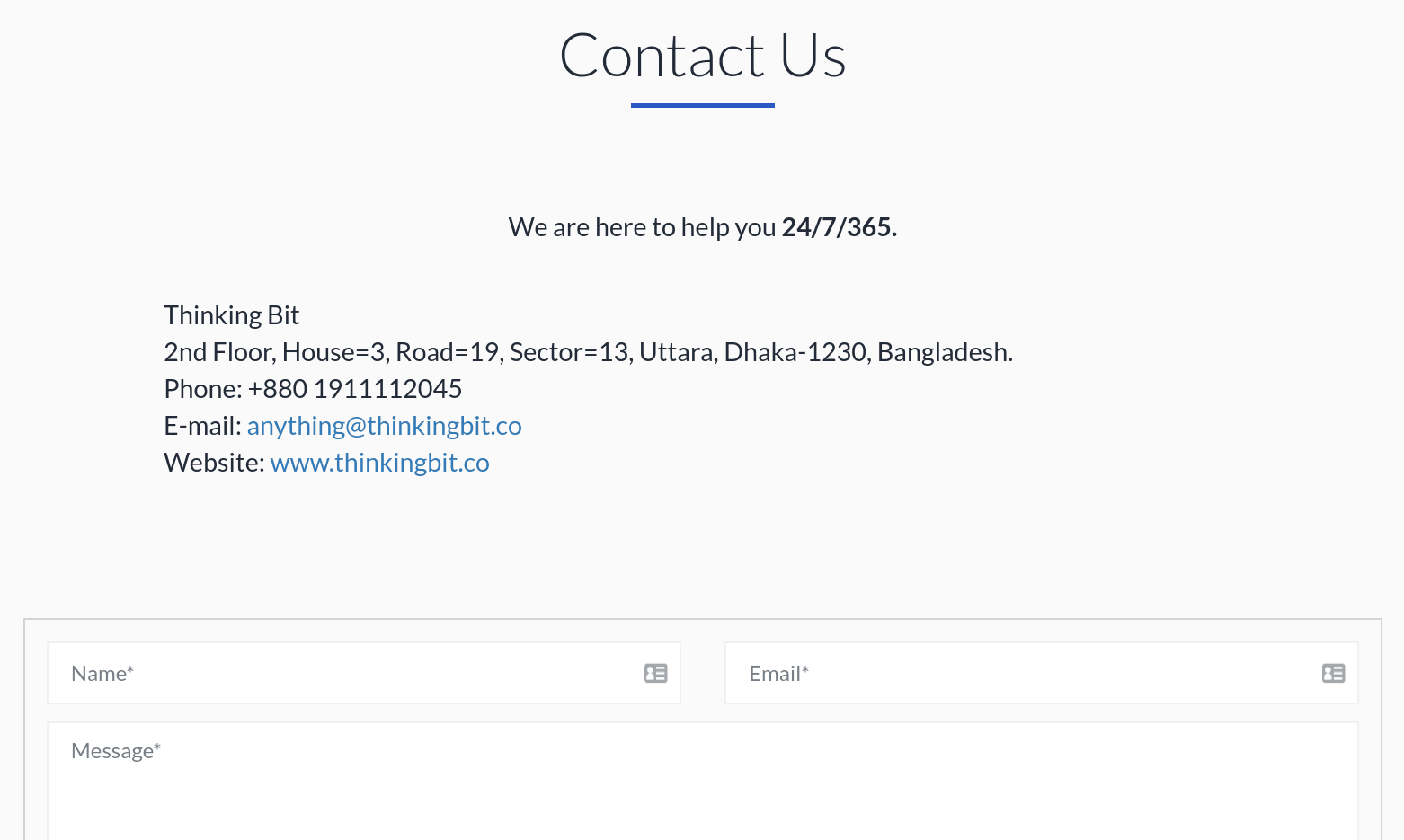 If you could actually purchase them (and it's a big "if"), Thinking Bit's hosting plans would be dirt cheap. I don't know what billing cycles are available, if any, but I do know that you should be able to pay in Bangladeshi taka (BDT) by bank transfer, bKash, or a credit/debit card. There is no money-back guarantee, as far as I can see, but this may be the least of your worries when thinking about signing up with Thinking Bit.
While the company claims to provide 24/7/365 customer support by telephone, email, online contact form, or live chat, I found that the live chat was unavailable and my exploratory email went unanswered. I can't say that I'm surprised.