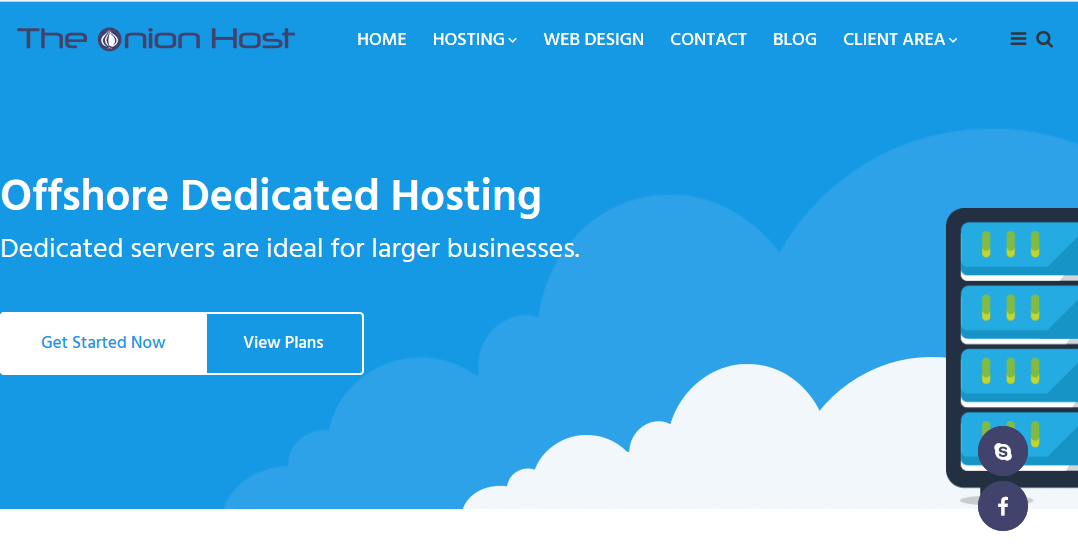 According to its Facebook page, The Onion Host was founded in April 2018 by two Linux administrators. Since then, it has acquired over 2,000 customers serving them with web hosting, Virtual Private Servers, dedicated servers, and website design services. Its servers are in Bulgaria, Russia, and the Netherlands.
Features and Ease of Use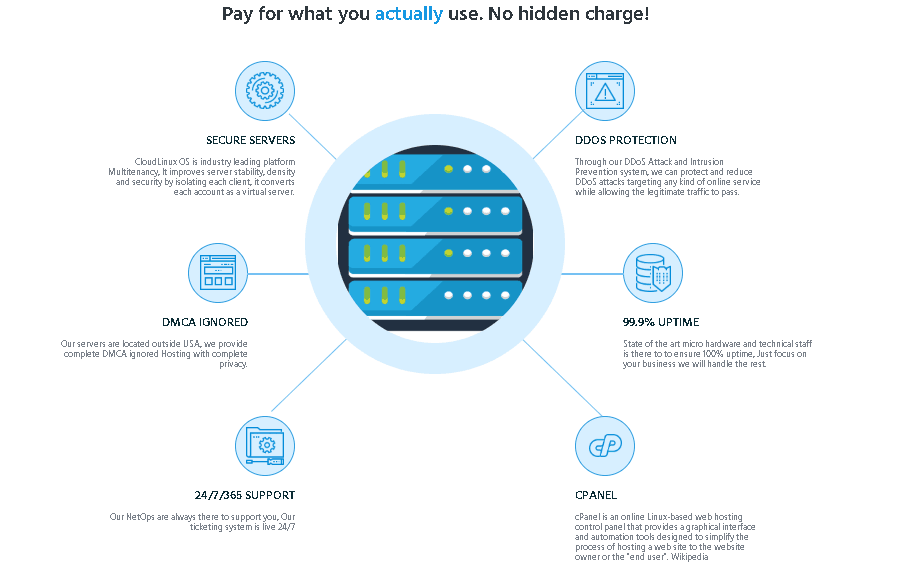 With three shared hosting plans, The Onion Host offers individuals and small and medium-sized businesses hosting that's suitable for their websites. These are the features on offer:
99.9% uptime guarantee
Between one to fifty websites
Unmetered bandwidth
10GB, 30GB, 50GB storage
Free SSL certificate
One benefit of hosting with The Onion Host is that if a DMCA takedown request is sent, the company will ignore it. While this is one feature that this company advertises as a perk, it isn't different from what you'll get with many other web hosting companies outside of the United States as DMCA applies within US jurisdiction. Don't be deceived, though, as there might be other copyright infringement laws in the country where this company is located, so check that out along with its terms of service before making a decision.
Customers are assured of protection against Distributed Denial of Service (DDoS) attacks of up to 500+ Gbps. That's a lot for most websites, especially those that need shared hosting. Furthermore, it uses CloudLinux OS. While this doesn't stop DDoS on one customer affecting others on the same server, it prevents the spread of certain malware and negative impact of excess usage from one customer to others.
The Onion Host isn't all that beginner-friendly. There is no mention of a website builder, so you'll need to either have a bit of website design experience or be willing to pay a developer. For hosting management, it provides cPanel. While the control panel is easy to use compared to many other control panels in the market, without a website builder, beginners will still have a hard time setting up their websites by themselves.
Furthermore, the company uses solid state disks to provide reliable and durable storage system that provides high performance.
Its data center in Bulgaria is Tier III, meaning that downtime can be kept to 1.6 hours in a year and there is a power outage protection of up to 72 hours, as well as its other redundant features. Speaking of redundancy, if you take a VPS plan, you get failover hardware, along with malware and trojan protection.
Pricing and Support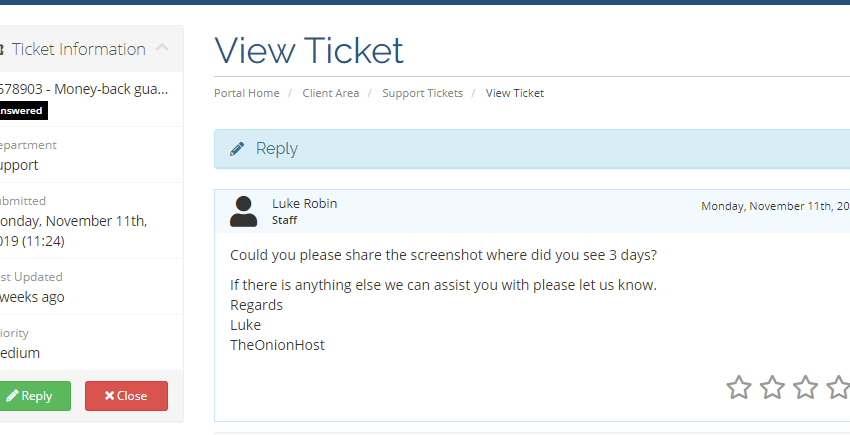 The Onion Host offers reasonable prices, though not the cheapest for the features that it offers. You'll definitely get lower priced hosting of similar features elsewhere. Nevertheless, its security features like DDoS protection might be a priority for you.
One thing that I like here is that it offers one-month hosting, so you don't need to commit a lot of money for long term like one year. It also makes it easy to pull out if you're unsatisfied.
Although it has one-year, three-month, and six-month durations on offer, it's better to go for one month, at least to start with, because of its short money-back guarantee period. The exact number of days is confusing. In its store, it mentions three days, while its refund policy mentions seven days. Regardless, it's still a short period of time.
You can access customer support around the clock via email and our ticketing system. Upon sending an email, I received an inadequate response through the ticketing system. The response did not address my question, which had already been answered in my initial email, and it didn't provide a clear solution either.