Hungarian web hosting provider Tarhely2 (English translation: Hosting2) has
its own server room
containing and about thirty dedicated servers. Although the vendor's Hungarian-language website doesn't say when it was established, the server room has been operating since 2007, so we can safely assume that Terhhely2 is more than ten years old. Although the website has a button to translate into English, not all pages are available.
Features and Ease of Use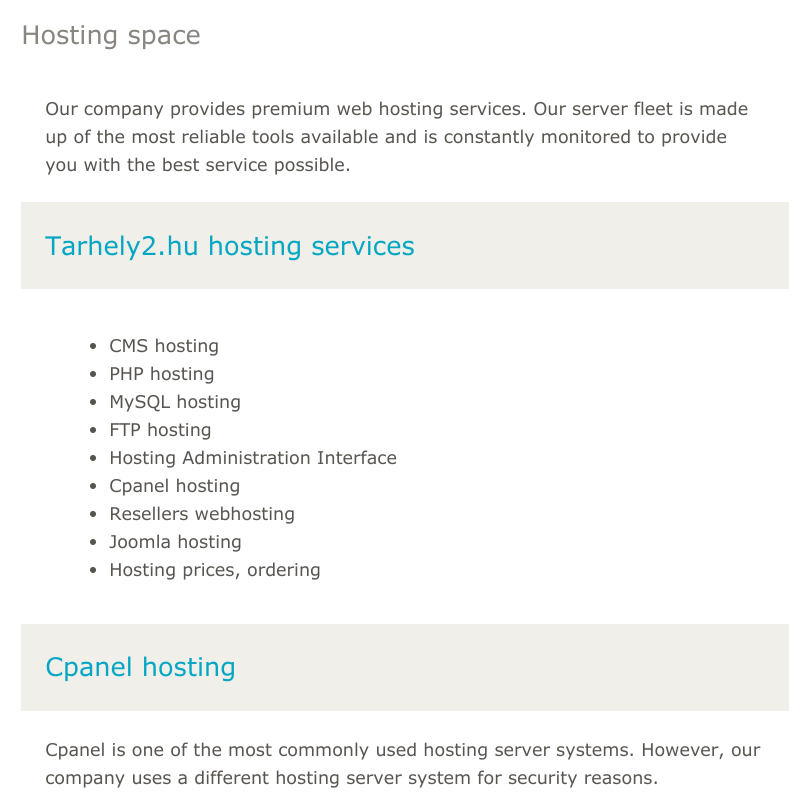 Tarhely2 offers six shared web hosting plans, four reseller hosting plans, eight VPS plans, and eight server hosting plans. The shared hosting plans provide you with:
2 GB to 20 GB storage
1 to 50 subdomains
1 to 10 email accounts and email aliases
Daily data backups (except for the starter plan)
WebAdmin
Website statistics
Since the shared plans are optimized for cPanel, CMS, and Joomla, we can probably assume that you get the Softaculous one-click installer (or similar), but I'm not 100% sure, and I don't see any sign of other beginner-friendly features such as a website builder. While the website mentions the usual essentials such as PHP and MySQL, the details are somewhat scarce. Details are equally hard to come by for the number of domains you can host, the bandwidth on offer, and whether you get SSL for free.
I can tell you that this provider uses technologies such as RAID to assure 99.9% availability, which is around the industry average.
In addition to regular web hosting, Tarhely2 also provides VPS solutions with OpenVZ and XEN virtualization, along with gaming servers and audio/video streaming services.
Pricing and Support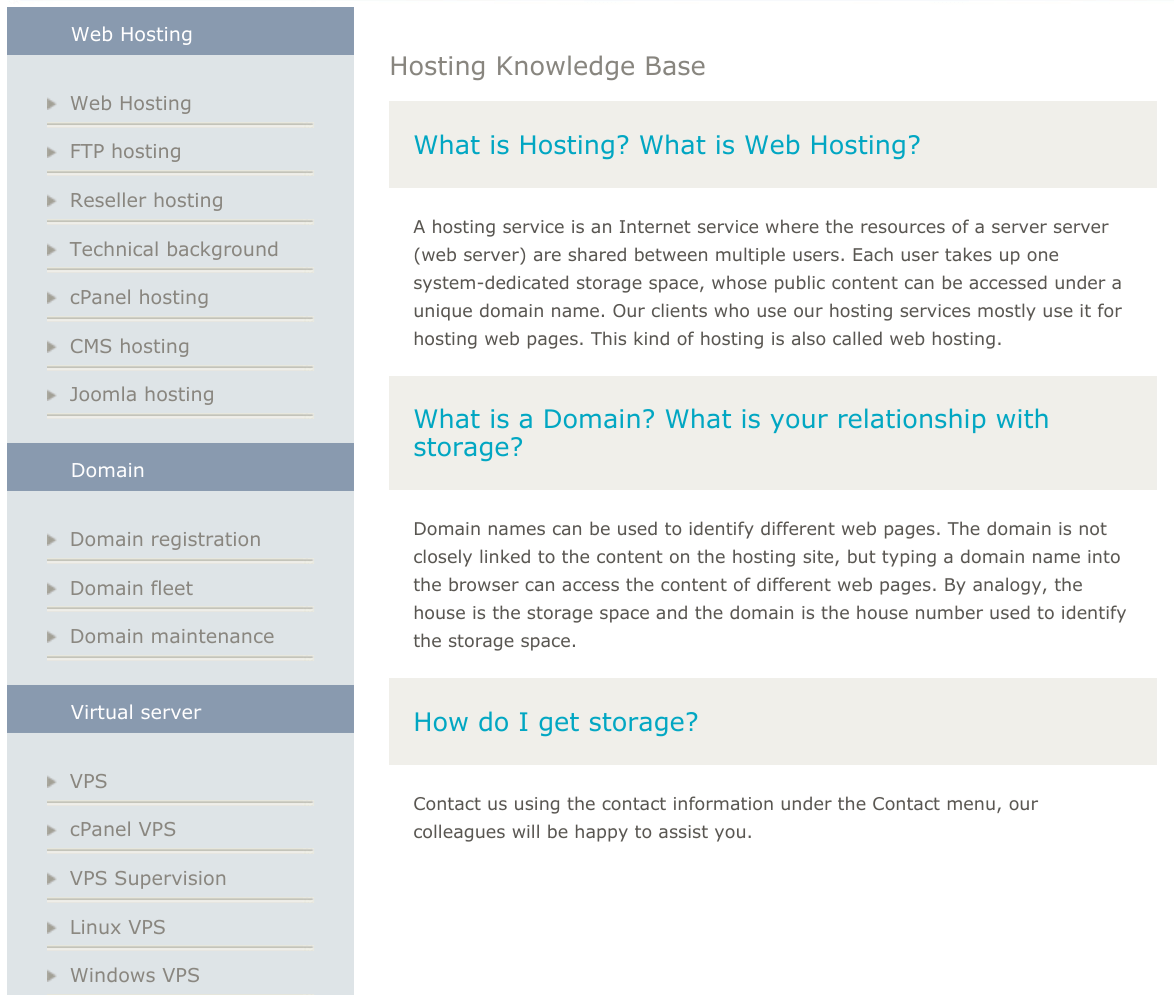 Tarhely2's shared hosting plans start dirt cheap and go on to be competitively priced. Beware that these add-ons will add to the cost: email addresses, subdomains, and a fixed IP address.
Despite being advertised in U.S. dollars, you can pay for plans in Hungarian forints on monthly or annual billing cycles by bank transfer or personal deposit in Budapest. However, you can't purchase plans directly on the website. You have to fill out an online form, then wait for an invoice to be generated. There is no money-back guarantee as far as I can see.
You can contact this company by telephone, MSN, Skype, or online form. Although the website alludes to 24/7 support, you can only call the company during specified times each day. My form submission elicited no response, and I wonder if this is because the website copyright notice is dated 2010 (so this business may no longer be in business at all). For self-support, there's not much in the knowledge base.