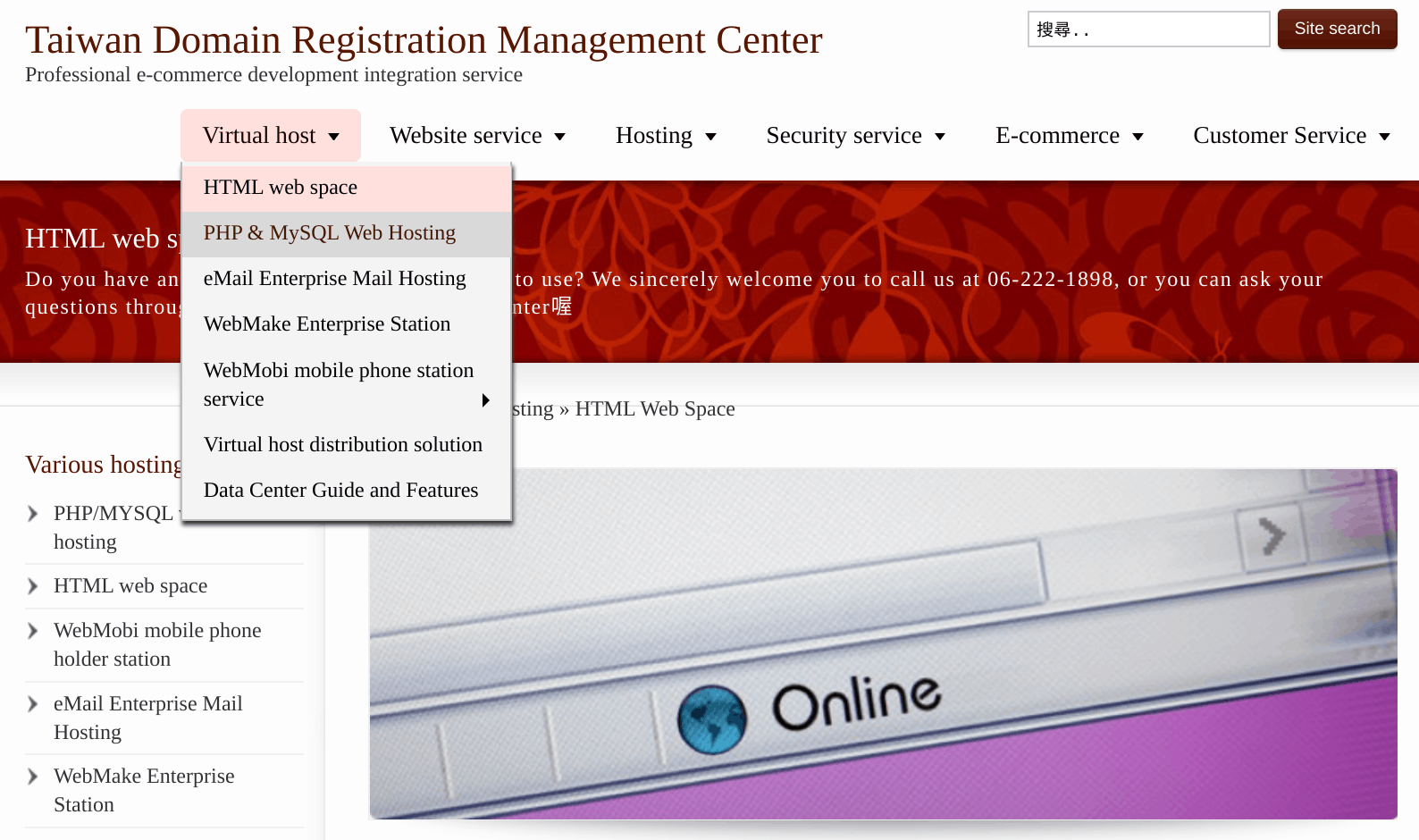 Headquartered in Tainan City, Taiwan Domain Management Center was founded in 2003 to offer web-related solutions such as web hosting, VPS hosting, domain registration, web design, security services, and e-commerce solutions. It is a subsidiary of Shenchang Computer Co., Ltd.
TDMC's Chinese-language website looks a little jumbled, which is only part of the problem since the "order now" buttons lead to an error page. Prices are displayed in New Taiwan Dollars.
Features and Ease of Use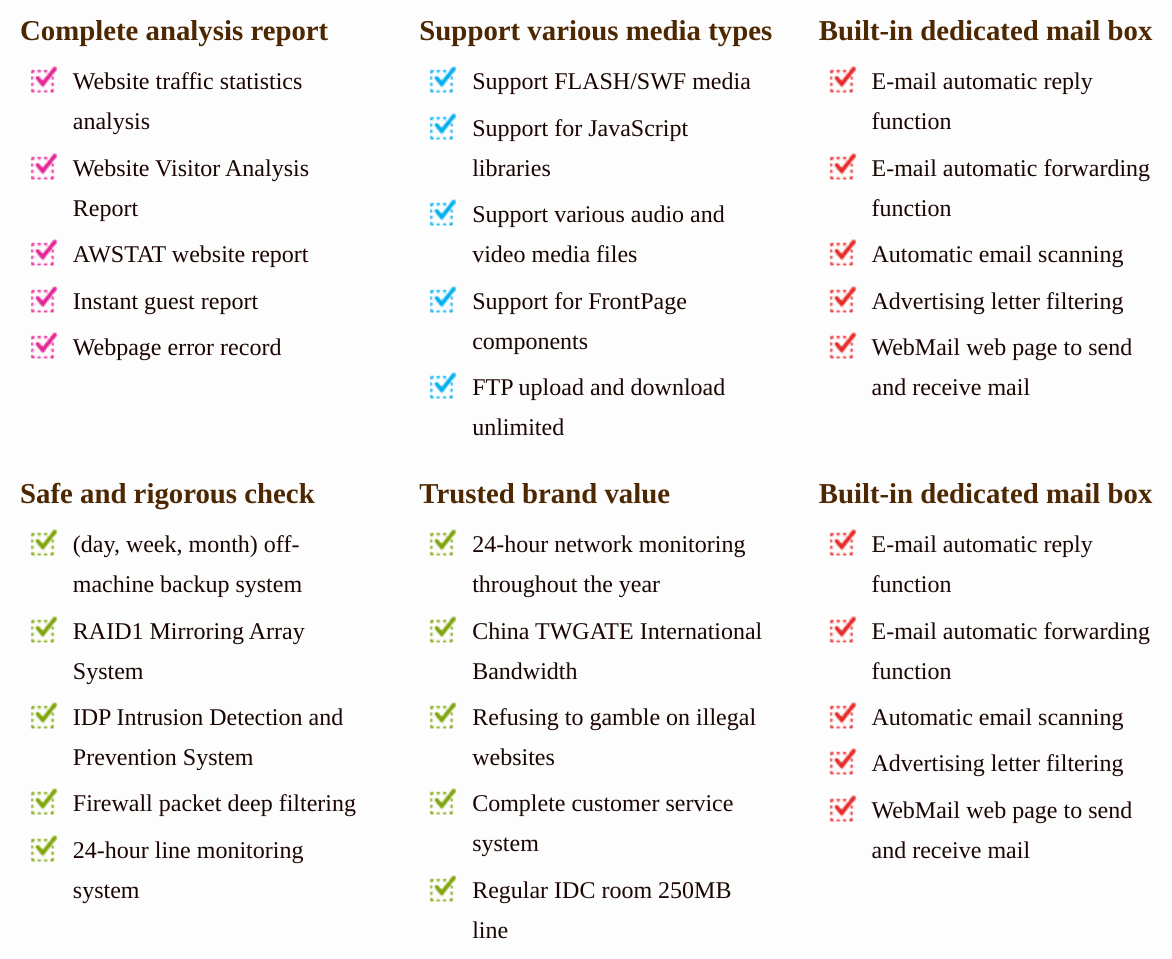 TDMC offers three Linux-based shared hosting plans — Experience, Easy Solutions, and Business — which provide these features:
Daily, weekly, and monthly backups

Chinese cPanel control panel

PHP support, Perl, and CGI support

Free domain

MySQL and SQLite support

Apache

Cron jobs
The host's "Experience" plan is suitable for small websites, casual bloggers, and even small startup businesses. It comes with 15 GB disk space, 5 mailboxes, 350 GB bandwidth, 512 MB RAM, 100,000 account files, and one MySQL database. The "Business" plan is a better bet for busy websites with lots of traffic since it includes 35 GB disk space, 500 GB monthly bandwidth, 100 mailboxes, 1,024 MB RAM, 150,000 account files, and 10 MySQL databases.
From a software point of view, the supported PHP applications include WordPress, Drupal, XOOPS, ECShop, and Vtiger CRM. In addition, the cPanel control panel allows you to manage all aspects of your hosting.
With this host, you don't need to worry about losing your data because backups are performed three times a day, weekly, and monthly, including offsite backups.
If shared hosting isn't sufficient for your needs, you can scale up to a virtual server. We offer you the smallest VPS package, which grants you 25 GB disk space, 200 GB bandwidth, and 1,024 MB RAM. If you opt for our largest plan, you'll receive 8,192 MB RAM, 100 GB disk space, and 1,200 GB bandwidth. Additionally, all four VPS plans include a free domain name, unlimited sites and email accounts, daily backups, Cisco firewall, as well as root access and SSH.
Pricing and Support
TDMC's shared hosting plans are very affordable, costing less than other popular Taiwanese hosts. You can pay by bank transfer, credit/debit card, or EZPay, and you get a 7-day money-back guarantee (excluding domain fees), which gives you a little time to change your mind. However, you can't actually purchase the plans because the "order now" buttons don't work.
You can contact the customer support team via telephone or email, but (unfortunately) my exploratory email went unanswered. If you have to resort to self-support, you can refer to the Customer Service Center: