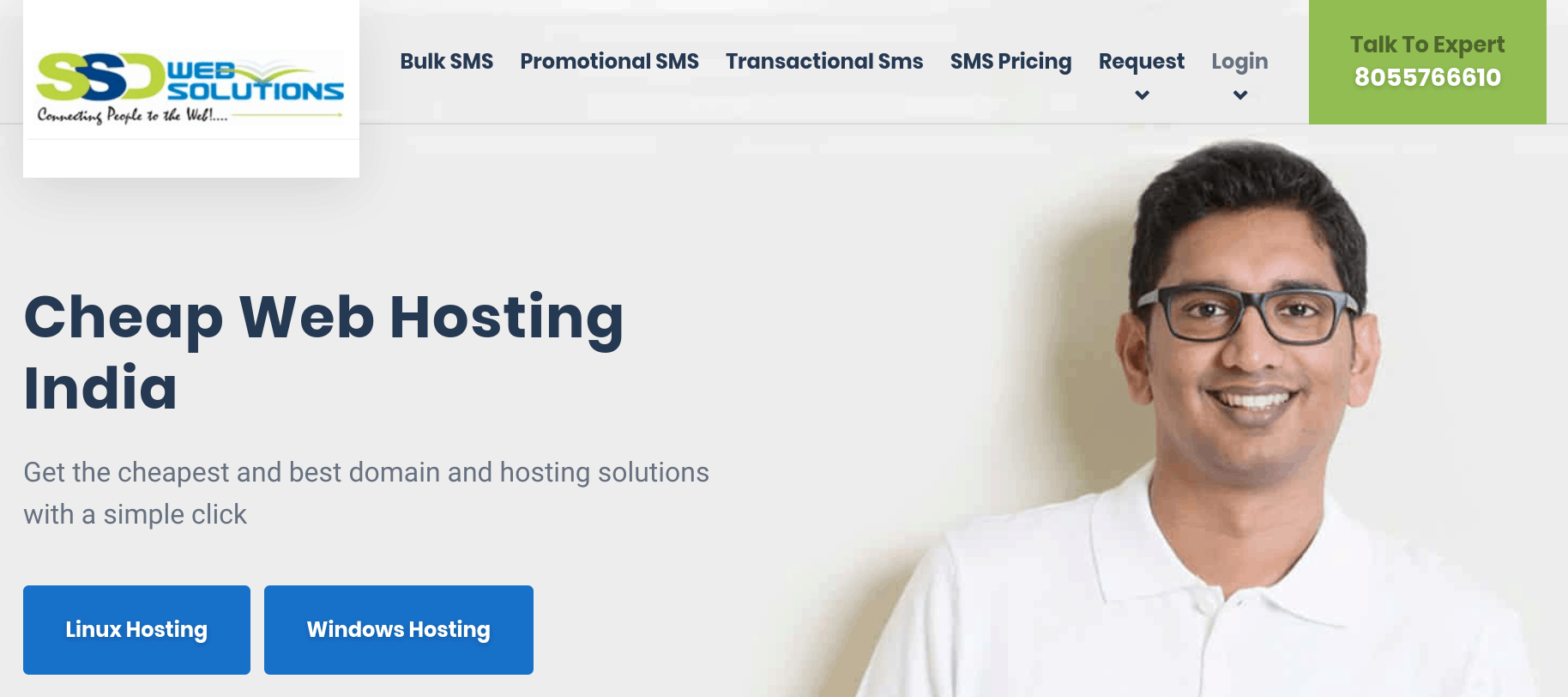 India-based SSD Web Solutions was founded in January 2011 to provide a broad range of internet solutions, including web hosting, domain registration, and business email services. This provider also offers mobile solutions such as bulk voice calls and bulk SMS services.
SSD Web Solutions' neat English language website makes it look as though it only provides bulk SMS services, so I had to use a bit of ingenuity (Googling "SSD Web Solutions web hosting") to find the links to its web hosting plans.
Features and Ease of Use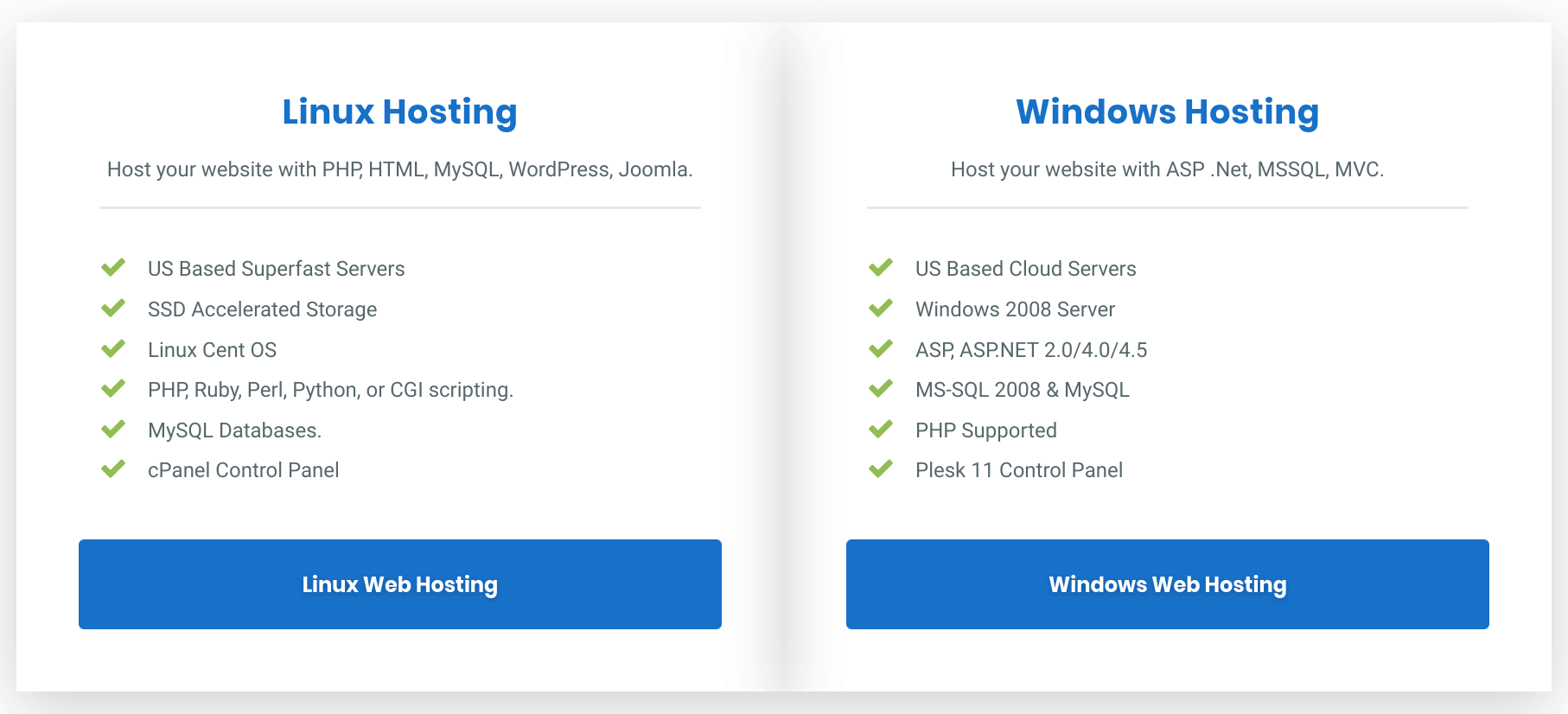 SSD Web Solutions' Linux and Windows web hosting packages provide the following features:
99% guaranteed uptime

cPanel (Linux) or Plesk (Windows) control panels

SSD storage

DDoS protection

Daily backups
The three Linux hosting plans – StartUp, Business, and Professional – vary in terms of disk space, monthly visits, monthly bandwidth, and few other features, but they all come with SSD storage, a free SSL Let's Encrypt SSL certificate, cPanel, WordPress, Drupal, and OpenCart.
The StartUp package allows 10,000 monthly visits and provides 1 GB disk storage, 1 domain name, 2 MySQL databases, and 10 email accounts. The Business package allows 20,000 monthly visits and provides 2 GB web space, 25 GB monthly bandwidth, 2 domain names, 5 MySQL databases, and 25 email accounts. The Professional plan allows 30,000 monthly visits and provides 5 GB web space, 50 GB bandwidth per month, 5 domain names, 10 MySQL databases, and 50 email accounts.
The Windows hosting plans have the same names as the Linux plans and come with similar resources allocations. Where they differ is the control panel (Plesk rather than cPanel), the database (SQL Server), and the ability to ASP and ASP.NET websites.
All hosting solutions sit on U.S. servers.
Pricing and Support
Although the allocated storage is somewhat limited, SSD Web Solutions otherwise provides high quality hosting features at fair prices. You get a 30-day money-back guarantee, and you can pay by bank transfer or credit/debit card, but (and it's a big "but")…
SSD Web Solutions is "currently not accepting new orders" for web hosting at the time of writing, which is interesting because it was so hard to find the web hosting plans in the first place. Maybe this company is scaling back its web hosting solutions to focus on its more visible SMS services instead, which might explain why I never received a response to my exploratory email about web hosting.
On the plus side, I managed to find some web hosting pre-sales information in this provider's knowledge base: