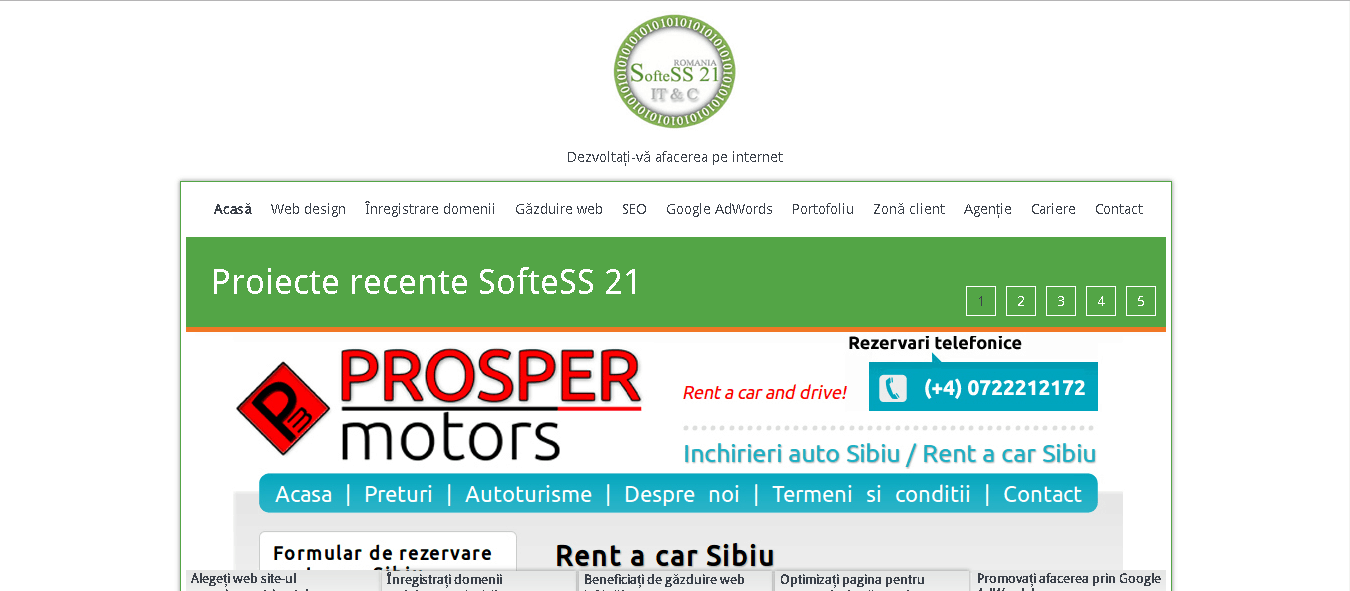 Romanian company SofteSS 21 provides individuals and businesses with online marketing and communications services. This Dell partner uses PowerEdge servers to power its hosting, and the RAID 10 redundant configuration assures improved reliability.
Whether you want web design, SEO, or Google AdWords, this company can deliver it all as a one-stop-shop for your internet needs. Since SofteSS 21 primarily focuses on the Romanian market, its website is in Romanian.
Features and Ease of Use
SofteSS 21 offers four SSD web hosting plans that provide you with:
100% guaranteed uptime
Apache 2.x server
cPanel control panel
1 to 12 hosted web domains
1 GB to 12 GB SSD server space
Unlimited web traffic
Unlimited email addresses
Unlimited FTP accounts and MySQL databases
PHP versions 5.3/5.2.x/4.x
Python, JavaScript, Ruby on Rails, Ajax, Perl, and Django support
Cron jobs
Daily backups
With the Softaculous installer, you can effortlessly run over 180 installation scripts for various applications such as WordPress, Joomla, Drupal, Zen Cart, Magento, and many more.
You can access email on the move using Roundcube, SquirrelMail, and/or Horde webmail. Email security is assured by SpamAssassin antispam and antivirus.
Pricing and Support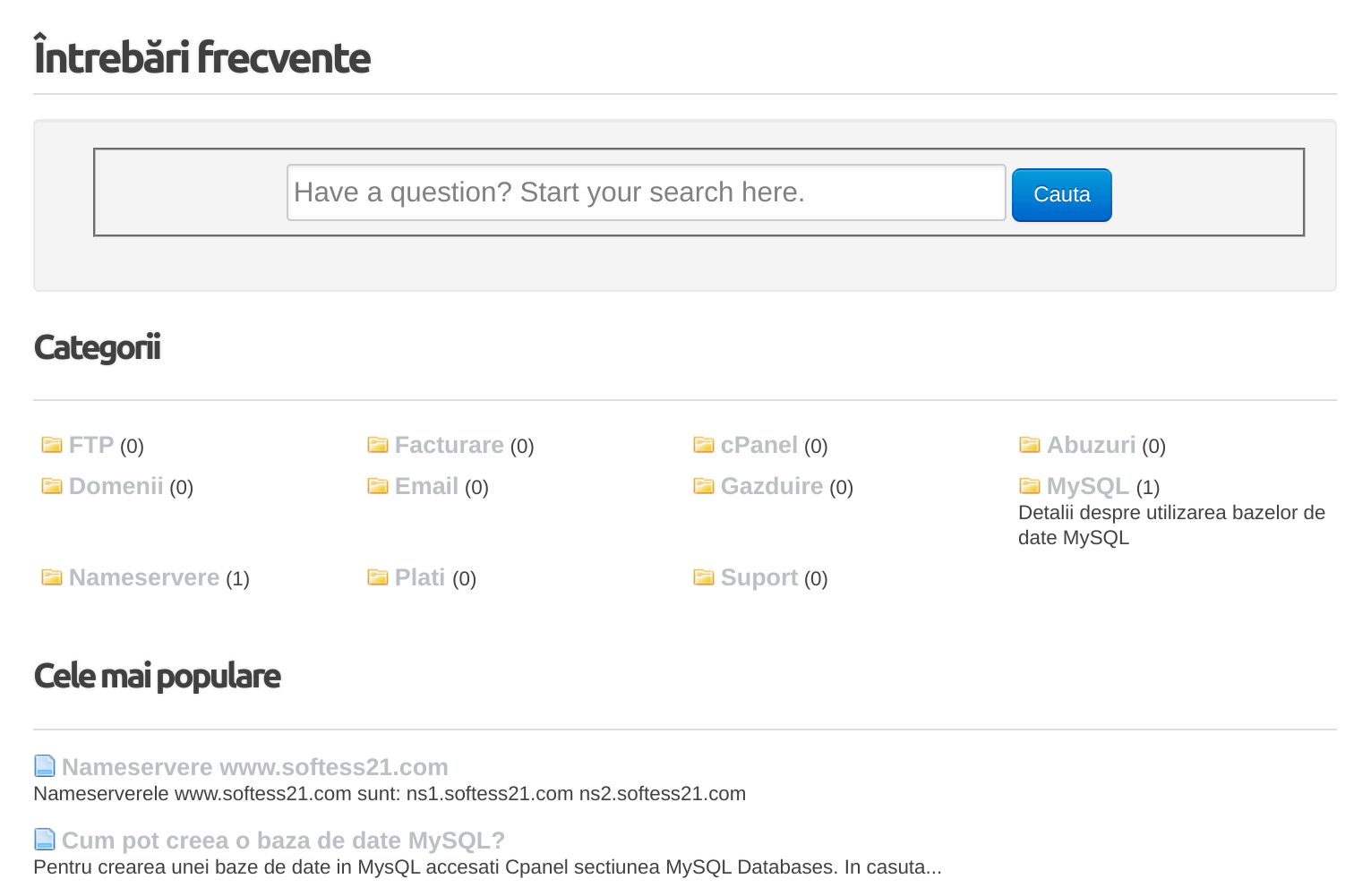 SofteSS 21's web hosting plans are cheap. Although monthly euro prices are advertised, you have to pay annually in Romanian leu (RON) by bank transfer, cash, PayPal, LibraPay, or credit card. You get a 30-day money-back guarantee, but this doesn't cover domain servers or account upgrades/downgrades.
You can contact SofteSS 21's 24/7 technical support via telephone, email, or live chat. The live chat channel wasn't available when I wanted to try it, and my exploratory email went unanswered. If you have to resort to self-support, you'll be disappointed to discover that this provider's knowledge base contains just two entries.