Is It Too Good to Be True?
SmarterASP.NET is a small hosting company that simply isn't a match for big brands like Hostinger. The bigger hosting companies simply offer a better price for similar configuration.
SmarterASP.NET has been providing ASP.net and Linux-based hosting to small and medium-size business since 1999. Based in California and hosting close to 400,000 websites, it's a tiny speck of a company compared to the other Silicon Valley giants of the hosting world.
At Website Planet, we're a fond advocate of the underdog, so that certainly doesn't put us off. Quite the opposite. It's often the smaller companies that value their customers and offer way more value for your money.
The SmarterASP.NET website and support are available in American English; however, with both European and U.S. data centers, it appears to cater to a global customer base.
While you'd be forgiven for thinking this company only sold ASP.net hosting, surprisingly it also sells Linux cPanel plans, reseller, and virtual private server (VPS) packages.
One thing SmarterASP.NET's website does well is urge you to sign up risk-free. For instance, not only is there a 60-day free trial, there's also a 60-day money-back guarantee.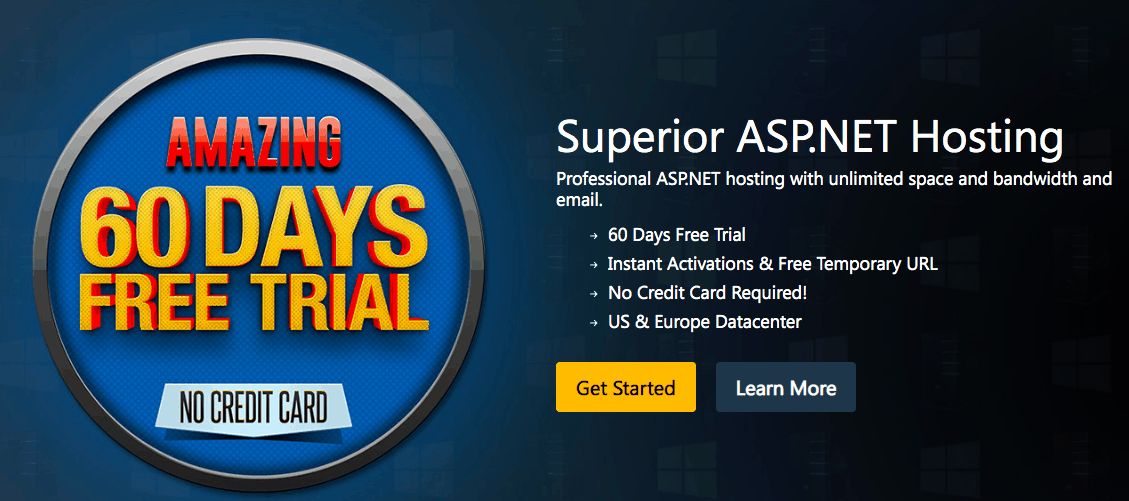 But before you go running for the nearest cash machine, these incentives are not as good as they seem at first. Read on to find out why you need to read the fine print before signing up with SmarterASP.NET.