To compare the best web hosts, we hosted the same WordPress website on each one and tested performance, customer service, and value for money. Check out the results here.

SkyNetHosting.Net Inc (SkyNetHosting) was founded in 2004, and it has been providing a range of hosting services ever since. According to its website, this business has more than 100,000 customers in 140 countries, but – despite the flag icons at the top – its website is only available in English.
Features and Ease of Use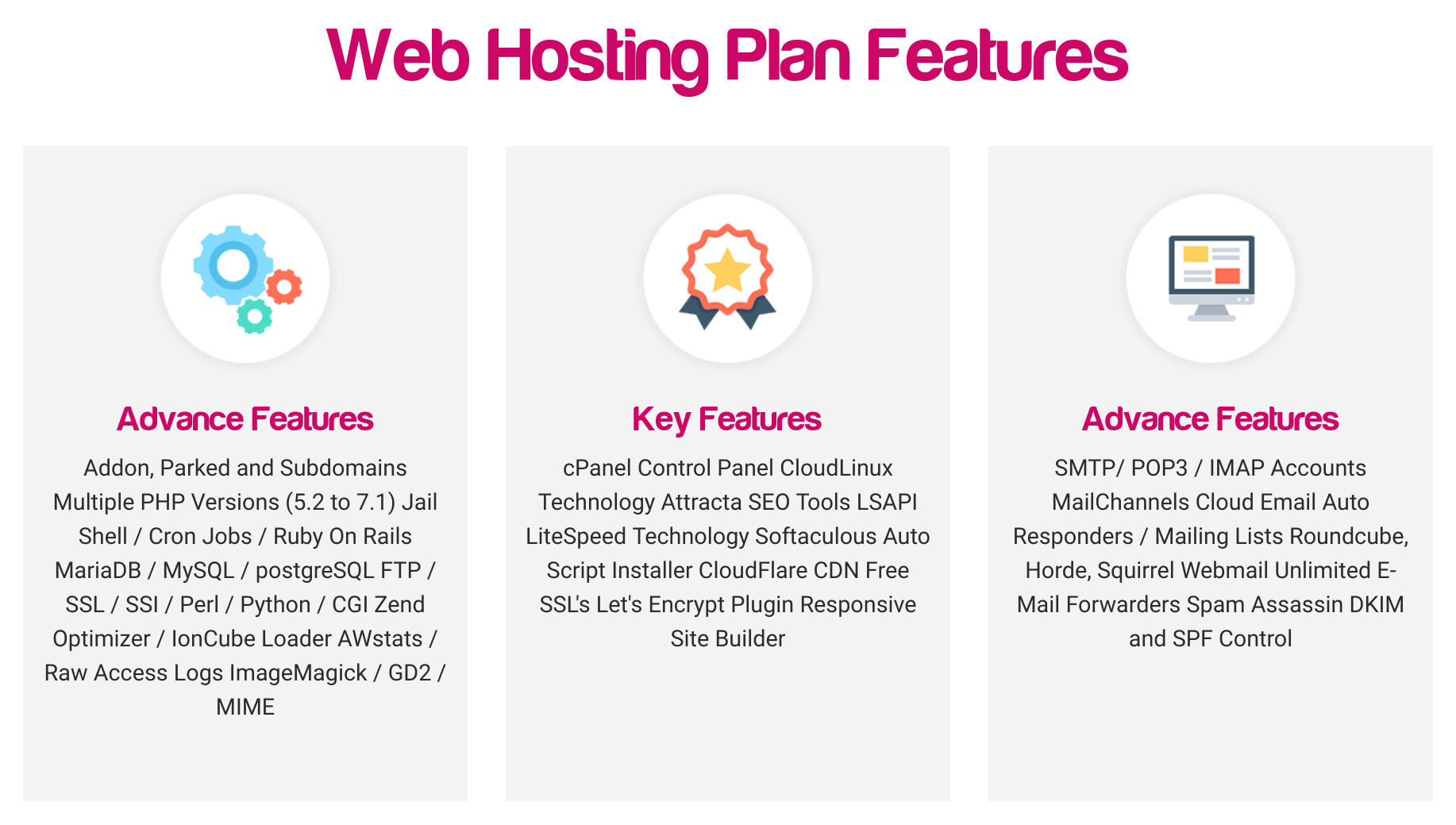 SkyNetHosting sells a range of hosting services, including shared website hosting, SEO hosting, reseller packages, VPS plans, and dedicated servers. To give you an idea, the core features offered by SkyNetHosting include:
99.9% uptime guarantee

Daily and weekly automatic backup

Domain registration available

Up to unlimited add-on domains

Free shared SSL certificate

Up to 500 GB monthly transfer
SkyNetHosting is notable for the amount of choice it gives you. For example, you can choose to have your server location to be the U.S., U.K., Netherlands, Hong Kong, India, Japan, Australia, New Zealand, South Africa, Brazil, or Germany.
This company also has one of the clearest uptime service level agreements I have ever seen. Although a 99.9% uptime guarantee is not that high by industry standards, you get 10% of your monthly fee refunded if downtime lasts for more than 45 minutes.
Beginner-friendly features are good. The one-click installer provides 300 scripts, and the website building tool comes fully loaded with 1000 ready-to-go website templates.
You get a few performance-enhancing features included as standard: SSD storage which is ten times faster than HDD, and the Cloudflare CDN that caches content close to your visitors and helps protect your website against certain kinds of attacks.
Pricing and Support
Hosting plans are good value-for-money but not necessarily cheap. The prices are actually a little higher than you might expect for a shared hosting company, but are fair enough for the features you get.
You can purchase plans on terms from three months to three years, with larger discounts for longer commitments. You might feel better about making such a significant commitment when you learn that there is a 30-day free trial (so you can try before you buy) and a 30-day money-back guarantee (to get you out if anything goes wrong).
Each of SkyNetHosting's departments – sales, technical, billing, business development, abuse, and employee relations – has a dedicated email address and specific "opening hours." There is a comprehensive knowledge base for sales and technical issues, and the technical and sales teams are also available 24/7 by ticket submission.
Overall, I'm impressed with the level of customer service provided by SkyNetHosting. A lady on live chat picked up instantly and answered my question politely and expertly: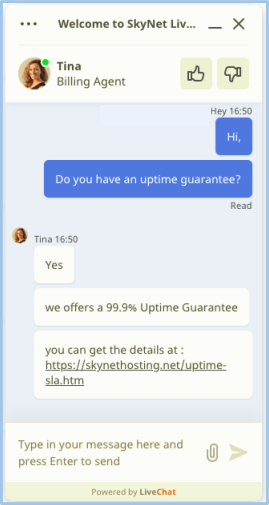 How much does SkyNetHosting cost?SkyNetHosting offers plans from $2 to $9. The price depends on which type of hosting plan you choose. You can see the updated pricing table (updated weekly) below.
Which SkyNetHosting plan should I get?My recommendation is to start with a cheaper plan. You can always upgrade later on. SkyNetHosting can help you with the migration to a more expensive plan. The increase in visitors many times takes longer than expected and you shouldn't pay a lot of money until the need arises. Of course, your needs may vary, and you can consult with a hosting expert from SkyNetHosting here.
How good is SkyNetHosting's customer support?SkyNetHosting is not ranked as one of our top web hosts. But that can also be a result of SkyNetHosting being a small, under the radar, hosting provider. There are advantages to a small hosting company – as a customer, you are more important to them. You can also check out our comparison of the most popular web hosting services here.