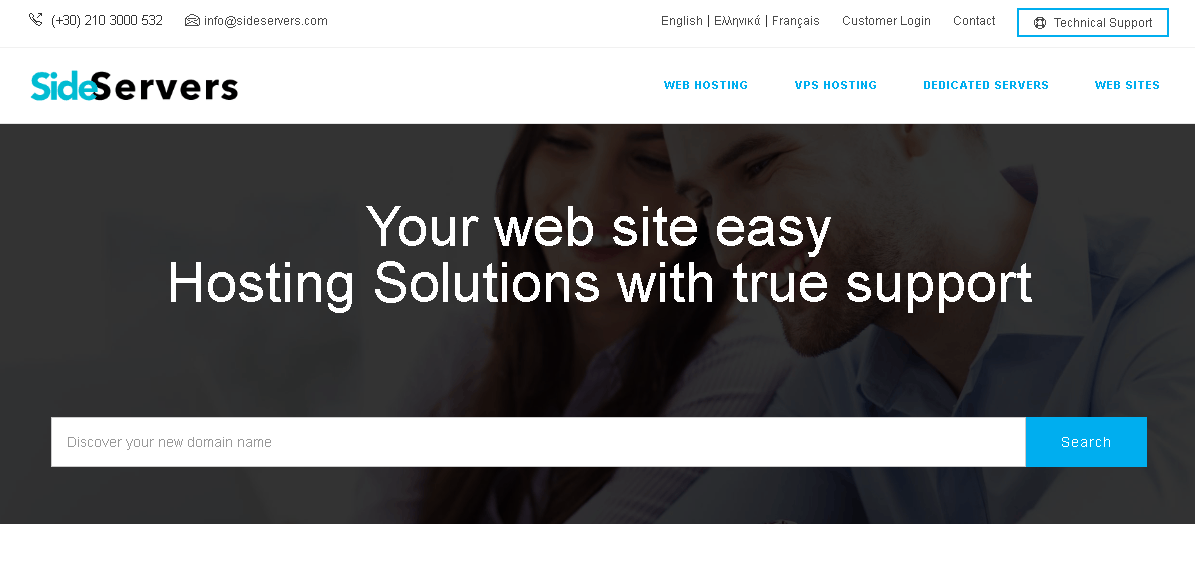 SideServers have been in operation since 2008, offering hosting and website design services from its office in Attiki, Greece. The company's website is available in English, Greek, and French.
Features and Ease of Use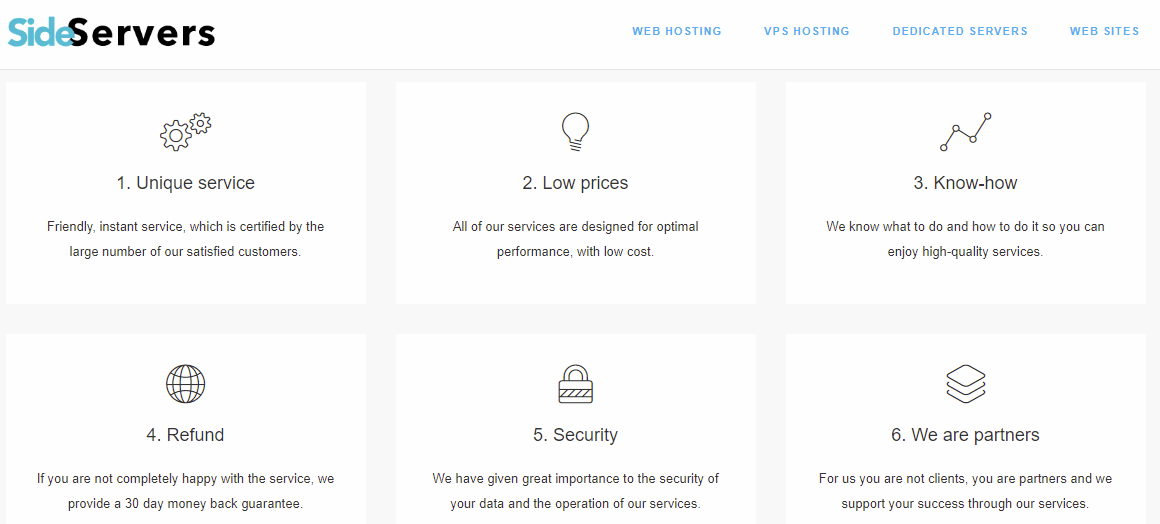 SideServers offers web hosting, Virtual Private Servers (VPS), dedicated hosting, and reseller hosting as its hosting services. Its web hosting packages include four Linux OS plans. Shared hosting customers get to enjoy the following:
Daily automated backups
Free SSL certificate
Either 10GB or unlimited space
Anywhere from two to unlimited websites
Unlimited bandwidth
SideServers provides Plesk control panel to customers, which is great for beginners. From my own experience, I preferred it to cPanel as I got a hang of things much faster. It's clean and packages everything that you need to manage and deploy websites and web applications in a simple dashboard.
From the control panel, you can set up hundreds of applications without difficulty with the one-click installer. The applications that you can use it to set up include WordPress and Joomla!.
Layer 7 denial of service attacks is the uppermost layer of DDoS. They are up in the realm where simple DDoS mitigation tactics for layer 3 won't work. SideServers has layer 7 DDoS protection in place that analyzes traffic coming through your website to mitigate potential attacks with firewalls and other strategies.
Don't like spam emails? We all hate them and when using email hosting, this is an important feature to look out for so that you don't miss your important business emails in the sea of spam. SideServers provides email accounts with hosting, and the email accounts have anti-spam filters to stop the spam emails from flooding your inbox.
Pricing and Support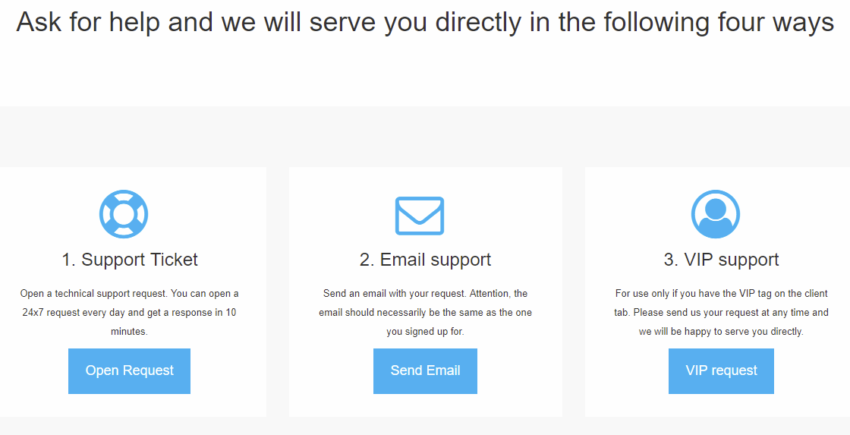 SideServers offers good value for money with shared hosting plans that are low-cost compared to the features that it offers on them.
Every website should use an SSL certificate. Even if you're not E-commerce, you don't want to be flagged as not secure. Browsers do it and Google will note it. If you haven't bought one yet, sign up for the shared hosting plans and SideServers will throw one in for free.
If you run a large website or have fantastic traffic that shared servers can't hold, VPS should be your choice. Its VPS plans are low-cost as well, providing excellent value for money. You can also build your VPS straight up, picking the exact resources that you want like picking ingredients for a meal from the grocery store.
The dedicated server plans are priced well, but they are more in line with what the competition offers. You can pay for hosting or servers with Visa, American Express, PayPal, or MasterCard.
If you already are with a terrible web host or one that doesn't have the capacity to handle your website and are looking to switch to SideServers, you can do it easily because the company will transfer your website for free to its servers.
The support team claims to respond to tickets within an average of ten minutes, and they are available 24/7 to assist customers. You can also contact them via email and phone. Surprisingly, I sent an email but did not receive a response.