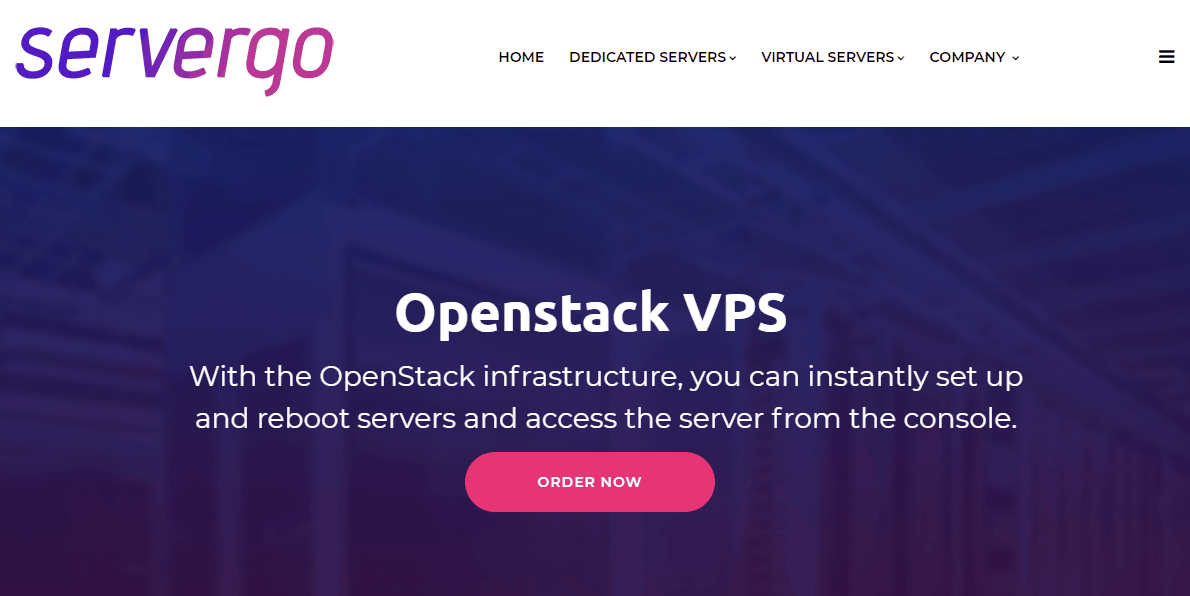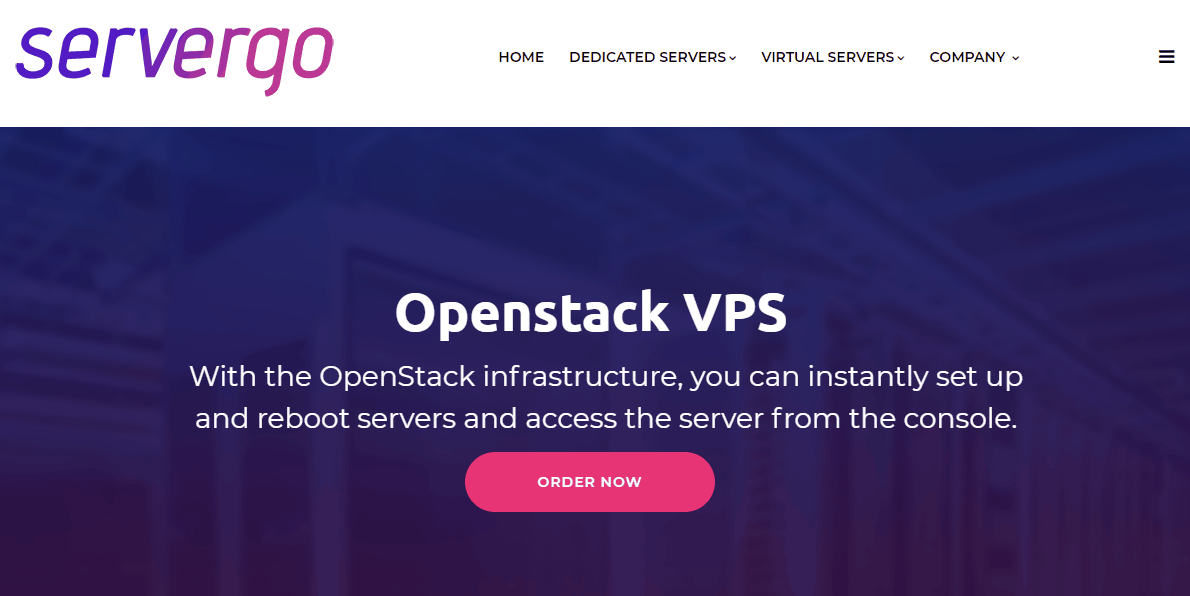 First established in 1991, ServerGo began operating with a new identity in 2011. It focuses on providing cloud servers, virtual private servers (VPS), virtual dedicated servers (VDS), dedicated servers, and storage server services. It serves clients from around the world, and its servers are located in Turkey. Its website is available in English.
Features and Ease of Use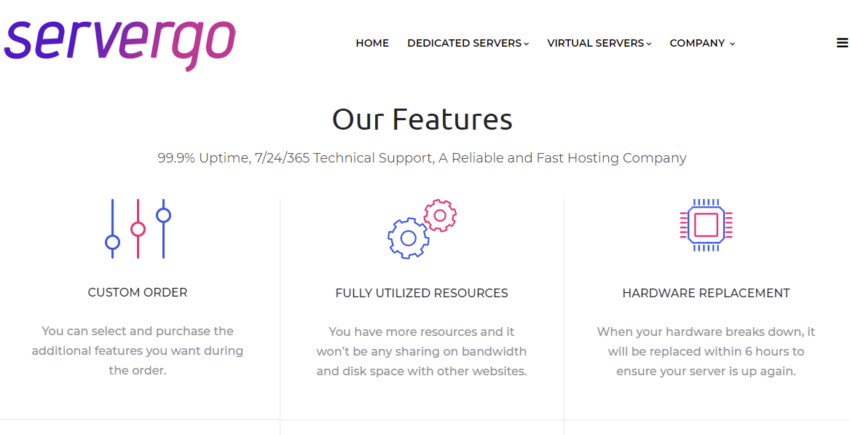 ServerGo doesn't offer shared hosting plans, its focus is on virtual and dedicated servers. It has five VPS plans that have the following features:
99.9% uptime guarantee
From 20GB to 50GB disk space
From 2TB to 10TB bandwidth
The benefits of hosting on a virtual private server include stability since other VPS users will not be in the same hosting environment with you. VPS also provides you with more resources like disk space, bandwidth, CPU, and RAM than a shared plan can offer. However, for those looking specifically for shared hosting or to launch a small website, this is a bit too much, so you'll have to look elsewhere.
Its VPS plans use Openstack infrastructure. You can set up your server from the console, access, and reboot from the control panel. You can change the hostname, change the root password, rebuild OS, set reverse DNS, access API, manage backups, and take many more actions on the Openstack VPS, as expected for VPS.
The first two plans run on the Linux operating system only. You can choose between different versions of CentOS, Debian, and Ubuntu when ordering. Its last three plans run on both Linux and Windows operating systems. Different versions of these operating systems are available, too.
ServerGo uses Intel Xeon processors and solid state drives (SSD). Compared to hard disk drives (HDD), SSDs have better read and write performance, which speeds up the transfer of data.
Pricing and Support
ServerGo's VPS plans all have slashed down prices making them as cheap as some shared hosting plans. Be aware, though, that the low prices are only for the first time ordering. The renewal rates are way higher, yet still not expensive for the features on offer. Coupled with this, it doesn't charge clients any fee to set up the servers.
In our subscription options, you have the flexibility to choose between monthly, quarterly, semiannual, or annual cycles. We accept payments via PayPal and credit cards, but please note that we do not offer a money-back guarantee or a free trial period.
ServerGo's customer support is available through telephone, live chat, email, frequently asked questions (FAQ), and a mailing address. I sent an email to support, but never got a reply, even though I waited for over three weeks.