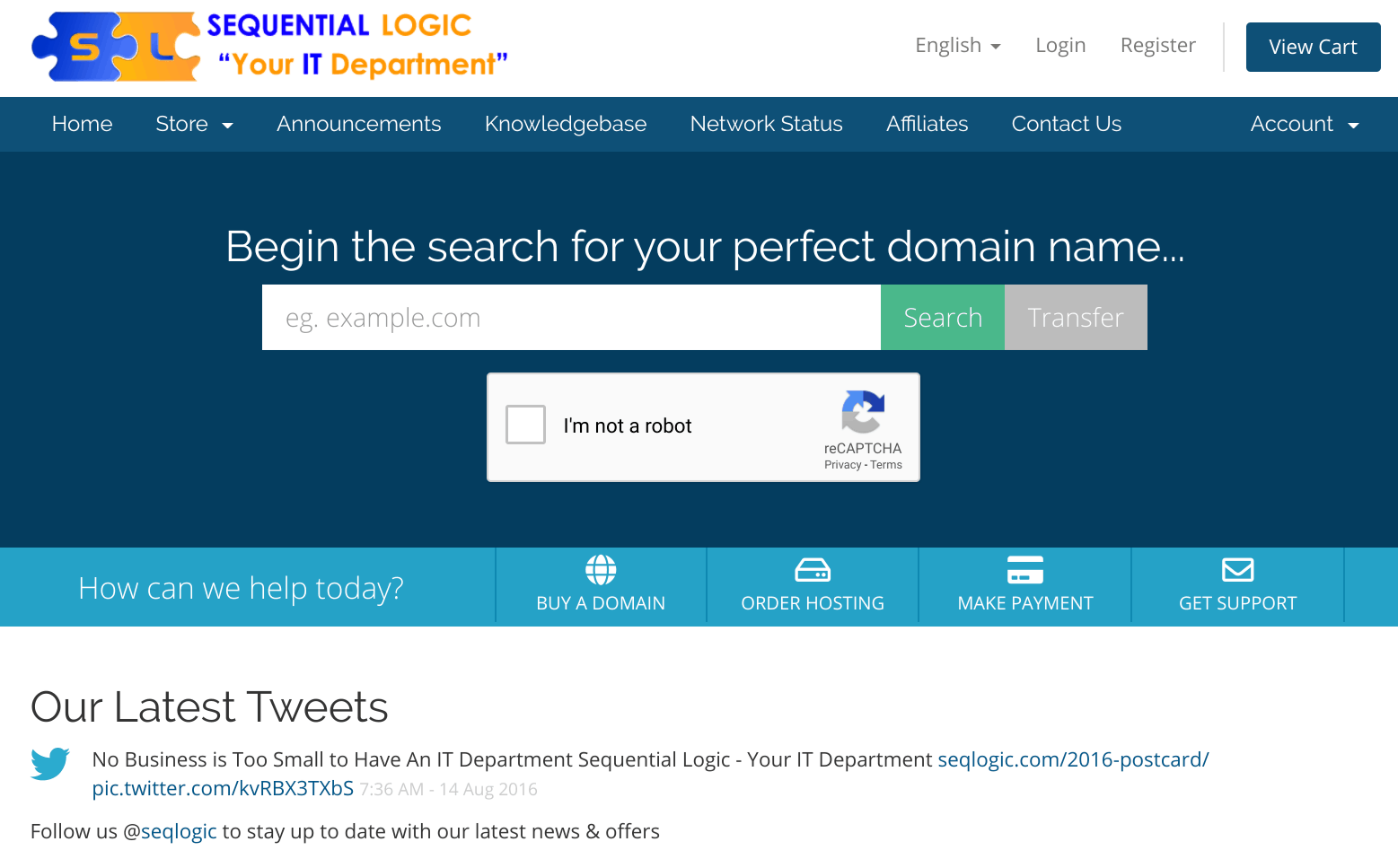 Sequential Logic's WHMCompleteSolution-powered website doesn't exactly draw you in, and its social media pages are no better. Judging from its Twitter feed, this host was set up in 2014 and stopped tweeting in 2016.
The store pages present shared hosting, cloud VPS, domain services, SSL certificates, SaaS, a website builder, website security, email services, and website backups. The problem is, (spoiler alert) you can't actually buy them.
Features and Ease of Use
Sequential Logic offers four shared hosting packages and four cloud VPS packages, but there is no information (apart from the price) about any of the plans.
Much more information is provided about the available extras that include the Weebly website builder, a range of SSL certificates, and CodeGuard website backups.
If you could purchase the hosting plans, you would supposedly get an unremarkable 99.9% uptime and DDoS protection.
Pricing and Support
Sequential Logic offers shared hosting packages that come at a price point nearly double the industry average. When you proceed to checkout, you'll notice a wide array of paid add-ons presented transparently. The payment process supports both monthly and annual billing cycles in U.S. dollars, with the added benefit of two months of free hosting for annual plans.
You should be able to contact this company via a ticket system or an online contact form, but I couldn't. My contact for submission went unanswered, which (to be honest) was no surprise. Self-support resources are no better because the knowledge base is bare: