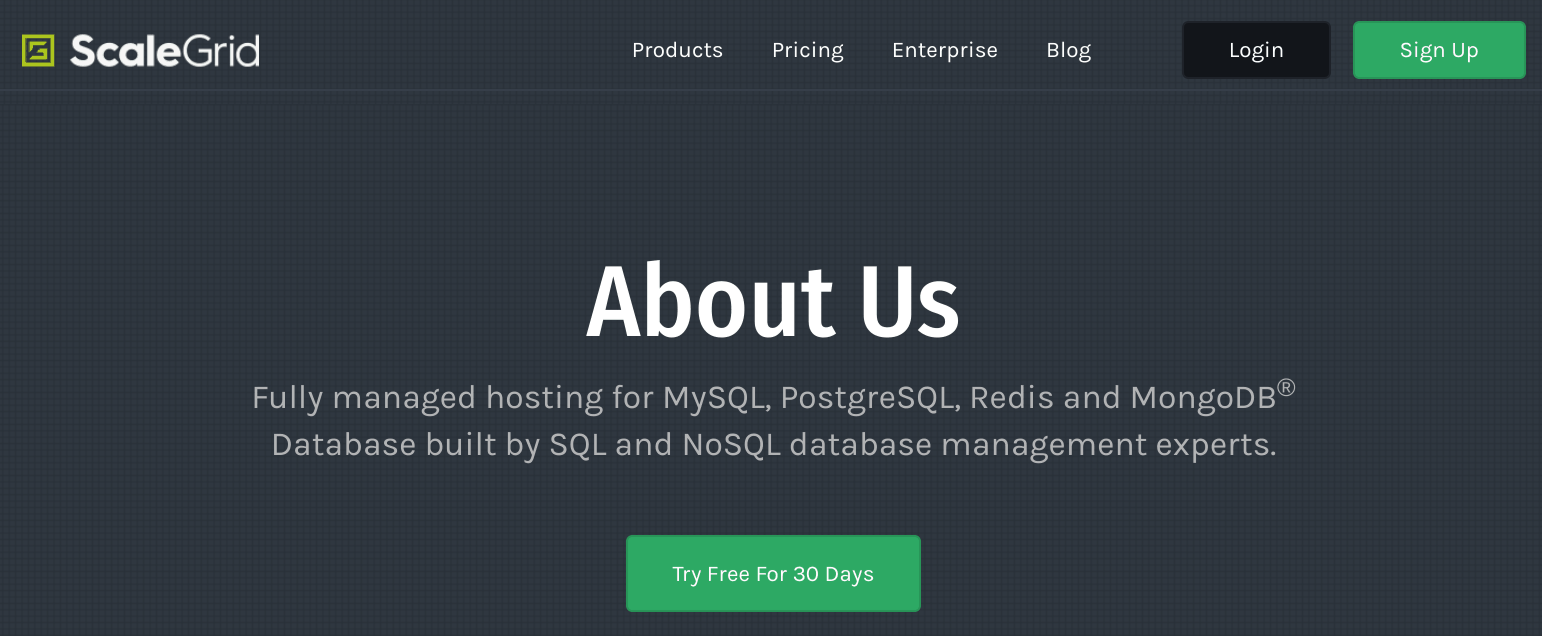 American company ScaleGrid is headquartered in East Palo Alto, California. It provides a fully-managed database-as-a-service (DBaaS) solution for MySQL, MongoDB, PostgreSQL, or Redis on private or public clouds, including Microsoft Azure, Amazon Web Services (AWS), VMware, and DigitalOcean.
Thousands of developers, startups, and enterprise customers such as Adobe, Polaris, and UPS use ScaleGrid's DBaaS to automate their time-consuming tasks and therefore concentrate on their core businesses.
ScaleGrid's website supports English.
Features and Ease of Use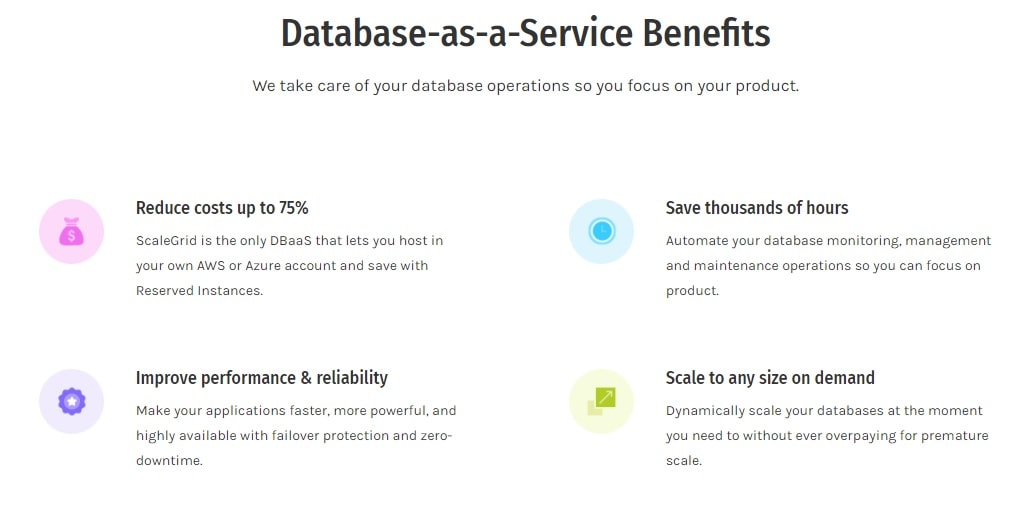 ScaleGrid offers fully managed hosting (with free backups) for MySQL, PostgreSQL, Redis, and MongoDB databases on the AWS, DigitalOcean, and Azure public clouds.
The shared hosting for MongoDB databases in Docker containers starts at 2 GB and goes up to 35 GB, and with the starting plan, you get:
MongoDB database 3.4.9
2 GB storage
Scheduled and on-demand backups
Unlimited databases
Automatic scaling
WiredTiger Storage Engine
Snappy compression
Three-node replica set to ensure data accessibility if one instance fails
One-click backup restore
The MongoDB shared hosting system will automatically scale according to the size of your data, with RAM scaled to 1/10 of the data on disk. If you want to scale your RAM separately, you'll have to choose a dedicated server instead.
To improve performance, you can use ScaleGrid's on-demand slow query analysis to generate heat maps and show slow queries that could be improved. For security, you can use access control groups to lock down access without resorting to IP whitelists, and disk encryption protects your data against potential hacks.
ScaleGrid's API lets you automate job monitoring, login/logout, and miscellaneous management tasks for your MySQL, MongoDB, PostgreSQL, or Redis DBaaS accounts. Its Bring Your Own Cloud (BYOC) plans allow you to manage your MySQL, PostgreSQL, Redis, or MongoDB database clusters in the safety of your own cloud account.
Pricing and Support
ScaleGrid offers competitively-priced plans at approximately 30% less than competitors, providing twice the features. You can conveniently pay for these plans monthly in U.S. dollars using debit/credit cards or bank transfer. Before committing, take advantage of our 30-day free trial period, which is subject to certain conditions, such as the requirement to disable RAM autoscaling.
You get free 24/7 support via email, live chat, or telephone with the shared hosting, dedicated hosting, and BYOC plans. SLA-based support includes 24-hour and one-hour response options, and I'm pleased to say that my email inquiry received a reply within four hours: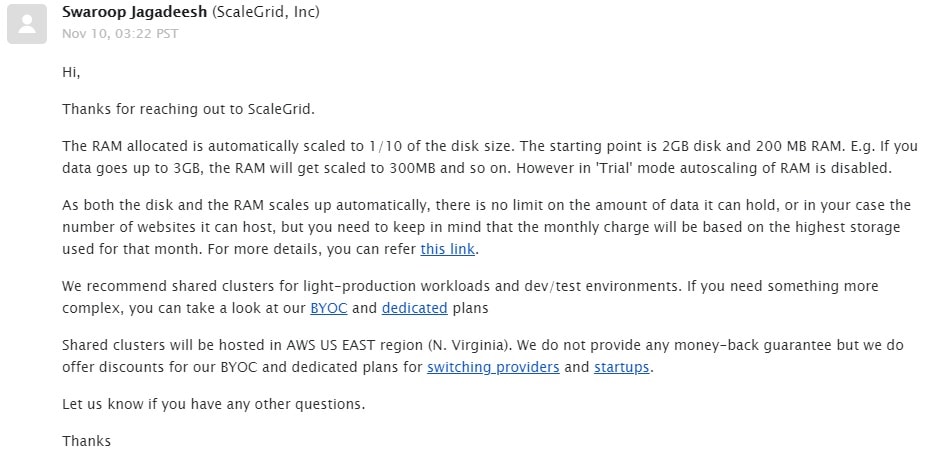 For self-support, ScaleGrid provides a blog, some tutorials, and one or more sets of frequently asked questions.