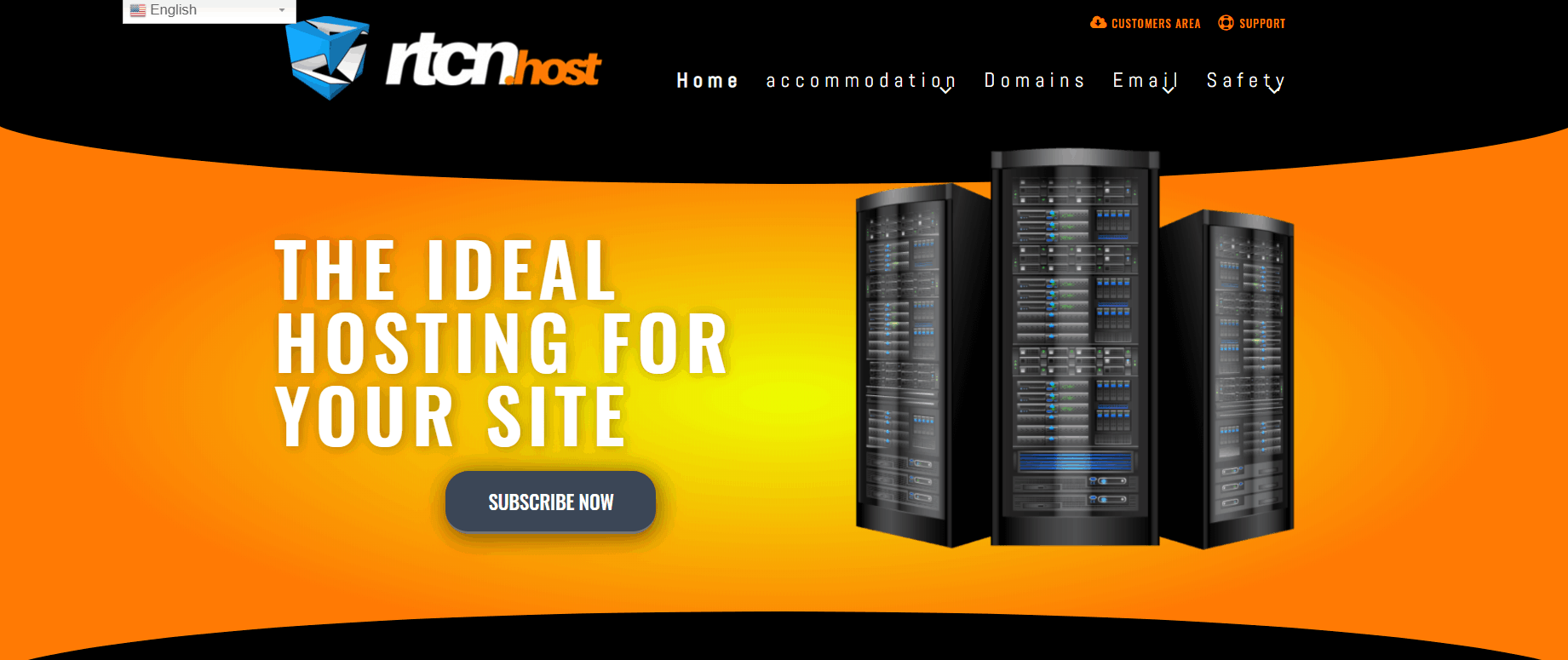 RTCN HOST is
a small website hosting vendor based in Brazil
. At first glance, they look like a hosting provider that hasn't been in the industry for very long. In fact,
the sections detailing their WordPress, cloud, and dedicated server hosting packages return a 403 error
, perhaps implying that the vendor doesn't currently offer these services but intends to do so in the future. The RTCN HOST website is available in Portuguese, English, Spanish, Italian, French, and Esperanto.
Features and Ease of Use
The RTCN HOST website is simple, user-friendly, easy to navigate, and straight to the point. This vendor is relatively small and may not have the resources nor the expertise to effectively deliver the hosting solutions that large corporations would require. Some of the standard features you'll get with practically any of their web hosting plans include:
A minimum of 2GB disk space
A minimum of 10GB transfer
At least two MySQL databases
Application installer with 200+ scripts
At least five email accounts
Free SSL encryption
cPanel

Unfortunately, their shared hosting plans don't include a free domain registration, and only their highest-tier plan will allow you to host more than one website per account. They still limit you to five domains, however, which indicates that this vendor won't be able to support agencies or mid to large-sized organizations.
Further, at this point, RTCN HOST doesn't provide their users with any beginner-friendly tools such as a website builder, nor do they offer advanced developer tools such as support for a range of scripting languages. It looks like all you'll be able to do with RTCN HOST right now is create MySQL databases and install applications with their one-click installer, but beyond that, their platform's functionality is rather limited.
All shared hosting accounts will be hosted on U.S.-based servers — it seems RTCN HOST is a reseller host piggybacking off a larger American web hosting company, and hasn't got any servers of its own yet. This is likely why there isn't an uptime guarantee or SLA in place either.
Pricing and Support
RTCN HOST's shared hosting packages are within market range. However, when you consider the limited functionality of their platform, I'd actually say that their prices are on the high side. Note that since they primarily serve their local market, the plans are priced in Brazilian Real.
For now, the web hosting vendor doesn't offer much scalability for small businesses — they've only got three shared hosting plans available. They may offer cloud and dedicated server hosting in future since they've got categories open for these, but as of yet, there isn't any information available on them.
RTCN HOST offers their customers support via telephone and a ticketing system. Unfortunately, these aren't available 24/7 — you'll only get a response during business hours from Monday through Friday. Interestingly, they've also got a Facebook live chat plugin on their website, though you can expect the same response times there.
One downside of this web hosting provider is that their knowledge base has very little information. This can be a problem, especially for owners of small businesses and startups who may have little to no experience in web hosting.