Lots of Goodies for a Low Monthly Price
Relentless Hosting has grown to become one of the "Big Daddies" of Australian hosting. Its servers are in Australia, which means it could be a good choice if you expect the majority of your website visitors to be in Australia too. A big pro here is the pricing: the shared hosting plans are very affordable. However, some of the plans are low on disk space and bandwidth.
Relentless has a wide range of hosting packages, from basic shared hosting through VPS, reseller, and all the way up to dedicated servers. There are many more options than what some of its competitors offer, and this is a sign that Relentless Hosting has a pretty wide reach among business users.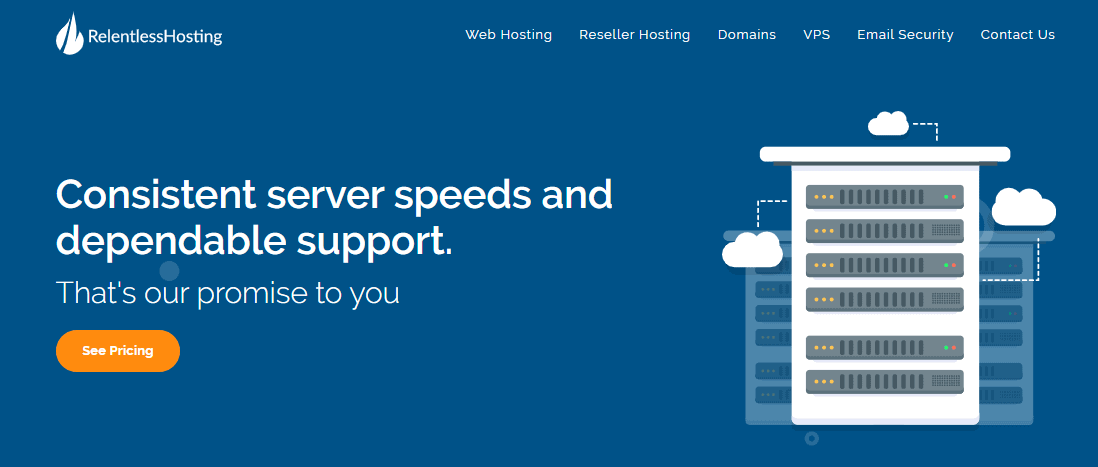 I set up a real website and hosted it with Relentless Hosting to see exactly what the real customer experience is like. I used the cheapest plan, which is called Tin. Considering the low price, this plan has some really exciting features; it ticked almost every box that I look for in a shared hosting plan.
That said, there were also a few things that concerned me. For one thing, this is a big host – if you've familiar with hosting providers, you'll know that big hosts can struggle with support and performance as they grow. I wanted to find out whether Relentless Hosting was different.