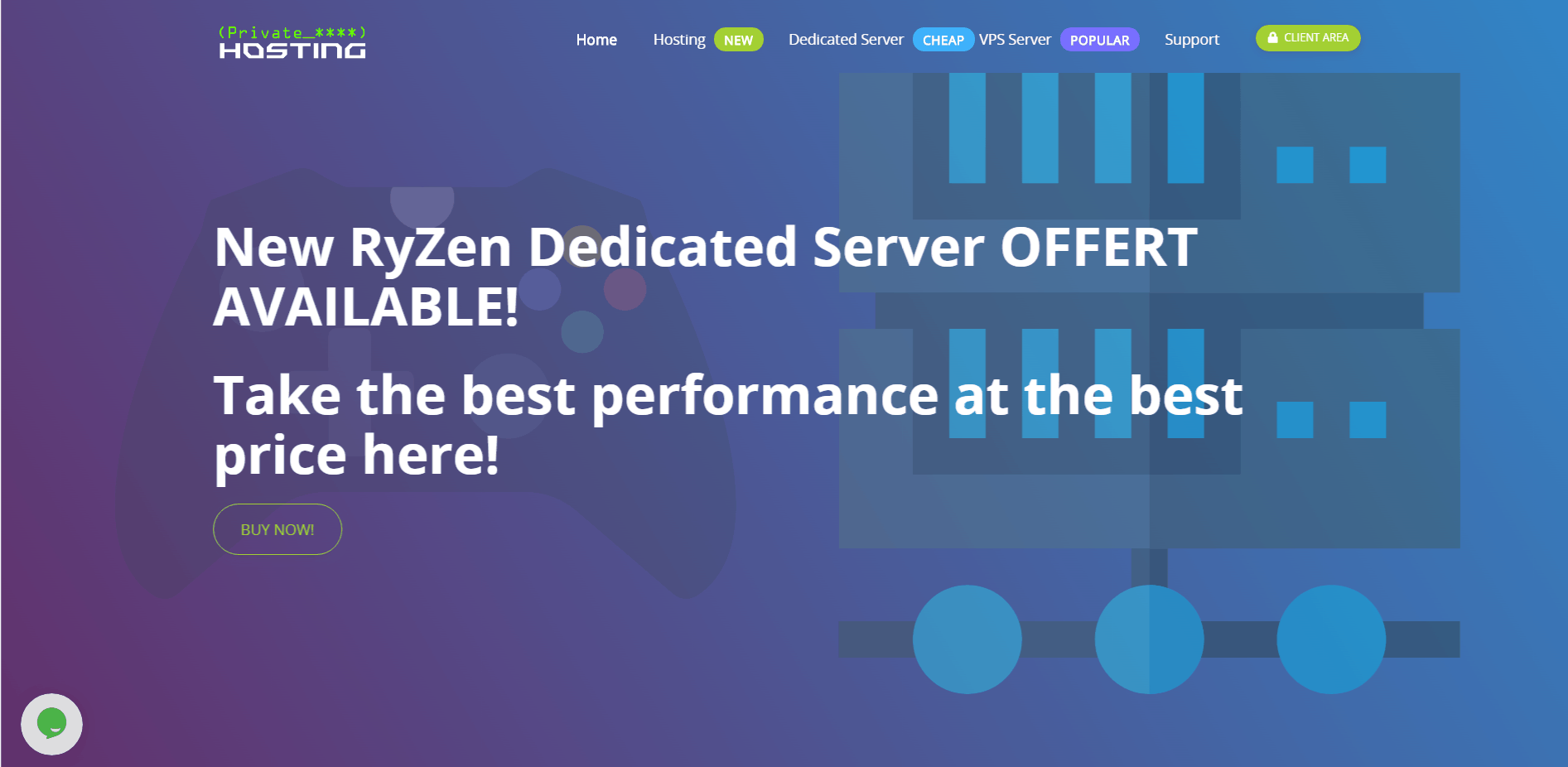 To compare the best web hosts, we hosted the same WordPress website on each one and tested performance, customer service, and value for money.
Check out the results here.
Private-Hosting.eu is a relatively new player in the market offering VPS hosting, virtual gaming servers, and dedicated server solutions. Their support team is based in two continents and offers help and advice in three languages: English, Italian, and German.
Features and Ease of Use
Private-Hosting.eu has a range of VPS hosting, dedicated server, and gaming server packages. Their VPS packages are customizable and offer you the option of Windows or Linux as an operating system. The entry-level Linux VPS hosting package gives you:
1 Intel i7 7700k 4.5Ghz CPU
1GB DDR4 RAM
30GB SSD storage
1Gbps bandwidth
Mitigation or OVH Pro DDoS protection
Once you select a package, you can configure various options, including the number of IPv4 addresses you require, the level of VPS management from the Private-Hosting.eu team, whether you want advanced DDoS protection, and even how many CPU cores you need.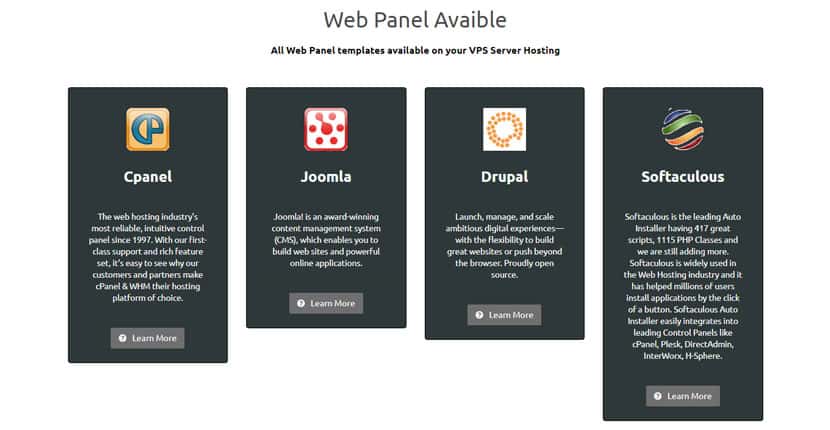 Their target market seems to be the gaming community, however. They do host websites with their VPS and dedicated server plans, but they have far more offerings for gamers, such as their Minecraft servers, CS:GO servers, and general VPS gaming servers. Their entry-level VPS gaming plan includes:
1 Intel i7 6700k 4.5Ghz CPU Core
1GB DDR4 RAM
1GB RAID 1 SSD
1Gbps bandwidth
OVH Game DDoS protection
This starter plan is sufficient for a personal gaming server, but will likely be inadequate if the server is meant for a large clan or guild. You'll have different server requirements depending on the game you're planning on running, so you should be clear about your gaming server needs before deciding on a package.
Private-Hosting.eu offers a 99% uptime guarantee on all of their servers – slightly lower than the industry average of 99.9%.
Pricing and Support
Private-Hosting.eu has possibly the most affordable VPS hosting plans I've ever seen. Their starter VPS plan is about the same price as most entry-level shared hosting plans, yet offers far more processing power and SSD storage. They also frequently have discount codes available, so you can take an additional percentage off the cost of your contract.
However, while they start out cheap, every customization you input during the checkout process comes at an additional cost. This means that if you're not satisfied with any of their pre-made packages, you may end up paying a lot more in the long run because all the extra features can add up to a hefty amount.
Bear in mind that since they're not solely focused on hosting websites, their VPS packages also tend to offer the bare minimum in hosting functionality. This means that you may be on your own when it comes to setting up an e-commerce store or figuring out how to install your preferred CMS.
Their gaming server packages have affordable prices, especially if you just want to set up a personal gaming server. Private-Hosting.eu could be one of the best options for that. However, if you need a server capable of handling demanding gameplay, their packages might be on the more expensive side.
Private-Hosting.eu offers support via email and a ticketing system; the latter is accessible only after you log in to your hosting account. They also have a knowledge base, but this seems to be sparsely populated at the moment. Also, you may experience a slight language barrier with their support team. Most of the content on their website has spelling and grammar errors, which may indicate that English might not be their first language.
How much does Private-Hosting.eu cost?
Private-Hosting.eu offers plans from $2 to $11. The price depends on which type of hosting plan you choose. You can see the updated pricing table (updated weekly) below.

Which Private-Hosting.eu plan should I get?
My recommendation is to start with a cheaper plan. You can always upgrade later on. Private-Hosting.eu can help you with the migration to a more expensive plan. The increase in visitors many times takes longer than expected and you shouldn't pay a lot of money until the need arises. Of course, your needs may vary, and you can consult with a hosting expert from Private-Hosting.eu here.

How good is Private-Hosting.eu's customer support?
Private-Hosting.eu is not ranked as one of our top web hosts. But that can also be a result of Private-Hosting.eu being a small, under the radar, hosting provider. There are advantages to a small hosting company – as a customer, you are more important to them. You can also check out our comparison of the most popular web hosting services here.