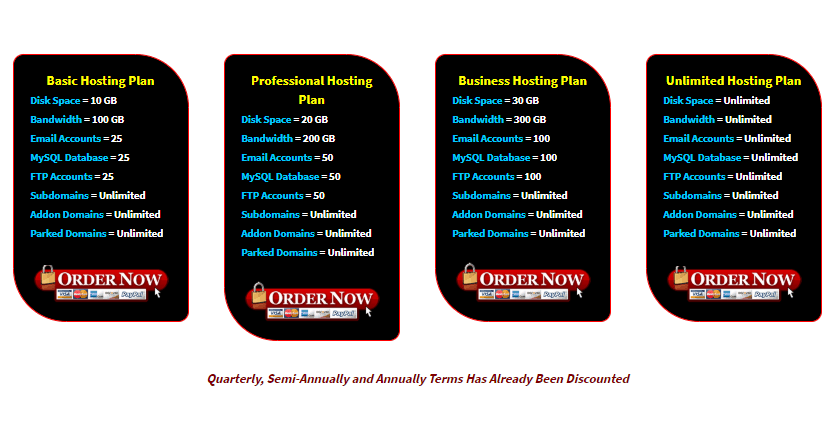 For at least eight years, Point Action Services has offered affordable but reliable hosting solutions to individual and corporate customers in the US and elsewhere. It fills what it sees as the hosting gaps by using the latest superior hosting technologies.
Features and Ease of Use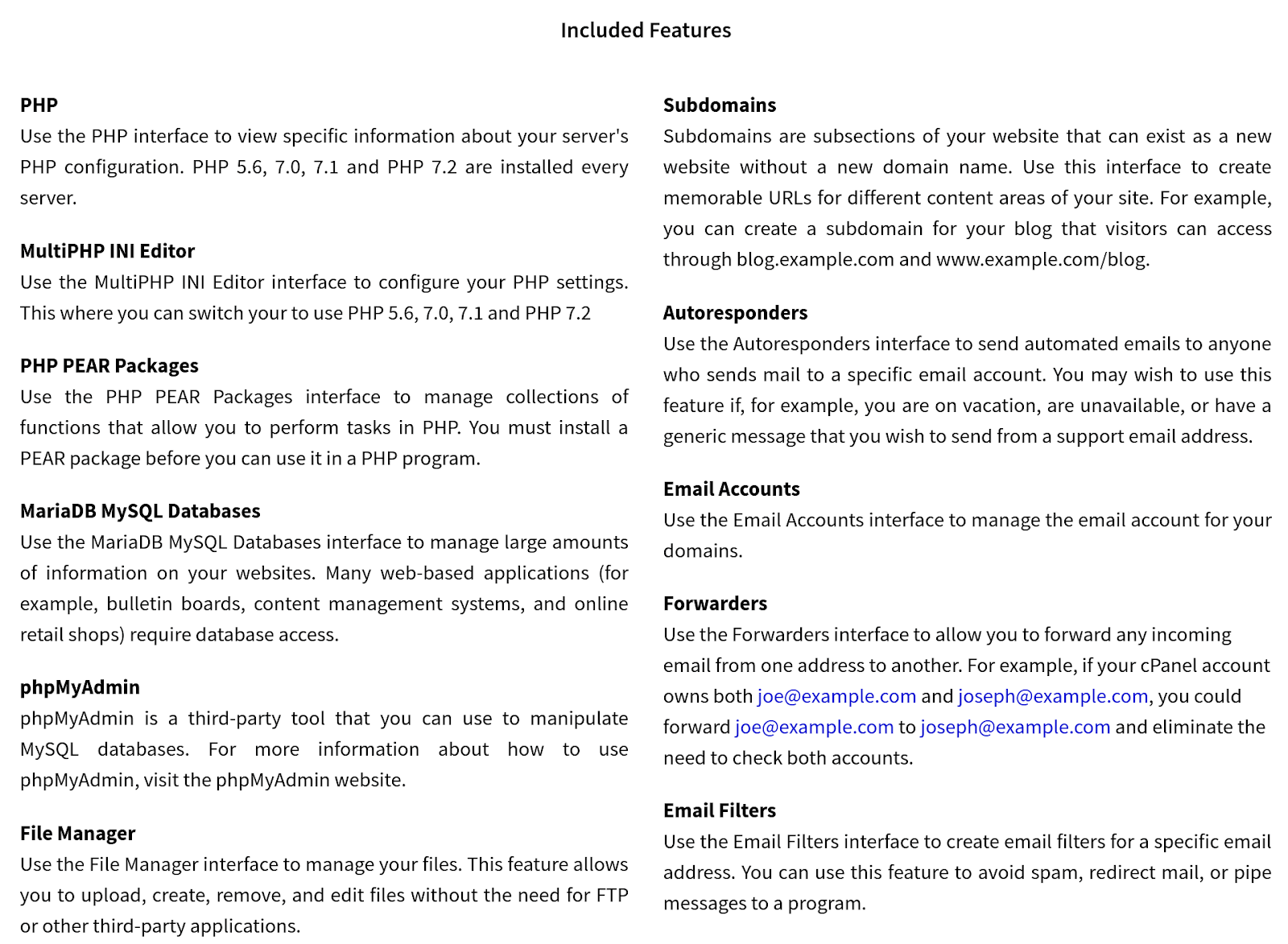 Point Action Services provides its customers with the tools and resources they need to take their businesses online. These tools and resources include:
Domains/subdomains
phpMyAdmin
MariaDB/MySQL databases
File Manager
FTP accounts
Advanced zone editor
Email accounts with autoresponders
AWStats statistics
PHP 5.6-7.2
This relatively small provider has invested in dependable hardware and a fast network that runs on a fiber optic backbone to ensure your web content is delivered at speeds of up to 155 Mbps. Custom-built servers run on highly configured and customized CentOs Linux, which is both secure and powerful. With RAID 10 and redundant power supplies, Point Acton Services' servers guarantee the best uptime for your business or personal websites.
The cPanel control panel lets you create databases, sub-accounts, domains, emails, and FTP accounts as well as managing backups and Cron jobs. The Softaculous app installer includes popular scripts for Joomla, WordPress, OpenCart, and phpBB so you can easily create a CMS website, blog, or e-store. Experts can create custom web applications using scripting languages such as PHP, ASP, or JSP.
Point Action Services leaves nothing to chance when it comes to protecting your website and emails. The first line of defense is the CSF Firewall that protects your website against hackers and DDoS attacks. At the account level, you can scan your website for viruses and vulnerabilities, and you can secure it using premium SSL certificates from Symantec, Secure Site, and GeoTrust. ModSecurity helps you protect your domains, the IP blocker prevents suspicious IPs from accessing your website, and SpamAssassin helps you keep malicious emails at bay.
Pricing and Support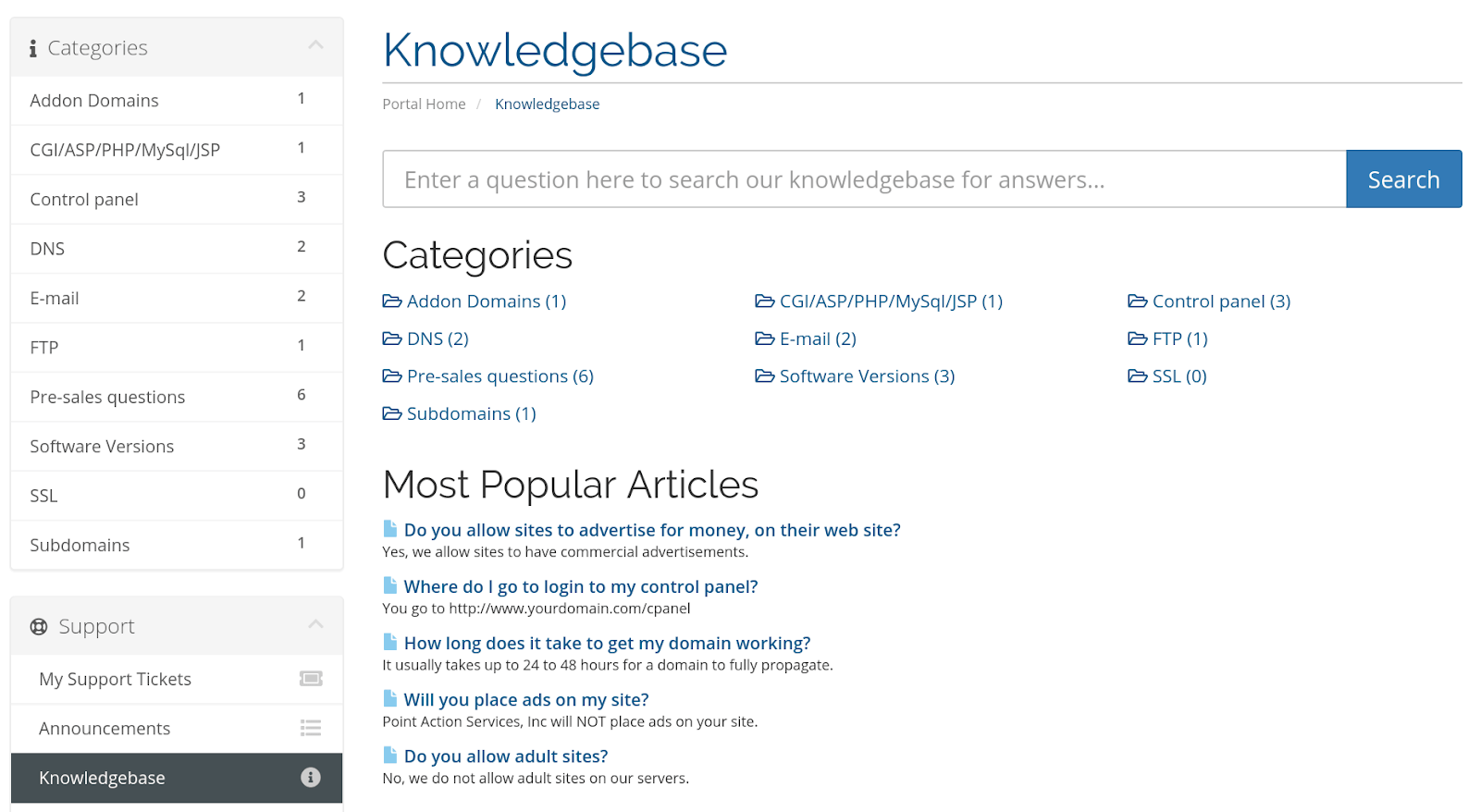 Hosting package prices are not remarkable at all, and are well within the expected range. There are no setup fees, and you can pay for plans using PayPal or any major credit card.
You can scale up from the Basic Hosting Plan to the Professional Hosting Plan or Business Hosting Plan to unlock more disk storage, databases, and emails. Things get most interesting when you upgrade to the Unlimited Hosting Plan that comes with unlimited disk space, addon domains, and databases, and unmetered bandwidth. And you get a discount when you sign up for 3 months or more.
Rather than automating many aspects of its support, Point Action Services takes a personal approach to provide one-to-one support on a 24/7 basis. You can submit support tickets to various departments (e.g., sales, support, billing, or legal), or you can fill out the somewhat unfriendly generic contact form for pre-sales support. Unfortunately, the self-support knowledge base is not well populated since it contains only 20 articles.