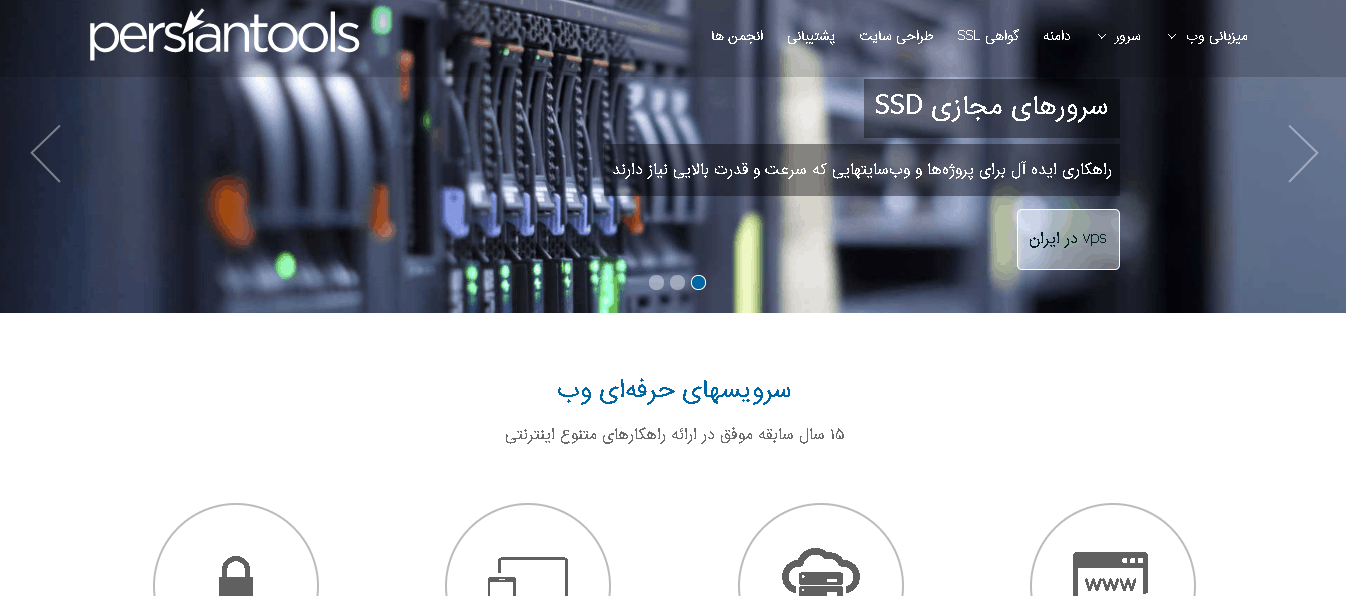 To compare the best web hosts, we hosted the same WordPress website on each one and tested performance, customer service, and value for money.
Check out the results here.
With fifteen years of internet solutions provision under its belt, PersianTools has become one of the leading lights in Iranian hosting. This provider is the proud creator of a forum that helps to raise the technical knowledge of Farsi-speaking web users.
PersianTools offers a range of services, including Linux and Windows web hosting, VPS solutions, dedicated servers, domain registration services, SSL certificates, and web design services. As the name suggests, PersianTools' website is in Persian, catering to the needs of Persian-speaking users.
Features and Ease of Use

PersianTools provides 12 Linux hosting packages, 14 Windows hosting packages, 4 VPS packages, and 7 dedicated server packages. All are available in versions for use inside and outside of Iran.
The outside-Iran Linux hosting plans provide you with:
200 MB to 20 GB storage space
10 GB to 200 GB monthly traffic
cPanel control panel
PHP 5.x and 7.x
MySQL database
phpMyAdmin
IMAP, POP3, and SMTP
Perl/CGI
Antivirus and antispam
DNS settings
Cron jobs
The provided AWstats and Webalizer statistical tools give useful insights into your visitors, and the provided SSL certificates will give those visitors the confidence to interact with your website. Page loading speeds should be improved thanks to the SSD storage that is much faster and more reliable than traditional HDD storage.
Pricing and Support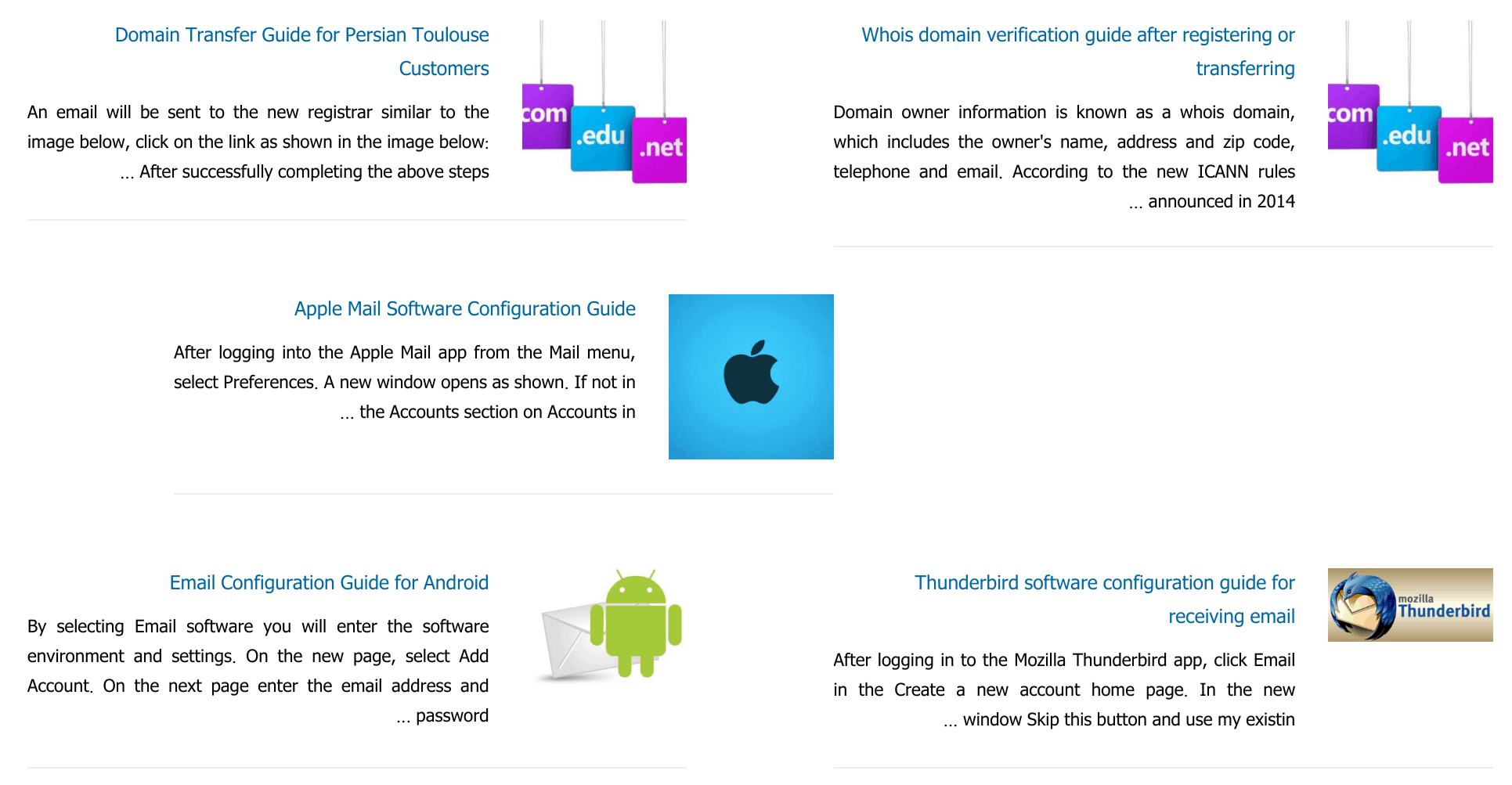 PersianTools' Linux shared hosting prices are slightly higher than the market average. You can only pay in Iranian tomans by bank card, on billing cycles from annual to septennial. The minimum annual billing cycle could be offputting for some people because there is no money-back guarantee or trial period as far as I know.
Although you should be able to contact this company via telephone and online form, my initial approach went unanswered. The situation is slightly better in terms of self-support resources. Although the FAQ link leads back to the provider's home page, the online manual seems to be in full working order.